Transcending The Fugue
Chenoa Baker explores her relationship to her name, the hidden realities of (mis)pronouncing it and how it has shaped her identity into adulthood.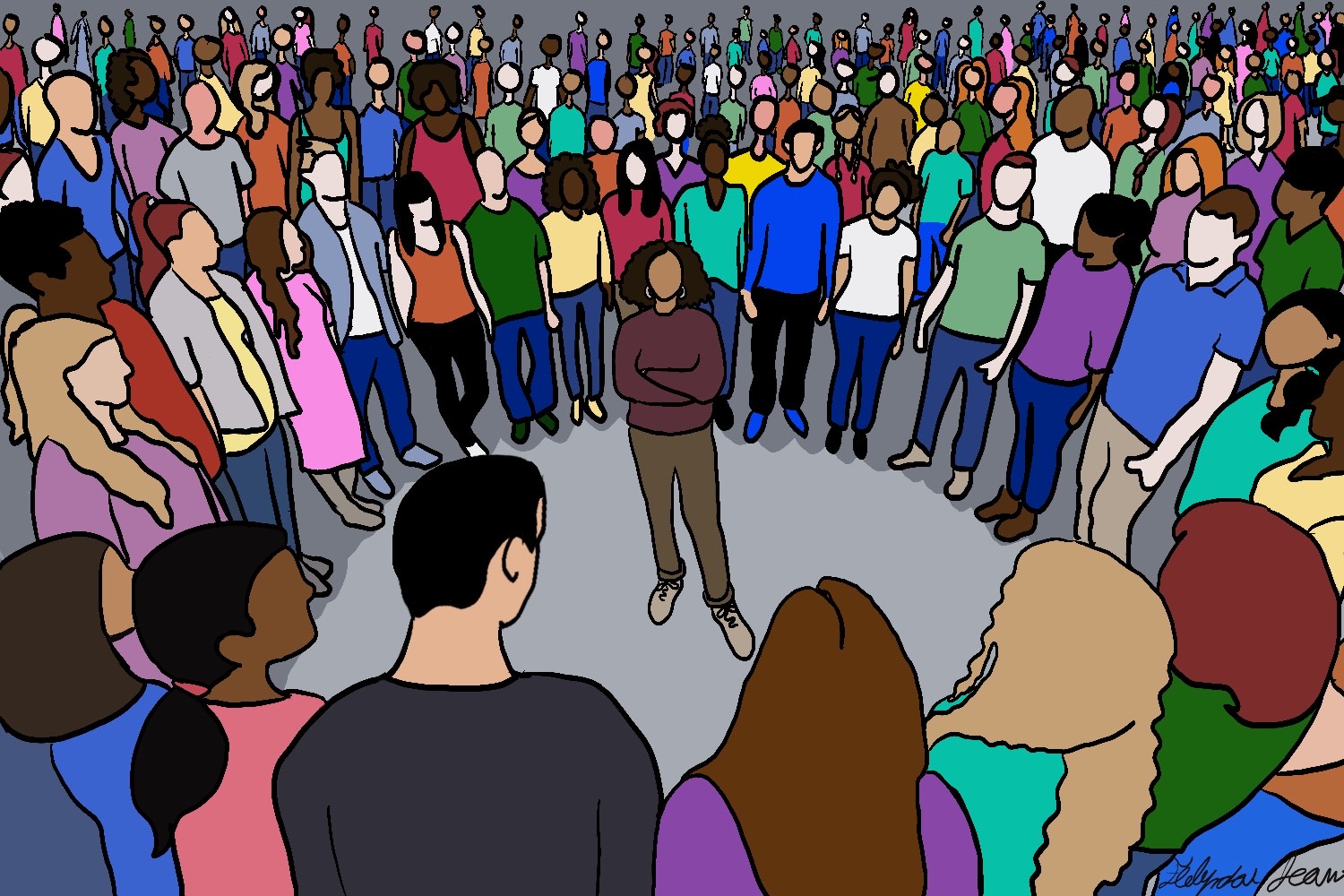 But like the theme in a fugue this loud tranquil recurrent need to Express me transcends them all.

"I, Mary Maclane," Mary MacLane
One of my favorite icebreakers in any social situation is the question "What is your name story?" Getting to know some quickly is hard; our lives are vast and I have too much content to pull from. So I pick the part of me I want to share with the person. I enjoy hearing people with so-called 'regular' names tell me about how they were named after their father or perhaps from a nickname they had as a child or why they don't like their name at all.
Being a Black girl with a unique name is its own category of experiences. We should have a support group where we can commiserate and collect our stories. I was born at the start of a new millennium with a unique name. That always made me feel like a cosmic unicorn.
I was born in 2000, during the era of feeling and virtue-based names. I grew up around people with names like Hope, Essence, and Love. How I became known as "Chenoa" is a family myth with many variations. My parents say they found my name in the credits of a movie that they can't remember, my aunt claimed my name came from the name of a Latinx singer playing by the bedside of my mother in labor, and others say that I was destined to have this name because it fits me (although, how could anyone know that about a newborn?).
When I entered the world, my father cried — overcome by the miracle of childbirth after my mother was in labor for 36 hours. I was the answer to an unuttered prayer — what some call turmoil, others call peace. The first few moments of my life were confusion. My parents didn't decide yet on the pronunciation so some days they pronounced my name with a hard "ch" instead of the soft one that my parents landed on. My experiences of people saying my name has taught me that I have near-infinite pronunciations: ch-een-wah, ch-no-ah, ch-en-oo-uh, etc.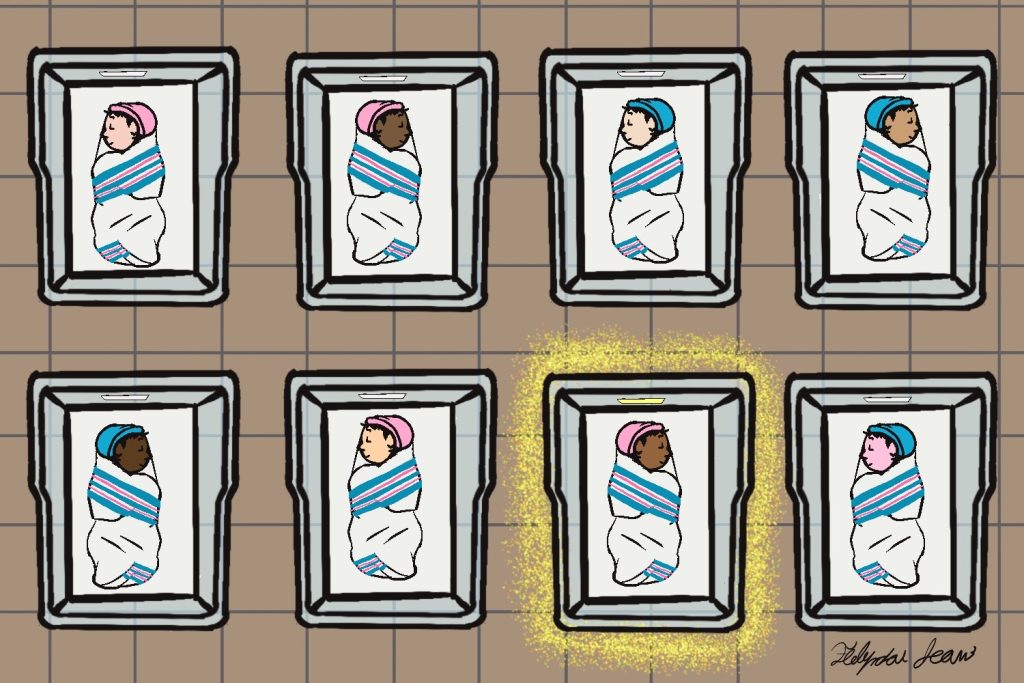 ——————————————————————————————————————————-
Urban Dictionary (definition by unknown users): [Chenoa is] a gorgeous girl with a name to match. She is a bubbly energetic young woman who loves to do fun things with her friends. She is creative and artistic. She can be shy once you meet her but once you break the barrier she is the most amazing girl you will ever meet. She is trustworthy and you can tell her anything and she wouldn't tell a single person in the world! She gives great advice, you can ask her anything and she will push out of the way to help you any [sic] that is possible. 
…People with this name have a deep desire to create and express themselves, often in public speaking, acting, writing or singing. They also yearn to have beauty around them in their home and work environment.
[Chenoa] has amazing smarticle [sic] skills and is a lovable person. She is a trustworthy friend and will listen to everything you have to say. She is very imaginative and compassionate. Also a party animal… But warning, Chenoas are easy to get mad. Plus, do not piss off a Chenoa. They are very strong girls. Chenoas normally have good taste in: [sic] music, clothes, food, and more.
——————————————————————————————————————————-
In high school, to one substitute teacher, my name was nothing, a puff of air, the manifestation of a coda or a pause. During roll call, amid the Peytons, Parkers, Julias, and Megans he'd come to my name and pause. Unsure of what to say, he said nothing. Somehow I knew that he filled the room with emptiness in lieu of my name. It was insulting but also cool, it seemed like telepathy when I raised my hand and said here. Even so, when I attended that conservative Christian school, I wish I could've mustered the courage to break out into "That's Not My Name" by The Ting Tings.
Even though my name will never be on a keychain, I carry it with me wherever I go. My name is Cherokee, it means "white dove". In Tsalagi Gawonihisdi, it symbolizes peace or so I've been told by my grandma. Prophetically, I was born in Syracuse, NY, the land of the Law of Great Peace put forth by the Haudenosaunee Confederacy. Cherokee is part of my ancestry but from so far back I can barely claim it. I've tried to locate my name a part of my lineage I'm not in touch with. The only clue I have found is one digitized photograph of my great-great-grandmother, Anna Mae Elizabeth Wagner Lomax, with long hair that pooled down her back in a rigid historic stoic pose. I wonder if her lips struggled to say my name or if it flowed.
Not only do I endeavor to locate the origin of my name, a task that requires meticulous research, but it has become a regular ritual to look for myself in different places. A town in Illinois has the same name as me. Check. One person on Instagram has my name with a few modifications. Check. when I was between six and eight years old my family and I stumbled upon a New American restaurant in California that was my namesake. Check. After the trip, I was obsessed. I yearned for any type of representation, but, within a year, it went out of business.
Some of my most endearing childhood nicknames, all of which come from friends and family, now seem awkward. A woman at church, whom I am convinced is Mary J. Blige in an alternate life, always called me "Sh-m-oh." I never knew the origin of the moniker, but her daughter and her cousin called me that for years as well. Looking back now I wonder if that was a placeholder for not being able to pronounce my name. There were other nicknames that found me throughout my years: Cece, CB (which sounds like Cebiee), Cheno, Chenopea (only by my mom and dad), and apple pie.
Apple pie was what an older man at church called me. We shared the same birth date so he felt that we had a special bond. The origin was from my childhood love of the fruit pie, but as I got older, it didn't sit right with me. Something that made me unique became a marker of adultification for a Black girl whose hips and breasts came in around middle school and then deemed too grown. But I realized years later that the sweetness of innocence and naivety turned sour when I understood the truth.
Even my peers had their own visions of my name. Some tried to shorten my name to "Noah," which I hated. Once a girl told me that my name should be "Shawna" because I look like one (insert microaggression here), others marvel at its uniqueness more than accepting it for what it is, and boys often told me it seemed "exotic." For some reason hearing "sh-no-uh" gave them visions of body glitter and stripper poles. As a young girl, it felt uncomfortable and as an adult, the projection of sexuality and exoticism on a young Black girl was hurtful (which is why to this day I hate when people play the game of imagining stripper names, even if I respect their hustle). For a Black girl with a unique name, I couldn't fight against the fetishization, many say that I have a built-in stripper name which felt like disrespect to the meaning of my name and my parents who picked it.
Because of how people reacted to my name, I resented my parents for giving it to me as a child. In it, they gifted me with a neurosis to carry around my whole life: anxiety around pronouncing my name. People constantly mispronounced and misspelled it, so I've spent a lifetime correcting it. Even autocorrect, changed my name to "China" unless I add it to the dictionary. All of these experiences made me feel like the "other" and it forced me to choose my battles because sometimes fighting with colonizer tongues are exhausting.
The correct pronunciation of my name is sh-no-uh. Well, almost, because it is meant to be said and not read. But being special is supposed to be a gift instead of a curse. Perhaps, saying my name correctly is a code of intimacy: those who say it effortlessly know me well. Hearing my mom call me "Sweetpea" and my dad and brother calling me "Chenoa" or the abridged "Cheno" feels like home and care. But since college, I put the phonetic pronunciation under my name and just beside my pronouns. My name is endearing, resilient, and uniquely mine. I hope to one day fully realize its power.
---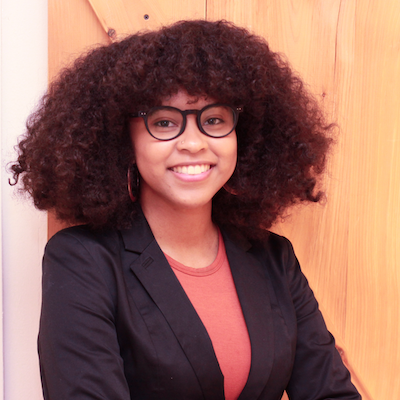 About the author: Chenoa Baker (she/her) is an empathetic curator, wordsmith, and descendant of self-emancipators. Equity and collectivism are the core tenants of her curatorial work. She empowers a range of clientele — individuals, firms, and institutions — to elevate their social impact, publication, and exhibition projects. She is the current Associate Curator at Beacon Gallery. Her independent work includes a wide repertoire of shows: Gio Swaby: Fresh Up at the Peabody Essex Museum; Simone Leigh at ICA/Boston and Simone Leigh: Sovereignty at the 59th La Biennale di Venezia; and Touching Roots: Black Ancestral Legacies in the Americas at MFA/Boston. Her autobiographical-style art criticism appears in Boston Art Review, Helena Metaferia: Generations, Art For This Moment, Burnaway, Art & Object, Black Art in America, and Sugarcane Magazine.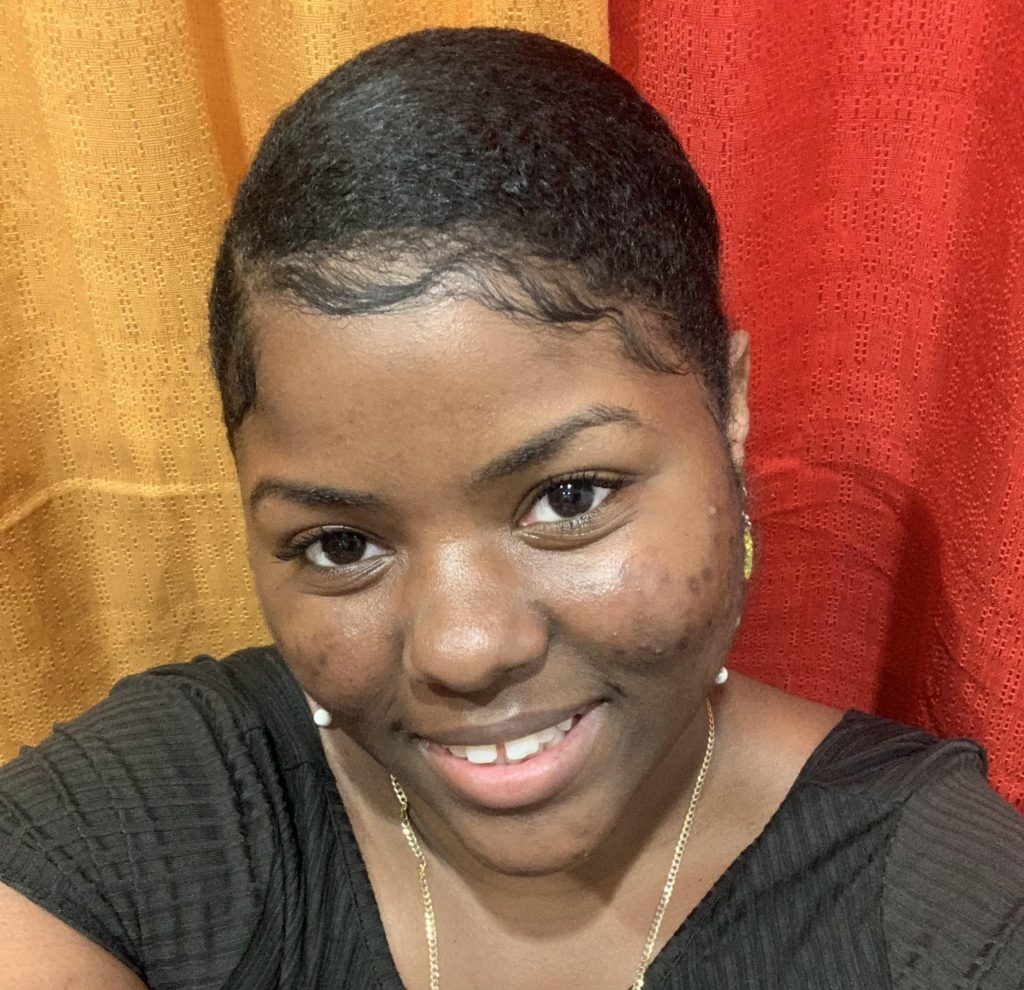 About the illustrator: Flolynda Jean (she/her) is a changemaker and illustrator. She works in cut paper, collaging, drawing, painting, and digital media. As a first-generation Haitian-American, there were not many characters / stories in the media that she related to. With her work, she makes all children feel welcome. She draws inspiration from life experiences, her community, and pop culture. Another form of creative work that fuses her illustration is teaching and community-building through art. She inspires and brings joy with her work.