Writings on Life and Labor in the Arts: A MdW Atlas Collaboration
Essays and reflections on doing less, wanting more, healing, and caring for ourselves, written by Kate Bowen, Onyx Montes, and Lauren Williams, guest edited by Tempestt Hazel and Mairead Case of MDW Fair.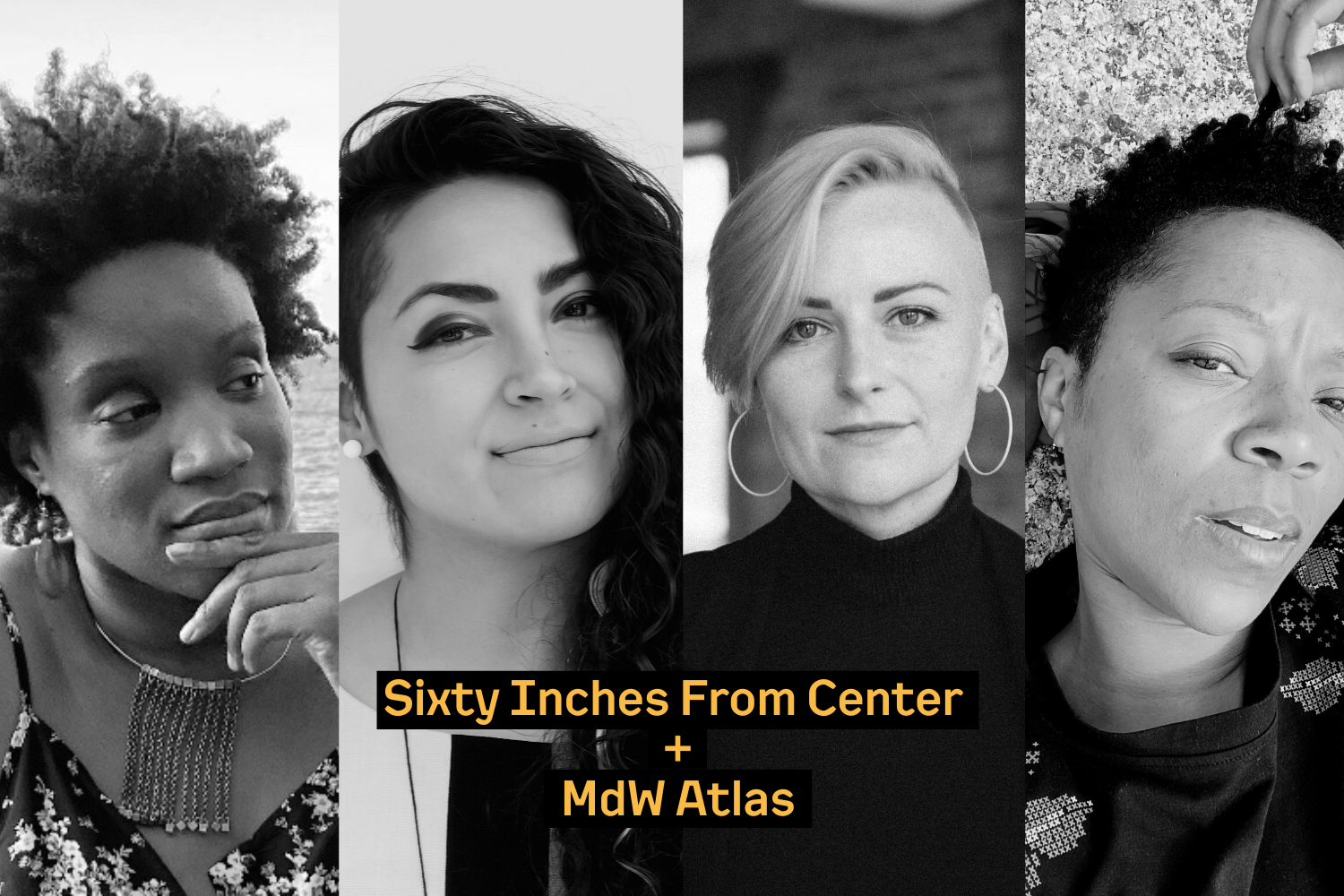 The MdW Atlas is an online publication created to complement the return of the one and only MdW Fair. For the Atlas, MDW invited editors from states across the Midwest to work with artists and writers to create stories, artwork, media, or writings around a topic or theme.
Sixty writer Tempestt Hazel was one of the editors invited to represent Illinois and asked to revisit the 2019 essay Artists Gotta Eat and Other Things We Forget to Remember on creative labor, working conditions, and the practice of paying artists. Read more writings from MDW Atlas here.
Kate Bowen is an artist and educator living and working in Chicago, IL. She is currently the Executive Director of ACRE (Artists' Cooperative Residency & Exhibitions); an artist-led, community focused residency and exhibition program based in Chicago, IL and Steuben, WI. She is a member of the Board of Pilsen Alliance; a non-profit focused on raising grassroots leadership and fighting for community self-determination on Chicago's lower south side. As an organizer and arts worker her practice is grounded in collaborative, abundant community building. She believes in open experimental platforms and feral pedagogical systems. She also works with the Museum of Contemporary Photography as their Video Programs Coordinator and as a technical assistant to the artist Barbara Kasten.
Onyx Montes is an arts educator, cultural worker, and pay transparency advocate. She moved to the United States by herself at the age of 17 without knowing anyone or speaking English. She became the first person in her family to graduate from college and a graduate degree. She is part of the inaugural Arts & Culture Leaders of Color Fellowship by Americans for the Arts. Onyx has taught art history workshops for incarcerated women in Mexico and is an avid reader and a solo traveler who has been to 19 countries and counting.
Lauren Williams is an arts administrator, writer, and educator whose work in museum education, youth development, and engagement began in her hometown as a program manager at the Birmingham Museum of Art. Following her time at the BMA, Lauren studied arts administration at Florida State University and installed public exhibitions with Tallahassee, Florida's Council on Culture & Arts before transitioning to Chicago. While in Chicago, her work has centered on advancing the value and understanding of community engagement within arts organizations through deep relationship-building and the institutionalizing of principles and practices of long-lasting community-building. She continues this work through Sixty Inches From Center as the lead facilitator of organizational culture, care, and relationship nurturing, while ensuring that Sixty's values align with its internal and external practices.
Tempestt Hazel is a curator, writer, and co-founder of Sixty Inches From Center, a Chicago-based collective of writers, artists, curators, librarians, and archivists who have published and produced collaborative projects about artists, archival practice, and culture in the Midwest since 2010. She has worked alongside artists, organizers, grantmakers, and cultural workers to explore solidarity economies, cooperative models, archival practice, and systems change in and through the arts.
---
---
Essays + Interviews