Write for Sixty
Everything you need to know about writing for Sixty.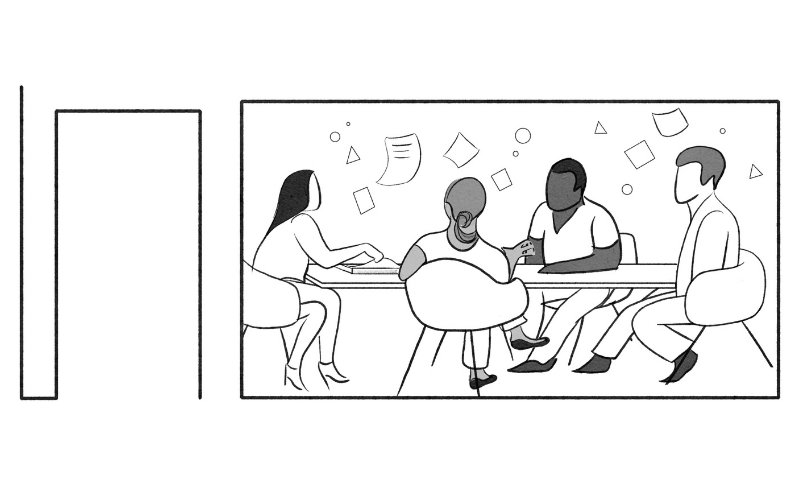 Please note that December is a slowdown period for Sixty due to the holidays.
To accommodate for this, Sixty will not be reviewing pitches during the period of December 1, 2022 through January 8, 2023. Thank you for your patience and understanding.
Have a wonderful holiday season!
---
Sixty welcomes writers and artists of all experience levels to pitch ideas for traditional and experimental arts writing around topics, and practices that are relevant to the cultural landscapes of the Midwest.
Priority will be given to writing by, about, and for BIPOC and LGBTQIA+ artists, artists with disabilities, and the long list of writing, art-making, and cultural practices that have been neglected in mainstream conversations and canons about art and culture. We publish writing, photography, art, archive materials, video, and conversations that are thoughtful, generative, experimental, and relatable to our variety of readers.

Once a pitch is accepted, writers have full and free access to our editors, transcribers, translators, photographers, and illustrators to support the creation, development, and completion of the final piece. Pitches that come to us in finished form, or close to finished form, will still need to be open to feedback from our editors, when necessary.
We publish articles in the following forms (word counts are flexible):
Archive and collection highlights, curated selection of digitized archive materials, archivists writing about cultural archives
Bilingual essays, interviews, and writings (Spanish/English)
Topic-driven columns + series
Interviews (transcribed, email exchange, audio, or video)
Essays and reviews of exhibitions, performances, talks, screenings, conferences, public art, current ideas, artist books, or catalogs
Photo essays that 1) showcase a selection of your photography, 2) documents a specific segment of Chicago's arts communities, or 3) document an event
Sound + video interviews, profiles, performance or talk documentation, mixes and playlists, and short films
Poetry and Short Stories (fiction and nonfiction)
Experimental writing + response
We accept pitches on an ongoing basis and pay all writers according to the type of article written (approx. $25 – $125). All pitches go through a review process with our editorial team who considers current coverage on Sixty, the thoughtfulness of the pitch, and how closely it aligns with the concerns and interests of Sixty's communities.
To submit your pitch please complete the form below or email us directly at WriteForSixty@sixtyinchesfromcenter.org.

And if you need ideas, check out the Sixty Leads List of current and upcoming topics we'd like to get coverage for.

Please allow 7-10 days for a response to your pitch.
_
Image: A black, white, and grey illustration by Kiki Lechuga-Dupont. The drawing is a view through a window into a room where several people are gathered around a table, seemingly in discussion. There are papers and shapes hovering in the air above the table.