How Does It Feel?: Movements, Moments, and Questions of Enduring Change in the Arts
An editor's letter that asks what change in the arts might actually feel like, and the essays and reflections by Kate Bowen, Onyx Montes, and Lauren Williams that attempt to address that thought. Writings originally published on MDW Atlas in August 2022 and edited by Mairead Case of MDW Fair.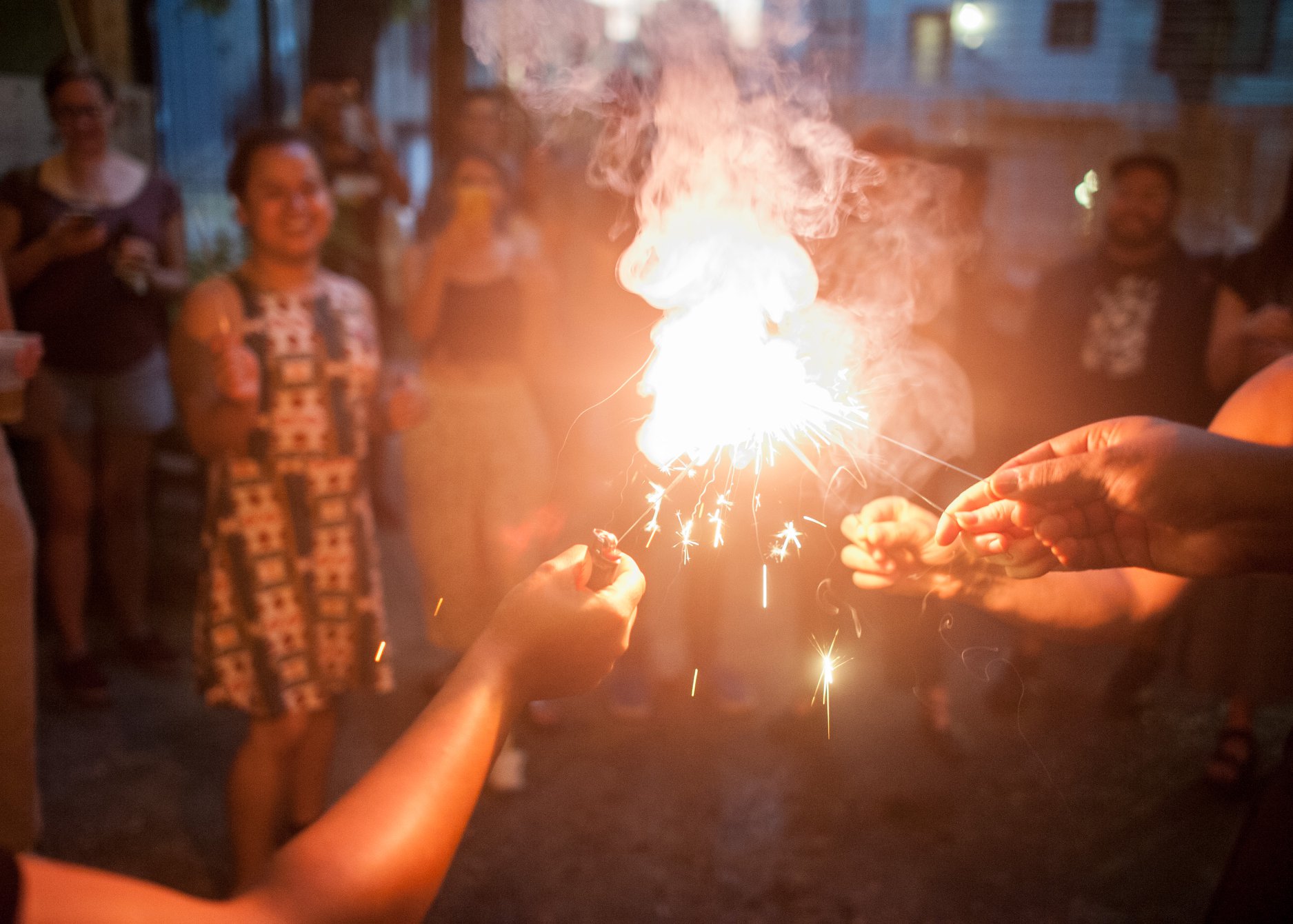 The following is an editor's letter by one of the MDW Atlas guest editors, Tempestt Hazel. The piece was originally published on MDW Atlas in August 2022 and edited by Mairead Case of MDW Fair. The following introduces some of the ideas that bring together the essays and reflections by Kate Bowen, Onyx Montes, and Lauren Williams–the writers commissioned for this series.
---
During the closing days of 2018, I wrote an essay called Artists Gotta Eat and Other Things We Forget To Remember from the couch of two dear friends in Houston. Published on Sixty Inches From Center as part of Common Field's 2019 Field Perspectives, the piece originated from my need to pour onto a page the recurring frustrations that I and many of the people around me were experiencing in the arts, particularly around labor, compensation, working conditions, and a lack of understanding and acknowledgement across employment styles. Artists Gotta Eat was a space to speak more loudly about the disappointing parts of working in the arts, especially as an independent or freelance worker. I wanted to talk openly about the grievances that are often discussed over drinks and in rapid-fire texts among friends but rarely said under the presence and pressure of unbalanced power dynamics or within resistant rooms. In the essay, I wrote:
"As an independent curator, freelance writer, co-founder of a small nonprofit, and a cultural worker who has concurrently held full-time, part-time, and contract positions at city arts agencies, galleries at major universities, arts alliances, a foundation, and other kinds of arts organizations, I've experienced, facilitated, and been the creator of a range of artist opportunities. I've been screwed over, learned from my own mistakes, and sacrificed my own compensation for the sake of the artists I've worked with. Then, while channeling my experiences as a freelance and contract worker, I've sat at the brainstorming tables in large, well-resourced institutions and fought for larger stipends, separate material budgets, and additional funds that consider the hidden costs that reduce the payments artists are initially given. From these experiences, I've come up with a handful of things that institutional opportunity-makers should add to their list of considerations when working with artists."
And that's what the essay was: one part a read of the arts landscape, drawn from my first-hand experiences working in Chicago, and one part what I still believe are solid recommendations for the people who design opportunities, urging them to create more thoughtful and equitable scenarios across all of their offerings to artists.
Four years later, when Public Media Institute invited me to contribute to MDW Atlas, Nick Wylie asked if I'd be interested in revisiting that essay, now that the world around us has changed so much. Now that we've seen, with crystal clarity, explicit examples of people doubling down on both the most harmful and most restorative aspects of society. At first thought, I wasn't sure how to revisit the essay because, honestly, I wasn't immediately convinced that anything had significantly changed. I was tempted to suggest that they republish it with a foreword that simply stated, I said what I said, and I'm saying it again.
But then I took a moment to really think about the past two years, which gave me some perspective on what truly has changed, in my opinion. I began to reflect on the people and actions that have caused significant seismic shifts in how artists and arts workers are perceived, not only by the institutions that hire them, but also by the general public who perhaps has less insight into our daily lives and livelihoods.
I thought about how breathtaking it was to see people in the arts learning from labor movements. They were coming together to take on institutions, demanding the acknowledgement of their undeniable status as essential, as the lifeblood that makes all arts ecosystems run. In many cases, they were literally putting their lives on the line for the people, practices, and artistry that they love, while being met with governing bodies that, through words and actions, showed little to no intention of loving them back or offering any recognition, respect, or value for their contributions. I watched and learned over the past few years as Experimental Station Union, Art Institute of Chicago Workers United, MCA Accountable, Black Faculty at SAIC, ChiArts teaching artists (with Chicago Teachers Union), and others have refused to be slowed down, hushed by, or entangled in the red tape and typical (private) channels dedicated to institutional critiques and grievances. Many of these organizers are still in the thick of that work and, borrowing the refrain of a dear friend, I'm still learning.
At the same time and always, my friends and co-conspirators have continued to share the booming and blooming personal moments of bravery, victory, injury, and self-preservation that they're experiencing as artists and arts workers (or are currently on the other side of). They've told me of triumphs forged with the materials of their own strength or wreckages acquired while contending with the unwelcomed baggage of the arts sector. Bearing witness to what they've gone through or are going through not only expands my admiration for them but adds yet another story to the book of reminders that it takes unassailable courage to speak truth to power with your full chest, whether it's into a megaphone, to a trusted circle of friends, or whispered to yourself in solitude. Their continued desire and drive to express their truths, no matter the personal risk or sacrifice—that feels refreshing, that feels like new growth on old roots.
Even so, even with these powerful examples, whether or not things have changed, and the depths of that change, remains an open, unanswered question that just raises more questions. One of the many queries looming most heavily on my mind since the summer of 2020 has been the question of how to tell whether what we're experiencing is a moment or a movement. Within the myriad of empty, lukewarm, transformative, generative, duplicitous, and enchanting gestures of solidarity, which actions will shift our (art) worlds to the benefit of generations beyond us, and which are temporary placeholders on the path to retaining power? What does lasting, reparative change look like, or, perhaps more importantly, feel like? How do we equip ourselves with a level of incisive and astute discernment that allows us to clearly see how white supremacy uses things like DEIA–Diversity, Equity, Inclusion, and Accessibility–as veils and tools for its own preservation, reputation, and fight to survive?
These aren't questions that I or anyone can answer for you. They are questions that we each must explore on our own terms, within our own contexts, and within our own communities while also keeping our sight widened to the worlds around us.
And they aren't questions that I can (or want to) answer alone, so I'm calling on Kate Bowen, Onyx Montes, and Lauren Williams to explore them with me. The most concise way I can describe these three are radiant and relatively low-key accomplices who are each contributing mightily and profoundly to ongoing efforts to envision, articulate, manifest, and propagate gracious, people-centered change in arts organizations, as rooted in their firsthand experiences navigating these same institutions. I find a bond in their approaches to co-creation, illumination, and resistance because their methods are effectual, tender, authentic, and non-performative. They don't seek an audience of congratulatory observers, but rather work with focus and palpable care for those they seek to support and address. When an audience is present, it's not self-serving or for the sake of their personal gain, but for a greater collective purpose. They don't need to wear terms like inclusive or anti-racist across their chests, because their lives are a testament to it. At a time when the language of liberation and equity are seen as opportunities for personal and capital gain, these three are among the people I want alongside me. Their presence in my life is a steady reminder of one of the many reasons why I do this work and to what end.
So, I ask you, dear reader—is this a movement or a moment? Let's fuck around and find out, together.
---

The MDW Atlas is an online publication created to complement the return of the one and only MDW Fair. Read more writings from MDW Atlas here.
---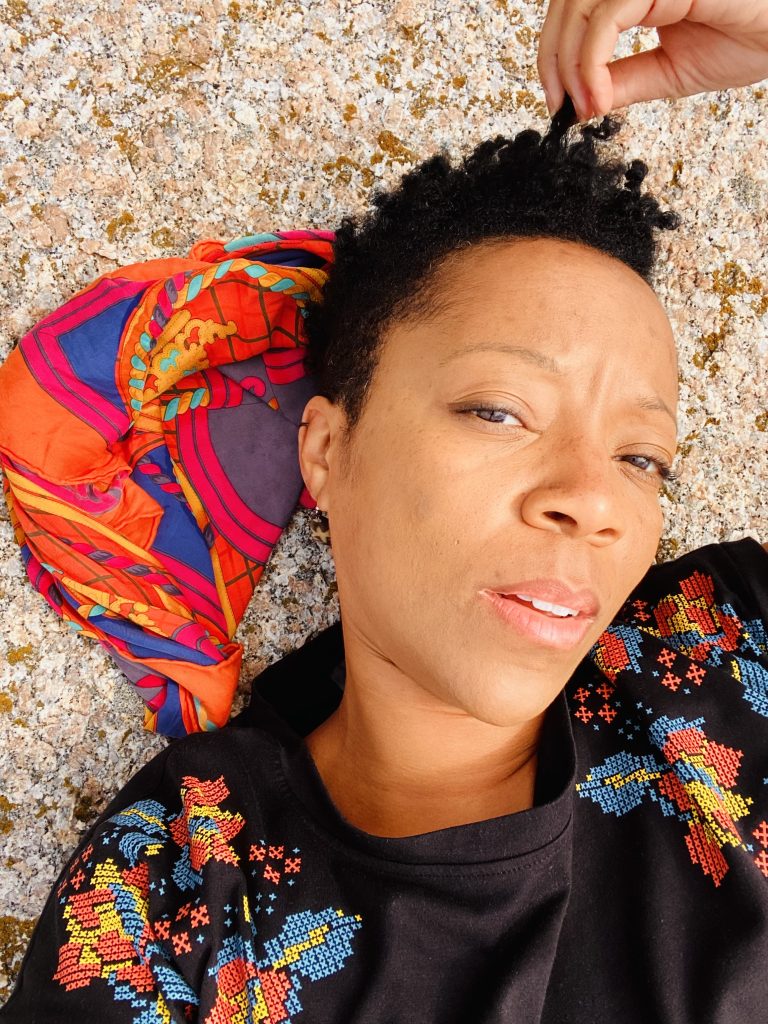 Tempestt Hazel is a curator, writer, and co-founder of Sixty Inches From Center, a Chicago-based collective of writers, artists, curators, librarians, and archivists who have published and produced collaborative projects about artists, archival practice, and culture in the Midwest since 2010. She has worked alongside artists, organizers, grantmakers, and cultural workers to explore solidarity economies, cooperative models, archival practice, and systems change in and through the arts. You can see more of her editorial, curatorial, and other projects at tempestthazel.com.