The Flying Trapeze: The Drifter's Collective
Circus has been making a comeback across the country for the past few decades. Chicago has seen the rise of circus schools, companies, and shows all across the city. Performers…
Circus has been making a comeback across the country for the past few decades. Chicago has seen the rise of circus schools, companies, and shows all across the city. Performers train and present their work to audiences while amateurs can learn new circus skills for health and self-expression. Any given month, you can see at least two homegrown shows, not including shows by smaller companies and the occasional visiting circus. The Flying Trapeze is a column that will bring you the best and brightest of Chicago's vibrant circus scene.
---
Chantal Bustamante started Drifter's Collective, a small circus company, in 2018 because she wanted to do more acrobatics as well as create more opportunities to perform. Since 2018, Bustamante says that the Drifter's Collective has "slowly evolved into a multi-cultural circus company."
For Bustamante, diversity is key. "We have different ethnicities, orientations… men, women, and people who do not identify working side by side together," she says. Starting with four performers, the group has grown to seven and one apprentice with two shows—Stone Soup and in the middle of NOWHERE. The collective has many circus skills in their arsenal, including straps, rope, a trampoline wall, and of course, acrobatics. And depending on the venue, there's fire-eating.
Their first show was a children's show based on the popular folktale, Stone Soup, which was a lot of fun for the four-person cast. But they decided to expand the ensemble with their next show, in the middle of NOWHERE. For the new show, one of the group's "main priorities was to make an ensemble piece," where the performers are on stage helping one another throughout the show. The show focuses on four passengers on public transit and deals with themes of loneliness and connections. The title could be read, Bustamante points out, as either in the middle of Nowhere or in the middle of Now here.
For the show, Angela Fernandez, the artistic director, worked "to take everyone's ideas and choreography and organize them into a cohesive show. in the middle of NOWHERE was a very collaborative effort."
For Christine Conroy, a company member and trampoline wall performer who joined in 2019, she values the ensemble work which are acts where many or all the artists perform together in contrast to people doing their own solo or duo act. She explains that Chicago has great opportunities to perform—much of the work has been in cabaret shows—not in group shows. Ensemble work is "really the next step of what we need to do" as a city, she says. "Without the opportunity to create group work, we are generating specialists over and over." You'll see more of these kinds of shows in Europe and Canada, where performers don't even leave the stage for the show. Conroy says it's less common in Chicago but that's beginning to change.
Unfortunately, the Drifter's Collective was supposed to perform in the middle of NOWHERE at Stage 773 in late March but it was canceled before it even opened, a casualty of all the closures due to the coronavirus. It was a hard hit because the show was supposed to open the week when everything was shut down. Bustamante says, "It was kinda emotionally devastating to be right there, ready to perform." Fernandez agrees, "It was very difficult to cancel the show after all the hard work and dedication to create it. So many other companies, big and small, were also in the same position. It was the correct decision, though still heartbreaking."
However, one aspect of the performance may have to be changed. In the show, performers touch each other's shoulders and heads, which meant something very different before the current crisis. Bustamante says, "With social distancing, it's going to be interesting if we keep those aspects or how the culture will change." Those gestures may be even more powerful in the near future.
Both Bustamante and Fernandez laud Chicago's circus scene. Bustamante started her circus career at Wise Fool New Mexico in Santa Fe before coming to Chicago for Aloft Circus Arts' full-time program. For Bustamante, the circus scene is very strong and passionate. There are lots of productions, which makes Chicago unique. "The scene in Chicago is what has made me stay. I've trained in a lot of different cities. Chicago has a lot of what I was looking for in a spot to live. Performing [here] is amazing; the shows and the training spots like Aloft, are hard to beat."
Fernandez says, "The Chicago circus scene is made up of a multitude of styles— from traditional to contemporary and everything in between. Chicago also has many circus variety shows to offer, so artists are really able to exhibit their individuality. There is something for everyone."
As for the future, they hope that they will be able to perform the show later this year. Stage 773 would like them to come back and once we get past the quarantine, the Drifter's Collective will figure out as a cast what is possible, Bustamante says.
Over two years, the Collective has had numerous fundraisers to support the group, like bingo nights and t-shirt fundraisers. "We want to continue what we are doing. Everyone wants to do something heartfelt, there's so much heart in this company" Bustamante explains.
Conroy adds: "I just hope once COVID-19 is open, people go out and watch live shows. Live work is important and helps artists develop. The communities can only get better and better, but we need an audience."
We hope that we'll get the opportunity to see The Drifter's Collective' in the middle of NOWHERE later this year.
Featured Image: A figure with long wavy hair is draped over a chair with their head looking up. As the viewer, we see their profile. They are wearing a black top and maroon shorts. On arm is resting on the backside of the chair. Photo by Angela Fernandez.
---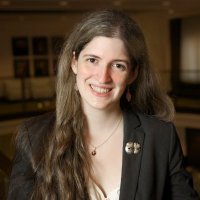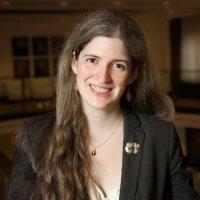 Elisa Shoenberger is a freelance writer and journalist in Chicago. She has written for Boston Globe, Huffington Post, Artsy, Hyperallergic, Deadspin and others. She writes regularly for Book Riot and Streeterville News. She plays alto saxophone in her spare time and occasionally stiltwalks.