Magic's in the Air: The Actors Gymnasium
A deep dive into the history and impact of The Actors Gymnasium, Evanston's circus training theater.
Who would have thought that the tale of Don Quixote and circus performance would go together as well as peanut butter and jelly? That's what crossed my mind as I beheld The Actors Gymnasium's last winter circus showcase, Cirque Quixotic, where circus students and teachers brought parts of the great Spanish classic to life through live music and aerial arts. Performers flew through the air on various circus apparatuses from lyra, (which is a giant ring that hangs from the ceiling and swings), to beams which were made to resemble windmills.
As a fan of the circus, I have seen numerous circus shows in the past 14 years, in a range of styles and themes, but very few managed to pull off narrative circus. Many circuses I've seen have a preference for the cabaret style, which is where one circus artist performs after another with little connection in between. Successfully weaving an engaging and clear story through several circus acts can be a challenge; finding a balance between the acrobatic spectacle of circus and the structure of a theatrical play takes a hefty amount of thought and synergy in the pre-production stages in order to blend the two arts. Dialogues in circus can often feel interrupted by circus acts and/or the non-circus parts tend to drag on, but in the instance of Cirque Quixotic, The Actors Gymnasium made it work. Given their success, I decided that I had to find out more about the circus company and their creative process.
The venture that became The Actors Gymnasium formed as a result of a chance encounter in a DePaul University lunchroom in 1990 when DePaul Theater Director Michael Sokolov professed their vision for a character flying on ropes for a theater show. Overhearing the remark, a former Ringling Brothers clown proclaimed, "I think I know somebody who can help you." That former circus clown connected Sokolov with Sylvia Hernandez-DiStasi who helped with the show. The resulting show caught the attention of Tony Adler, a writer for the Chicago Reader, who wrote an article about the production in the Chicago Tribune in 1992. In the article, Lawrence DiStasi, an actor at Lookingglass Theater, mentioned that there was a gap to be filled in Chicagoland theater: there were no places that provided movement training for actors, especially when it comes to circus training.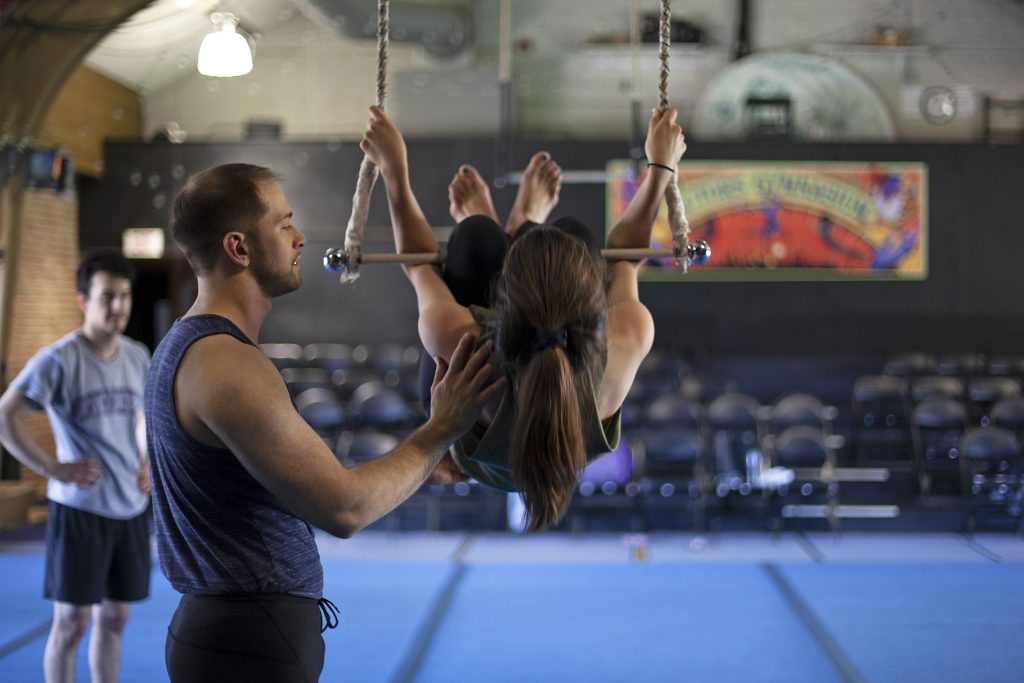 Adler took this idea and found a space in Evanston that would be perfect for such a place. He reached out to Lookingglass Theatre Company, looking for collaborators and advice, because it was their idea that led to Adler thinking about creating such a space as The Actors Gym, who suggested that he talk to Sylvia Hernandeiz-DiStasi and Lawrence E. DiStasi, the former being a company member at Lookingglass at the time.
The founders of The Actors Gymnasium, Adler, Hernandez-DiStasi, DiStasi, and Carlyle Coash, a Chicago actor, worked together to create a curriculum for adult circus theater classes and performance, and after outreach and planning, the gym was opened in 1995.
From the beginning, the company was a hit and proved that circus classes could be of use to actors as well as those looking to develop related skills. Adult classes include aerial work, which includes trapezes set at different heights, lyra, and silks/rope. There are also classes on contortion, gymnastics, handstands, hand balancing, and more. The initial success of the adult classes provided a strong foundation for the youth circus program, which launched a few years after they opened. Children's circus arts classes teach tumbling, a ground skill like juggling or stilt walking and an aerial skill, like trapeze or lyra. This program has been similarly successful and has continued to flourish to present day.
As a company, The Actors Gym is truly dedicated to the art of teaching circus. Their classes and training programs are designed to make students into teachers and eventually master-teachers or to simply strengthen the skills of a student with a casual interest in circus. It is up to the students to decide which path they would like to take. The company's dedication to teaching in part is what makes the standard of their work so high. It is what brings students in and why teachers want to work with them. Since their conception, they have been reflecting on their work and their craft in the aims of making it greater. This is reflected in how they shape and reshape their classes over time as well as in the success of their students, who have gone on to other companies throughout the US and abroad.
Another reason their classes are a hit connects to what founding member Hernandez-DiStasi, founding member as well as the artistic director and a master-teacher at The Actors Gym noted: that both circus skills and theater contain a plethora of benefits beyond the acting and movement skills they provide. "[Circus classes] can be a way to build confidence and self-esteem," professed Hernandez-DiStasi. Having taught at The Actors Gymnasium since it opened, she has witnessed students who have come in afraid of heights or who were otherwise timid come out of the classes able to reach new heights both emotionally and mentally.
Some former alumni have told her that the confidence they built in her circus class helped them later on in their careers, even if they went into other non-circus fields. Circus is also a way to develop skills without needing to be competitive, it can simply be another form of storytelling.
For those interested in starting circus training, Hernandez-DiStasi noted that the only way to really get ready to start circus training is to start from where you are at. Trainees will tell her things like that they need to build their upper body strength and she'll tell them, "Come in, you will get upper body strength." Anyone can learn and be transformed, from wherever you start. In the case that you already have a background with similar skills to the circus, such as aerial yoga or gymnastics, there is a space to learn, grow, or add to your work creatively.
Teaching circus through classes is only half of The Actors Gym training regime. They also provide hands-on learning opportunities for adult and youth students through performances with the company throughout the year. "The only way you get good at performance is to perform. It's a skill; you have to learn it. Some people are naturally great at it and some people need work at it," Hernandez DiStasi explained.
In the youth circus, which is for middle school aged kids, students learn what it is like to be a part of a professional production. Youth students audition to get into the circus, learn how to warm up, how to take care of their equipment and costumes, and other related skills as members of a cast.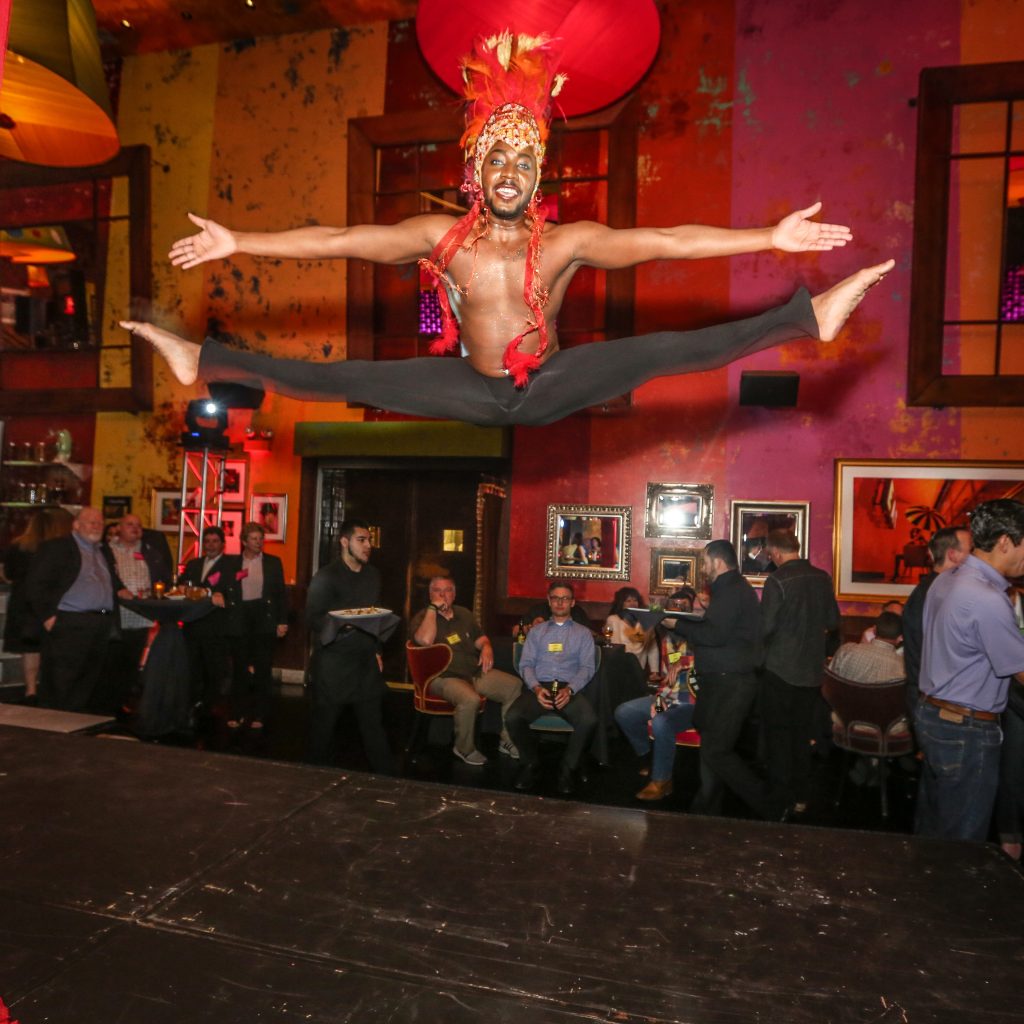 Their performances include a summer showcase and big winter showcase, the 'Winter Circus', where five professional performers and the teen ensemble put on a show, a relished opportunity to put the theater company's ethos into practice. Cirque Quixotic, this year's production, particularly pulled me in.
Cirque Quixotic epitomized The Actors Gym's commitment to collaboration and art in its many forms. Cirque Quixotic performer, circus instructor, and Pro Training Program Manager Danielle Gennaoui agreed, saying, "I really love how [The Actors Gymnasium] incorporates all forms of art, theater, dance, music, and of course, circus, all into one art form."
In conversation, I learned about the elements of the creative process that made this piece come out both so unique and successful in blending narratively with circus performance: improvisation was key. The directors of Cirque Quixotic, David and Kerry Catlin, who are also teachers at The Actors Gym and beyond, had a good amount of the script adapted and written when they started auditions. They had the performers, who were both professionals and students, improvise in order to land on the staging for the show with the help of Anne Bogart's Viewpoints and other improv exercises.
Another major creative choice that was instrumental in how the work was shaped was in how the directors incorporated the strengths of the performers into the show. For instance, Cirque Quixotic performer Amanda Raquel Martinez, who played Sancha and Dulcinea in the show, can play several instruments including piano, guitar, and ukulele, as well as sing. Martinez's skills were incorporated into the show when she sang and played ukelele from an apparatus hanging in the stage sky; she even wrote the melody for the music.
Taking that choice even further, the Catlins included biographical elements of the performers into their characters. For instance, Michel Rodriguez Cintra, who performed as Don Quixote and Cervantes, loves tres leches cake. The directors wrote into the script that Don Quixote loves the dessert and his niece keeps trying to lure him back home from his adventures.
As for the acting within the youth circus, Gennaoui and I were impressed with the professionalism of the teenage performers. She noted that The Actors Gym is "one of the best youth programs she has seen" and credited Hernandez-DiStasi's teaching direction, which urged them to be creative and independent as well as great collaborators and technicians.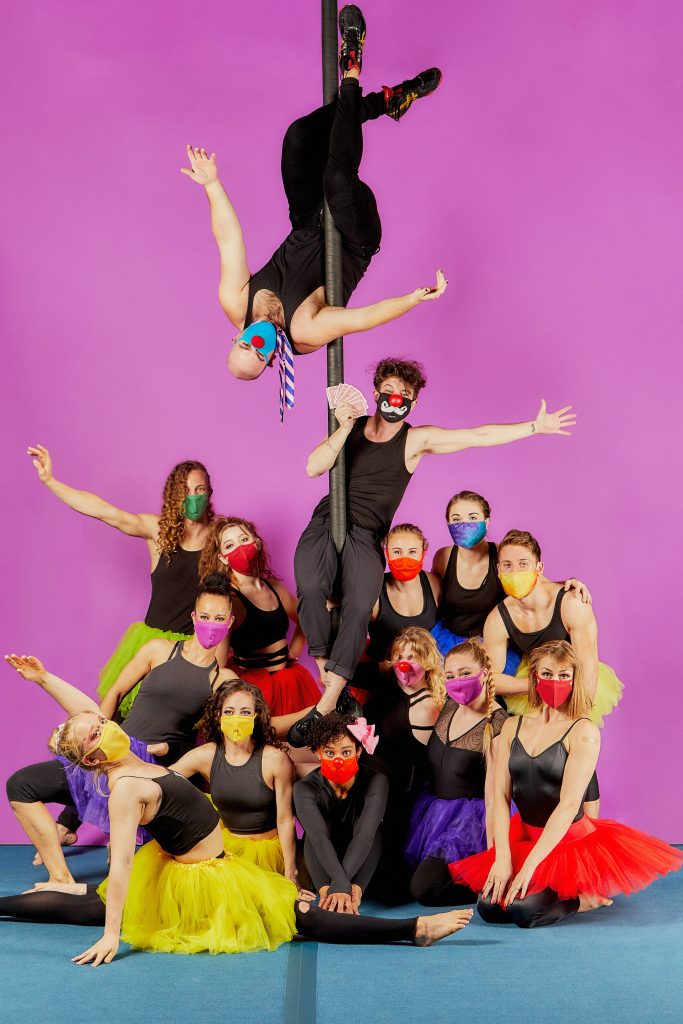 For Gennaoui's own performance, she loved learning a new apparatus—a duo aerial act on windmill blades—as well as learning how to play accordion (taught by Martinez). "This is exactly the type of work that I love doing," Gennaoui said, "I could bring all the pieces of who I am as a performer."
That breadth of creative movement and drama work offered at The Actors Gym and in Cirque Quixotic, in ways that are authentic to the performers, is something that helps their work to stand out as a space of learning and theater-going.
In the vein of authentic collaboration, The Actors Gym also works with Lookingglass Theatre (which is a partnership they've had since the company's inception), blending dramatic storytelling with theater with a collaborative performance every year. They complement each other, as Hernandez-DiStasi noted, "Lookingglass is a theater with a little bit of circus, and The Actors Gym is a circus with a little bit of story," which has made for an easy-going, long-lasting creativity-based relationship.
When asked about The Actors Gym's place in the Chicagoland circus scene, Hernandez-DiStasi said, "the beautiful thing about this circus community in Chicago is that we all have slightly different focuses." MSA & Circus Arts teaches more traditional circus; Aloft focuses on contemporary circus, while CircEsteem does social circus; Chicago Center for Dynamic Circus (CCDC) offers dynamic circus. There is overlap in classes of course, but as Hernandez-DiStasi said, "I really feel like we all have our own little niche."
Thanks to their dedication to bringing theater into the circus and leveraging their talented performers, The Actors Gym proves that there is still magic to be made at the circus. I can only hope that we'll see more circus stories like Cirque Quixotic in Chicago and beyond in the near future.
---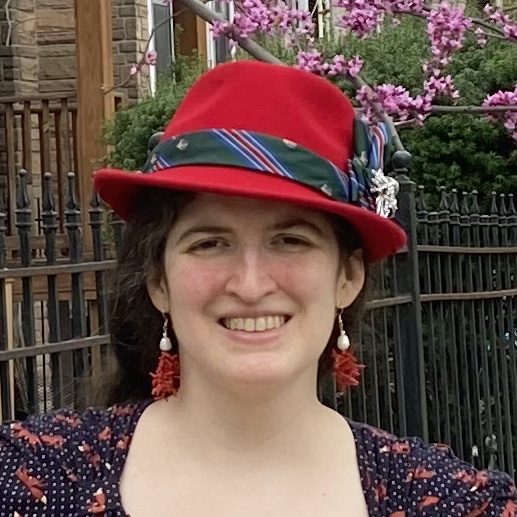 About the Author: Elisa Shoenberger is a freelance writer and journalist in Chicago. She has written for the Huffington Post, Slate, Hyperallergic, the Boston Globe, and others. She writes regularly for Book Riot, Murder & Mayhem, and Cheese Professor. She has a BA. in Latin American History from the University of Chicago, MA in Latin American Studies from the University of Wisconsin-Madison, and an MBA in Marketing and Operations Management from Loyola University, Chicago. She's obsessed with dogsledding, murder mysteries, and cheese. She plays alto saxophone in her spare time. Twitter: @vogontroubadour and at Mischief and Writing.