The Flying Trapeze: Strongman Tulga
Circus has been making a comeback across the country for the past few decades. Chicago has seen the rise of circus schools, companies, and shows all across the city. Performers…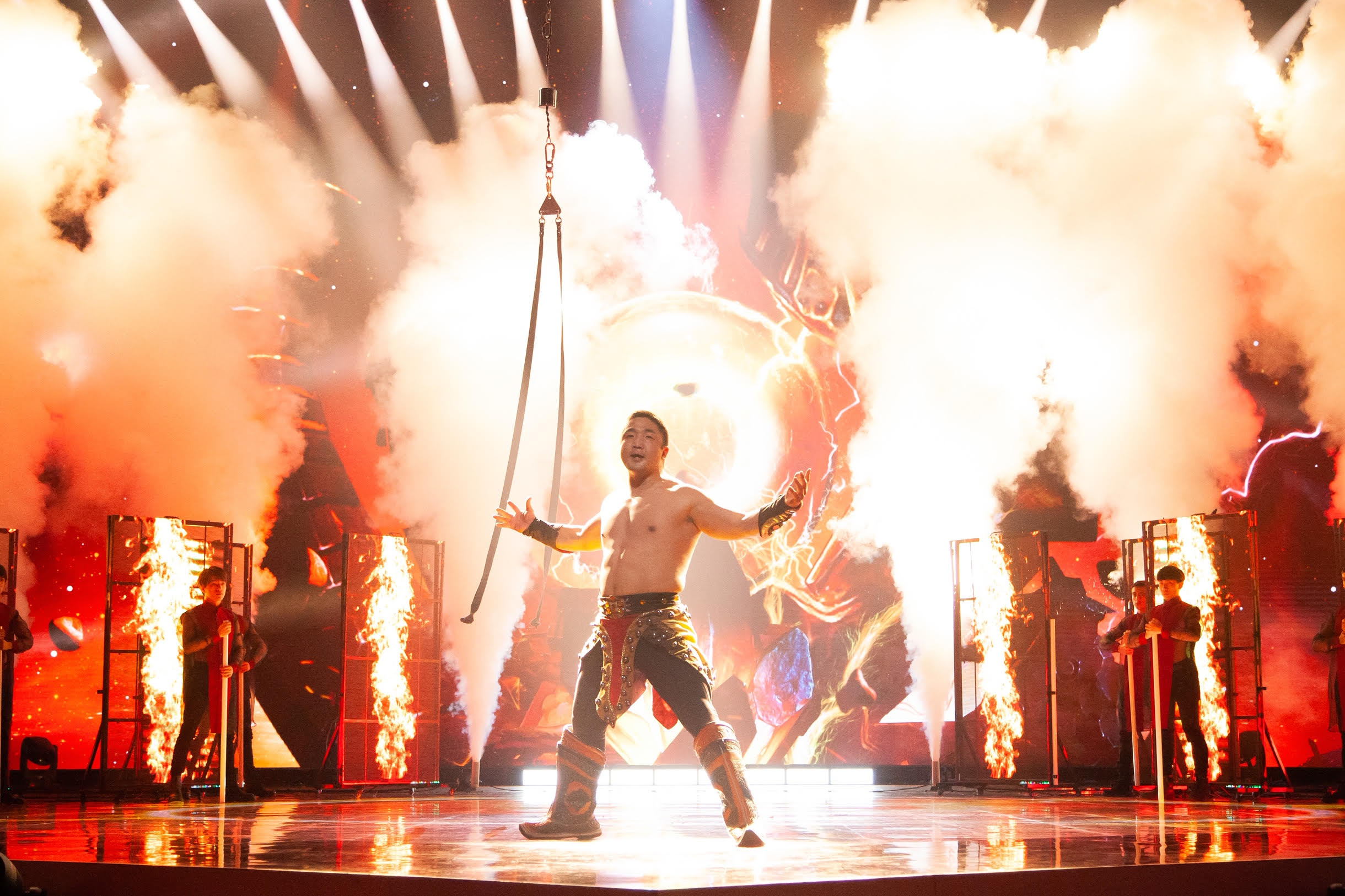 Circus has been making a comeback across the country for the past few decades. Chicago has seen the rise of circus schools, companies, and shows all across the city. Performers train and present their work to audiences while amateurs can learn new circus skills for health and self-expression. Any given month, you can see at least two homegrown shows, not including shows by smaller companies and the occasional visiting circus. The Flying Trapeze is a column that will bring you the best and brightest of Chicago's vibrant circus scene.
"Tulga, you are a remarkable show of what a human can do." These were just a few things the judges of Australia's Got Talent told Strongman Tulga in 2019. He had just spun a telephone pole with two people sitting in swings attached at either end. Before that, he swung a different telephone pole that was on fire on both ends. The pole is 16 feet and weighs 100 pounds, not including the weight of other people. In other acts, he's juggled 12 lb. bowling balls or tires or pulled a jeep with a chain and his teeth. And that's just a start.
But Tulga hadn't expected to find himself as a renowned circus performer who would perform in the Ringling Bros. and Barnum & Bailey Circus or perform in television shows across the world. Born in Ulaanbaatar, Mongolia, Battulga Battogtokh–stage name Tulga–had always been interested in athletics, specifically martial arts and wrestling. While he was getting degrees in anthropology and history from the University of Mongolia, he wanted to participate in a national wrestling match so he started training at Grands Pas Art School with his Master Enkhtuvshin. As he was training for the match, he saw the tumbling, gymnastics, and acrobatics classes taking place at the gym. Here's where he started to fall in love with gymnastics. 
Tulga started practicing acrobatics and recalls being inspired by a Cirque du Soleil. "It was so magical for me," Tulga says. "I had never seen anything like this." Using the Cirque du Soleil videos, he started to practice hand-to-hand acrobatics with a partner.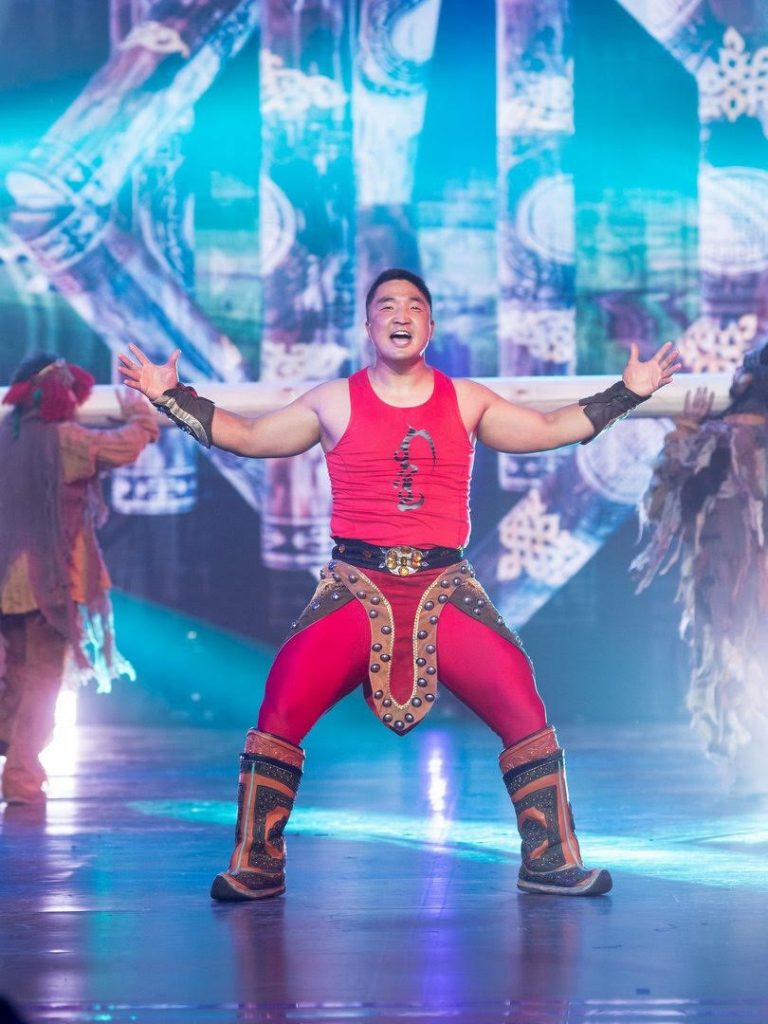 But their forming act changed when Tulga met his second Master Dashlkhagva who was a famous ballet master and knew about the importance of choreography, music, and costumes. He credits his first master who taught him gymnastics and acrobatic skills and the second with art choreography. "Circus is all about sport and art mixed together. It's not just the tricks; it's about the music, lights, [and] acting," he says.
In 1991 after the fall of the Soviet Union, Ringling went to Mongolia to find 40 performers for strongman acts to bring back to the U.S. In 2009, Ringling returned for more talent and paid a visit to Tulga's school. At the time, he was teaching gymnastics to younger kids as well as working on his hand-to-hand work with two partners. Their work impressed the talent director and they were signed up. It was an exciting experience, Tulga points out, to be with such a historic circus.
They spent a month prepping for a new 200th-anniversary show in Tampa, Florida, which is where the circus has its headquarters. There were 140 other performers from 20 countries; many were legendary performers that influenced Tulga and his work. During his four years at Ringling, he performed his hand-to-hand act, a duo aerial straps act (imagine two pieces of cloth, like seat belts, hanging from the ceiling like silks), and a strongman act, where a performer uses their strength to do incredible things like lifting cars or telephone poles, or even 14 people at the same time.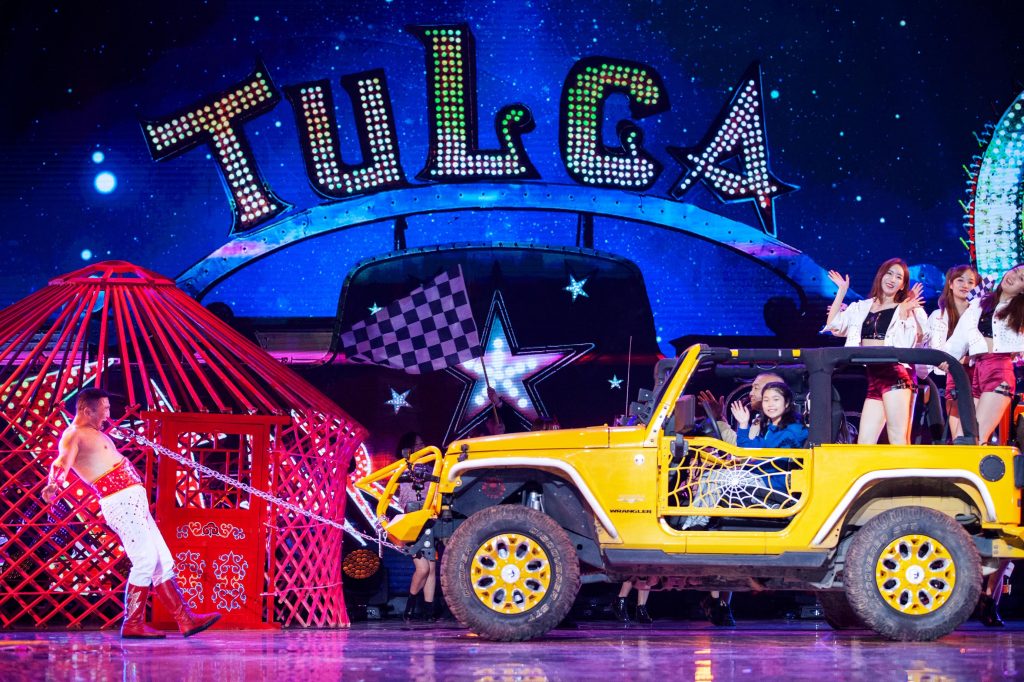 At one point, Tulga and his partner were asked to step in when a former strongman act had to return home. They developed their own strongman act including a wooden pole act with folks sitting on the log and spinning it and a hand-to-hand act.  The duo had limited time to put it all together for Ringling but the company was pleased with the results. Unfortunately, his partner had an accident six months or so after their debut, so Tulga had to transform the act into a solo performance. However, "I like to challenge myself," Tulga says, citing Mongolia's harsh weather. "I have to be tough. The strongman act is dangerous; there's not too many strongman acts in the circus industry." It's a passion, he explains.
When he finished his four years at Ringling in 2013, Tulga decided to stay in the U.S. since there were more opportunities to stay in the circus in the U.S. than in Mongolia. He decided to come to Chicago because he had a sister living here as well as lots of friends who could help him make the move. He also appreciated that Chicago has four seasons of weather, which was similar to his home country.
While in Chicago, he started coaching gymnastics but wanted to continue his circus work. He ended up connecting with MSA and Circus Arts and working with Nourbol Meirmanov, who is also a Ringling alum. That's where Tulga met his partner Spring for a hand-to-hand act that they performed at nightclubs and cabarets in Chicago. His partner suggested that they try out for one of the talent television shows to get more publicity and hopefully bigger bookings. Unfortunately, their act didn't get picked up after a few years, but Tulga's strongman act did. 
In 2017, he performed his juggling bowling ball act and his wooden log/fire act for America's Got Talent. It was such a success he's gone on to perform in other country's talent shows in nine countries including China, France, Germany, and of course Australia. He explains that there's not a lot of strongman acts around the world: "I know only less than 10 performers doing strongman acts around the world at this time. I am not sure why." When it was suggested that it might be due to the toughness of the acts, he says, "I agree with you that strongman acts are not easy ones. When I was performing in France two years ago, one old circus guy came up to me and said, 'There [are] no strongmen in the circus but so many aerialists are in the circus right now.'" Tulga says that he likes how the performances push him to make more challenging acts.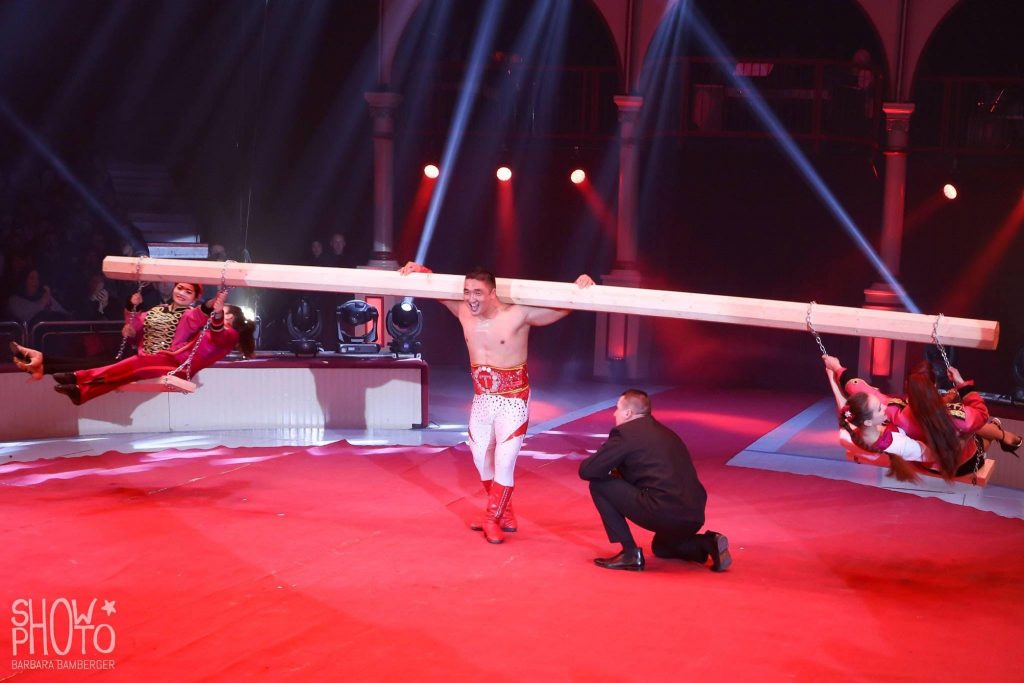 For all of his circus artistry, Tulga is committed to representing his history and culture of Mongolia. It's why he wears a traditional warrior style costume for his performances and chooses traditional Mongolian music for his acts.
For the future, he wants to continue developing new and challenging acts with new props. He's also hoping to someday break a Guinness record by juggling objects over 10 lbs. over 1 minute. Given what he's been able to accomplish so far with his wooden pole and bowling ball acts, he's got a good chance.
Featured Image: Tulga triumphantly stands in the middle of the stage with four pillars of flame backed by black fences. Above him, there are two straps hanging. He stands arms and legs out, bare-chested, with black pants, and a studded red and gold skirt with a black belt. He is wearing black and red boots. The stage is infused with red light and plumes of white smoke from the fires. On the left and right, there are men clad in black standing and holding four-foot poles in each hand. Photo courtesy of Strongman Tulga.
---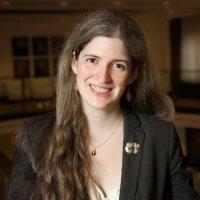 Elisa Shoenberger is a freelance writer and journalist in Chicago. She has written for Boston Globe, Huffington Post, Artsy, Hyperallergic, Deadspin, and others. She writes regularly for Book Riot and Streeterville News. She plays alto saxophone in her spare time and occasionally stilt walks.