The Flying Trapeze: Cyril Rabbath, Master Juggler
Circus has been making a comeback across the country for the past few decades. Chicago has seen the rise of circus schools, companies, and shows all across the city. Performers…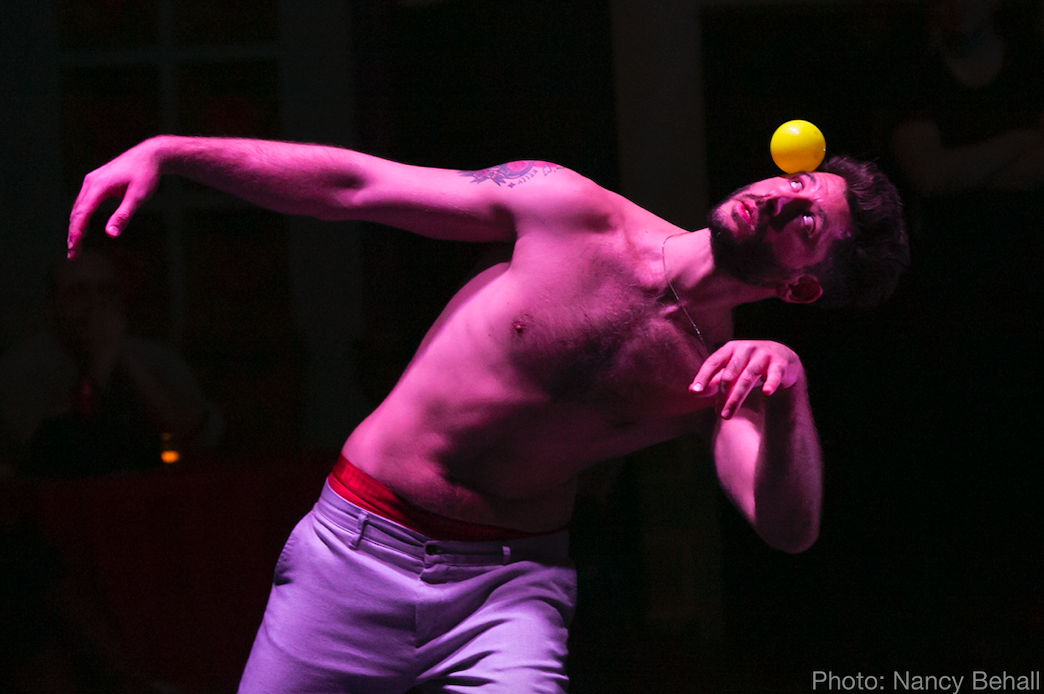 Circus has been making a comeback across the country for the past few decades. Chicago has seen the rise of circus schools, companies, and shows all across the city. Performers train and present their work to audiences while amateurs can learn new circus skills for health and self-expression. Any given month, you can see at least two homegrown shows, not including shows by smaller companies and the occasional visiting circus. The Flying Trapeze is a column that will bring you the best and brightest of Chicago's vibrant circus scene.
---
For Cyril Rabbath, master juggler, the "sincerity and authenticity" is what pulled him into the circus. He's been in the top circus shows throughout the world including Cirque du Soleil's North American tour for Dralion, Friedrichsbau Varieté's Bitter Sweet in Germany, and Wuqiao Circus's Festival Winner's Show in China as well as a street performer. Not to mention, he's also won many awards over the years for his work. He has taught all over Europe, Canada, and the US. And lucky for Chicago, he's been bringing his special juggling magic to Chicago's performance venues and his students.
Rabbath enamored the world when he was 13, watching Cirque Ephémère, where he would later join in the summers. Initially, it was the lifestyle that hooked him, describing it as magical; the environment with the caravan, trailers, small circus tents, and the animals, the largest being a pony. But after working in the world, he realized that it was the people and their humanity that spoke to him: "It touched me how people gave generously with their time, with their knowledge, mostly with their spirit. They were deeply good people and really passionate about bringing happiness and a show to the people."
As he's developed in his career, that appreciation from his first circus has deepened further. He says, "It made me understand it's not about perfection, not being about good; the circus is about being human, about being present, being there and being honest and authentic in your relationship to yourself and to the audience."
With Cirque Ephémère, Rabbath knew he wanted to get involved somehow. He realized he could have become someone backstage, like a technician, or light person, etc. but "I saw myself as a performer on stage" since his father was a musician. As for juggling, he dropped into it. It came naturally to Rabbath. "I have no memory of learning how to juggle three balls; it probably came to me in 20 minutes," he says. At the time, it was the "easy path" for him, not realizing that "juggling was the hardest discipline to learn, better off learning anything else to save time and be efficient."
Cirque Ephémère was mainly a traditional circus, in contrast to contemporary circuses that have arisen in the past few decades in the US and the rest of the world. "Everyone was doing everything" he explains, in contrast to "the systematic hyper-specialization is contemporary circus." In a traditional circus everyone would know how to juggle, clown, do acrobatics whereas with contemporary circus, most of the time people would know a single or a few disciplines like the trapeze or rope really well.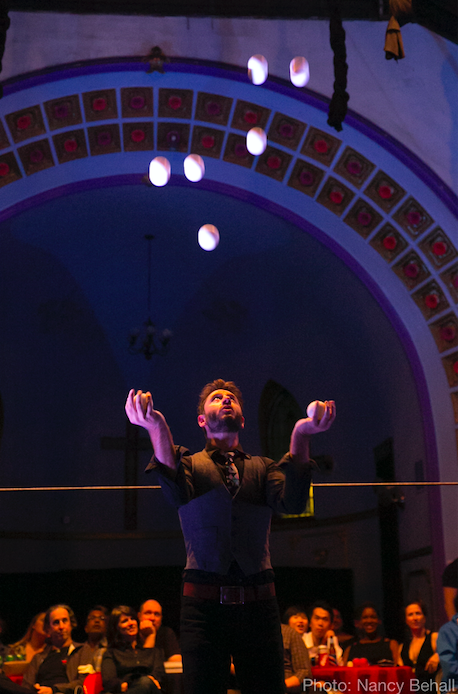 The distinction between the two circus styles is a matter of debate. A 2020 EU report about circus loosely defines traditional circus as having a generational component, with great circus families, like the Flying Wallendas, and are often presented in tents that travel. Acts are performed one right after another, mixing animal acts with human acts. One famous example is Ringling Brothers Circus, which closed in 2017. Contemporary circus "is often narrative focused in its presentation, has an artistic approach to performances, and its shows are likely to be devised by the ensemble." It may bring in elements of theater, dance, and music.
After Cirque Ephémère, he ended up learning and training at the École Nationale du Cirque Annie Fratellini (now Académie Fratellini), in the middle of the changeover from the traditional circus to contemporary one. The school was freeform, which suited Rabbath, who could create his own program, taking the classes he chose. But the biggest benefit was the visiting circus performers who would come from all over to Paris and train there. He observed them, watching their routines, which provided him with the best education and inspiration. Later on, he studied in Moscow.
When asked about what he learned from his time as a street performer, Rabbath says, "I learned that I have to be good on the street. You can't suck, then nobody stops. You can't make a living, can't be successful." One of the advantages of performing in a theater or a stage is that people have paid for their seats and made the commitment. Rarely do they walk out. But on the street, Rabbath explains, "That's not a given. I had to be good enough for people to stop and pay attention to me." That helps Rabbath to not take the audience for granted, even while on stage. Performances can become a routine, otherwise. Audience attention is a gift for Rabbath.
He also learned how to "crank up the volume" to get people's attention. On the street, performers have to compete with everything going on—the cars, the shop windows, the landscaping, the other people and animals walking by. "I've learned to explore the range of expression," he says. He has figured out how to modulate his expression depending on whether he's in a theater where all the attention is on stage or a venue that serves dinner and drinks.
While Rabbath has performed in giant venues as well as the smallest cabarets (or most recently his own bathroom and kitchen), he prefers to be closer to his audiences. For him, the question of the audience is a big difference between traditional and contemporary circus. The latter takes elements from the stage and has created the four walls, pushing the audience out, while the former is about bringing them in.
Rabbath says, "The nature of circus is to include the audience, to let people into your world, let people be affected, and modify the course of the performance." That give and pull with the audience, that sharing of feeling, is essential for him.
Now he improvises 90 percent of his performances, which is honestly incredible given the high quality of his work. Every time I've seen him perform, it's a reminder of the magic and beauty in the world.
Most recently, Rabbath brought some of that magic, improvisation, and beauty in Aloft Circus Arts' Sanctuary in Place show (every two weeks), where performers broadcast their pieces live via Zoom. He began his piece in his own bathtub. The piece involved him moving through his apartment while juggling and balancing balls, even while making himself (and his wife) a cocktail.
Rabbath explained that the piece in part came out of his own challenge in filming himself. While he knows the performances work well, the video versions always disappoint him: "I'm seeing a pale souvenir of my performance in medium to capture live emotions." But he recognized that movies are able to harness that emotion and passion so he decided to move away from the "witnessing camera"—a static camera set up to record a performance— and take a more cinematic approach. He and his wife, Kelly, brainstormed the basic piece with an outline of where he would go but the rest of it was improvised. Kelly filmed him moving through the bathroom, kitchen, and dining room in order to "bring people into our home with us, sense of being with us." It was glorious to see the circus taken to a new level in these unusual times.
While he's performed and taught all over the world, he has found himself in Chicago—it's where he met his wife. As for the Chicago circus scene, "the circus community is very vibrant and resilient" but is hampered by the lack of support by the government. While circus may not be top of the list in other countries' support, he says, that the arts are valued elsewhere, such as France.
Chicago has the audience with 3 million people as well as the space but "the way the American system functions is not tailored to the circus." The problem is about values. Circus is about human poetry and beauty but "the US isn't valuing human value, just economic things." Arts, in general, are the first thing cut when anything goes wrong but it's what we all gravitate towards in difficult times in life—whether it's going to a show or movie on the weekend or now binge-watching shows on television.
Rabbath explains: "We are the frontline of keeping the spirit of society alive. No one recognizes that [what we are doing is] essential. Artists are essential to a sane society."

Thanks to Cyril Rabbath for taking the time to talk through his career and philosophy for Sixty Inches from Center. You can check him out on his own podcast: Dancing with Gravity.
Featured Image: Rabbath is shirtless under the spotlight balancing a yellow ball on the left side of his head. His body is leaning towards the right side of the frame as he looks up at the balancing ball. His left arm is stretched out and his right arm is situated in front of him. Photo Nancy Behall. 
---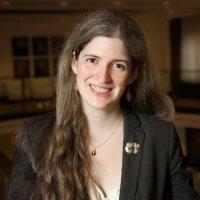 Elisa Shoenberger is a freelance writer and journalist in Chicago. She has written for Boston Globe, Huffington Post, Artsy, Hyperallergic, Deadspin, and others. She writes regularly for Book Riot and Streeterville News. She plays alto saxophone in her spare time and occasionally stiltwalks.