The Flying Trapeze: Michelle Reid, Photographer and Dancer
Photographer Robert Frank is credited with saying, "There is one thing the photograph must contain, the humanity of the moment." Photographer and dancer, Michelle Reid manages to capture the humanity…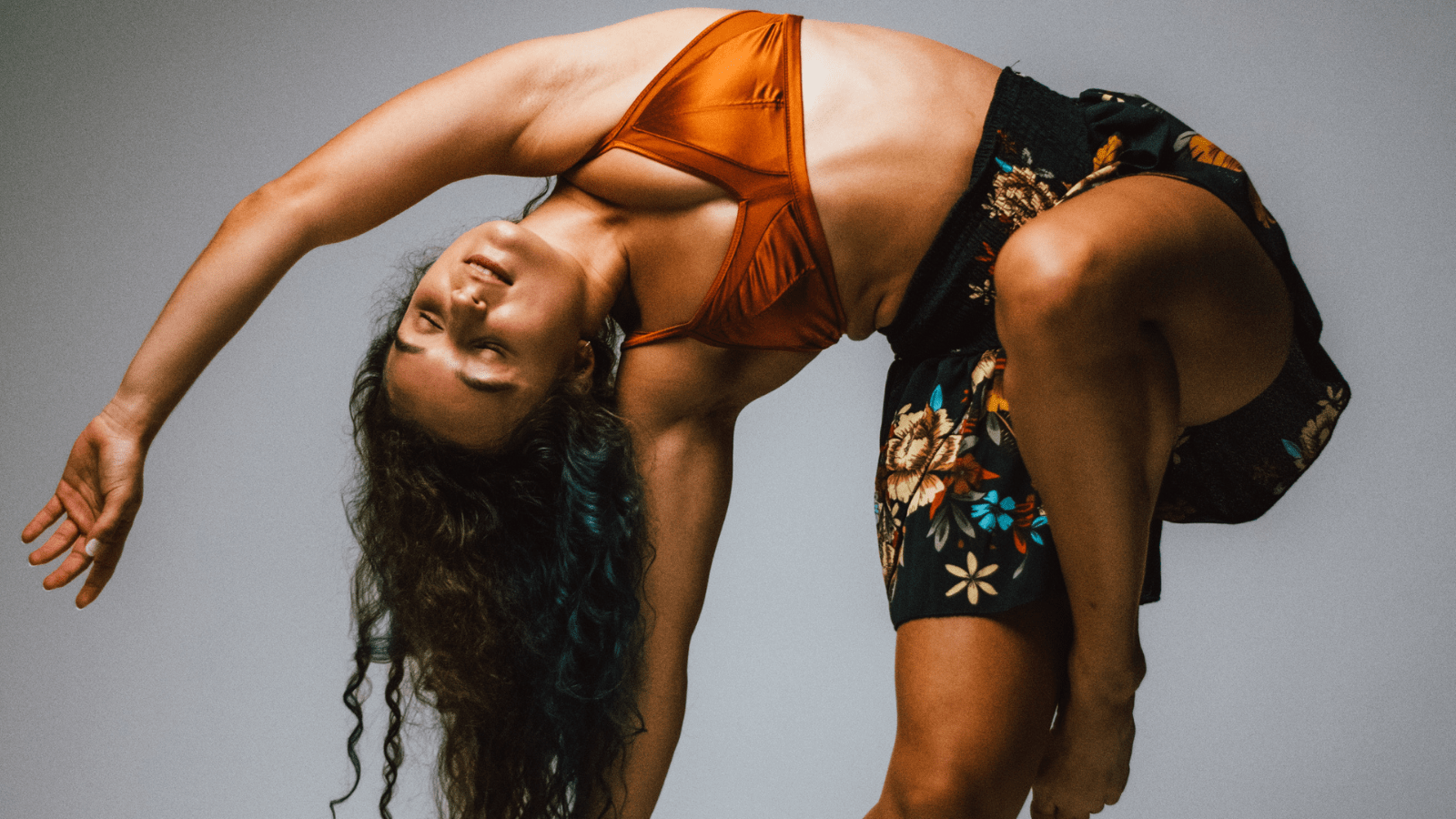 Photographer Robert Frank is credited with saying, "There is one thing the photograph must contain, the humanity of the moment." Photographer and dancer, Michelle Reid manages to capture the humanity of dance and circus in her exquisite photography.
Reid discovered photography in her senior year as a dance major at The Ohio State University. She had "the urge to find a new way to express myself." Reid took the "Dance for Camera" class at Ohio State which was the first time she held a camera. She ended up buying herself a camera and going around Columbus, OH, taking pictures of people and buildings.
When Reid graduated, she came to Chicago with the hopes of finding work as a dancer. Unfortunately, she found it hard to find dance jobs that paid well. She hadn't thought about photography as a source of income but it was a skill that she could use to support herself. She began to look up photography jobs and found her first job photographing newborns at the hospital. It was commissioned based and she didn't know how to talk to the parents or sell herself initially but she gained new clients and built a portfolio that helped her get future jobs, including real estate photo shoots.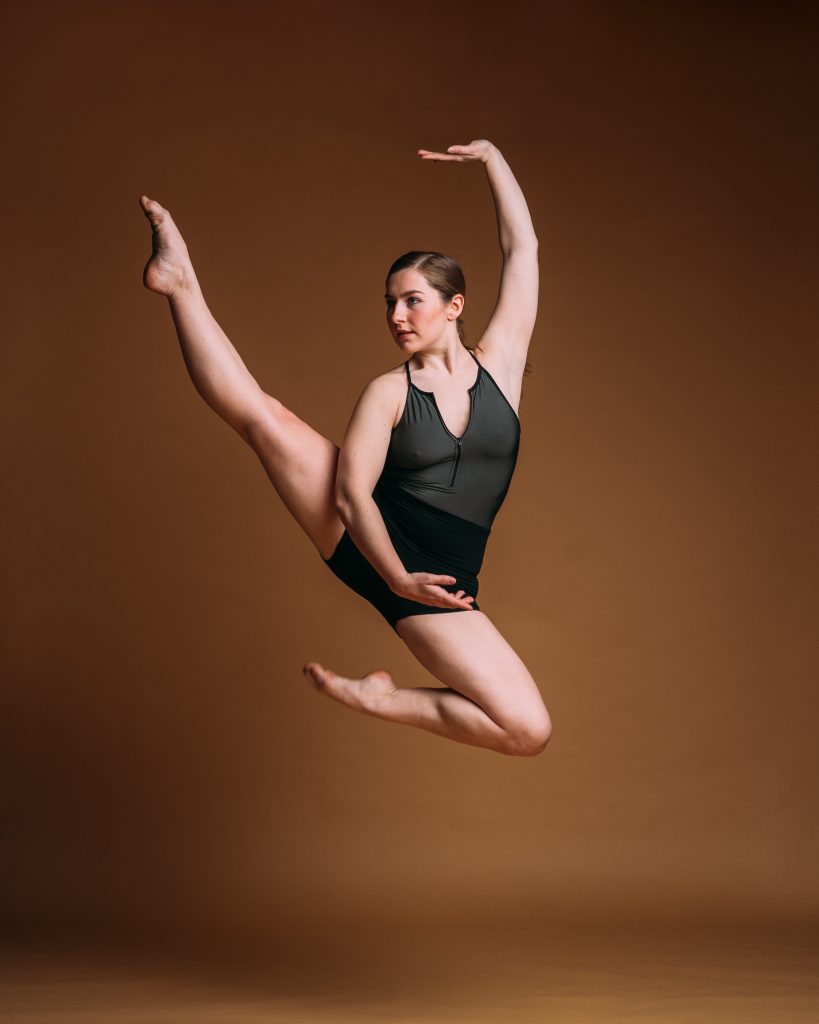 Reid began photographing dancers by reaching out to close friends and taking pictures in her "tiny apartment that I had to myself," and setting up a paper backdrop. She'd share these images on Instagram and people seemed to really like them. It dawned on her: "Maybe I can make a career out of this." Not only did South Chicago Dance Theater give her the first opportunity to photograph a dance company, but she also got to take photos of multiple dancers at once. She said that there was trial and error but she appreciated people giving her a chance to take photos.
Circus came into the picture when Reid responded to a casting call for Aerial Dance who wanted dancers with zero circus experience. That way, the company could train them from the ground up. She ended up dancing with them for three seasons and then moved on. She took classes at Aloft Circus arts where she met faculty and made friends. They saw her photographs and invited her to document circus shows. Reid says that through photographing shows, " dancers, and circus," has allowed folks to trust her because of her own experience as a dancer and as a circus performer. "So that has been very helpful for my career."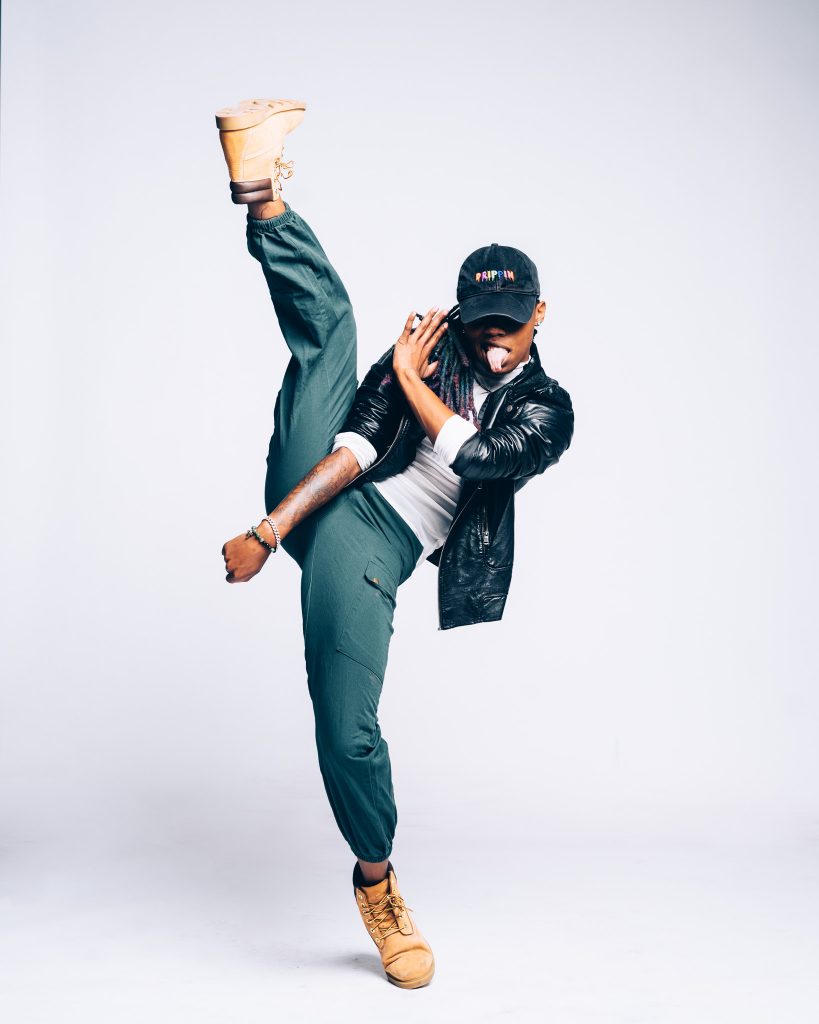 When asked how her photography has helped with her own work as a dancer and aerialist, Reid says that it has helped her become more detail-oriented. Since she has to help dancers remember to point her feet, she also strives to remember to do the same.
At the end of 2020, Reid worked on the short dance film "The Valkyries" with Braeden Barnes and his company Symbiosis, who choreographed (along with the dancers) the piece. She met Barnes through Visceral Arts where she photographed the company several times and had mentioned she wanted to get into videography. A few months later, she took a video of her girlfriend for fun and posted it to Instagram. It took off. Barnes reached out to her for the video; it was very much his project, he came up with the name, and chose the dancers. While there is a pandemic going on, "We still need to be fulfilled and create. You can't let this stop us from doing what we know" explains Reid.
As for the project, Reid describes it as a "very open collaborative idea. We didn't think scene by scene of what we needed to capture. I like to go with the flow a lot [and] Braeden is the same way." Although he choreographed the dances, there's a lot of improvisation in the piece. They went downtown and she chose the location, the street leading up to the Board of Trade.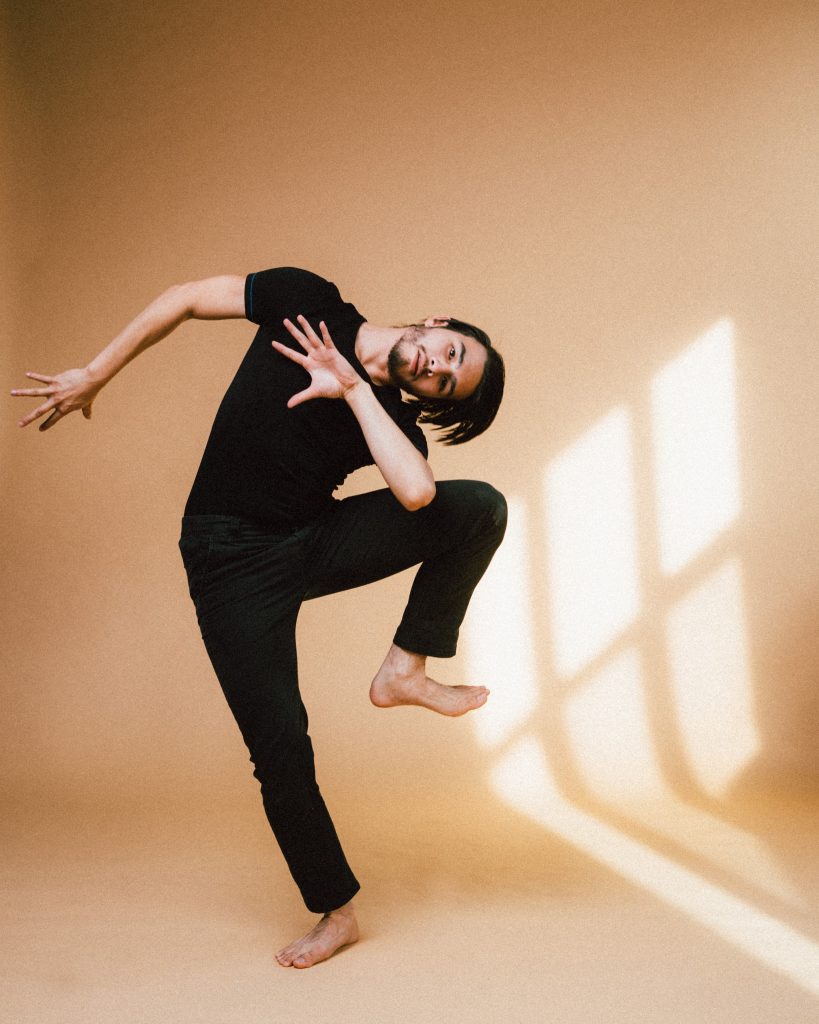 During the video, you can see cars driving by as the dancers perform in the middle of the street.. Reid says, "We had our backs turned so we had to watch out for each other." But it's striking since the area would normally be teeming with cars and pedestrians. The pandemic changes the scene a bit. The entire tableau—the masked dancers, the relatively empty streets, and the overcast rainy day—help contribute to the overall mood. Surprisingly, they filmed on December 12th.
Michelle Reid also wears other hats in addition to photography, aerial arts, and dance. She teaches aerial fitness at AIR, beginning silks at Chicago Aerial Arts, and beginning silks for kids at Simantikos Dance Chicago. She also got into beading during the pandemic.
When asked about the circus scene in Chicago, she mentions that it is not very diverse. Many performing arts companies in Chicago (as well as the rest of the country) have been taking a deeper look at their own practices and shortcomings in diversity and equity. Reid cites the great work of Southside based Banks Performance Project, a company she has photographed, in diversity and outreach. Elysia C. Banks, Artistic Director, works to have dancers of all backgrounds reach out to people in the Southside who may not have access to dance and other performing arts.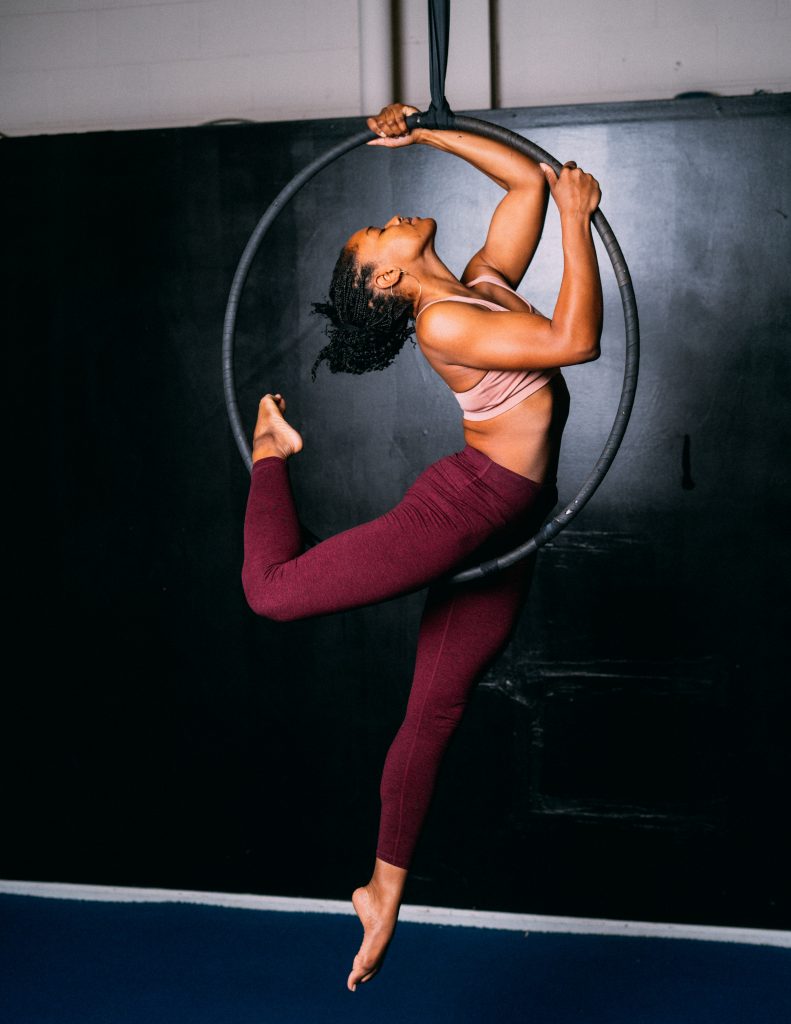 For Reid, she says that's all about the emotion in a photoshoot: "For me as a photographer,when I see [the artist] in their zone, and that's satisfying. You know when an artist is fully in it, [and you know] this is the shot. I get chills thinking about it." I get chills from watching Reid's video and seeing her photos of dancers and aerialists in their element.
I look forward to seeing Reid's photography and videography projects of dance and circus in the future, especially when live performances can happen in front of audiences again.
Featured Image: Gena Brady is leaning on one foot with her body folded towards the floor. Her arms are hanging down with her head and long black wavy hair. She is wearing an orange top and black shorts with colorful flowers. Her eyes are closed. Photo by Michelle Reid.
---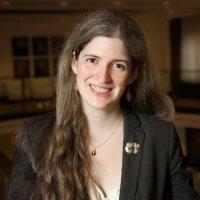 Elisa Shoenberger is a freelance writer and journalist in Chicago. She has written for Boston Globe, Huffington Post, Artsy, Hyperallergic, Deadspin, and others. She writes regularly for Book Riot and Loop North News. She plays alto saxophone in her spare time and occasionally stilt walks.