Who Are Your Teachers?: Amy M Mooney, Ph.D.
Similar to my experience with Dawoud Bey and Cecil McDonald, Jr., I met Amy M. Mooney, Ph.D. because of relentless determination. While I was an art history student at Columbia…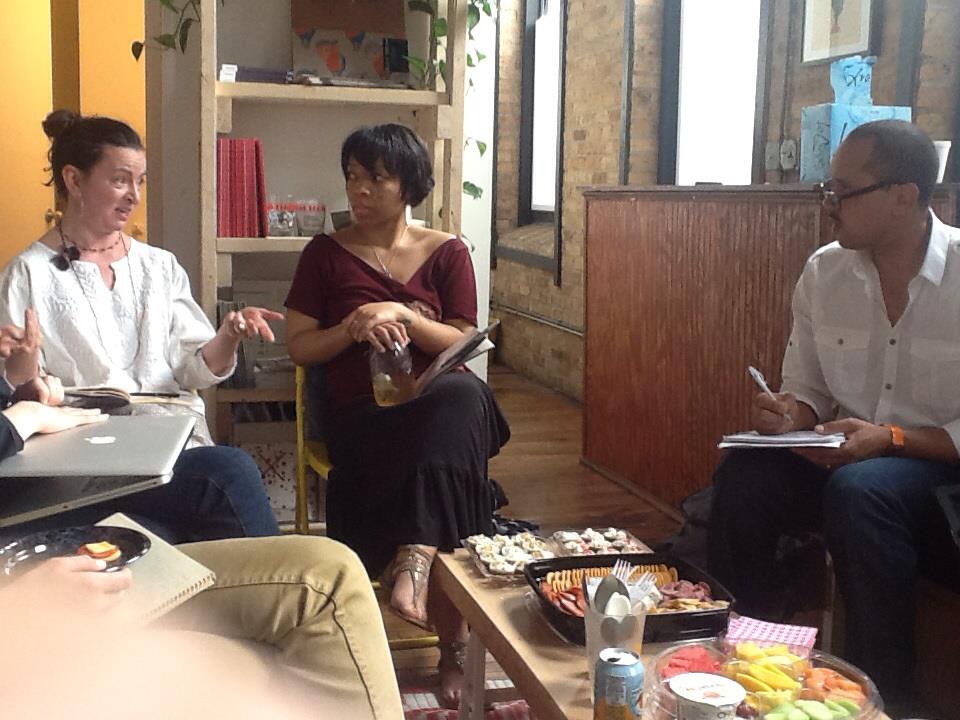 Similar to my experience with Dawoud Bey and Cecil McDonald, Jr., I met Amy M. Mooney, Ph.D. because of relentless determination. While I was an art history student at Columbia College Chicago, I was set on meeting the person who had literally wrote the book about Archibald Motley, Jr., and who also taught all of the classes I wanted to take–although they were unavailable because she was on sabbatical at that time. Since then, Dr. Mooney has sparked so many things in my life–including my first published piece of writing, Freedom in the Fragment, which was a reflection on a seminar with historian Richard J. Powell, which I was able to attend through her invitation.
Most recently, I've gone on to assist her with her most recent research on Black photo studios in early 20th century Chicago, and particularly the incredible work of photographer William E. Woodard. You'll be able to catch her work as part of Art Design Chicago through the project Say It With Pictures, a series of programs that explore the impact of Black Chicago commercial photographers at the turn of the twentieth century, alongside the inimitable art historian and curator Deborah Willis.
Here are some of her most significant teachers, as told by her. This response has been edited for clarity and length.
Amy M. Mooney, Ph.D.
Dr. Karen Scott made all the difference in the world. I met her as an undergraduate at DePaul University where she was the faculty member for our semester in Florence. Her research, depth of knowledge, fluency in three languages blew me away and made me aware of the academic life. She went above and beyond to share her love of Italian culture, Catholicism, food, and history with us—she pushed me to do my best work. Through her, I came to understand the context of art—how the social, political and economic circumstances impact its generation as well as its subsequent interpretation. When I went to apply for graduate school, she helped me with my essays—caring for every word. She told me that I was capable of "original thought," a goal that I still strive toward. Her generosity continues to inspire me.
During graduate school at Rutgers, I had the opportunity to study with Dr. James Smalls (now at University of Maryland). His class on nineteenth century French art was amazing—it was one of the few that really integrated theory—from Marx to Mercer! Same was true of his African American art survey. His humor, generosity and candor were inspiring. After two classes, I knew that I wanted him to be my advisor—I was just about to take my qualifying exams and propose my dissertation topic on Archibald Motley. I expressed concerns about how my identity as a white woman who was writing and researching on an African American artist would be perceived—he encouraged me to address race directly and that if you "do what you like" and you will make a contribution to the field. When I had my first CAA presentation, he walked books over from the library to help me get slides made. I can never thank him enough for all the letters of recommendation.
Lessons Learned:
Dr. Scott and Dr. Smalls were dedicated to their respective fields and their students, advocating for women, people of color and LGTBQ rights. They showed me how the personal and the political merge in the role of the professor. I keep trying to strive for that!
_
This article is part of a larger article called Who Are Your Teachers?: After Richard Hunt at the Koehnline Museum of Art, which features several Chicago artists and workers who have been influential in the life and work of Sixty co-founder Tempestt Hazel.
This article is presented in collaboration with Art Design Chicago, an initiative of the Terra Foundation for American Art exploring Chicago's art and design legacy through more than 30 exhibitions, as well as hundreds of talks, tours and special events in 2018.  www.ArtDesignChicago.org.
Featured Image: Amy M Mooney, Phd (left), speaking at a conversation with visiting artist Edgar Arceneaux at threewalls in May 2013. Photo by Sabina Ott. 

---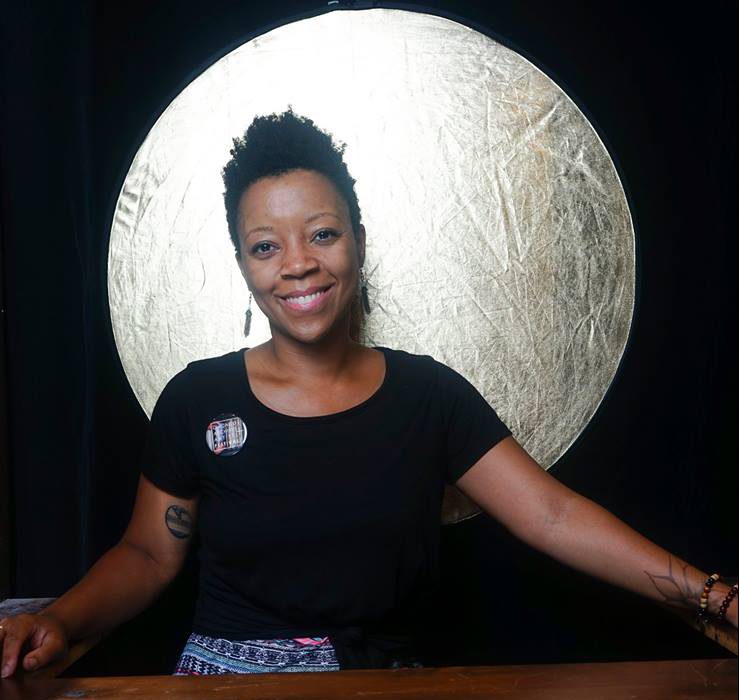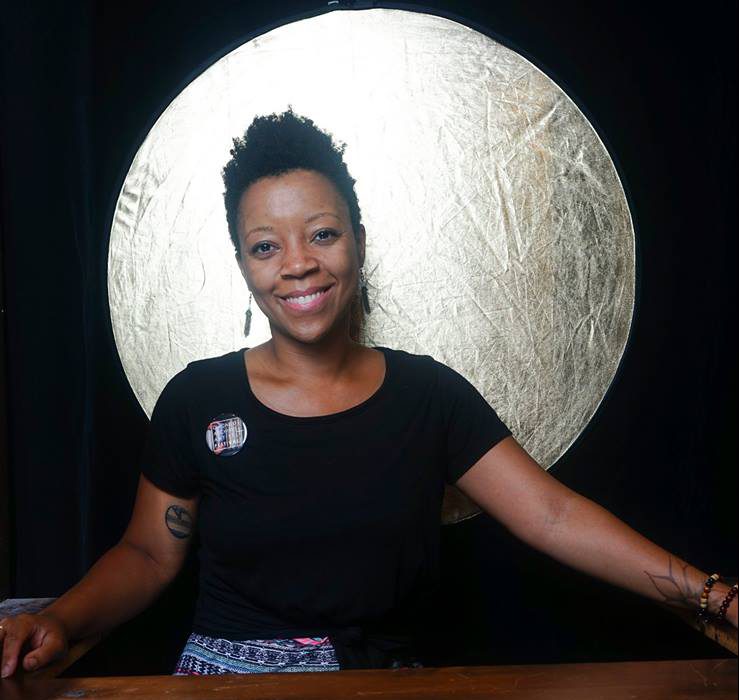 Tempestt Hazel is a curator, writer, and co-founder of Sixty Inches From Center. Her writing has been published by Hyde Park Art Center the Broad Museum (Lansing), in Support Networks: Chicago Social Practice History Series, Contact Sheet: Light Work Annual, Unfurling: Explorations In Art, Activism and Archiving, on Artslant, as well as various monographs of artists, including Cecil McDonald, Jr.'s In the Company of Black published by Candor Arts. You can also read her writing in the upcoming Art AIDS America catalogue for Chicago and the online journal Exhibitions on the Cusp by Tremaine Foundation. Find more of her work at tempestthazel.com. Photo by Darryl DeAngelo Terrell.