Weekly Picks: March 10 – 16, 2014
Our weekly calendar is a list of visual art related events happening in Chicago.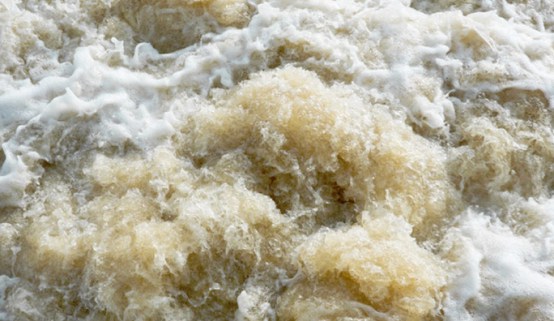 Our weekly calendar is a list of visual art related events happening in Chicago. The events that we choose are loosely curated based on the information that is put in front of us. If you would like to take advantage of having your event listed on our website please send a press release to reuben.westmaas@sixtyinchesfromcenter.org
MONDAY || March 10
Three Sides To Every Story: Solo exhibition with Grant William Thye
Vertical Gallery
1016 N. Western Ave
Chicago, IL 60622
Free to the public
If you find yourself over on Western Avenue Monday, stop by Vertical Gallery to check out Three Sides To Every Story, a solo exhibition featuring the work of Chicago artist, Grant William Thye. Thye's work in the show includes abstract acrylic paintings, collage works on paper, and landscape oil paintings. The show opened March 1, and will be on display through March 29.
TUESDAY || March 11
MCA Talk: Lynne Warren on Warhol and Marisol
12:00 pm -1:00 pm
Museum of Contemporary Art
220 E. Chicago Ave
Chicago, IL 60611
Free admission to IL residents on Tuesdays
In association with the current exhibition at the Museum of Contemporary Art, curator Lynne Warren will lead a tour of MCA DNA: Warhol and Marisol. The exhibition focuses on the relationship between Andy Warhol and Marisol Escobar by bringing together different examples of each artist's work. Selected primarily from the MCA's collection, Warhol's silk-screen paintings and Marisol's wood sculptures showcase the varied approaches to portraiture, also calling attention to the differences between Warhol's machine-based production and the more traditional handcrafted processes of Marisol.
WEDNESDAY || March 12
Platypus Affiliated Society Presents: Art and the Commodity Form
6:15 pm
Neiman Center
37 S. Wabash Ave.
Chicago, IL 60603
Free to the public
Join panelists Yasmin Nair, Lisa Vinebaum, Keith Brown, and Conrad Bakker for a conversation about the ever-present relationship between art and modern capitalism. The following questions were provided on the event's Facebook page: "How has art under a capitalist society changed from its pre-capitalist practices? What is the commodity-form, and what is art's relationship to its logic? Must art seek emancipation from the commodity-form, or is it at home in it? In what sense does art take part in the Left and emancipatory politics — a practice also seeking to overcome the commodity-form — if at all? By asking these questions, this panel seeks to reinvestigate art's relationship to the commodity form, and make intelligible how this problematic relationship still sticks with us today."
THURSDAY || March 13
Fred Moten: A Poetics of the Undercommons
7:00 pm
Threewalls
119 N. Peoria #2C
Chicago IL, 60607
Free to the public
Come to Threewalls this Thursday for a lecture by poet and author Fred Moten. According to the event's Facebook page: "A Poetics of the Undercommons is drawn from Moten's recent book, The Undercommons: Fugitive Planning and Black Study, co-written with Stefano Harvey. The author will discuss the genesis of the term, its possibilities to think through intellectual and aesthetic practice and various anticipated reformations, reconstructions and deformations in the future. The undercommons will be discussed in relationship to the exhibitions on view."
FRIDAY || March 14
Preserving and Activating Local Art Histories: Panel Discussion at Chicago Cultural Center
3:00 pm – 4:00 pm
Chicago Cultural Center for Creative Chicago Expo
4th floor conference room
78 E. Washington
Chicago, IL 60602
Free to the public
Stop by the Chicago Cultural Center for a panel discussion that will address "local art historical projects that are trying to preserve and document art made in Chicago over the last 50 years." Facilitated by Daniel Tucker (Never The Same), the panel will look at Never The Same's approach to preservation, allowing for an interchange of ideas from the audience and other panel participants. The rest of the panel will include Sara Chapman (Media Burn), Tempestt Hazel (Sixty Inches From Center), Skyla Hearn (Never The Same and/or UIC Resident Archivist for Social Justice and The Social Justice Initiative), Faheem Majeed (Independent Artist/Former Director of South Side Community Arts Center), Leslie Patterson/Bob Sloane (Chicago Artists' Archive at Chicago Public Library), Anthony Romero (Independent Artist/Extinct Entities), Jacqueline Stewart (South Side Home Movie Project).
SATURDAY || March 15
Beneath the Paving Stones, the Beach: UIC MFA Thesis Exhibition
University of Illinois Chicago
Gallery 400
400 S. Peoria St.
Chicago, IL 60601
Free to the public

The University of Illinois Chicago's MFA Thesis exhibition will have a reception on Friday March 14 from 5-8pm, but if you can't make it out Friday night, Saturday night will be your last chance to catch the show before it closes.  Hosted by Gallery 400,  the show features the work of graduate candidates Matt Brett, Houston Cofield, Colleen Keihm, and Melissa Myser. A variety of mediums will be on display, including the sculptural work of Matt Brett, the video / photography of Houston Cofield, the video / photography / performance of Colleen Keihm, and the film work of Melissa Myser.
SUNDAY || March 16
Dr. Sketchy's Presents: "The Spy Who Sketched Me" – Burlesque Figure Drawing 
3:00pm – 6:00pm
Everleigh Social Club
Chicago,  IL  60607
$15 online, $20 at the door 
If you are looking to let loose and get some figure drawing practice, head over to the Everleigh Social Club in the West Loop.  The arts club provides alternative artistic workshops in a less traditional setting.  This Sunday, you will have the chance to draw Chicago burlesque star Honey Halfpint, who will provide various poses inspired by the adventures of James Bond. BYOB!
Photo: Houston Cofield, n/t, color photograph, 2013