Walkthrough: Living Architecture at 6018North
A video interview on immigration stories and experiences in Chicago as told by curator Tricia Van Eck and artists Amanda Assaley and Roni Packer and the Art Design Chicago exhibition Living Architecture at 6018North.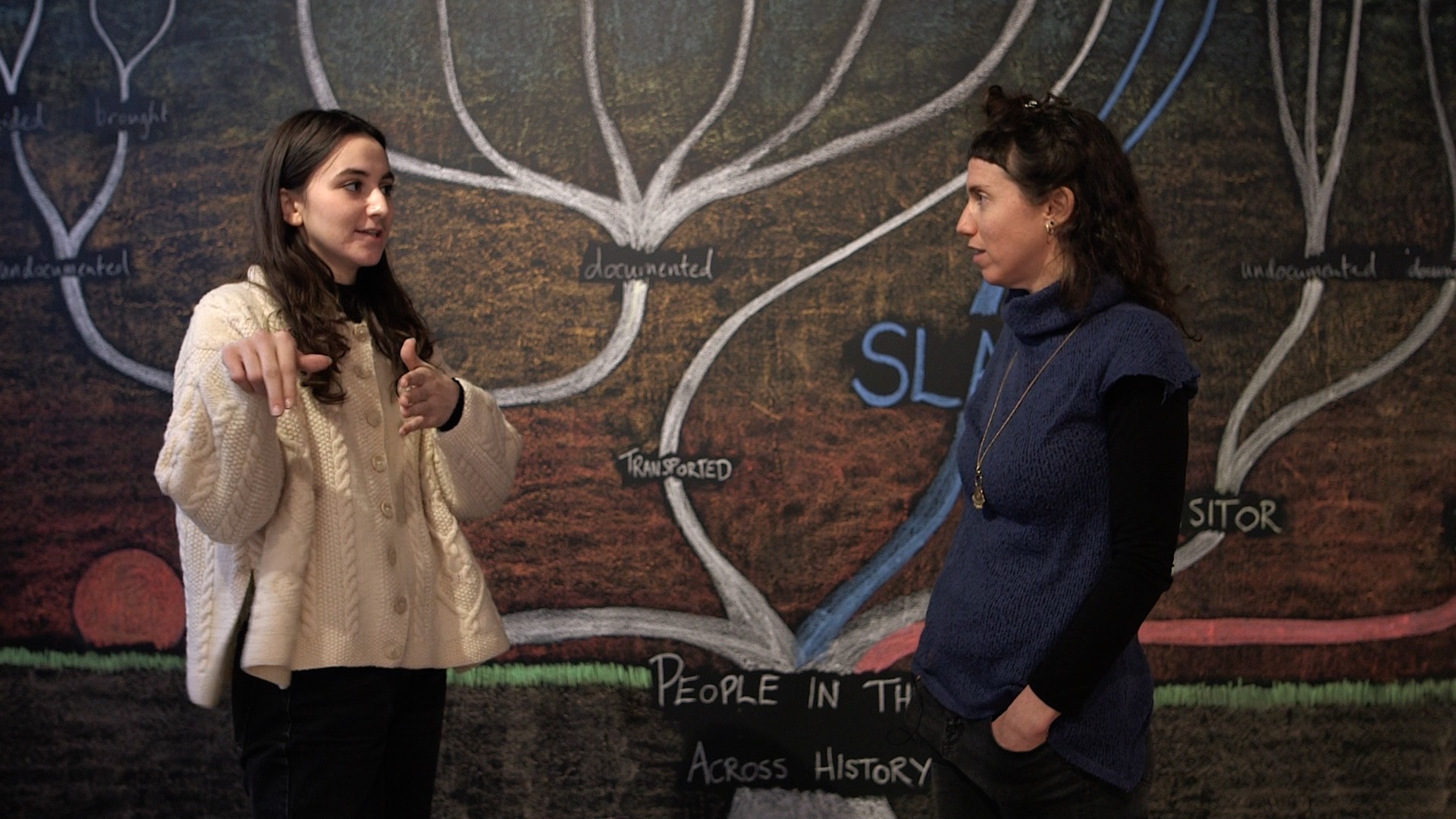 Starting in 2018, Art Design Chicago is illuminating the legacy of art and design that's embedded in Chicago's history and culture through a full calendar of exhibitions, events, and other programs across the city. As editorial partners in this effort, we're working with them to to elevate the stories of Chicago's lesser-known artists, designers, and creators, past and present, through comics, essays, interviews, podcasts, and videos. For the videos we've teamed up with On The Real Film to present short profiles that highlight the exhibitions, projects, and people who are showcasing these legacies in various ways.
"Walkthrough : Living Architecture" is the fourth video in the series and explores the exhibition Living Architecture at gallery 6018North with two contributing artists, Amanda Assaley and Roni Packer, as well as the gallery's artistic director and curator Tricia Van Eck. Assaley discusses her work, made in collaboration with Qais Assali, which focuses on the misuse of Arabic writing and Islamic geometry on the facade of the Medinah Temple in Chicago. Packer explains her installation with bubble wrap and acrylic, and the process of deciding how to talk about different types of immigration. Van Eck gives insight into the exhibition's overall theme of immigration's impact in Chicago, which extends even to the gallery building – a home built in 1910 by immigrant artists. The exhibition Living Architecture, co-curated by Tricia Van Eck, Teresa Silva, and Nathan Abhalter Smith and with work by over 50 contemporary artists, is open from September 3, 2018 to March 31, 2019 at 6018North.
__
This video is presented in collaboration with Art Design Chicago, an initiative of the Terra Foundation for American Art exploring Chicago's art and design legacy through more than 30 exhibitions, as well as hundreds of talks, tours and special events in 2018.  www.ArtDesignChicago.org.
Featured Image: A still from the video Walkthrough: Living Architecture at 6018 North. The image shows artists Amanda Assaley (left) and Roni Packer (right) facing one another and talking. They are standing in front of a mural that shows a drawing of a white tree or plant, with its limbs reaching outward and upward, with words written in various sizes throughout. Image courtesy of On The Real Film.