Transition To Power: Artists Respond to 2016 Election in New Web Series
Facing many great obstacles towards progress in our society, we look to artists to illuminate the path forward.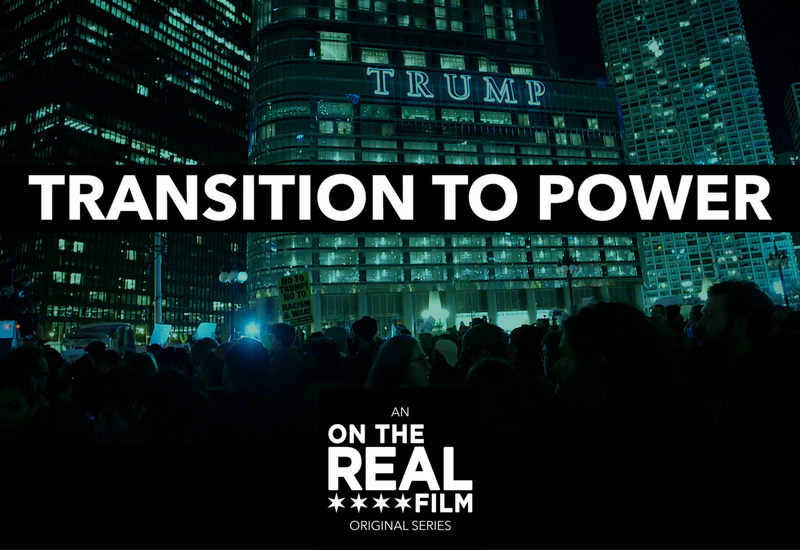 Transition To Power Screening + Dialogue
Fri, Jan 20, 2017; 7-9pm
Mana Contemporary, 5th Floor (2233 S Throop)
RSVP
Join us and On The Real on January 20th, 7pm for an Inauguration Day screening at Mana Contemporary featuring unreleased episodes of Transition to Power. More info…
---
On The Real Film presents Transition To Power, a documentary web series created as a response to the 2016 United States Presidential Election.
Created in collaboration with Sixty, Transition To Power dives into the aftermath of the election through the eyes of artists and creatives. In each episode, artists discuss their thoughts on how to move forward in this explosive and fragile political climate.
The first episode, "Livid + Motivated," features movement artist and arts administrator Felicia Holman who is celebrated throughout the city for her work with Honey Pot Performance, Arts Admins of Color Network (AACN), and Links Hall.
New episodes of Transition To Power will be released regularly between now and inauguration, with future episodes featuring a growing list of celebrated cultural producers including artist Tony Fitzpatrick, artist + designer James T. Green, architect Paola Aguirre, cinematographer + director Hannah Welever, and writer RA.
Watch all future episodes at transitiontopower.com.
---
EPISODE 1: Livid + Motivated
with Felicia Holman
EPISODE 2: We Are Such a Better People Than This
with Tony Fitzpatrick
About On The Real Film 
Founded in 2011, On The Real Film is a Chicago-based company that produces documentaries, fictional films, music videos, and commercial videos. Valuing craftsmanship as much as creativity, from conception to final color correction, their main focus is keeping it real. On The Real FIlm is the handsome brainchild of Erin Babbin (Director + Editor) and Michael Sullivan (Cinematographer + Photographer).
Website  |  Facebook  |  Twitter  |  Instagram
For more information about Transition To Power or to find out how to become part of the project, contact Michael Sullivan at michael@ontherealfilm.com.