The Blackivists' Five Tips for Donating Your Materials
The Blackivists offer 5 quick tips if you're considering donating your collection to an archives, museum, or other cultural heritage organizations.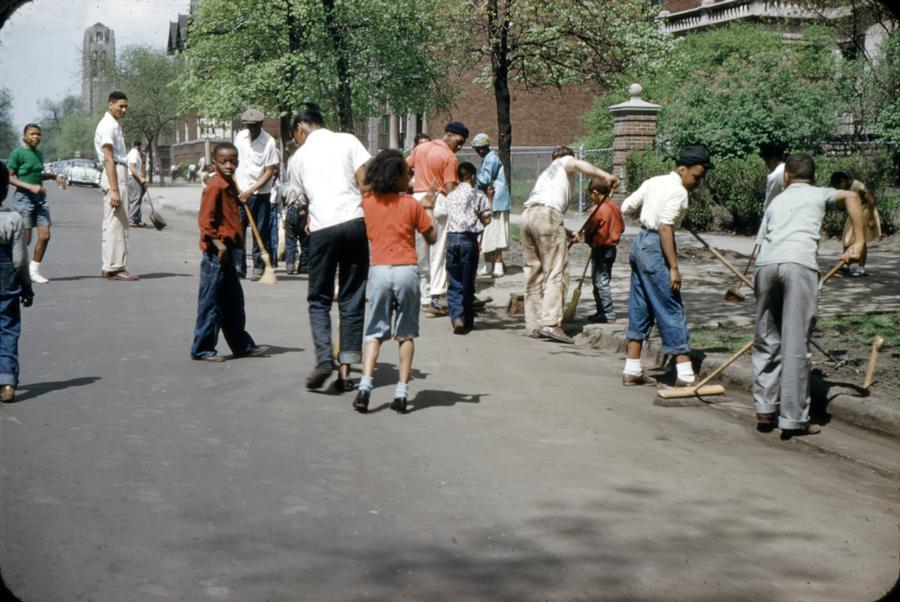 We are collectively witnessing the power of documentary evidence as individuals and communities are using mobile devices to record, capture, and share their experiences during this current moment in lived history. In response, national and local organizations are actively soliciting materials related to both the COVID-19 pandemic and the protests in response to police brutality. While we do not endorse any specific archives or cultural heritage organization, we offer 5 quick tips if you're considering donating your collection to an archive, museum, or other cultural heritage organizations.
Do your research before donating your materials.
Most collecting institutions have acquisition or collection development policies that guide what they take in and their process for doing so. Materials acquired by a collecting institution are often related to a topic, geographical location, community, or institutional history.
Check the institution's website to learn about any current collection development policy and if your materials will be a good fit. For instance, does the institution have a sizeable collection of materials similar to yours? Does the institution have a history of building community-based relationships and preserving their materials? If you have questions or need more information, directly contact the curator, librarian, or archivist on staff.
Be sure to provide the five W's.
Who created the materials?
What types of materials are you donating? What are the formats or file types (i.e. photographs are a format, JPG is a digital file type)
When were these items created?
Where is the material currently being stored? (This will help the collecting institution consider any preservation issues that might arise or exist.)
Why do you consider your materials to be important or significant? Share context and detailed information about your materials with the collecting institution.
Your materials will be seen by others.
As a prospective donor, it's important you understand not only how your materials will be preserved, but also accessed and used. Will access be granted immediately or restricted for a period of time? Who will be able to use your materials and for what purpose? Do your materials contain information about your medical history? Or does it capture protestors and activists or police brutality? What is the organization's policy for protecting your privacy and that of others? It's a good idea to consult with the curator, librarian, or archivist on staff to obtain answers to the above mentioned questions before making a donation.
Once you give it away, you can't get it back.
Your donation is a legally binding contract. After you donate the materials, they belong to the collecting institution. Carefully read the submission form or deed of gift in its entirety.
Make sure you understand the terms of the agreement. Will you or the institution retain copyright? Most collecting institutions such as community archives, historical societies, heritage museums, and some academic repositories are underresourced and unable to store and preserve your materials without an agreement.
You don't owe anyone your lived experience.
We understand that the histories of people of color, queer communities, working class communities, individuals experiencing homelessness or mental health crises, religious minorities, and individuals with disabilities are missing from archives and museums. While there may be a rush to collect documents and objects, we also understand that there is potential trauma and grief attached to materials, and it may be too difficult and challenging to grapple with right now. There are no time constraints related to donations. You can donate materials when you're ready. Or not at all.
It is our hope that these tips make the process of donating materials less cumbersome and more transparent. Your materials are reflective of an important moment in history, and should be given to a repository that will be a good steward of what you've captured.

More resources
---
The Blackivists is a Chicago-based collective of trained Black archivists who prioritize Black cultural heritage preservation and memory work. We provide training, project management, best practices, and consultation on analog and digital archives upkeep. This includes recommendations for maintaining your own historical materials or how to work with institutions that want to acquire your collection. Learn more at theblackivists.com.
Featured Image: University of Chicago Photographic Archive, [apf2-09786], Special Collections Research Center, University of Chicago Library. Photo shows about a dozen adults and children outdoors in Chicago's Hyde Park-Kenwood neighborhood, many of them sweeping the streets with brooms.