Make it Last Forever: A Digital Preservation Workshop
Join archivist and memory worker Zakiya Collier for a workshop on low-cost and free tools and services for your digital preservation needs.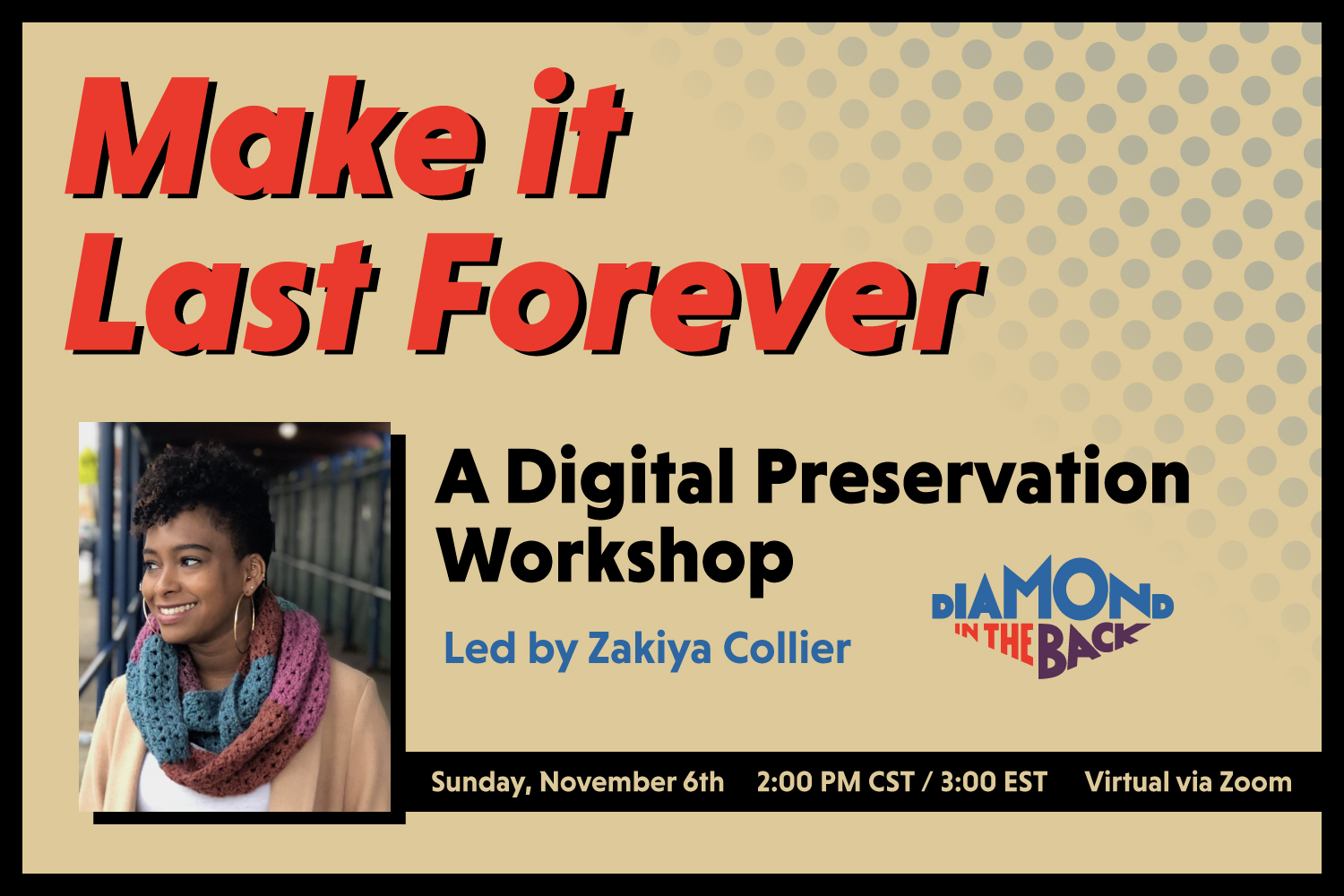 THIS EVENT HAS PASSED. You can watch the recording below.
---
Sixty Inches From Center and The Blackivists present Make It Last Forever: A Digital Preservation Workshop with Zakiya Collier.
This course will help participants understand the various digital preservation tools/services that can perform different functions within the digital curation lifecycle and will teach methods for investigating and selecting potential tools/services. The focus will be on low-cost and free tools and services. Collier will cover how to build daily workflows that incorporate accessioning digital materials (both born-digital and previously digitized), processing them, and planning for their long-term storage and preservation.
The focus of this course is on preservation and not on access or digitization of materials. We will not be addressing the "why" of digital preservation; rather, we are preparing for the "how" of making informed decisions regarding tool selection and demonstrating some tools in action. Introductory knowledge of digital preservation issues, such as those outlined in the Library of Congress's Digital Preservation Outreach & Education Curriculum, is useful but not required.
Following Zakiya's presentation, there will be time for Q&A, where attendees can ask questions, address specific concerns, and receive support.
Registration is free and open to all ages, experience levels, and interest areas. ASL and live-captioning will be provided.
Date: Sunday, November 6
Time: 2:00 PM CST / 3:00 PM EST
Virtual via Zoom
---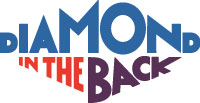 This workshop is part of Diamond in the Back, a community archiving partnership between Sixty Inches From Center, The Blackivists, and a cohort of local individuals and groups to amplify, celebrate, and preserve the histories and living legacies of Black Chicago.
Have questions? Contact The Blackivists at blackivists@gmail.com.
---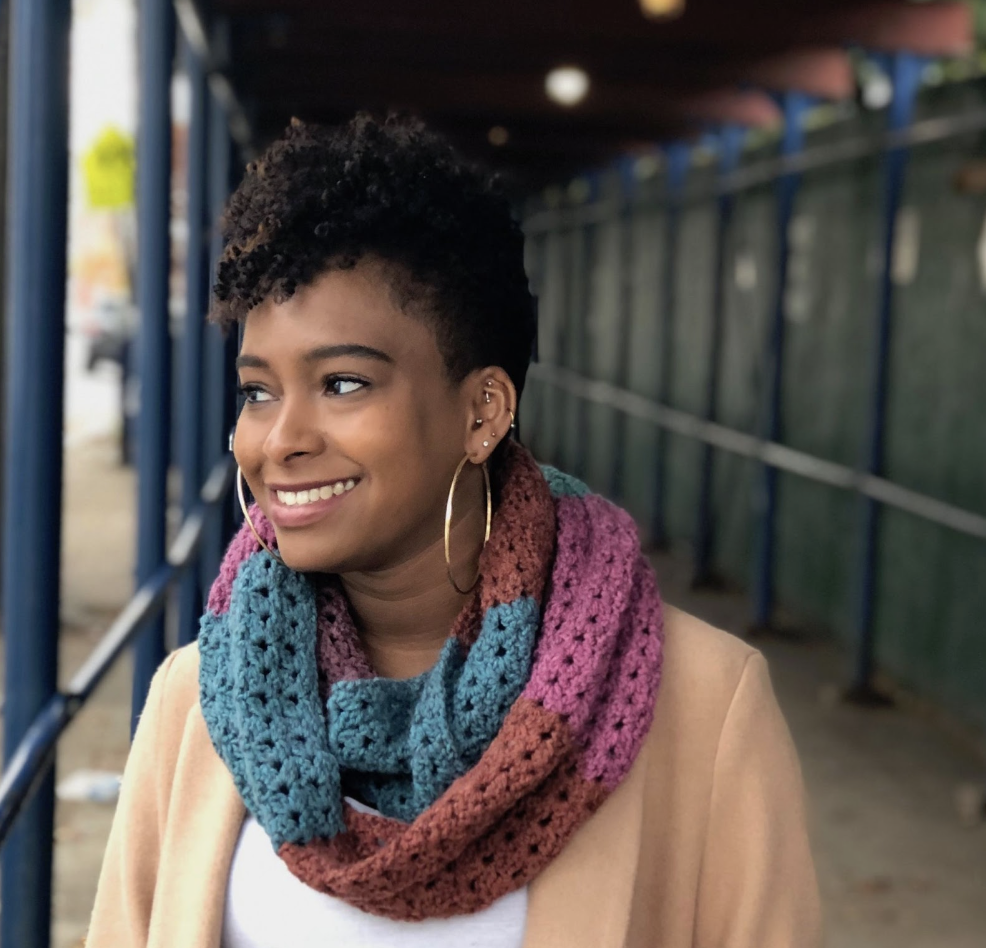 Zakiya Collier (she/they) is a Brooklyn-based Black, queer archivist and memory worker. She is currently the Community Manager for the Documenting the Now project with Shift Collective. Her work and research explore the role of cooperative thought and improvisation in the sustainability of cultural memory, particularly in marginalized communities and cultural heritage institutions. Some of her previous work includes serving as the Digital Archivist for the Schomburg Center for Research in Black Culture, the Project Archivist at Weeksville Heritage Center, and a collaborator on the Archiving the Black Web project. Zakiya is an affiliate of the Center for Critical Race and Digital Studies and a guest co-editor of a special issue of The Black Scholar on Black Archival Practice. She holds a BA in Anthropology from the University of South Carolina, an MLIS from Long Island University, and a MA in Media, Culture, and Communication from New York University.