Maya-Camille Broussard, a testimony on invisible disability
Maya-Camille Broussard gives a glimpse into some of the challenges she experienced as a child and continues to experience in her daily life, and reminds us of why now, as always, Black Disabled Lives Matter and need to be uplifted when we talk about police violence.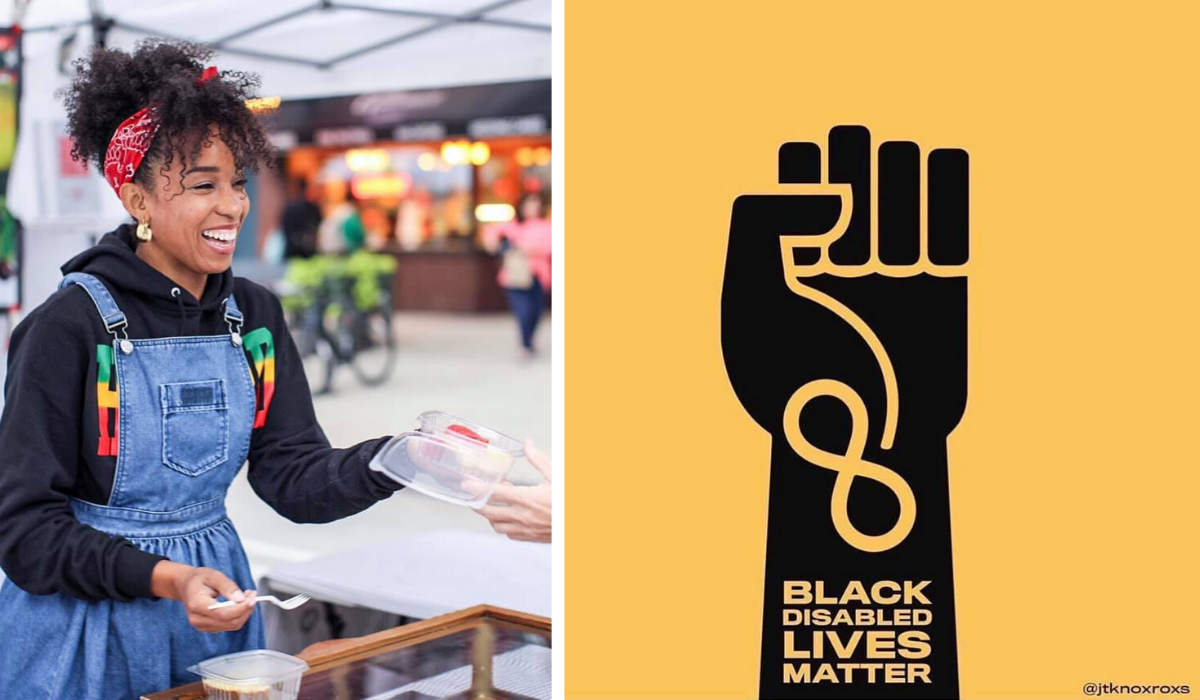 "…historically, we were seldom invited to participate in the discourse, even when we were its topic."
—Toni Morrison, The Site of Memory
In one of my all-time favorite talks by Toni Morrison, she speaks about what she calls the "interior life" of Black folks, also known as the distinctly Black experiences, thoughts, and emotions that oftentimes go unseen by the rest of the world and are usually excluded from historical narratives. She goes into depth about how this is usually an intentional omission, particularly from the narratives of those enslaved during the 18th and 19th centuries, because those stories were usually constructed or edited by white people, or intended to be read by white audiences. The concern was that if those readers really knew what Black people thought or went through, they might not be able to handle it. As a result, the interior thoughts and more monstrous accounts of that period were glossed over or given a "veil," a covering that Ms. Morrison worked to remove through her novels. She explains that, "the absence of the interior life, the deliberate excising of it from the records that the slaves themselves told, is precisely the problem in the discourse that proceeded without us."
Today, as we settle into a swelling movement that is annotated by relentless public access to people's internal thoughts and a growing level of fragility in response to grisly elements of Black Life revealed, there are still experiences and personal accounts from those at the center of the fight for Black liberation that struggle to be seen.
Brayla Stone, Dominique Fells, Riah Milton, Breonna Taylor, Tony McDade, Nina Pop, Oluwatoyin Salau, and the list goes on.
Testimony is an earnest attempt to address this by offering and archiving a series of essays, interviews, and first-person accounts of the interior lives and exterior experiences of Black trans, Black women, Black femme, and Black non-binary artists.
The following is the testimony of Maya-Camille Broussard, the culinary artist behind Justice of the Pies. Established in honor of her father and his love for pies and belief in personal transformation, Justice of the Pies specializes in some of the most delicious sweet and savory pies I've ever had, which can be special ordered or found at farmer's markets, stores, and pop-ups throughout and beyond Chicago.
Adapted from a Facebook post published on June 8, 2020, Broussard gives a glimpse into some of the challenges she experienced as a child and continues to experience in her daily life, and reminds us of why now, as always, Black Disabled Lives Matter and need to be uplifted when we talk about police violence. Created by artist Jennifer White Johnson, the Black Disabled Lives Matter image was made as a show of solidarity within the Black disability community, and specifically for activist Imani Barbarin.

Broussard's words are republished unedited, just as she wrote them in the original post. In her words, "I said what I said." And I'm here for it.
---
Maya-Camille Broussard, June 8, 2020:
I've worn hearing aids since I was two years old. I didn't start talking until I was four years old. A speech therapist told my mother to give up and that I was likely "deaf and dumb". I attended speech therapy for the majority of my elementary school years. I've been called "Helen Keller," "Miracle Ear," and "Bell Tone."
I received passed notes in class that simply read, "I am writing this on paper because you probably can't hear me." That's it. That was suppose to be the joke.
One of my favorite social studies teachers suggested that I wear my hair down to cover my hearing aids in order to pacify my classmates who teased me. I wasn't going to change my hair just to stop people from talking about me. I preferred ponytails anyway.
Kids can be mean. Adults can be meaner.
While at the Daley Plaza Farmers Market or at any festival or fair, people would speak to me and ask me questions, and sometimes I didn't hear them. They didn't know that I had to actually see their faces in order to know that they were talking to me. While I worked with my head down, I likely confused their voices for ambient sounds. My assistant at the time, Briana, would hear them say "B*tch!" or "What the f*%k is her problem?" as they walked away and she'd defensively yell at them "She can't hear you!"
I'd tell her that it was cool and to let it go. There is nothing we can do about that. I am proud to be a member of the Deaf and Hard of Hearing community. I am proud to be a member of the PWD (Person with Disability) community. I will not apologize for not responding to someone. I understand that these things sometimes happen. It can often make verbally interacting with people stressful. Still, it does not bother me anymore.
But do you know what bothers me?
It bothers me that 30-50% of Black people that have been shot to death by police officers were disabled or mentally ill individuals. There needs to be a lesser urge to control or over-police and a greater desire to show compassion and patience. Just as I'm not always able to explain to a customer at a farmers market that I am hearing-impaired, some people are not always able to convey their disabilities to law enforcement when being approached or apprehended.
Many people have invisible disabilities and therefore it's important to express that #BlackDisabledLivesMatter.
Click on #SignTheirNames to learn about individuals who lived with disabilities and who endured brutality and died at the hands of the police.
Learn more about why Black Disabled Lives Matter by visiting @itswalela's page.
If you are able, PLEASE DONATE to the National Alliance of Multicultural Disabled Advocates (NAMD).
Thanks to my Big Sister and personal hero Claudia Gordon, the first Black Deaf female attorney in the United States, for also raising awareness and advocating for persons living with disabilities. I love you.
---
Featured Image: Photo of Maya-Camille Broussard, courtesy of the artist. In the photo, Broussard stands, facing someone outside of the image frame, smiling and handing them a container with one of her pies. She's wearing a red scarf and a black, red, yellow, and green Howard University hoodie, with a denim apron. This photo is next to the Black Disabled Lives Matter image created by Jennifer White Johnson, a black graphic of a fist with the words "Black Disabled Lives Matter" written on the wrist, set against a yellow-orange backdrop.

---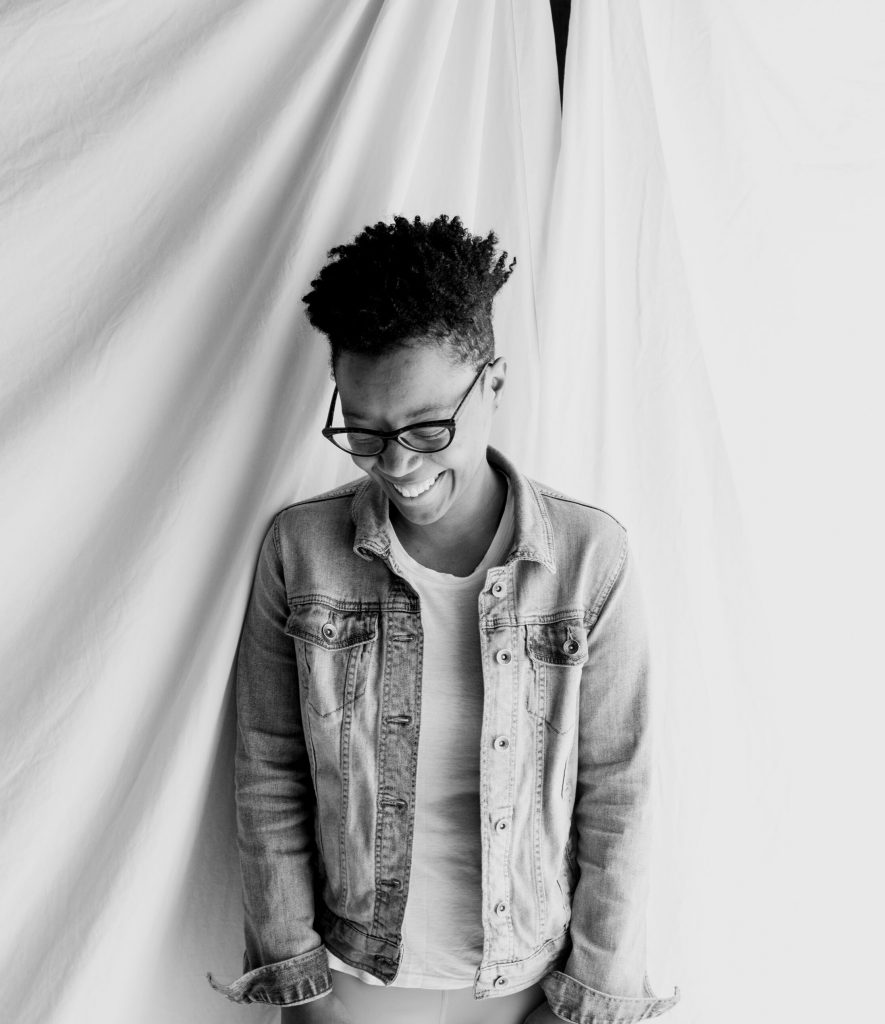 Tempestt Hazel is a curator, writer, artist advocate, and co-founder of Sixty Inches From Center. Find more of her work at tempestthazel.com. Photo by Brian Guido.