Intimate Justice: Hyegyeong Choi
"Intimate Justice" looks at the intersection of art and sex and how these actions intertwine to serve as a form of resistance, activism, and dialogue in the Chicago community. For…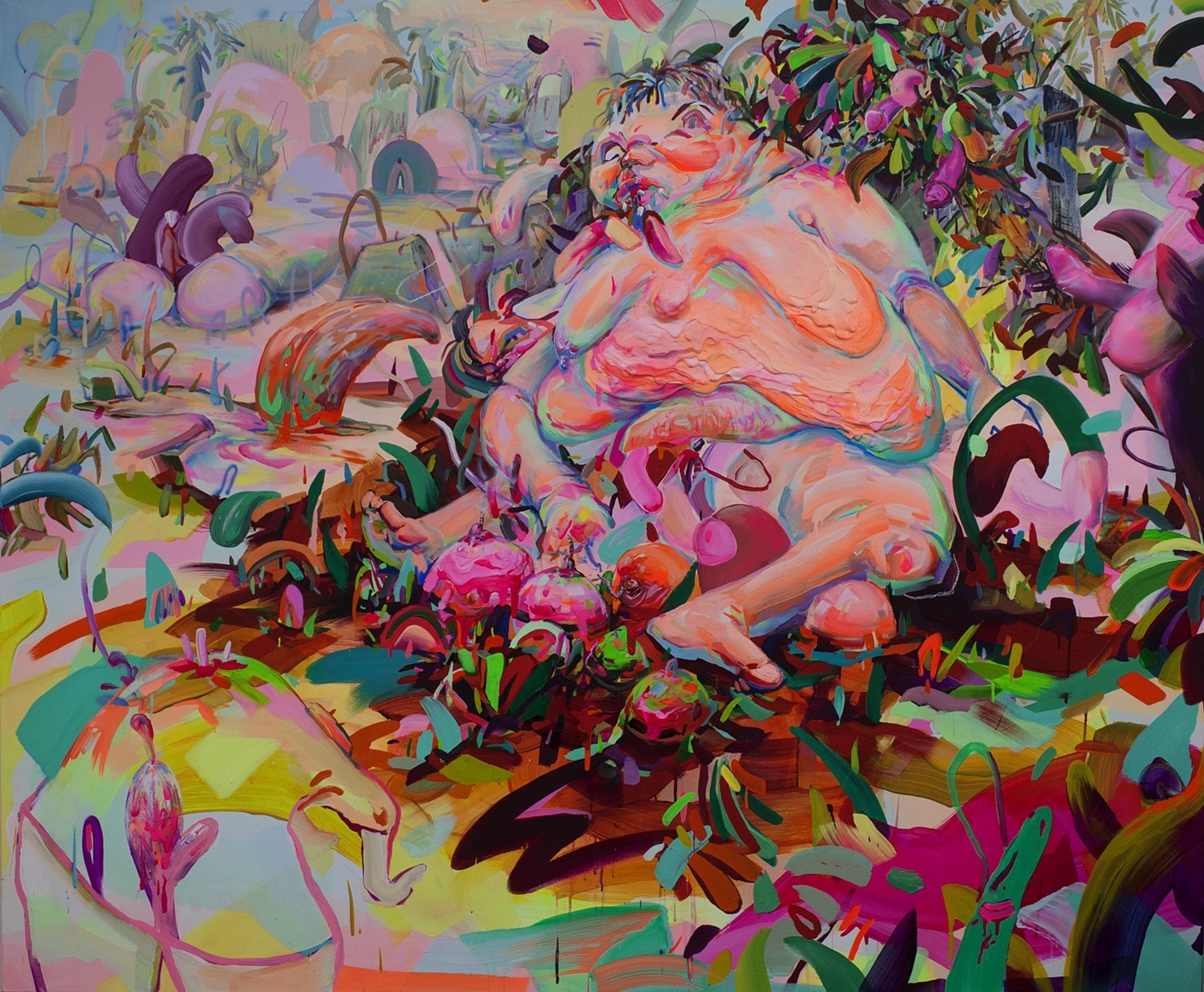 "Intimate Justice" looks at the intersection of art and sex and how these actions intertwine to serve as a form of resistance, activism, and dialogue in the Chicago community. For this installment, we talked to Hyegyeong Choi in the summer over the phone about friends with benefits, violence in sex, and to formality in painting. 
This interview has been edited for length and clarity. 
S. Nicole Lane: You're new to New York, but can you maybe talk about the city and the community there and if it differs any way from what you experienced?
Hyegyeong Choi: Sure. I had such a strong community in Chicago from grad school at SAIC in Chicago. It was like a family environment. I know or see a lot of people whenever I go to openings. When I moved to New York, I only knew a few people here. My best friend, Seth Stolbun, who is also my collector said "It's the same thing. You will know everyone since it's a small world like you had in Chicago." I had a private residency program at The Stolbun Collection, and I had a solo show in the apartment [called "Invasion of Privacy"] that I was living at for almost half of a year. It was all coming from love, support, and belief. Basically, I'm just so lucky to have people like Seth and Margaret Carrigan who wrote the amazing essay for the show. The gallerists from South of Tracks Project in Chicago moved to New York by the time I moved here. He co-curated a group show with Kristen Smoragiewicz in Bushwick and they wanted to include my work. Through that show, I got to meet lots of artists. It is different living here for sure because I don't run into my friends all the time like I did in Chicago. But it's also fun to meet new people and make friends!
SNL : I first saw one of your paintings at Heaven Gallery. It was a figure that was taking a photo with a smartphone. I love it. I was like, "Who is this? I need to interview this person!"
HC : Haha thank you so much! It was really fun to make this painting because this guy was the most american-american I have ever met, but also the person in that image is friends with benefits. But I only say that to my close friends because I had another friend with benefits at that time [laughter]. I would only see this guy when I visited Chicago. So I was using the idea for this painting because he used that picture for his dating profile on Bumble. I thought it was ridiculous how, yes, I kinda like that he is showing off his muscles [laughter]. He's like the whitest person I've ever met and he buys guns. He's a Trump supporter so I don't see him anymore.
HC: I would never be in a relationship with him, but I appreciate who he is and what we've been sharing together because he was like, "I'm so proud of what you do, I always show your paintings to people. You're like one of the most talented person I know." He would give me a lot of compliments. He also has the same attitude that I have about painting and how I make paintings. I decided to make that painting inspired by him. And I know what I do every night, I masturbate to a lot of different guys pictures. It's a secret activity. So I wanted to take a picture of this action and then paint it. It's like laughing at myself for doing it but also revealing what some girls doing the same thing as guys who jerk off to magazines or pornos.
SNL : So obviously sex and sexuality is a really huge theme in your work.
HC : Yes it is. I talk about body image, gluttony, sexuality, gender, and identity in my work. I have wide variety of paintings in different narratives in terms of how many jokes I put in the painting. That one [discussing before] is funnier. The funny side. Some other paintings that I have talk about emotional, painful moments that I go through. Most things I talk about in my paintings are about sexual harassment. I like to talk about how much control each character has and how they bring the conversation through the painting. So before I was very focused on much more personal stuff. Now I've extended it to general ideas. I aim to share these emotions such as anxiety and overwhelmingness. I like to imply some images that can be interpreted in different perspectives from my viewers.
For example, there is a blue painting that I made for my solo show in New York. That painting has this weird head and there is a mouth with teeth. One of the boobs is bigger and upside down. It's going towards the mouth. Right. Some people thought about breastfeeding or just sexual activities. But it's about the torture that I get from men. The teeth are to bite as if saying "no." Women figures are mostly oversized and more violent in order to talk about power dynamics as well as how I feel about my body. A guy will push the boob back to my mouth when I don't want it. It's forceful. It's only about something that they want. There are a lot of specific things that I put into my paintings but executed in a way that can be read in viewer's own perspective as well.
SNL : That's interesting because in comparison, your colors are often playful, implying sexual gratification instead of violence. Can we talk about your choice of color? It's very vivid.
HC : When you see the colors it looks very celebratory, almost too vibrant, like something is wrong. It's an intoxicating feeling. Yes, you want to eat candy (the colors are like candy) but it's not good for you. I like to de-harmonize things. It's like when you walk into a club, it's super overwhelming at first. But, after a while, you start to feel like you're alone, it's so loud, and you actually start seeing things. That's what I want my colors to do. When viewers spend more time with the paintings, they see something more specific and deeper in the context. It's also very intuitive, too. I deal with conflict and complexity throughout the colors for example, I put down darker color to push the space back but the surface is glossy to make it seem like it's coming forward. It looks odd and it's about absurdity in a formal sense like things don't make sense.
 FEATURED IMAGE: An abstract pink figure is seated in a neon-colored forrest of bulbous and phallic shapes that are painted in various neon colors. Courtesy of the artist.

---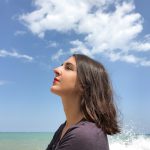 S. Nicole Lane is a visual artist and writer based in the South Side. Her work can be found on Playboy, Broadly, Rewire, i-D and other corners of the internet, where she discusses sexual health, wellness, and the arts. She is also the Office Manager for the Chicago Reader. Follow her on Twitter.
Photo by Jordan Levitt.