Imani Amos – 50 Shots
A short documentary on artist Imani Amos and her recent photo essay.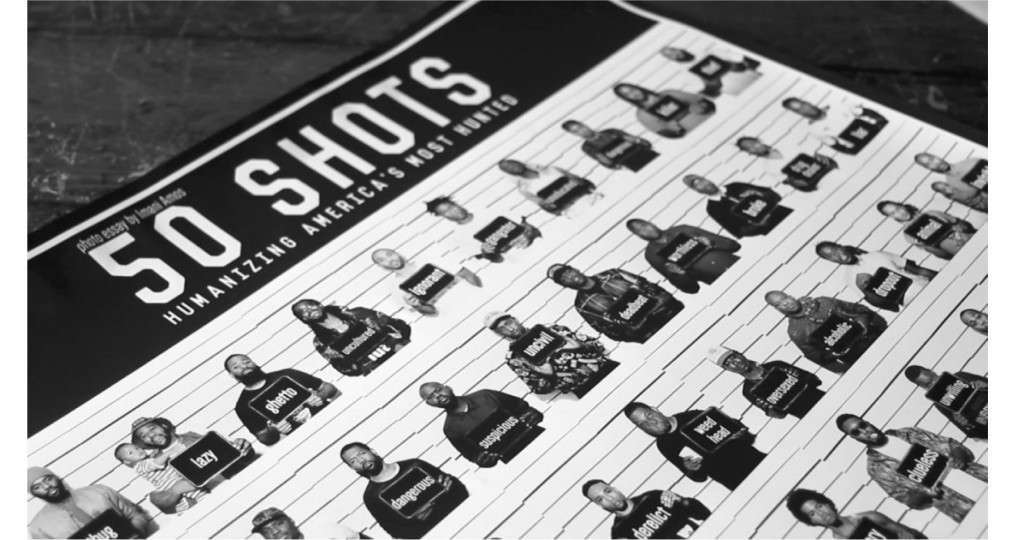 50 Shots follows Chicago artist Imani Amos and her recent photo essay "50 Shots – Humanizing America's Most Hunted". Amos' photo essay is comprised of straightforward, black and white portraits of 50 black men from Chicago. The portraits are composed as mugshots with a backdrop of parallel lines marking the height of each individual, each subject holding a handwritten sign describing their particular achievements and personal identifiers – described in the artist's statement as "the characteristics that make them who they are". Recurring phrases on the handwritten signs include "father", "artist", and "entrepreneur".
In this short artist profile On The Real Film explores the questions Amos' work reflects. What is the value of a human being? How do individuals define their own self worth and value? What value does society place on black men?  In her statement Amos asks in eloquent simplicity, "What would our community lose if these 50 black men were imprisoned?"
On The Real Film follows Amos as she expands the project to include photographing black men in other cities. The profile starts in Chicago and lands in St. Louis, which has become a crossroads of sorts for racial tension in America following recent events in Ferguson, MO.
50 Shots examines the value of the artist's work itself as a vehicle for discussing and translating the many nuances of the painful subject of systemic racism in America. We hope to expand appreciation for the value of young artists such as Amos confronting difficult social topics through their art practice.
---
On The Real Film is a Chicago based production company that loves storytelling and keeps it real. Founded in 2011 by partners Erin Babbin and Michael Sullivan, On The Real Film produces documentaries, fictional films, music videos, and artist portraits.