Heaven Gallery: Relic, Ritual, and Remedy
Wading through the sea of people in Wicker Park—masks-off—wasn't the most relaxing Sunday. Patio seating, pop music blaring, horns honking, and shops bustling all appeared to be so much louder…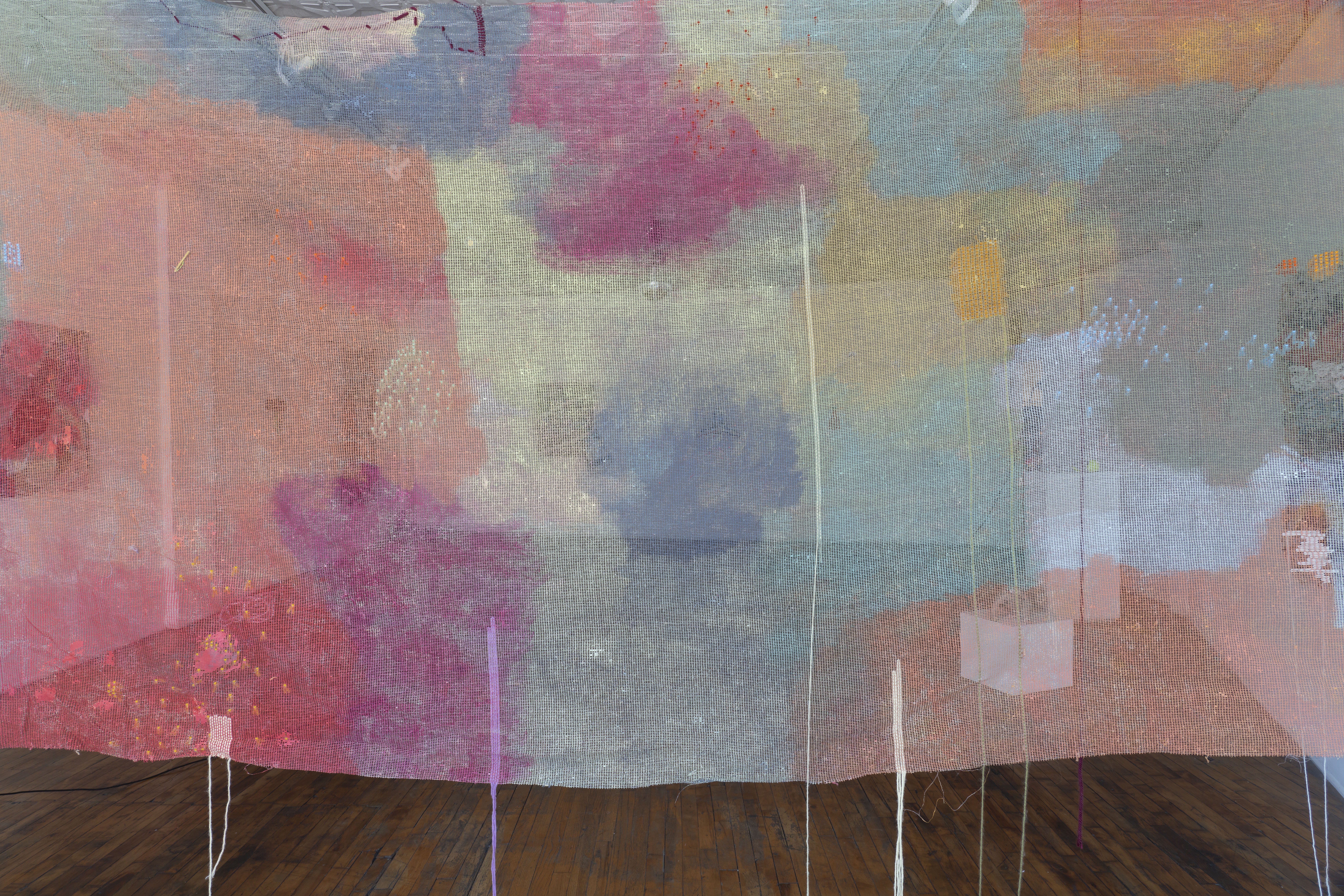 Wading through the sea of people in Wicker Park—masks-off—wasn't the most relaxing Sunday. Patio seating, pop music blaring, horns honking, and shops bustling all appeared to be so much louder since the last time I was in the neighborhood (prior to the pandemic). Ah, but then, there it is—Heaven.
Heaven Gallery, that is.
The gallery space and its current show, "Relic, Ritual, and Remedy," is a sanctuary amongst the bustle of the streets below. Objects and archives are exhibited alongside textiles in the exhibition as artists explore history, ephemera, every-day objects, and texture.
This group show, curated by Lauren Iacoponi, features 11 artists, including Allen Moore, Rebecca Griffith, Judith Brotman, Naomi Elson, Nick Van Zanten, Anne Yafi, Elyse Sawka, José Santiago Pérez, Betsy Odom, Millicent Kennedy, and Ryan Burn, who work significantly with craft materials: weaving, quilting, sculpture, and every-day objects.
Rebecca Griffith's bold black VHS tape quilts blend memories from her childhood when her mother ran a video store. When Griffith was six years old, her mother was diagnosed with multiple sclerosis—the video store reminds Griffith of when her mom lived without the disease. Her process involves information, nostalgia, and childhood. The contrast of the black tape in Griffith's works against the gallery wall creates bold, geometric lines. Films like "Basic Instinct," and "Clueless" are utilized in the VHS tape quilts. Griffith says, "I use the VHS tape to make quilts as an item of comfort. Recalling movies I remember watching with my mom or being in the store, I rearrange the sequence of the movie by cutting and taping it back together." The traditional craft is reimagined with magnetic and clear adhesive tape, which establishes a new narrative about her mother. Clear tape, Griffith explains, is "traditionally used to fix broken VHS cassettes." The delicate material requires patience, care, and protection, symbolizing the care that she gave to her mother from childhood to adulthood.
Material and process are a vital aspect to the exhibition, as they represent much larger themes and motifs for each individual artist. I'm also interested in the texture in the show—especially the works of Griffith's, which are intricate and detailed. The way each work responds to one another and plays off of pattern and tangibility connects each piece to one another.
Alongside Griffith's works are the embroideries of Millicent Kennedy, which utilize linen and found objects like shards of a cup and objects from a junk drawer. The monochrome works bring another domestic craft to the forefront, as Kennedy's embroidery pieces hang like skin with bones underneath (quite literally). In the piece, Bone Napkin 1, dog and bird bones are sewn underneath napkin linen. And in Junk Draw, items like headphones, a small tape measure, and a spoon are encapsulated under the fabric. Like a time capsule, these items are forever relics in Kennedy's work. The artist describes this piece as both "still life and a portrait."
Kennedy tells me that she grew up interested in how things were made. By connecting history—both personal and shared—of material, she found herself studying fiber and installation.
In the ongoing series, Fossils, Kennedy says, "The action of shrouding an object obscures it, isolates it, but also makes it a relic." The art of embedding these objects—bones and headphones—"makes the napkin useless," says Kennedy. The artist is working on a larger body of work involving a table runner in response to COVID. The piece will serve as a reminder of the dinner parties to come, as well as the distressing time we are currently living in.
Many of the works in the exhibition exude color—like Naomi Elson's large installation of carpet backing and yarn. And Jose Perez Santiago's Testimonio's basket pieces that line the floor with coil, color, craft, and sheen.
Re-thinking functional traditions, these artists utilize pipe cleaners, textiles, yarn, vinyl, and foil to create a new type of narrative within the tradition of craft. By transforming everyday objects into artwork, they are assigning a new meaning to these materials and to the process.
"Relic, Ritual, and Remedy" is on view until September 13th during gallery hours, Friday and Saturday 1-6PM, Sunday 1-5PM. Masks required.
Featured Image: A close-up image of an installation titled Stretched by Naomi Elson featuring carpet backing that is painted red, blue, orange, yellow hues, and is slightly transparent. Photo by Jesse Meredith.

---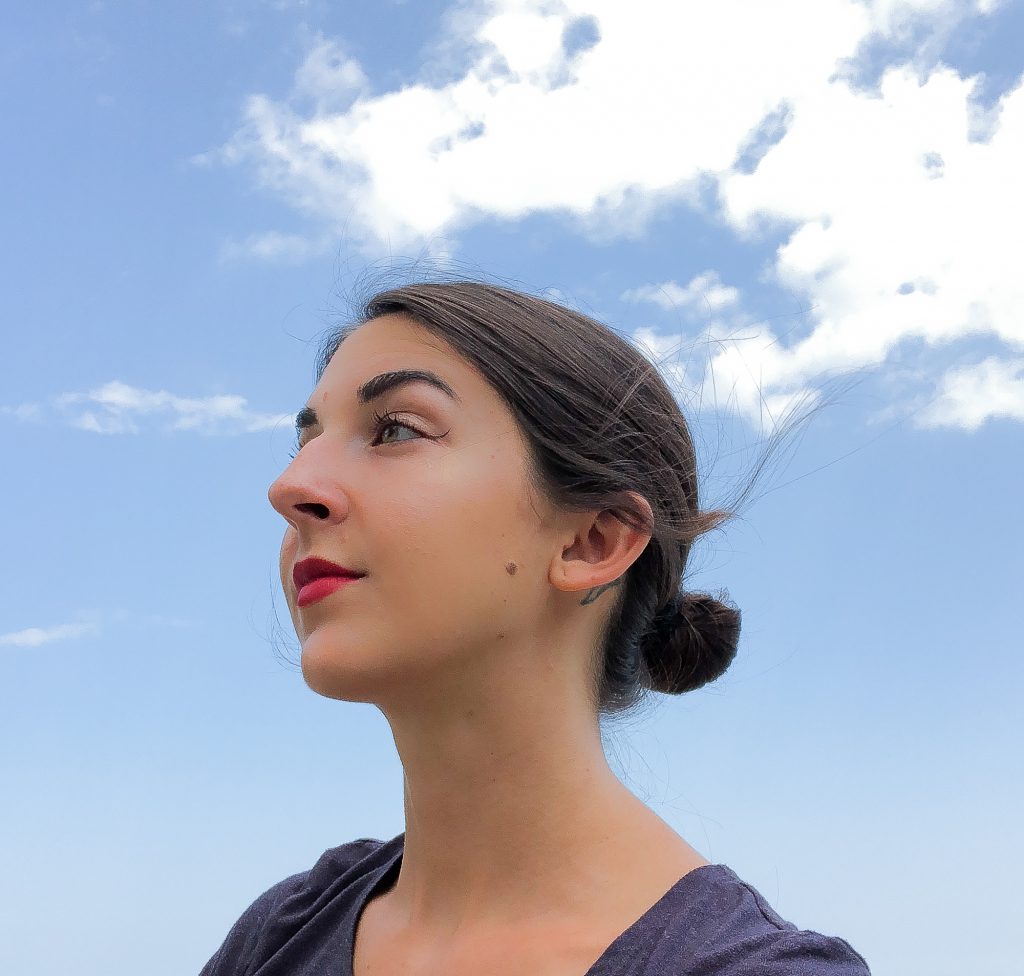 S. Nicole Lane is a visual artist and writer based on the South Side. Her work can be found on Playboy, Rewire, MedTruth, GO Magazine, and other corners of the internet, where she discusses sexual health, wellness, and the arts. She is also an editorial associate for the Chicago Reader. Follow her on Twitter. Photo by Jordan Levitt.