Chicago Home Theater Festival Profiles: Faheem Majeed And LaShana Jackson
An interview with LaShana Jackson and Faheem Majeed about making work and making a life in South Shore.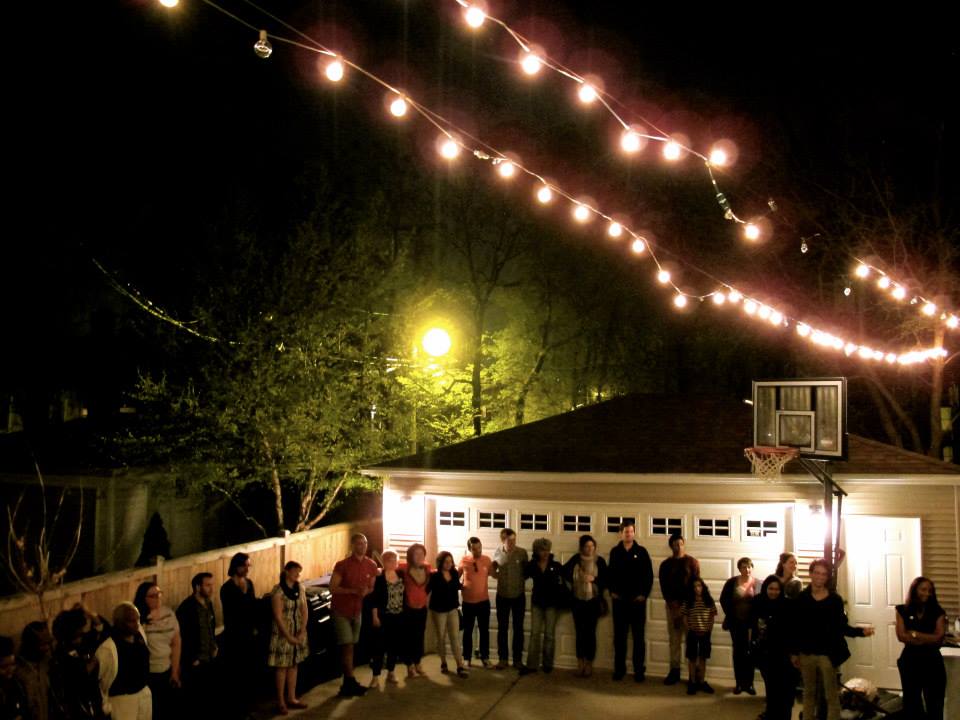 This interview is a collaboration between Sixty and Chicago Home Theater Festival, a festival that invites strangers into each other's homes to share a communal meal, experience transformative art, and build intentional community across lines of difference. CHTF centers the leadership of women and femmes, artists of color, immigrants and refugees, LGBTQ folks, and artists with disabilities whose creative practice disrupts injustice and paves cultural safe passages across our hyper-segregated city.

Join Faheem Majeed and LaShana Jackson for their festival night on May 27th in South Shore.
---
I first met Faheem as I was staring down at neatly arranged rows and columns of empty prescription yellowish pill bottles on the floor. I attended an opening reception which I later learned was an ode to his mother, who was very ill before she passed.
I had no idea what I was seeing and at that time I was just getting into/around/on the "arts scene" in the city as I contemplated a move from the North Side to the South Side.  My idea of art then was something simply stated. Abstract artist, performing artist, dance, theater, film—these were artists to me.  People who put empty bottles on the floor when I was afraid to get too close and  knock them down like dominoes seemed like a strange use of space to me.  
Fast forward to his exhibition during the inaugural Arts Incubator residency where I witnessed a dilapidated development sign leaned up against a wall in an exhibit without labels or artist statements.  Again I said "what a strange use of space."  But this time I said it out loud and directly to him which led to a wide ranging conversation about space–land, buildings, neighborhoods, community—and why an artist would highlight and amplify that which is abandoned.  I recently had the chance to talk with him (and a bit with his wife) about his love of leveraging spaces and living in South Shore.
Sheila D. Lewis: Tell me about yourself—your art disciplines, where you reside, and where you practice your art.
Faheem Majeed: I am an Artist and the founder of the Floating Museum. I am "Southern Hospitality with some Minnesota Nice!"
[laughing] Actually, what I do is vague. Artists wear a lot of different hats and creating art is just a starting point to what I do. I live in and lead my art practice from South Shore. I actually was born in South Shore, ironically four blocks away from where I live now with my wife and three children. At the age of one, I moved to the South with my parents, then to Minnesota as a teenager after they divorced before attending Howard University to study sculpture in college.
SDL: How has your art practice evolved over the years?
FM: I was trained as a metal sculptor and I was a welder. I wanted to be Richard Hunt. As a black male metal sculptor it's only a matter of time before you have a relationship with Richard Hunt.  I was one of two sculpture majors in the entire university.  I wanted to make really big monuments.  Richard allowed me to work in his space—sweeping floors, grinding metal, just doing miscellaneous work when I first moved here. Because I really didn't have any networks or my own space(s) to work in.
I eventually landed at The South Side Community Arts Center around 2003 using emaciated scraps welded together to make figures reminiscent of people I came in contact with to capture form and to tell a story through gestures.
Five to seven years later I was named Curator and Executive Director but I was not trained that way! I learned on-the-job out of necessity. It was hard but people saw my potential and my ability to create networks. I eventually attended graduate school at UIC because in the beginning I needed everything. I needed writing. I needed solo exhibitions. I needed grants, just everything.  Then I realized that all artists need this.  I learned from institutions to be a really a good broker who creates webs of engagement. I learned how to create space for institutions in new environments and I learned that I could help artists grow because I now have the tools and the access. So my practice evolved from Sculptor to Curator to Arts Administrator to Nonprofit Executive Director to….Artist.
SDL: What made you decide to practice and reside in South Shore?
FM: Well, my wife got a job after college in Illinois, so we moved!  We lived in Arlington Heights at first (the 'burbs) then decided to come to the city and lived in Humboldt Park for awhile.
LaShana Jackson: We stumbled on South Shore.
FM: A  lot of my time was spent in Bronzeville and—
LJ: We were looking for a condo we could afford that had enough room for our newly adopted son.
FM: Initially we bought a house on the same street where Theaster Gates's Dorchester Housing Collective is now located.  Eventually, we needed something bigger as our family expanded so we moved closer to the lake and remained in South Shore. We love our home.
LJ: It was a quick car, train, or bus ride to downtown, easy access to  the park and a quick jaunt to the lake.
SDL: Tell me about a time when you felt at home in your neighborhood.
LJ: The first time we truly knew we were home was after we bought our house and started the demolition work on the inside. We were so excited to have a house that before we could actually inhabit the home, we bought rocking chairs and put them on our front porch.  We didn't even have porch rails because the porch was also under demolition. Our neighbors saw us sitting in those chairs with our kids playing in what was basically a dirt patch front yard and they would come to "visit" with us. They would bring us a little brown liquor.  Invite us to dinner. Let us use their bathroom (that was an important one!) The neighbors are really what made us feel at home.
SDL: What's changed about the neighborhood? What's stayed the same?
LJ: We have seen the community/neighborhood ebb and flow with the economy. We decided to stay in South Shore as our family grew so we purchased a house and renovated it. When we first bought the house, you could see the neighbors on our block and the surrounding blocks cared for their homes. We were all invested in the neighborhood.
As the recession hit, many African Americans were more negatively impacted as evidenced in the city's predominantly black neighborhoods. Boards went up, grass went uncut, and houses were vacated. We also saw the small amount of retail on the main thoroughfares go out of business. South Shore lost shoe stores, Walgreens, Staples, banks, grocery stores, and more. We also believe South Shore is the only neighborhood that had a Dominick's grocery store close with nothing to replace it. South Shore is now in an up cycle where you are starting to see the boards on vacant buildings come down and people are moving back in. It's encouraging.
The one thing that never changed is the support and commitment of our neighbors. They are why we stay. We spend time together, celebrate together, and in general just look out for each other.
SDL: What do you think people assume about South Shore?
LJ: Violence and a lack of diversity.
FM: The media often talks about the South Side like it's 5 blocks. But the South Side is like Detroit! It's huge! What do you mean South Side? You'll hear on the news "five shot on the South Side and a rapist is running through Lincoln Park."  Lincoln Park is a neighborhood. But we don't receive acknowledgement for our neighborhoods, even when it's bad news.
I don't get defensive and I'm not shocked at the perceptions and expectations. Saying where you live can actually be a political statement in Chicago.  If you're white and on the South Side or if you're black and on the North Side people think you're running away from "your people." I didn't understand what that meant when we lived in Humboldt Park.  Hearing people's biases based on race reminds me that redlining is still very intrinsic within the culture. Even though redlining is not actively practiced anymore, those things are still are very intrinsic.
SDL: How do you feel when people ask you where you're from?
LJ: Proud.
FM: Especially now since we get these calls of concern about safety. My grandmother who lives in Minnesota, asks is it safe over there? "If I come to visit will I be alright?"
Well, it's like anything, if you only highlight the negative aspects of any space, EVERYTHING looks bad.  Good news doesn't sell papers or advertising space. Bad news does, because it's more intriguing.
When you look at the numbers it really hasn't changed that much in the last 50 years. I don't get defensive per se.  My point is to challenge perceptions.
I just returned from New York and realized that I hadn't actually ever been to New York but I knew it through television and movies.  But that really isn't the same thing until you experience it, right? That's why we participate in the Chicago Home Theater Festival every year.  It's important because it gives you an intimate look at a neighborhood and space through the eyes of those who live here.  I remember one of the performer's last year who came to South Shore for the first time and said OH! it's really nice here.
SDL: Name a person or place that is quintessential to the South Shore community.
LJ: The South Shore Cultural Center.  We think when people see it they realize that South Shore has both cultural and natural assets that are little hidden gems.
FM: South Shore is a space on the rise.  
Also, South Shore Works is a coalition that is an umbrella for organizations and agencies that were previously working in silos. It's a commitment and movement to come together in a united way about what we create in our community.  There's a rich wealth of cultural producers who live in South Shore and produce around the city.  We're in the process of mapping what already exists so we can pull people into a space that is organized, especially as developers enter the neighborhood ahead of the Obama library.  We are building the groundwork so the residents are represented and have a say in creating the neighborhood they want.  I was just sitting with Dr. Carol L. Adams and learning about how it was a thriving space in the '60s and '70s and how it may not be now,  but will be.
SDL: What impact do you think the Presidential Library will have on the neighborhood, if any?
FM: A lot! We are four blocks away from the lake. We have two golf courses within walking distance. We have a beautiful cultural center. We have great have transportation to downtown. We really like where we are, although it would be really nice to have a grocery store and more local businesses.  
This is all coming at some point because the library will be about five minutes from here.  We'll really need to leverage the library space to combat the issues we're currently having in the neighborhood. It will be good to have Michelle and Barack back home. There's something special to having a physical presence–it's important so yeah, the library will have a HUGE impact on this area.
SDL: What do you want people to know about South Shore and Chicago overall?
FM: I live here, I raise my family here. There's a way things move, and it's important to deal with the issues. We need help. We need to reach back into our communities and tap into our resources. We didn't just get to this point yesterday.
LJ: There is violence taking place in all parts of Chicago. We make it better by not building a wall or by not moving as far away as we can. People who are invested in making things better need to live here and join hands with their neighbors to support one another, to improve the schools, to protect our children, to shop locally, to engage with the alderman, to attend CAPS meetings, etc.
There are all kinds of people living in South Shore.  It is actually very diverse in every regard including race, sexual orientation, religion, nationality, etc.  We have made a point to seek diversity and invite it into our home and the Chicago Home Theater Festival is one of the ways we get to highlight this.
Featured Image: At Faheem and LaShana's home for Chicago Home Theater Festival 2014. 
---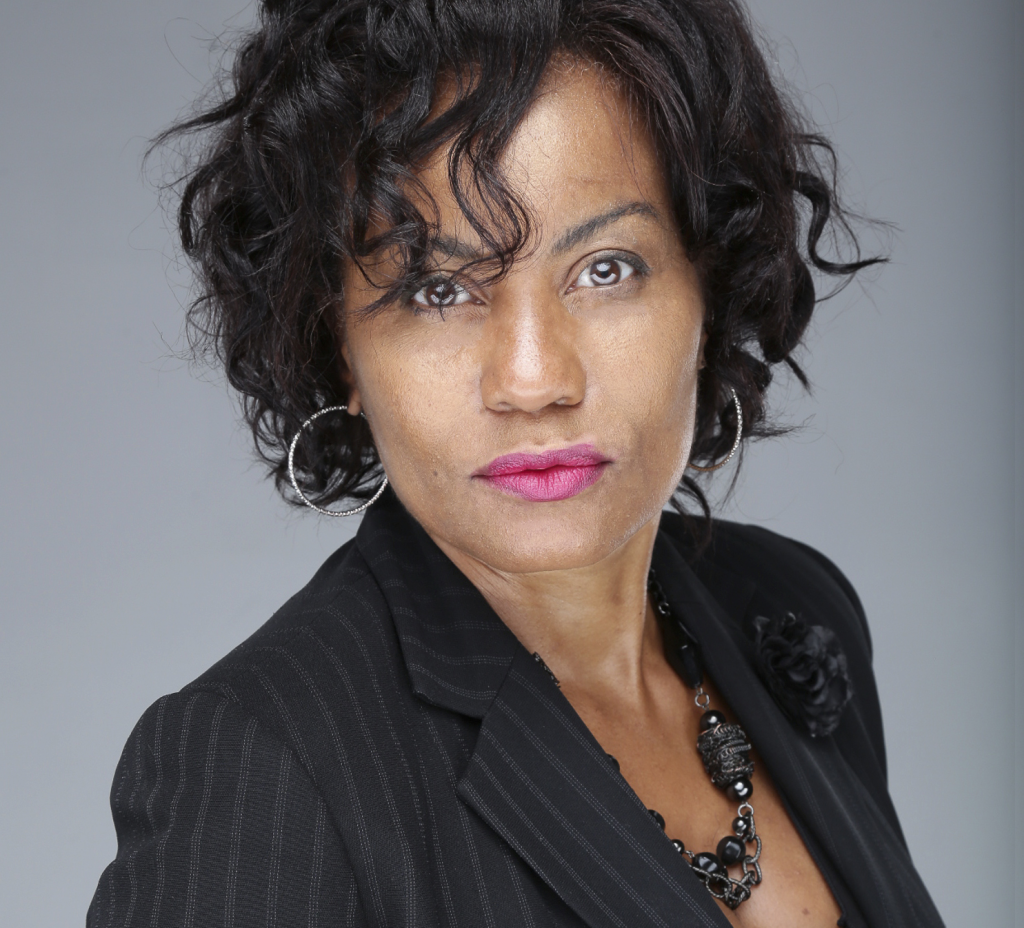 Sheila Lewis is an arts, business and multimedia producer in Chicago. She's a strategist who helps artists, creatives, entrepreneurs and global brands transform ideas into meaningful stories to drive financial success. She currently designs and delivers learning experiences to effectively reach, serve and engage niche audiences. Video is her vice: she's been an Executive Producer in over 100 experiential campaigns developing video, podcasts, webisodes and digital content for companies like Procter & Gamble, McDonald's and General Motors. A foodie that hails from New Jersey, in a former life she worked in finance and photography was her first creative love.