Dorian Sylvain: Muralist, Teaching Artist, Curator, and Community Planner
As a long term resident of South Side Chicago, Dorian Sylvain's artwork is no stranger to myself or others. I first met Dorian in 2015 at Mana Contemporary during the…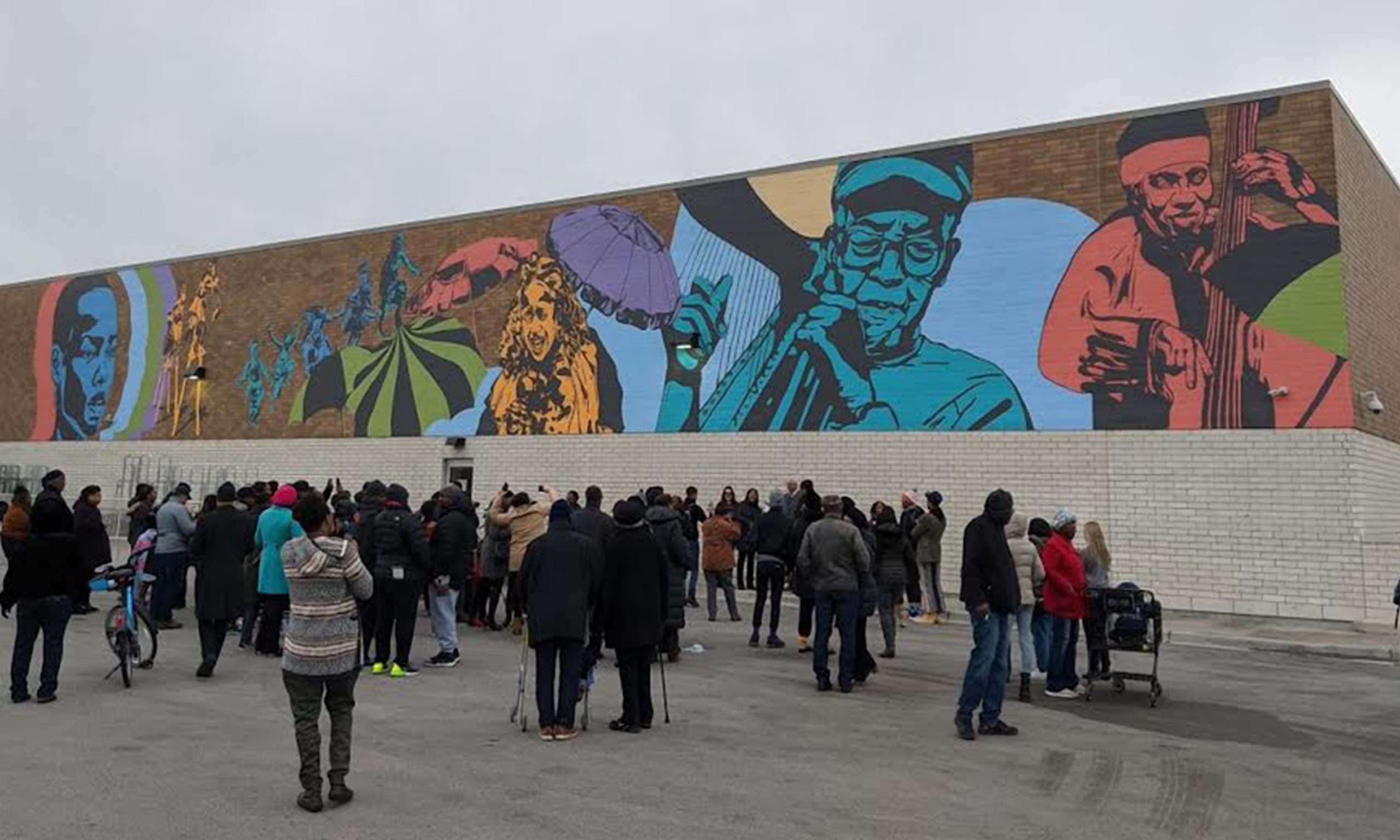 As a long term resident of South Side Chicago, Dorian Sylvain's artwork is no stranger to myself or others. I first met Dorian in 2015 at Mana Contemporary during the ChiArts visual arts senior thesis show. Five years later, I would reintroduce myself to Dorian and proceed with asking her if she needed an artist assistant. While I am still learning from Dorian, she has taught me much thus far and has even encouraged me to take on different mediums within my artwork. It is an immense pleasure to interview Dorian on her practice, career, and what's next down the line.
Alkebuluan Merriweather: Who is Dorian Sylvain today as opposed to 40 years ago?
Dorian Sylvain: Today I am a more confident artist and certainly a more experienced artist. Through the years, I evolved my practice, relationships, and have expanded on the dreams of a young artist growing up on Chicago's South Side. In my early 20's I recognized my commitment to working as a teaching artist, receiving my first grant to operate a free arts program within the South Shore Library. Forty years later, my reach as a mentor and teaching artist has stretched across the city of Chicago, as I've partnered with several arts organizations, such as the Hyde Park Art Center, Marwen, and the Court Theater. Who am I now as an artist? I think of myself fundamentally as a painter, finding my greatest joy in transforming walls, in both private and public spaces, with color, design, and imagery. My art intends to reflect, connect, and strengthen the story of Black Chicago through a socially-engaged practice that involves community in art-making. Through mural painting, I am able to mobilize young artists, building on my history as a cultural worker.
AM: How did your upbringing or environment inspire or inform your work and practice?
DS: I grew up in a household that valued teaching and community involvement. My mother, Barbara Sylvain, was my greatest inspiration, as I observed from an early age her commitment to: teaching autistic and deaf children, working as an active member of the NAACP, and a core organizer of our neighborhood Block Club. She always emphasized the importance of being a good neighbor and an active citizen. She nurtured my interest in art through years of art classes and, eventually, introduced me to the world of Black Community Theater. My introduction to X-BAG (The Experimental Black Actors Guild) and later ETA Creative Arts Foundation, changed my entire trajectory as an artist. It was in this environment under the direction of Abena Joan Brown ("the queen of the Black arts movement") [that] I found myself immersed in collaborations with musicians, writers, actors, costume, lighting, and sound designers, and the most prolific Black directors working in America. It was a dynamic, multidisciplinary, and impactful experience that shaped who I am as an artist today.
Second to that was my joining the Black Women's Artist Collective, Sapphire and Crystals. The co-founder Marva Pitchford Jolly invited me to join after graduating from the American Academy of Art. This group of artists planned and managed all aspects of creating group art exhibitions, moving with self-determination to tackle the lack of opportunities for women in the art gallery market. Bringing with me was my ability to curate and serve as the preparator for our exhibitions. Many decades later, I am still active and good friends [with] my S & C sisters.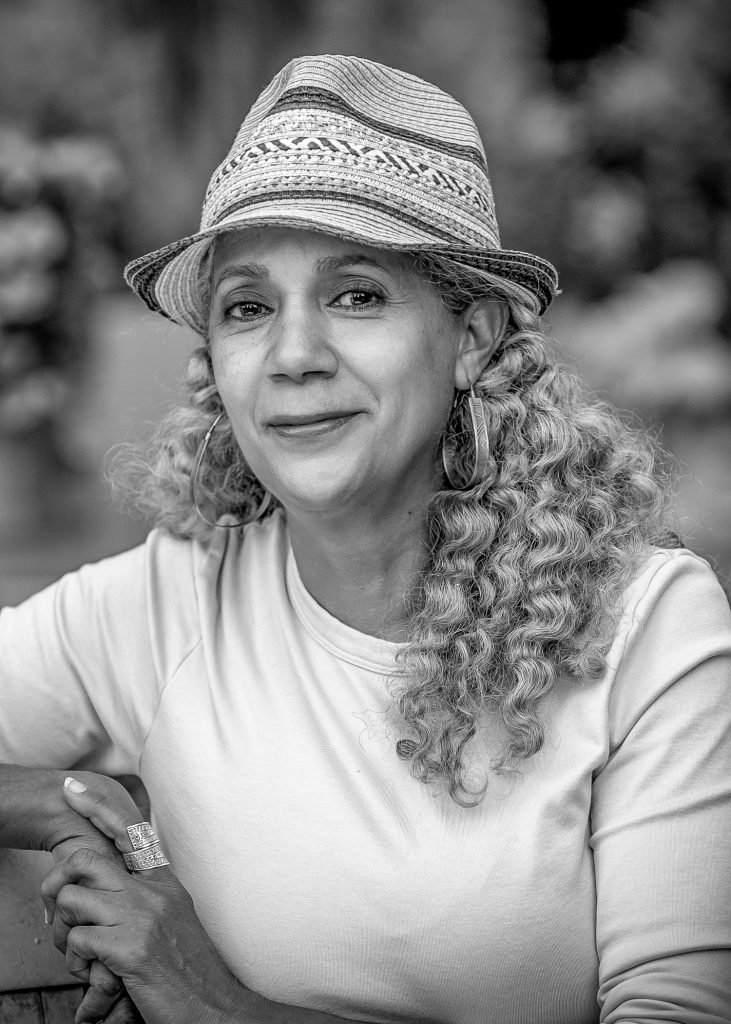 AM: Do you have any rituals before creating a piece?
DS: As a public artist, my space often becomes overwhelmed with materials from a variety of projects I may be working on, on-site or in my studio. So when it's time to work on a new project, I mentally need to clean and organize my space, preparing it with materials I will be using. This process helps me clear my head so I can open up to fresh, new ideas.
AM: As your assistant, I've noticed that you are a collector of art. Can you tell me more about how you curate the art in your home and why you choose to collect the objects and paintings you have?
DS: I would say my interest in collecting artwork starts from knowing so many prolific artists [and] having great admiration for the work they create. My history as a collector begins with the artists in my community, yet I am also drawn to certain materials and have a tendency to collect what speaks to me. [My] collecting also happens through art auctions [at places like] the South Side Community Art Center, whose annual art auction allows me to also support the institution. Within my home, art and the placement of art is about the dialogue I can have with the art, it is about creating a vibrant space and surrounding myself with objects and artists that I love!
AM: I feel like people are mostly familiar with your murals. Can you discuss further your role as a collections curator?
DS: My background or foundation as a scenic designer taught me to think about space holistically and informs the lens I use when curating. It is about creating an environment that inspires feelings. I often use theater as a metaphor for my curatorial philosophy: "The walls are the scenery and the art is the actor." My decisions are based on what is best for the art. As an example, when designing the gallery space at the DuSable Museum for the exhibition Free at First: the Audacious journey of the Association for the Advancement of Creative Musicians (2015), I knew I had to repaint the entire gallery! Color is always the first place I start, [as I ask] myself what colors represent the spirit of this story. The answer for this exhibition was to use the walls to compliment the Afro-centric flavor of the organization. Studying the films, album covers, and performance style of the individual musicians, I painted different sections of the gallery in earth tones: browns and oranges with turquoise as an accent color. Two major walls were painted as faux mud cloth with deep browns and charcoal greys [with] patterns from floor to ceiling. It is important to tell a story when curating and the walls are a big part of that dialogue.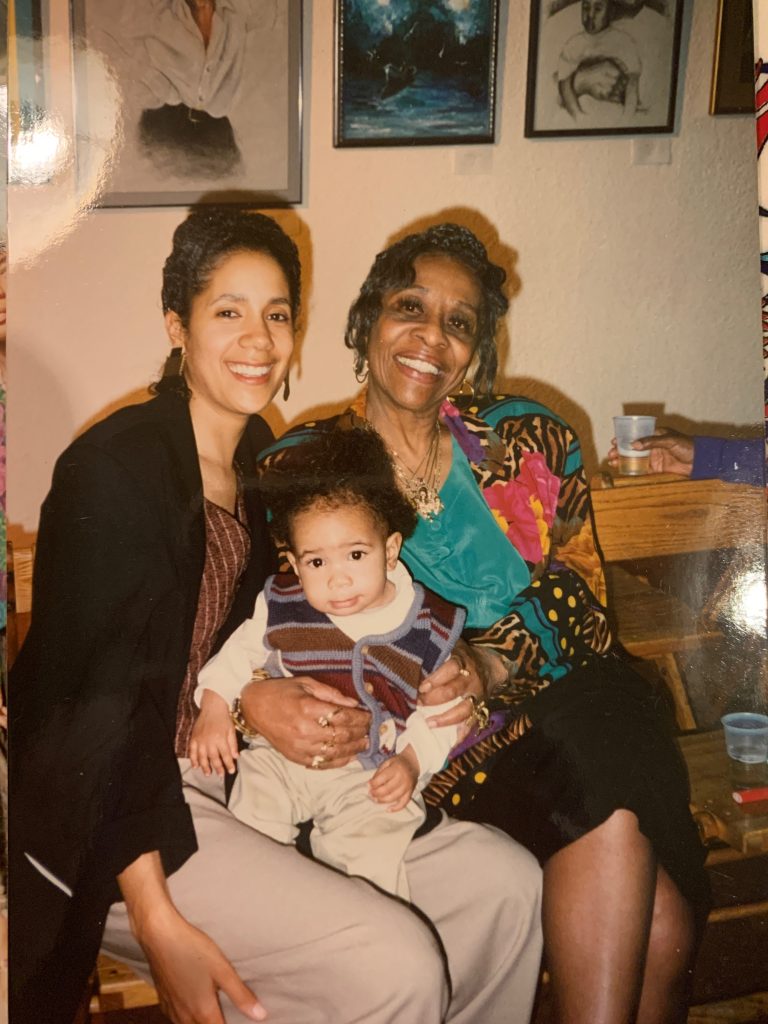 AM: What themes are you exploring right now? How has your practice changed due to the pandemic?
DS: My painting practice has only changed a little bit. Typically, my work is done on site. However, this year, I painted eight murals in my backyard studio and installed them on site once completed. My teaching practice has changed drastically. In 2019, I was teaching with five different arts organizations: Hyde Park Art Center, Marwen, Columbia College, The Court Theater, and Chicago Public Schools. Many of these classes are now virtual and I am saddened to see [that] many children of color are being lost in the void. COVID has made it even harder to access free arts education programs and art materials. I truly miss in-person teaching!
AM: Is there a medium that you haven't explored but wish to take up in the future?
DS: I want to work more within concrete. The longevity of concrete speaks to me as a painter. I am aware that over time my paintings will only hold for so long. I want to mess around with concrete–so much of our exterior environment is concrete. I want to figure out [how] to shape and mold concrete within community public arts.
AM: What is something you hope to achieve in the next five years?
DS: A long term goal of mine is to obtain an artist residency at the Studio Museum of Harlem. For decades I have been a super fan of Thelma Golden, Studio Museum of Harlem's director and curator. Her bold ideas have resonated with me, particularly when she talks about artists and museums serving as catalysts or "change agents" within a community, and how artists can help the community rethink and reimagine themselves. As an artist now in my 60's, I have been focused throughout my career on community and artists as citizens within that community. I envision a residency as an opportunity to take a deep dive into the question "how has community shaped me?"
AM: Have you ever considered creating your own archive?
DS: I would say yes. I've had several evolutions within my career: scenic designer, studio painter, teaching artist, curator, and muralist. What has held me back is the volume and variety of mediums that my work has been recorded on: 35mm slides, CD's, newspaper articles, video, and digital formats. My "story" as an artist is currently in stacks of plastic boxes waiting to be organized. Understanding its value, I have been seeking help from interns to help me sort through it. At times it can be a daunting process, mostly because I continue to add to it. Each year I seem to get busier and continue to have more amazing opportunities to create.
AM: What advice would you offer to young artists, cultural workers, and upcoming curators right now as we battle a pandemic?
DS: My advice would be [to] keep working and make sure to make connections. I always encourage artists to collectively work together in terms of offering and receiving critique from a cohort. Stay connected with what's happening within the city and don't be afraid to introduce yourself to other artists.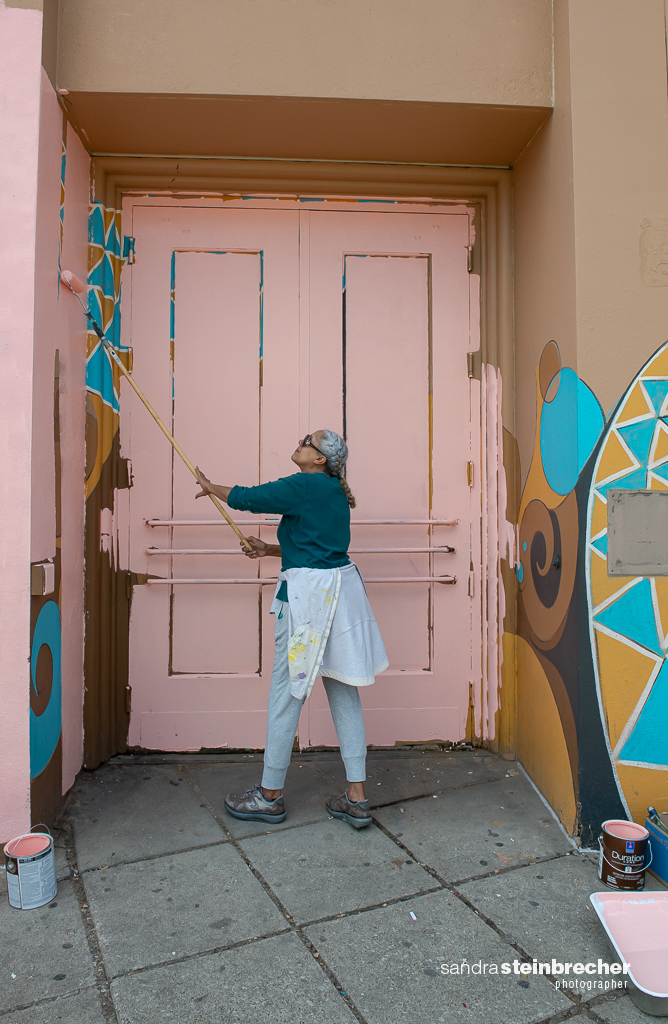 www.doriansylvain.com
https://www.instagram.com/doriansylvain/
Featured image: (Mariano's mural) Color Me South Side, 2019 by Dorian Sylvain. A crowd of people stand in front of a colorful mural depicting several people. Photo by Chris Devins.
---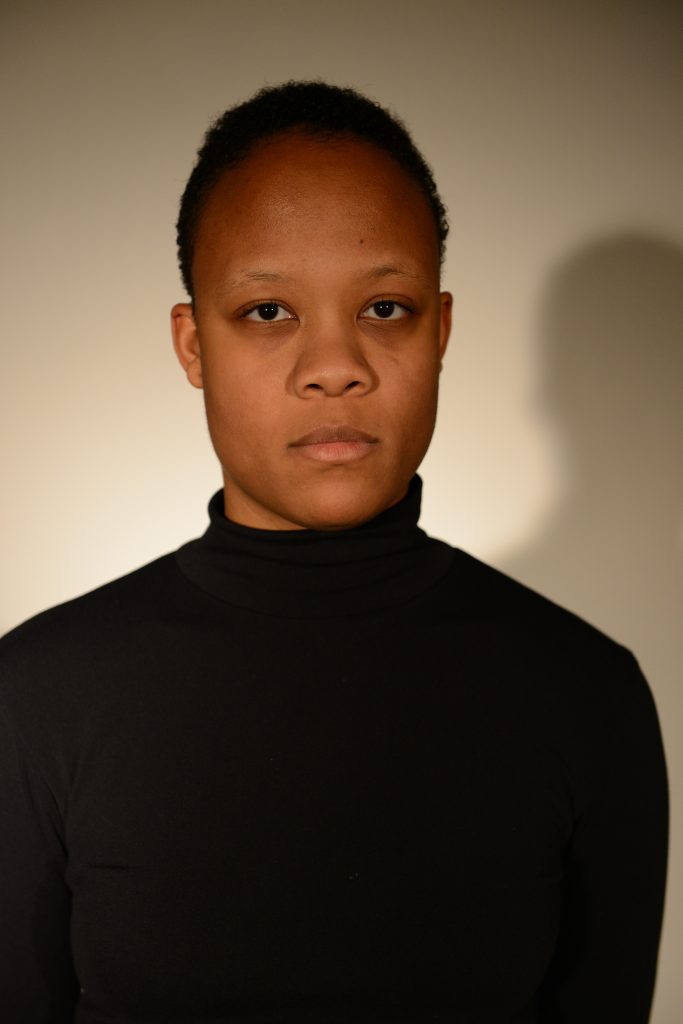 Alkebuluan Merriweather is a multidisciplinary artist who works with digital and analog photography, collage, and archival materials. She is also an independent curator, researcher, and self  published author. In May of 2019, she received her bachelor's degree in Art History from the University of Illinois at Chicago. Her area of interests are Art of the african diaspora, particularly the Harlem Renaissance, the Black Arts Movement, and Anthropofagia. Currently, she is a graduate student within the Museum and Exhibition Studies program at UIC. Alkebuluan is also the founder of Black Matriarch Archive. The Black Matriarch Archive seeks to create an ongoing record commemorating the Black matriarchs of the african diaspora.