Blue at the Edges at DEMO Project
In titling her recent showing at DEMO Project Blue at the Edges, Melissa Pokorny draws from the words of author and essayist Rebecca Solnit. In her autobiographical collection, A Field…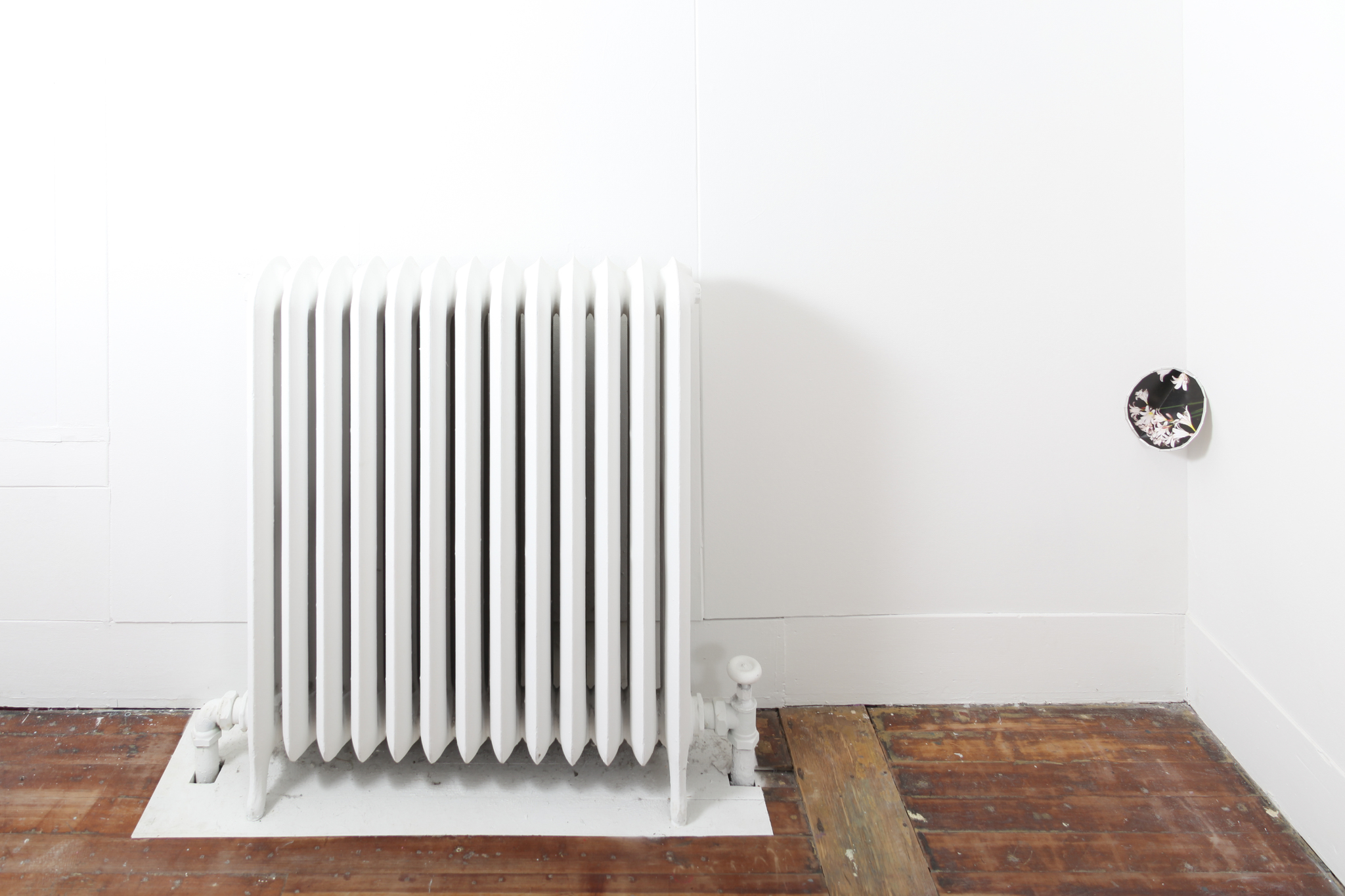 In titling her recent showing at DEMO Project Blue at the Edges, Melissa Pokorny draws from the words of author and essayist Rebecca Solnit. In her autobiographical collection, A Field Guide to Getting Lost, Solnit writes, "For many years, I have been moved by the blue at the far edge of what can be seen, that color of horizons, of remote mountain ranges, of anything far away. The color of that distance is the color of an emotion, the color of solitude and of desire, the color of there seen from here, the color of where you are not. And the color of where you can never go."
Solnit speaks of vastness as something that lies ahead and out of reach, like the promise of a tomorrow that never arrives. Even so, any wistful admiration directed towards horizons or mountain ranges tends to trigger an echo from yesterday. Despite Solnit's description of an unattainable horizon — a place "you can never go" — her experience is partly one of physical sensation, of a distance that can be measured in miles. More familiar now than scattered atmospheric light is the fluorescent blue glow of touch screens and televisions, which remove us from the horizon by degrees that are much harder to measure. Inside the walls of the gallery, Blue at the Edges acknowledges and pushes against its own borders.
At the base of the pillar that stands central in the living-room-turned-art-venue are two creased photographs of blue-toned landscapes, each mounted with masking tape and draped onto the floor. The illusory distance of the photographs is countered by the intrusion of the folded images into actual space. With the pictured mountain range tipped on its side and the recession of its peaks interrupted by creases, another sort of model landscape is formed — one seemingly designed with the hope of stepping into.
Scattered about the gallery are rounded snapshots of lilies, flattened under an overtly artificial flash. Some are slipped into the seams of the fireplace and walls like new growth sprouting from cracks in a sidewalk, while another is mounted in a corner, its edges gilded with aluminum. Whether the cutouts are caught seeping in from an outside garden, or seeking a way out of white-walled containment, they are animated with subversive intent.
The show's largest work is a humanoid structure that leans against the back wall — an epoxy and aluminum skeleton draped in photo-printed silk. Beneath the shroud of blanket-like domestic comfort, one can imagine a figure trying in vain to peer through opacity, perhaps to see in the distance the landscape whose imitation it wears. It is tempting to project oneself into the shadow of that veil. To imagine that against the flat, blank wall is a view worth reflecting on in solitude and security.
In prints and marked fabric, Pokorny draws our attention not to the landscape itself, but to the mediated experience of it — an indirect source that makes us long for the kind of longing that comes with standing before the earth's edge, rather than the edges of domesticity. Still, without moving ourselves beyond our borders, we try to bring the horizon nearer. We contain the unattainable to a palm-held battery, or invite it to hang above our mantels like taxidermied deer; and after passing by it enough times on our way around home and home screen, it is soon just as dead.
Featured Image: Blue at the Edges (installation view). Image courtesy of DEMO Project. 
---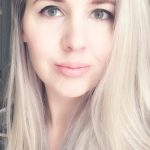 Maggie Morton is an artist, writer, and poet, who earned her BFA in Painting from Illinois State University in 2016. Morton currently lives and works in Normal, IL, where she is the Director and Editor of Sight Specific, an online platform that documents and supports contemporary art programming in the Central Illinois area.