Composition and Improv: Interview with William Pearson
This is an excerpt from Sight Specific's interview with sound artist William Pearson. Presented through Sixty Regional. In partnership with pt.fwd, a new series of contemporary music and sonic arts performances featuring…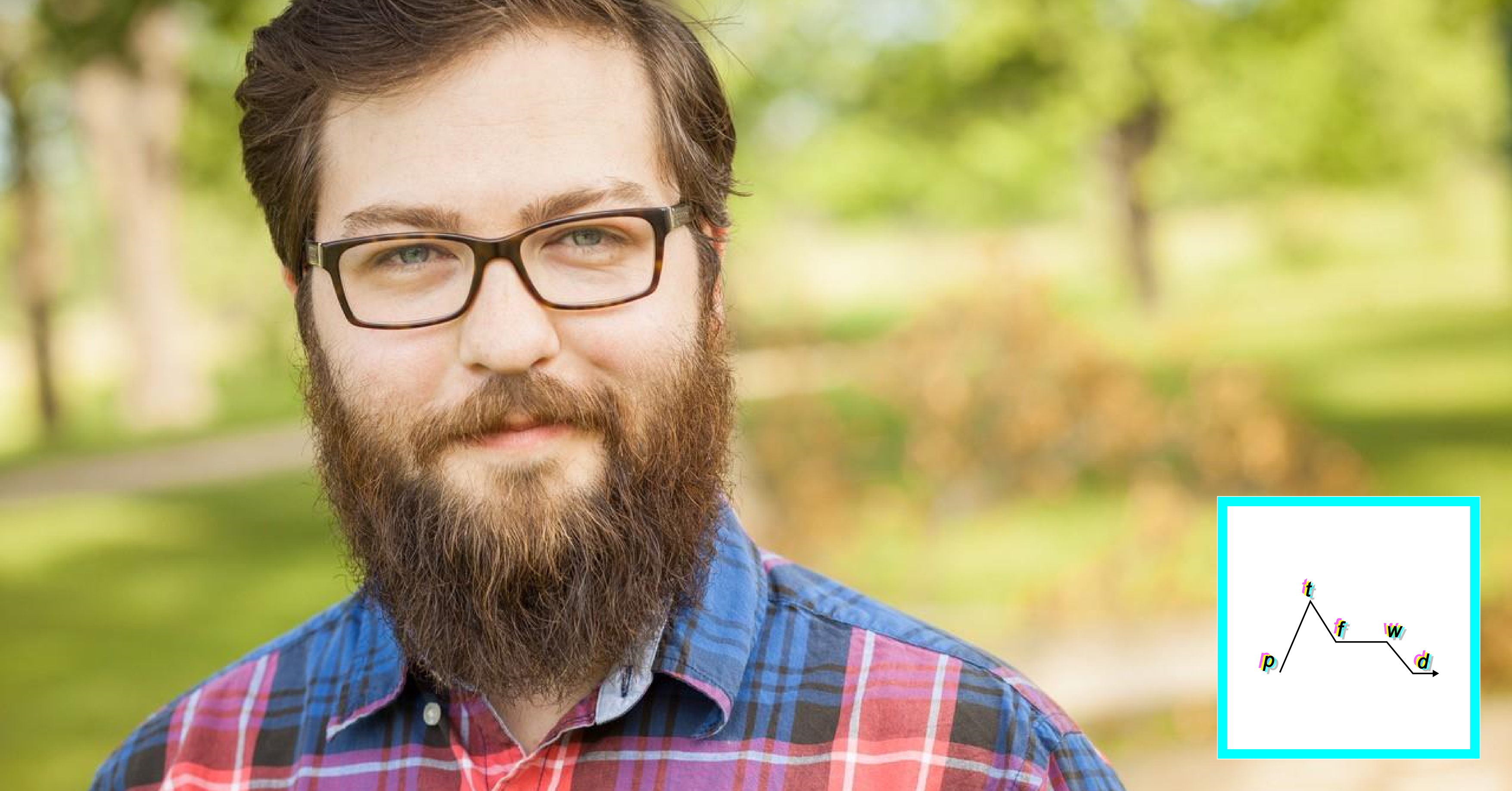 This is an excerpt from Sight Specific's interview with sound artist William Pearson. Presented through Sixty Regional.
In partnership with pt.fwd, a new series of contemporary music and sonic arts performances featuring new work by local and regional artists in Bloomington-Normal, Illinois, Sight Specific will be publishing conversations between the featured artists and pt.fwd director Eddie Breitweiser.
William Pearson (Champaign-Urbana, IL) will be performing on Saturday, May 4, 2019 at 8pm at the McLean County Arts Center. All pt.fwd performances are free and open to the public. Follow pt.fwd on Facebook and Instagram for more information, including upcoming performance dates.
Eddie: Part of the charge of pt.fwd is to find a diverse group of local and regional artists and musicians and to challenge them to bring something new to an open-minded audience. Would you mind speaking a bit about your background, your practice, and historically what we're going to be hearing? What have you prepared for us and how does it both relate to your practice as a whole and indicate where you're going next?
Will:  Yeah. One of the things that I sometimes do just for fun, for my own enjoyment, is instead of making a work list, I'll make a work web where I set up all my pieces into groupings. So, I have a bunch of pieces that are about my time as a choir boy when I was small. That's been a big influence on me. And then I have a bunch of pieces that deal with the renaissance music that we were singing, and just stuff that's tied to that part of my life. And I've got a group of pieces that are all influenced by John Ashbery poetry. I have all these different kind of nodes that I go back to. And the fun thing is when those connect up in unexpected ways. So sometimes I'll be working on a piece with an Ashbery text – which I have many times – and see, "oh, this applies very well to this choir thing that I've already written". All these different family groupings start to connect up.
So, what I'm going to be doing for our concert is one of those notions that's been implicit in a lot of my music but I haven't quite turned into its own grouping yet. That's my being influenced by a small group of visual artists and art critics whom I've been reading about and thinking about for a while but I haven't explicitly said, "I'll deal with these issues", but they've been dancing on the edges of other pieces. So, that's really how I've been thinking about this piece: as a step into a new space in my work web that I'm excited to fill out.
Read the full article on Sight Specific.
Featured Image: A portrait of William Pearson.
This article is part of Sixty Regional, an ongoing initiative by Chicago-based arts publication Sixty Inches From Center which partners with artists,  writers, and artist-run spaces throughout the Midwest and Illinois to highlight the artwork being produced across the region. This work is made possible through the support of Illinois Humanities, which is supported in part by the National Endowment for the Humanities and the Illinois General Assembly through the Illinois Arts Council Agency, as well as by contributions from individuals, foundations, and corporations.
---
Edward Breitweiser is an Illinois-based artist, musician, and writer. Incorporating models from various intellectual traditions and bodies of knowledge, Breitweiser organizes particulars (software, electronics, audio/visual signals, text, networked distribution channels, improvisational music, performative activities) into arrangements whose products are the macro-result of the emergent interactions of all components at once.
His works have been presented at Festival MusicAlp (Courchevel, France); Network Music Festival (Birmingham, UK); the School of the Art Institute of Chicago (Chicago); Illinois State University Galleries (Normal, IL); MobileHCI (Stockholm); Salle Cortot (Paris); threewalls (Chicago); the Giorgio Cini Foundation (Venice); Illinois Wesleyan University (Bloomington, IL); the Fuse Factory (Columbus); and the McLean County Arts Center (Bloomington, IL).