AMFM and the Lifespan of Chicago Artist-Run Spaces
Chicago's artist-run spaces are key players in the creative ecosystem. They stretch down all avenues in the city and beyond into the sprawling suburbs. Whether they are found in old…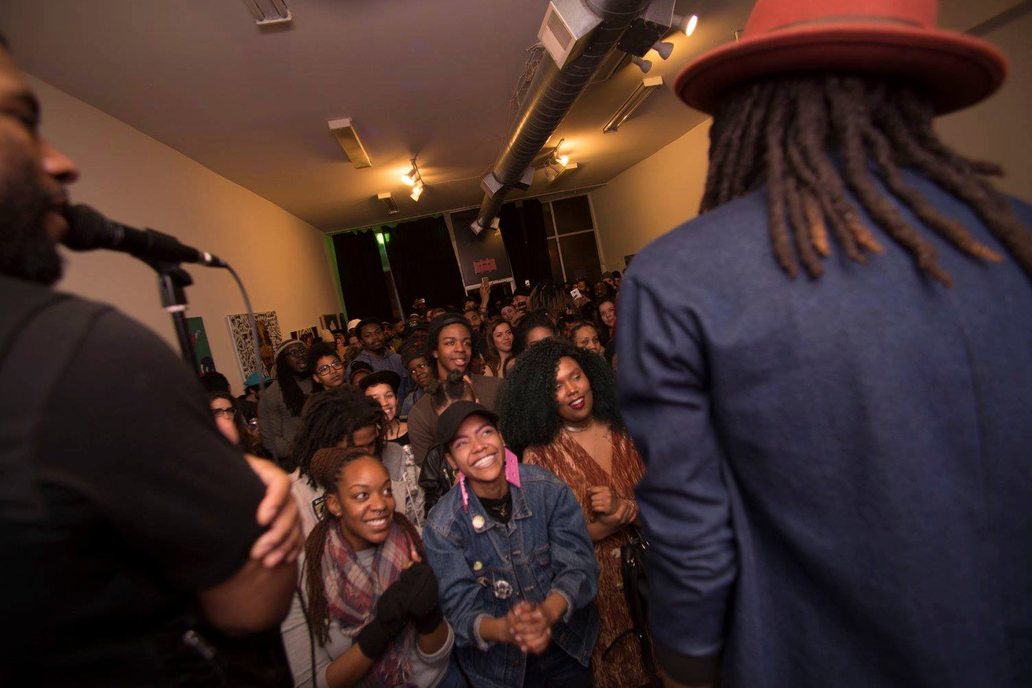 Chicago's artist-run spaces are key players in the creative ecosystem. They stretch down all avenues in the city and beyond into the sprawling suburbs. Whether they are found in old storefronts, auto shops, backyards, or basements, some hold their space for decades while others reconstruct or retire.
Succumbing to the rise of rent and the heavy financial responsibilities that come with running an alternative venue can play a large role in the changing of spaces or changing of hands. Artist-run spaces go through fluctuations, especially those who persist for a few years. Some turn into non-profit gallery spaces, while others host a few pop-ups or begin satellite locations. Others simply shutter.
Deciding to close an artist-run space shouldn't equate to failure. The conditions for closure—or change—are endless. The lifespans of DIY spaces don't eradicate the work that was done. And often, the spaces simply exist in a new form. For Ciera McKissick of AMFM, that's exactly what happened.
For over a decade, Ciera's project—whose original form was a web magazine—has developed and transformed into various models. Originally from Milwaukee, Ciera has always been drawn to art communities. "I do believe it to be my life's work to support artists, build connections, and offer space and platforms to help elevate artist's work, their voices, and their stories," she says. After releasing several issues of AMFM, she simultaneously began working pop-up events and organizing her own programming around Chicago, curating art and music shows at Cultura in Pilsen, and also running The Jazz Series which traveled to different locations like Stony Island Arts Bank, Soho House, and the Chicago Art Department.
In 2016, Ciera opened up a physical space for AMFM, where she could combine event planning, art, and music. "I was wanting to have more autonomy over space and overhead, and do more, so I was really excited when we got our first space, which we crowdfunded on GoFundMe," she explains. The 1,000 square foot gallery space worked as a venue, and had resident artists, a shared studio space, and a music production studio.
There's a show every night of the week in Chicago, whether its music, art, theatre, or performance. Larger institutions and commercial galleries may reign, but in warehouses and apartments, DIY spaces flourish. A space like AMFM brought together all facets of Chicago's creative communities to one physical location where Ciera was able to curate and direct art exhibitions and music shows, plus everything in between.
Ciera says AMFM was different than most. "We were DIY but appeared more established. I had a plan, but I was teaching myself things and learning along the way also, and I didn't expect it to blow up like it did, and so fast."
After a year of running the gallery on her own, Ciera decided it was time for a team. "We needed someone to handle the bookings, the books, and actual numbers financially, to be extra hands and present at all the events, the marketing, etc.," she explains. "An obvious challenge in running a space is trying to make rent month after month, plus pay for utilities. We did more shows than we needed to, some less vetted, to make sure we stayed booked and could hit our numbers for the month to ensure we could pay rent."
Heaven Gallery has been operating in Wicker Park since 1997, when Dave Dobie founded the space in the Flatiron Building. For the last 10 years, Dave's wife, Alma Wieser, has been running the gallery in the Lubinski Furniture building, where it has found a way to prosper in a neighborhood that continues to grow and expand. Over 15 years ago, Alma could be found dancing in Wicker Park at Red Dog, Cinnabar, Ezuli, Rodan, Danny's and The Silver Room. "I remember The Silver Room's Block party on Evergreen," she says. "It was beautiful. My DJ hero, Ron Trent, was the closing set and it was a sea of people dancing together in the rain. That was the city I know and love."
Since then, Heaven has found itself sandwiched between Yeti shops, restaurants, and more storefront vacancies. Other spaces have had to move locations, find funds through crowdsourcing, or shut down completely. Silver Room and the Double Door left Wicker Park a few years ago. "These two establishments were the last cultural institutions of Wicker Park," Alma says. "Once they were gone, I decided that Heaven must remain as a reminder of what Wicker Park once was."
The displacement of arts spaces impacts the entire city. "When you take the soul out of a neighborhood, that's when it's gone too far," Alma says. "We cannot forget that cities are about culture." As a result, she began Community Arts Wicker Park (CAWP), a group of stakeholders that are looking to purchase the Lubinski building to create a permanent art fixture. "The center will focus on collective wellbeing and house arts organizations committed to showing 60% ALAANA (African American, Latinx, Asian, Arab and Native American) artists," Alma explains. "We know that historically Chicago has been intentionally segregated, now we want to help reverse that intention toward integration. We want to create an art center that addresses multiple community needs of surrounding arts organizations and small businesses."
Running an alternative gallery is incredibly laborious and involves investments in money, time, commitment, and resources. Curating, working with artists, and organizing promotional efforts are all emotionally and mentally intense, which can ultimately take a toll on the individual or team running the space.
Eventually, AMFM had to close its gallery doors. Due to racial tensions and complaints from a few neighbors, Ciera said the closure took a toll on her and the arts community. Ciera had quit her full-time marketing job to run AMFM and invested all of her efforts into the success of the project. Around this time, The Dojo, another artist-run space in Pilsen, had also closed.
Where commercial galleries tend to represent more established artists, DIY spaces don't have barriers to entry—they can open the floor for experimentation, more creative control, and encourage the curatorial process. "I think that these types of spaces are crucial to the community and artists of color," says Ciera. "I've heard from a lot of people that the closing of AMFM and a bunch of other DIY spaces, particularly those that work with a lot of Black and Brown artists, that it was the end of an era." And for many artists, alternative and DIY spaces are where they often get their first shows. She says that spaces like AMFM are "essential and allow artists to have a launching point to cultivate their careers because, in order to elevate, you have to start somewhere."
Another South Side gallery, Produce Model, operated in Pilsen from 2015 to 2019. Directed by Javier Bosques and curators Maggie Crowley and Guillermo Rodríguez, the space was located on 19th St. in an old storefront where they invited the surrounding community and hosted dinners, parties, screenings, and art shows. In a concluding post, Produce Model stated on Instagram that the gallery's core mission will still exist "mainly as an idea," and that viewers can expect to see them "soon", but they won't know "when or where." This message is similar to many other artist-run spaces where the closing is hopeful, positive, and assures the arts community that the gallery won't evaporate forever, it's simply taking on a new form. With Produce Model, their closing is recent (Winter of 2019) and we have yet to see "when and where" the gallery will pop up. But like many galleries in the city, they almost never fully die.
In the case of Threewalls, which began in 2003 with a group of friends running a DIY space, the gallery transformed into a completely new beast. In 2016, the staff at Threewalls was let go and a new base was established—an itinerant non-profit model that programs and sponsors exhibitions and events. Threewalls is a clear example of how artist-run-spaces can remodel and morph into something entirely foreign from their original foundation.
Many artist-run galleries take on a more nomadic approach to navigate changing real estate, personal gallery space interest, and community. AMFM is in this wayfaring form at the moment. "I finished up our major projects and took some time off to figure things out, reconfigure, and we have sort of returned back to our roots of popping up around the city for events," says Ciera. Although it's not as regular or frequent as before, AMFM currently partners with the Chicago Park District, Saatchi, SAIC, and Red Bull for larger events.
Working behind the scenes, Ciera said she's ready for the next iteration of AMFM, and to introduce the new form of what this decade-long project has become."I definitely want another space, a bigger space, an institutional type of space, a building I can call my own, so that I can lay the groundwork and be more sustainable," says Ciera.
Artist-run spaces have always been a strong heartbeat in the city. It's a fiercely vibrant, ever-changing community where some galleries thrive and others dwindle. Nevertheless, they exist.
Featured Image: AMFM's Grand Opening night in 2016. The image is taken from on the stage, looking out into the crowd. McKissick is on the right side wearing a blue jacket and a maroon hat. On the left is a figure speaking into a microphone and looking at McKissick. The crowd is framed at center, laughing and looking at McKissick. Photo by Rena Naltsas, courtesy of AMFM.
Editor's note: This article recently appeared in Lumpen 137, and is being cross-published here as part of Sixty's partnership with Hyde Park Art Center and Public Media Institute in producing the exhibition publication for Artists Run Chicago. The exhibition continues at Hyde Park Art Center until November 1. More info can be found here.
---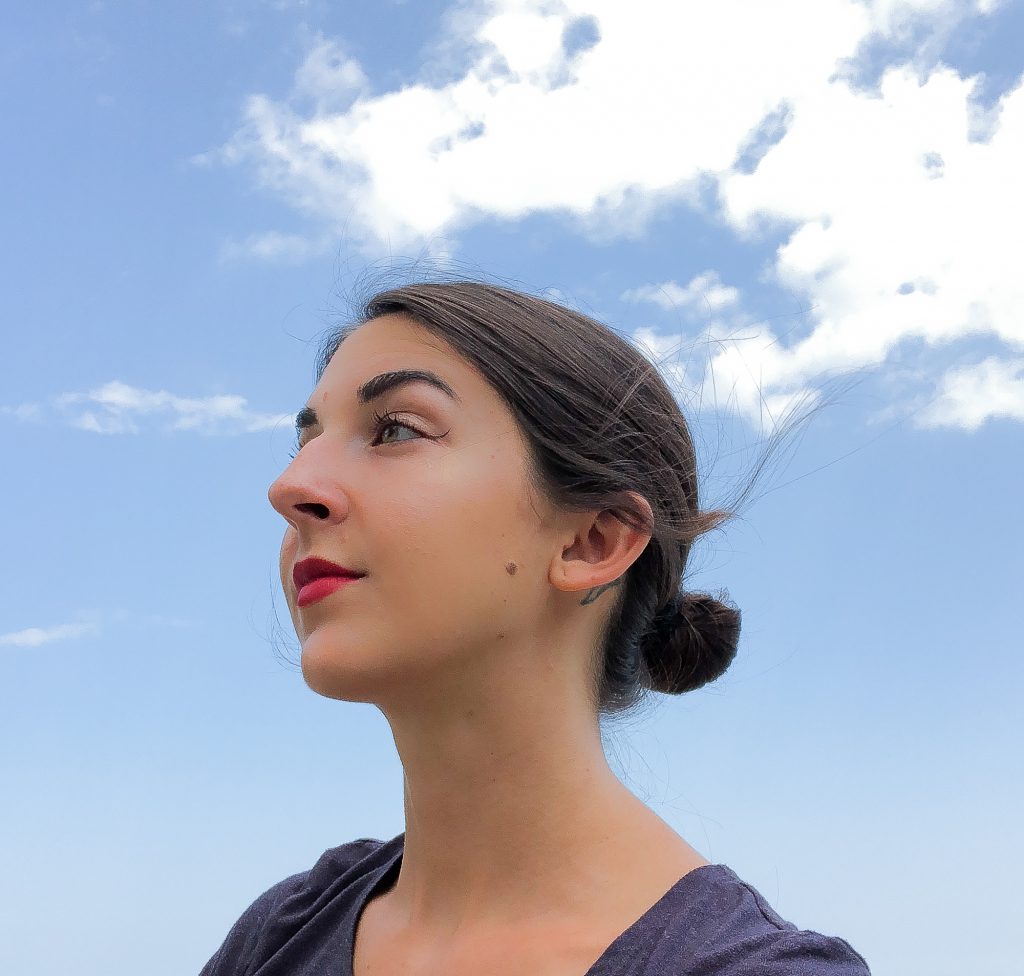 S. Nicole Lane is a visual artist and writer based on the south side. Her work can be found on Playboy, Rewire, MedTruth, O.School and other corners of the internet, where she discusses sexual health, wellness, and the arts. She is also an editorial associate for the Chicago Reader. Follow her on Twitter. Photo by Jordan Levitt.