We're Here: The hub of drag and queer culture in Central Illinois
When one thinks of epicenters of drag culture, places like San Francisco, New York, L.A., and other large diverse areas are what comes to mind. When thinking of Illinois, the…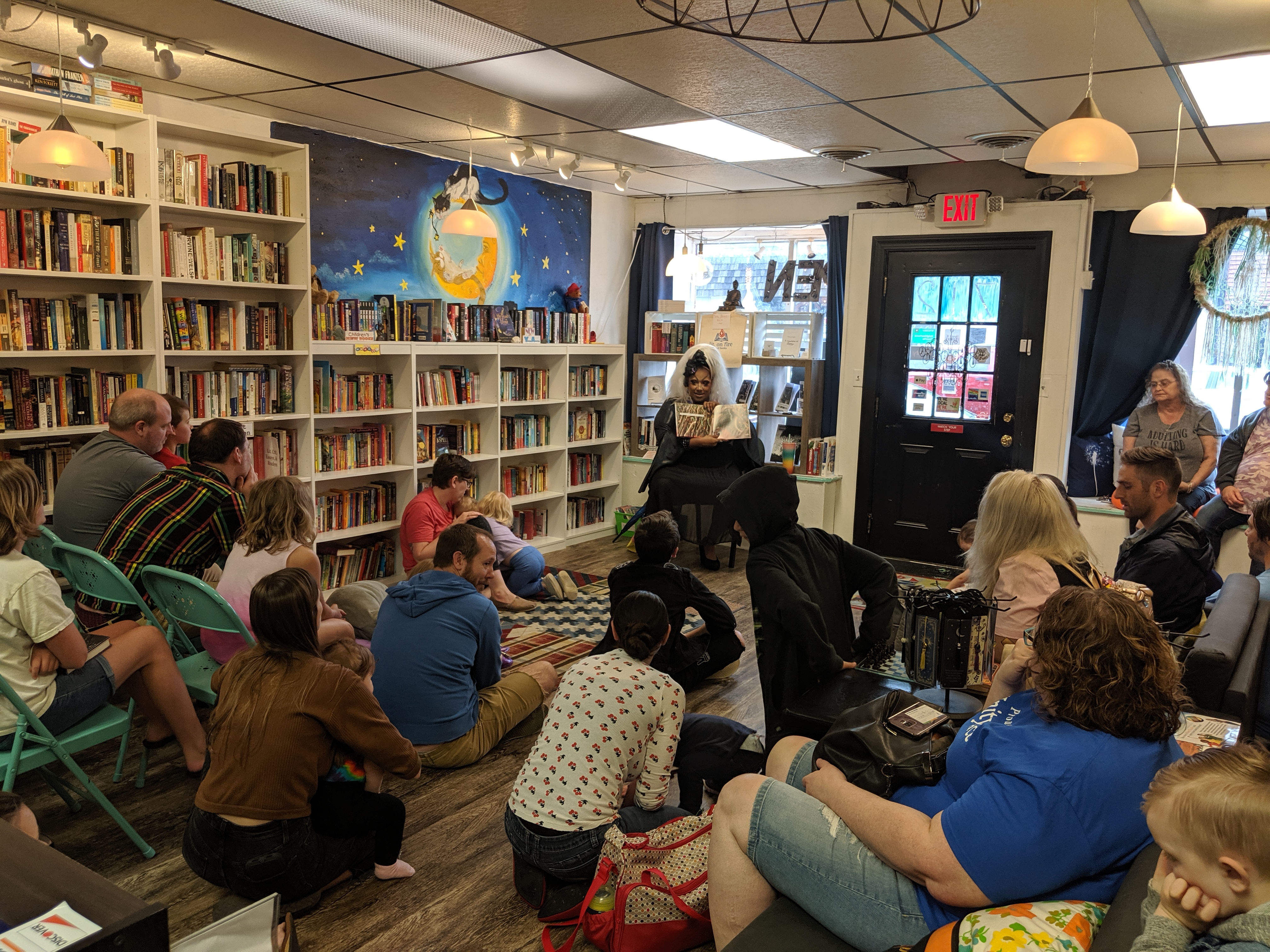 When one thinks of epicenters of drag culture, places like San Francisco, New York, L.A., and other large diverse areas are what comes to mind. When thinking of Illinois, the mind automatically goes to Chicago and the thriving drag community there. You just have to look at pride events in these areas and the vast amount and variety of entertainers, queens, performers, and queer culture, to see why. No one thinks of looking a little south of the windy city at Peoria, Bloomington, Springfield, Decatur, and Champaign, for example. For anyone who comes from a small town, myself being from small town West Virginia, it often seems like these large cultural hubs are the only place where drag performances and pride events are possible. This, however, could not be further from the truth. There is a rich culture of drag spread about and hidden amongst the cornfields; a beautiful and diverse group of entertainers and artists maintaining a thriving culture of drag outside of the metropolitan areas.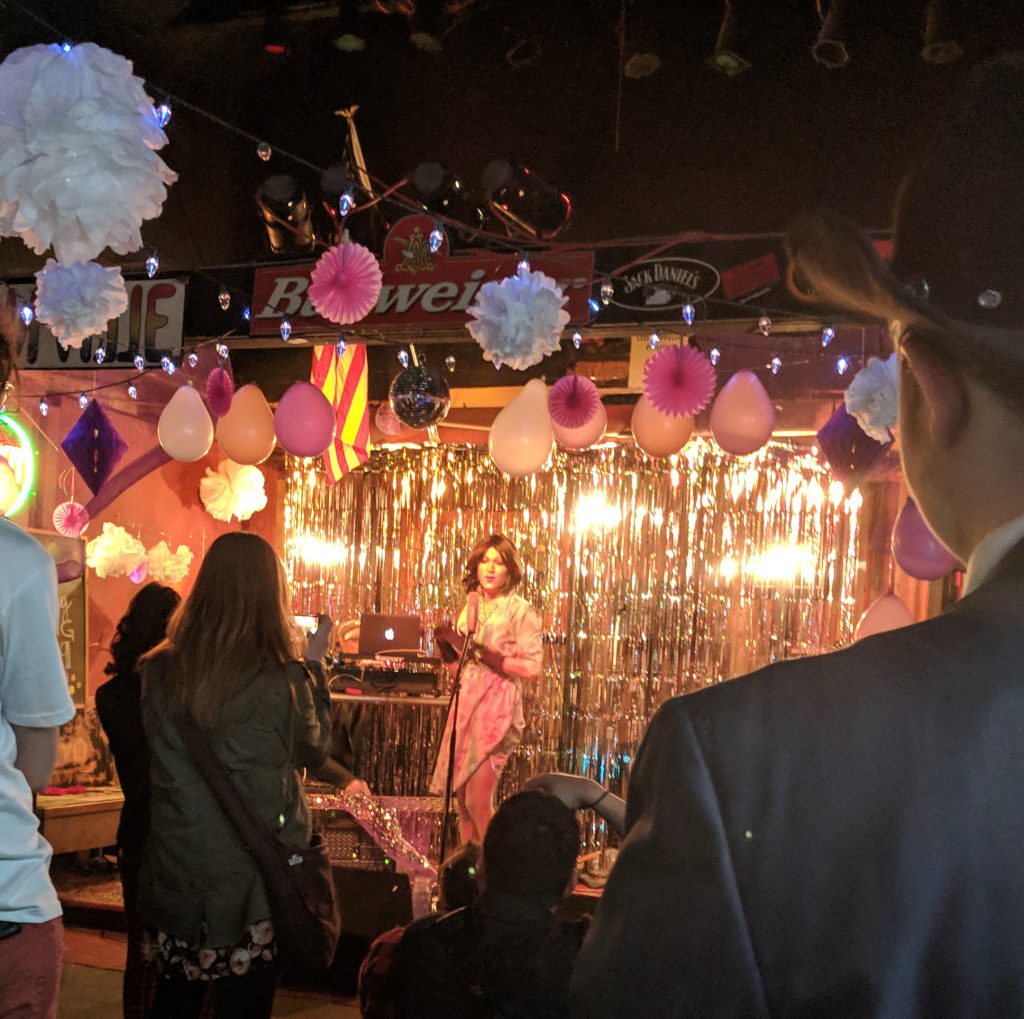 I have been performing in drag for about two years now under the stage name Artemisia VanHo. What started as an extension of my studio practice, and a little April Fools' Day fun, soon became a part-time job. I was welcomed by a supportive group of queens and performers who quickly became a sisterhood. They helped me grow and develop, offered constructive criticism, and became good friends. What started off as some blue eyeshadow and a press on nail, evolved into a full persona thanks to the aid of the local queens. Growing up with Divine and John Waters, I have always loved drag and have seen many a show that has given inspiration. What these shows did not give, however, was a practical and technical application. This was given to me by the talented community around me. They took the time to keep the drag traditions alive in Central Illinois, sharing techniques, bringing in talent from all over the U.S., and teaching about the history of some of the performers we have here.
Drag queens are often organized by families or houses. A drag family or house is a group of entertainers that help each other grow and learn to perform, and like a family, you have mothers, sisters, aunts, brothers, cousins, etc. Families will also often share aesthetics and performance types, as potential queens will seek out those performers whose aesthetics they value. The idea of families and houses in the drag community has been around for ages. Just look at the New York Ball scene. Not only did these groups perform together, they were your real family. For many displaced queer youths, abandoned by their biological family, houses and families gave them the love and support they needed. This idea still lives on today. They are your friends and support group, they are there for you. Central Illinois is home to several drag families and houses, as well as individual performers not associated with any families. Some houses have long far reaching legacies, and others who are newer are adding fresh faces to the drag community.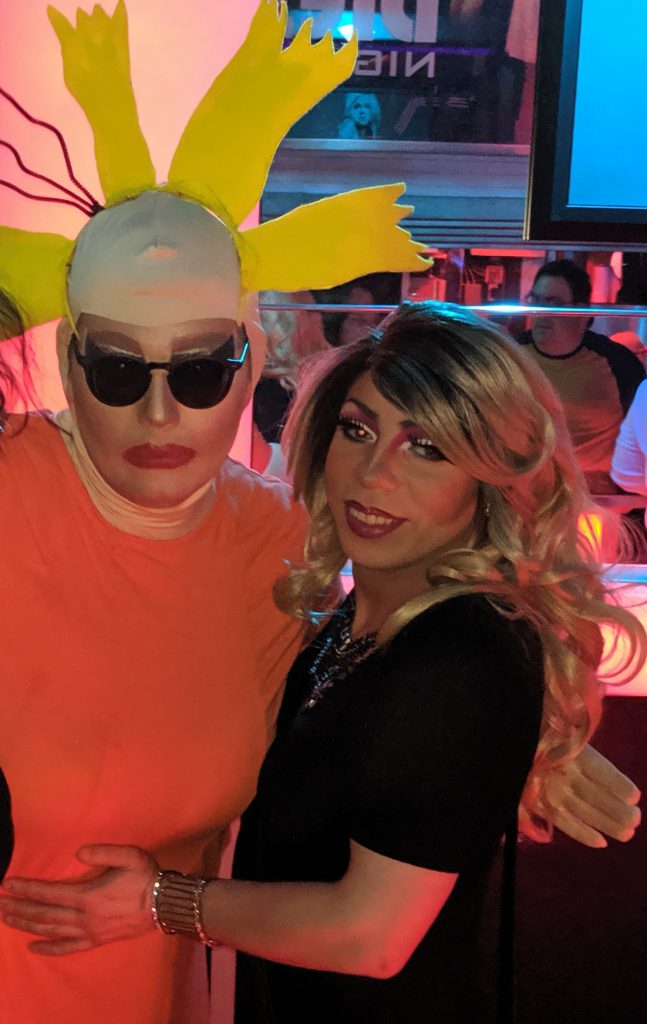 Some houses who have been around for a while, and who are staples in the Central Illinois drag scene, are the House of Mann, the Sharealikes, the Knights, The Carringtons, and the Holidays. These families and houses have many members all over U.S. DeCevia Mann is a show hostess here in Peoria and has been for years now. Her and her drag daughter, Seccura Mann, are staples in the Peoria drag scene. DeCevia is a dancing queen, gliding across the stage with flips and kicks, performing stunts to a happily engaged audience. Seccurra is a Glamazon, tall, gorgeous, and painted to the gods. They were some of the first performers I ever saw when I moved out to the midwest. Also based out of Peoria is my own drag house the house of NoMo, consisting of a few siblings: Miss Kitsch, Ranger Danger, BeBe, Buster, Artemis Daze, and our matriarch, Miss Flo. Miss Flo has been performing for about four years, and our drag house, being fairly new, has only been around for about two years. She is a comedy queen, pulling pranks and props on stage, and making the audience laugh.
In Bloomington, we have the Sharealikes, a large and wonderful family of entertainers. Their matriarch, Sharon Sharealike, has been performing and hosting drag shows and events for 21 years. She not only performs, but is an amazing maker, creating gorgeous gowns and garments. She is also the creator of Boobs for Queens, a business that specializes in making breast plates and bodysuits known throughout the country by queens everywhere (and has even been featured on the Ellen show). When asked about the drag scene in Central Illinois, Sharon commented saying she has been aware of drag in Central Illinois for about 22 years, and that her drag mother had been performing there many years before her. That being said, there has been a drag scene in Bloomington, Champaign, Decatur, Springfield, and Peoria for a long while now. Sharon and some of her drag children, Ava J, Foxxy, Misty, and Adam Zapple, can be found entertaining audiences with their wide variety of talents in Bloomington as well as all across Illinois. A newer house also based out of Bloomington is the HalfwayHaus, who produces intersections of art, drag, performance, and fashion. The houses, families, queens, kings, and entertainers of Central Illinois are countless. There are so many more–so much talent and entertainment– that I would not be able to touch on them all here. Instead, I am focusing on the entertainers I have had the honor to perform with, but trust me, if you are in the Central Illinois area, there is a show happening somewhere.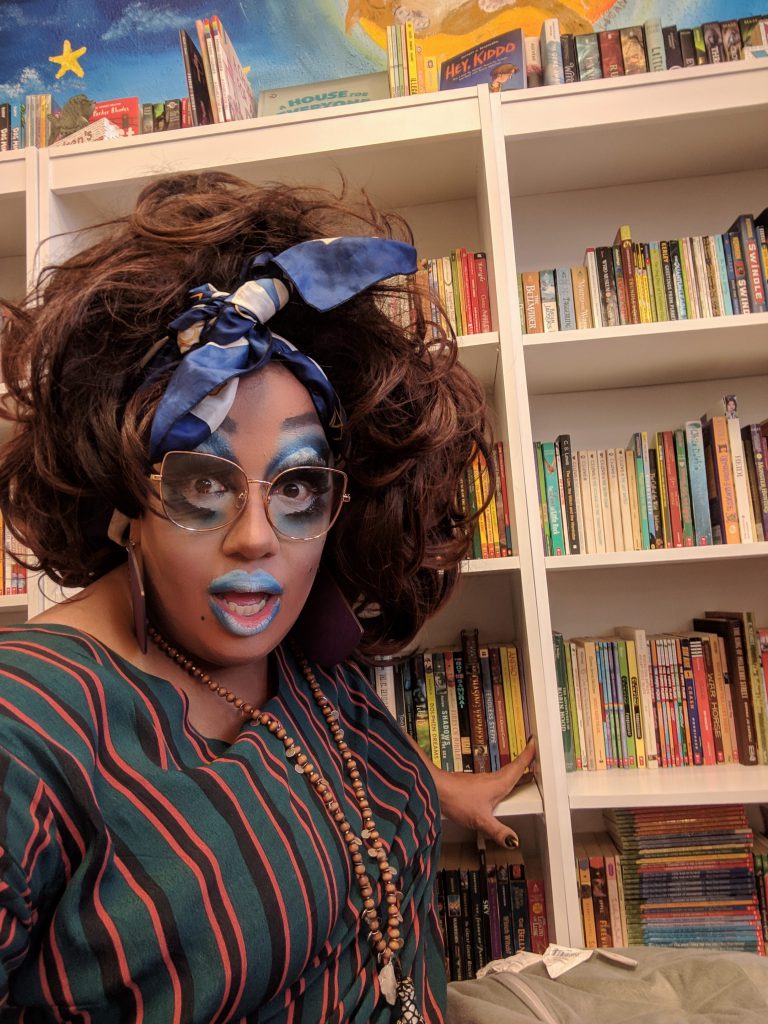 Drag has become very popular today. With shows like RuPaul and Dragula, queens featured in everything from commercials to podcasts, the media is saturated with drag. This is great as it can reach a variety of folks. Queer individuals get to see representation and that is amazing. However, it sometimes overshadows the wonderful things happening locally. A wonderful aspect of drag is its ability to bring out people for a cause and to have fun while doing so. The queens of Central Illinois are heavily involved in their communities by reading to children, fundraising, and hosting brunches–these queens are out there doing it on the daily, and supporting local causes and businesses to boot. Recently, Galesburg hosted its second annual Pride Picnic, organized by Christina King. King, stage name Christina Gales, is an organizer, advocate, and entertainer based out of Galesburg. Girl Party, an inclusive organization based out of Peoria, recently hosted its "Girl Party," a fundraiser for local non-profits, and featured several Central Illinois entertainers. Events such as these help keep local communities thriving, and there is a thirst for these types of events outside of the big metropolitan areas. All one has to do is attend one of these events, see the happy faces of the community that pours out to these events, to know that it is needed in smaller towns.
The Central Illinois drag scene provided me a space to perform, to explore identity, gender, and to feel safe and welcomed. It is an inclusive and diverse, queer space that I am happy to be a part of. Just as one would support local business–support local drag. Keep this oasis of wigs, twirls, glitter, lashes thriving in Central Illinois.
Featured image: Artemisia VanHo shown reading to attendants at Lit on Fire's Drag Queen Story Hour. Several attendees are shown surrounding Artemisia in the brightly colored book shop. Shelves are shown filled with books to the left. Bright light is pouring in from the windows in the back. Photo by the author.


---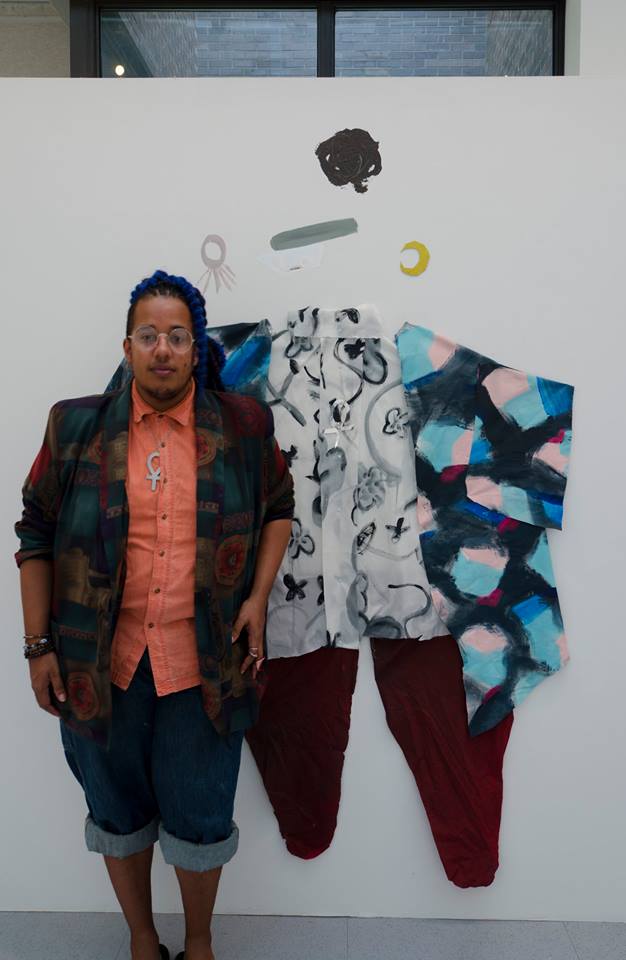 Alexander Martin is an artist living and working in Peoria, IL. Co-Founder of Project 1612, an independent art space and short-term residency program. They make work dealing with the intersection of their queer and black identities. Follow them on Instagram: @xander9210 or Project 1612 @Project1612