South Side Stories: Dr. Margaret T. Burroughs
A podcast special with hosts Britt Julious and Zakkiyyah Najeebah exploring the life, art, writing, teaching, activism, and influence of Dr. Margaret T. Burroughs.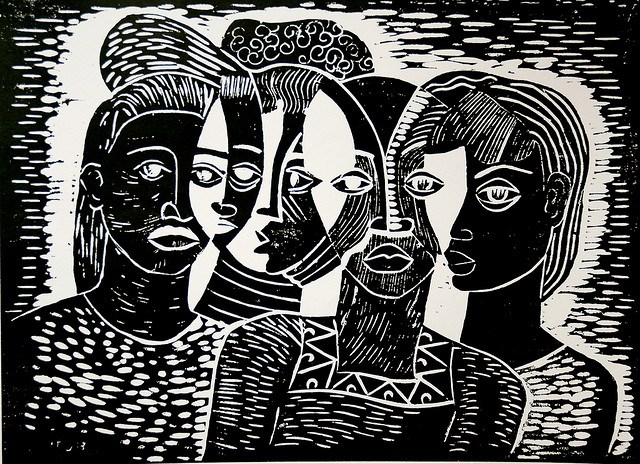 Postloudness and Sixty present South Side Stories: Dr. Margaret T. Burroughs, a podcast special created as part of Art Design Chicago that explores one of Chicago's most influential figures. Dr. Burroughs was an artist, a writer, an educator, and a leader for Black people—both in Chicago and across the globe—in the arts. In this two-part episode, our hosts—artist and educator Zakkiyyah Najeebah and writer and storyteller Britt Julious—explore Dr. Burroughs' work on the South Side of Chicago and how her initiatives influenced Black Chicagoans for decades.
In part one, Najeebah and Julious introduce listeners to Dr. Burroughs and explain how she helped build the South Side Community Arts Center and the DuSable Museum, including memories and interviews from Patric McCoy (Co-Founder of Diasporal Rhythms), Masequa Meyers (Director of South Side Community Art Center), Faheem Majeed (artist, co-director of the Floating Museum), Skyla Hearn (Archivist and Special Collections Librarian at DuSable Museum), Tempestt Hazel (Curator and Writer, director of Sixty), and Rebecca Zorach (Curator of The Time Is Now!: Art Worlds of Chicago's South Side, 1960-1980).
In part two, listeners will join the hosts as they view some of her work and the work of fellow artists in the Black Arts Movements through Art Design Chicago exhibitions such as The Many Hats of Ralph Arnold: Art, Identity, and Politics at the Museum of Contemporary Photography and The Time Is Now!: Art Worlds of Chicago's South Side, 1960-1980–the exhibition from which this podcast special pulls its name–and learn how their legacy continues to influence Chicago today.
__
This podcast was produced by Cher Vincent of Postloudness and presented in collaboration with Art Design Chicago, an initiative of the Terra Foundation for American Art exploring Chicago's art and design legacy through more than 30 exhibitions, as well as hundreds of talks, tours and special events in 2018. Learn more at www.ArtDesignChicago.org.
Featured Image: Faces (Faces á la Picasso) by Margaret T. Burroughs (1917-2010), Printed and signed in 1993, block carved circa 1960s, Linoleum block print, Private collection. Courtesy of the Smart Museum of Art and Eric Toller.
---
Founded by Cher Vincent and James T. Green, Postloudness is a collective of audio shows hosted and produced by people of color, women, and/or queer identified folks. Outside of Postloudness, Cher has produced work for Spotify and Gimlet Media, while James has produced work for MTV News, Gimlet Media, and many others.
---