Sixty Inches From Center and Candor Arts have teamed up to bring you a new zine subscription to get you through the winter!
Something to look forward to is a subscription of six thematic printed issues compiling essays, interviews, and articles Sixty has published over the years, selected by our editors.
Each of the six issues is printed in 300 total copies, sold at sliding scale cost tiers (60 copies available at each varying price point).
One subscription includes all six issues, mailed to you sequentially over the course of the Chicago Winter (January—April). Orders can be placed from anywhere in the US, unfortunately this item is not available for international shipping.
Every subscription purchased is in direct and equally-shared support for the work of Sixty Inches From Center and Candor Arts.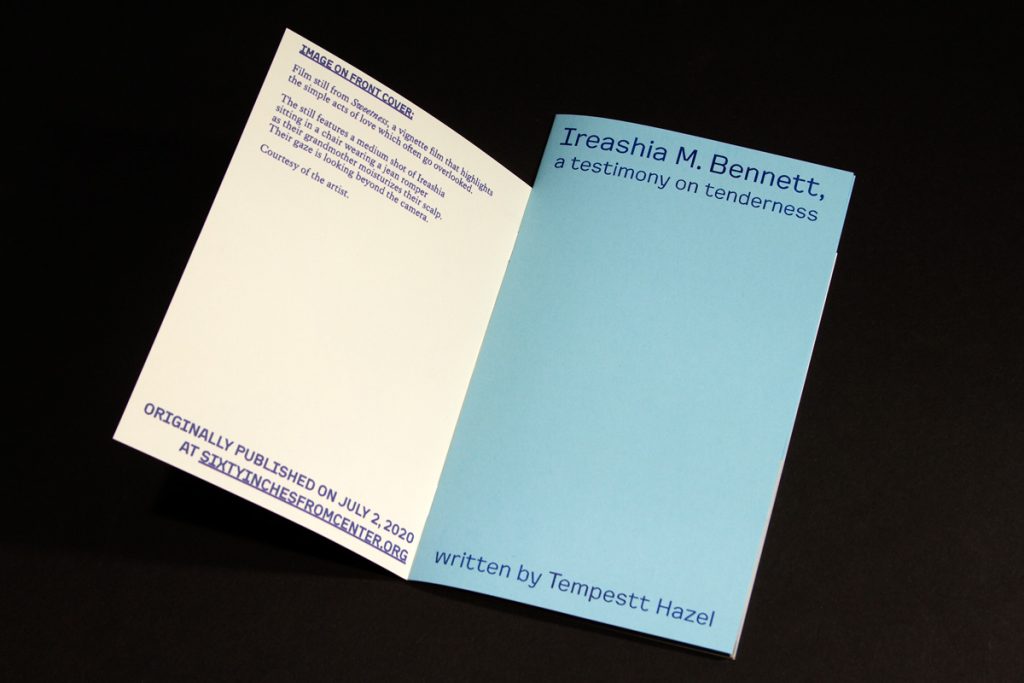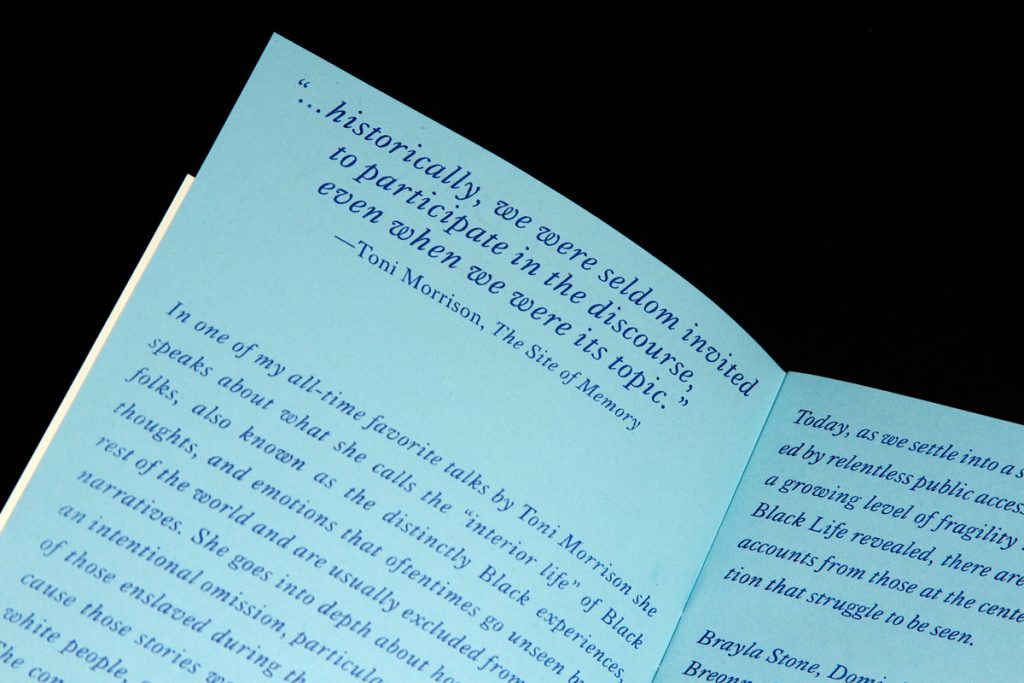 We would like to extend a huge thank you to our friends at Candor Arts, who are covering the cost of print production and distribution for this project as an in-kind donation to Sixty.
Candor Arts designs, publishes, and produces books mostly by hand in their studio. From commissioned-base labor to facilitating sales and acquisitions, their efforts are rooted in support for our authors and collaborators. Candor Arts has published over 50 contributing authors, provided over $500,000 in production cost funds, and paid over $200,000 in cash payment to authors. Support Candor Arts and learn more about what they do!
---
Featured image: A photo of two small books, partially overlapping, against a black background. Courtesy of Candor Arts.