Regional
Sixty recognizes the important work coming out of Illinois cities other than Chicago. Therefore, in an effort to tell a wider story of art in our region, we are expanding our coverage across the Midwest, starting with other cities in our state. In each sister city, we will have dedicated correspondents who live, know, and are a part of the culture of that city. We will then feature their writing alongside our coverage of Chicago artists and culture.
Thanks to support from Illinois Humanities, we expanded these partnerships beyond writing through residencies, cross-state discussions, a symposium, and exchanges.
Below are the first partners who helped us build our regional presence in 2016. Since then, we've expanded to cover the work happening in several other cities.
If you're interested in becoming a regional partner, contact us. If you're an arts writer (aspiring, seasoned, or otherwise) who wants to write about the art happening in any area of the Midwest, you can find more information about how to do that here.
Regional Partners
Project 1612
Peoria, IL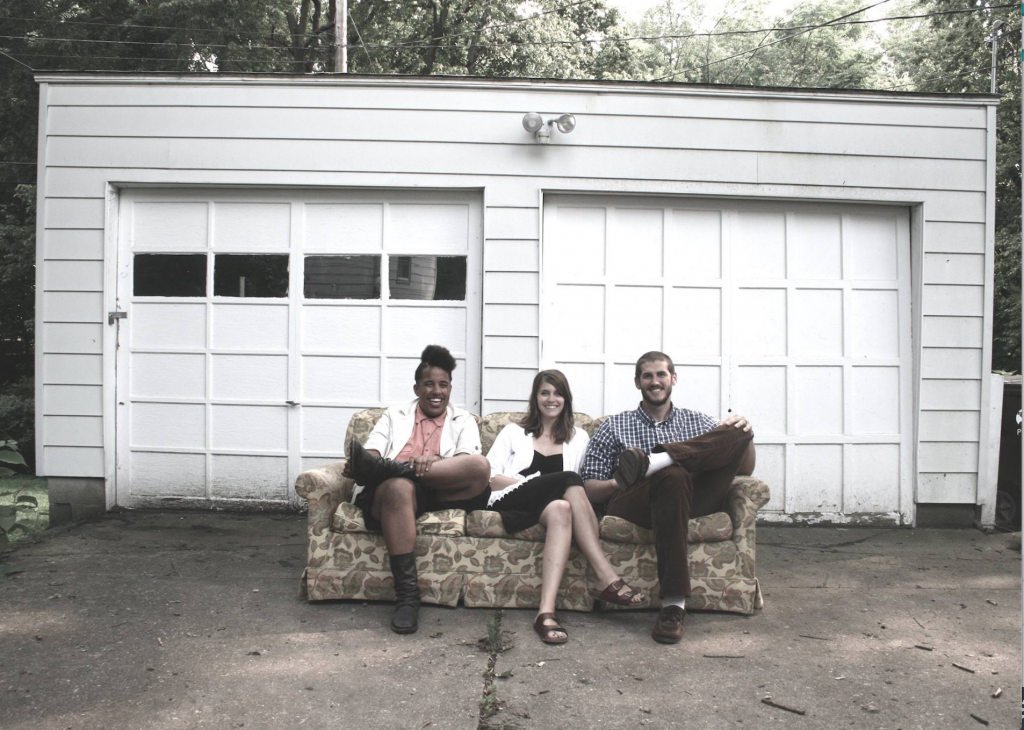 Project 1612 is an independent artist-run project space located in Peoria, Illinois. The space was co-founded in August, 2015 by Jessica Bingham, Zach Ott, and Alexander Martin (right) and is within the detached garage at the home of Jessica and Zach. Project 1612 is not a business, it is an extension of the studio practices of its founders. There are no submission fees, no participation fees, and no sales of art. They simply ask that artists come to make and share their art with Peoria.
Sight Specific
Bloomington-Normal, IL
Sight Specific (formerly the Bloomington-Normal Arts Collective) is an online platform that documents and supports contemporary art programming in and around the Bloomington-Normal area. In the spirit of collaboration and grassroots/DIY organization, Sight Specific acts as a springboard for creative endeavors among students, local and visiting artists, and the public. They feature the work of contributing writers and curators as they develop and promote creative projects, with an emphasis on alternative spaces and exhibitions, one-time shows or performances, and experimental happenings. Their website acts as central hub for announcements of upcoming events, as well as an archive of show reviews, artist interviews, and studio visits.
DEMO Project
Springfield, IL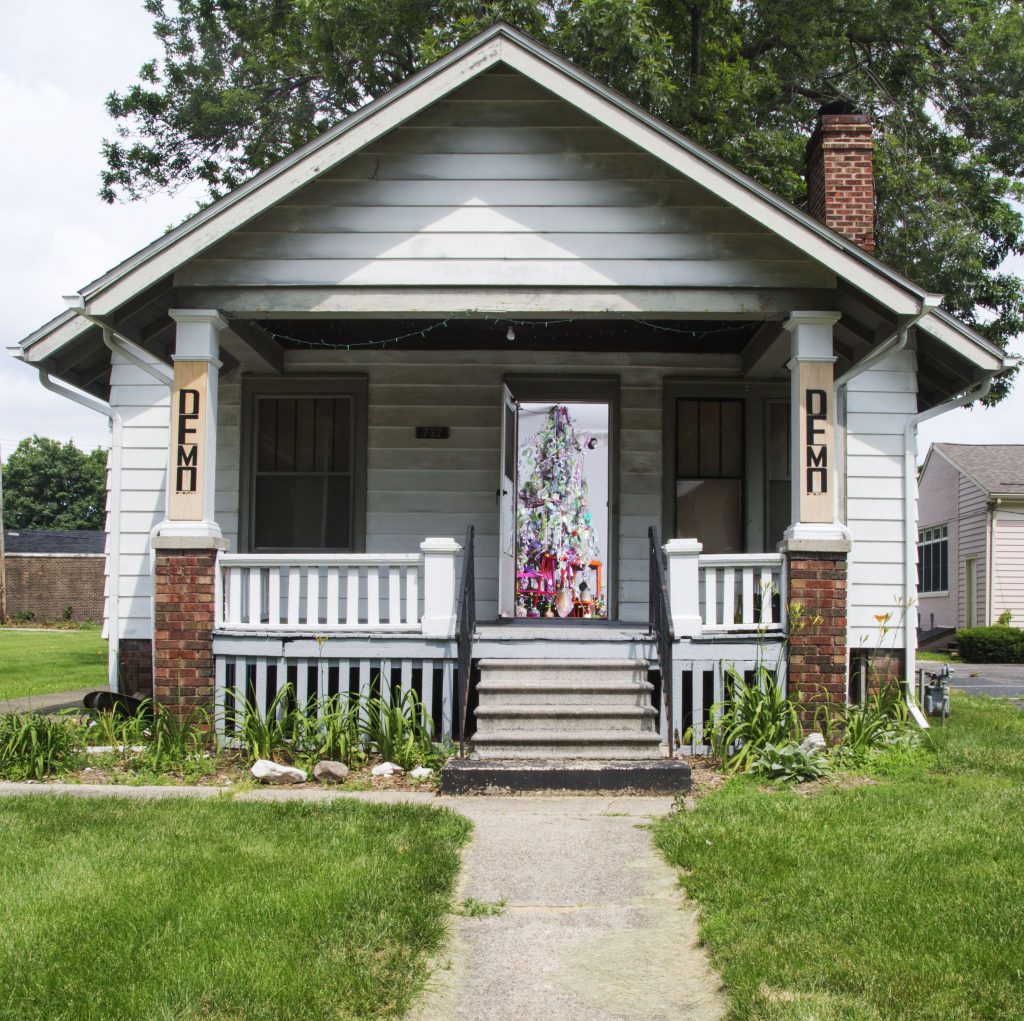 DEMO Project is an artist-run space for contemporary art that launched in September 2013. The space – a small house with transformed interiors that serve as unique exhibition spaces – is slated for demolition. The facility is fully donated for use by the Springfield Art Association (SAA) so that managing artists may develop it independently as an experimental venue. DEMO Project has been described as "an erased domestic space." DEMO Project was established to offer a consistent presence of contemporary art to the community of Springfield and to contribute to the regional culture of visual art. The (former) main living space has served as the primary exhibition space, though in May 2016, a second and smaller exhibition space was developed in what was once the kitchen of the home. Exhibitions are presented monthly from artists, emerging to established, who are free to interpret the non-traditional exhibition space as they self-direct, and are offered considerable latitude to experiment and present without risk. DEMO Project was founded by Brad Balster, Judah Johnson, Shane Harris, Allison Lacher (Co-Director), and Jeff Robinson (Co-Director). The DEMO team acquired an additional partner, Brytton Bjorngaard, in 2015. All DEMO Project team members are affiliated with Visual Arts at the University of Illinois Springfield.
Say Uncle + Beyond Alternatives
Champaign-Urbana, IL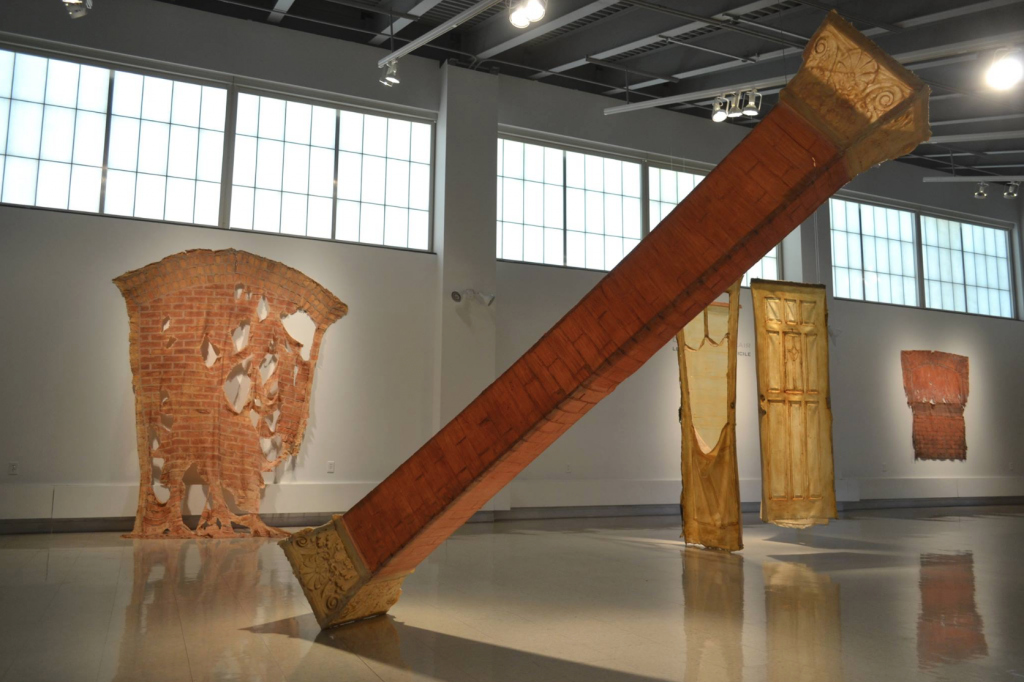 Say Uncle is an experimental residency and nomadic exhibition program. The directors of Say Uncle, Dulcee Boehm, Benjamin Cook and Cory Imig invite artists from around the country to come and work in Champaign-Urbana Illinois. During their stay artists are commissioned to make temporary public art works, which could take a variety of forms from more experimental to more traditional. Once the work is created Say Uncle travels the work around the region, exhibiting it at galleries, alternative spaces and community events. Say Uncle documents each of the projects through publications that are produced during and after the work tours.
Beyond Alternatives is a two-day symposium (April 6-7, 2018) organized by Dulcee Boehm and Cory Imig, which focuses on artist-led organizing outside of large metropolitan areas. Since beginning Say Uncle in 2015 (with Benjamin Cook) the Central Illinois area has revealed itself, welcoming Say Uncle, as a landscape full of small art communities in small cities and towns. Beyond Alternatives is a response to this growing energy, and is intended as another jumping point for Central Illinois to continue with its work in broader conversation. It deliberately is not a how-to sort of symposium, instead it brings critical minds together that are already doing arts organizing in collaboration with institutions, cities, each other and those invested in going beyond a grassroots approach. Beyond Alternatives aspires to have a conversation that is open to the specificity of places outside of large metropolitan areas sustaining both the challenges and opportunities those places offer to artists and organizers.