Review: Exhibitionisms Virtual Viewing Room A, First Impressions
In a sunny corner at Tiger Strikes Asteroid, I catch streams of light in the virtual viewing room that reflect off the disco balls in Bradley Wester's work. A small…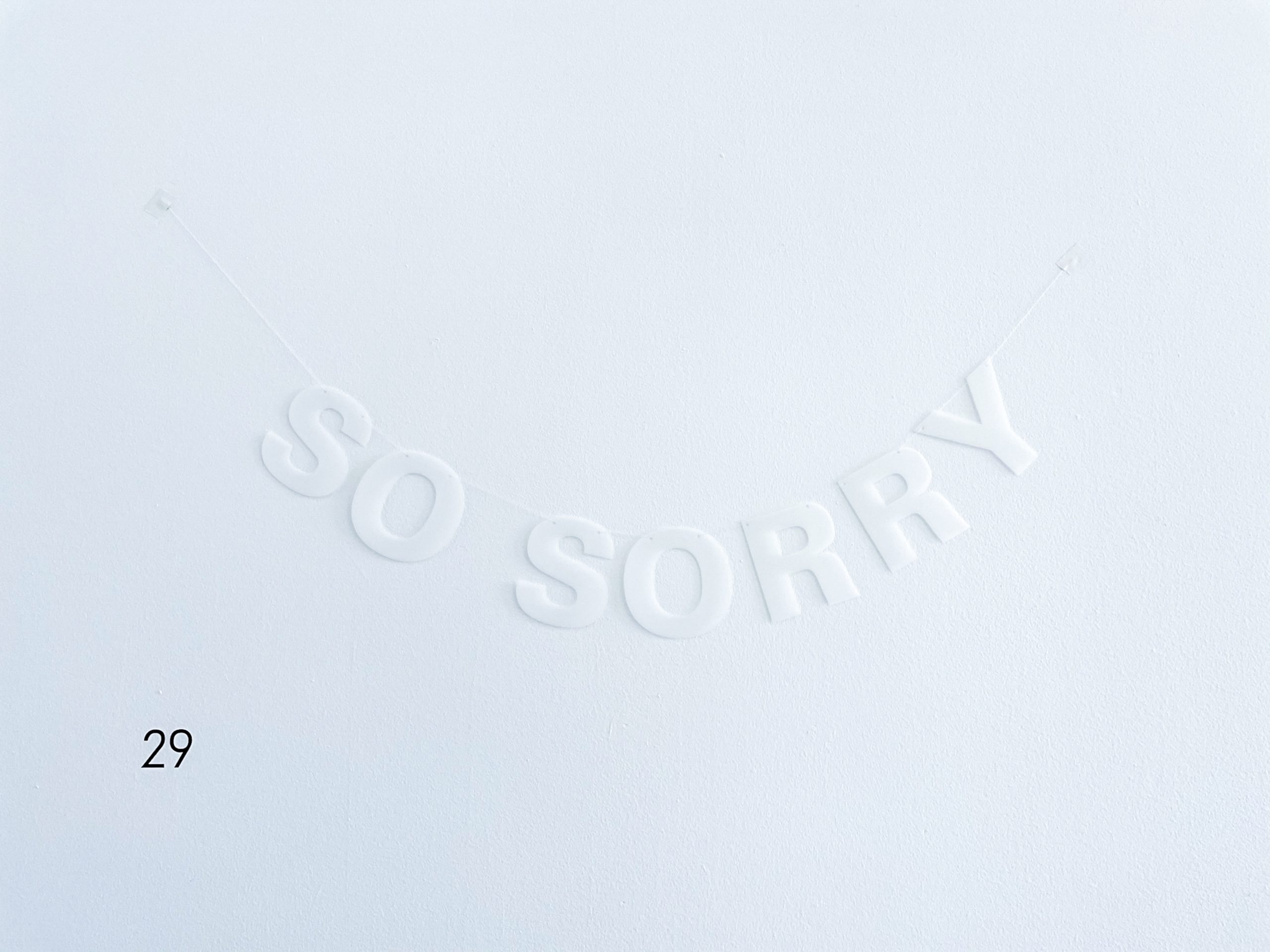 In a sunny corner at Tiger Strikes Asteroid, I catch streams of light in the virtual viewing room that reflect off the disco balls in Bradley Wester's work. A small video of his piece Two Princes reveals velvet ropes and disco balls embedded in a soft shag of grey fur and a bronze sculpture from his collection, Gold Satyr. A body chain connects the phallus of the satyr to the ropes of Two Princes. As these objects glisten in the corner, their light reflects upon and off of others in the room. These lights provoke reflection on the history and representation of queer desire in the realm of contemporary art. The history of the two works and how they reflect Wester's and his partner's relationship with the art world is key to this object story (related reading by Wester here). In Exhibitionisms, object stories play out, performing the narratives that tie artists to one another and their artist communities.
Exhibitionisms lies at the intersection of Tiger Strikes Asteroid, Space & Time, and online at exhibitionisms.club, which is separated into Virtual Viewings Rooms A & B. Organized by Tobey Albright, Nicole Mauser, and Sheila Majumdar, the show is an evolved iteration of the 2017 exhibition Privates. Curators describe Privates as "durational installation of personal art and object collections in the form of an interactive exhibition catalogue," where the private processes behind exhibiting, publishing, and making were made public.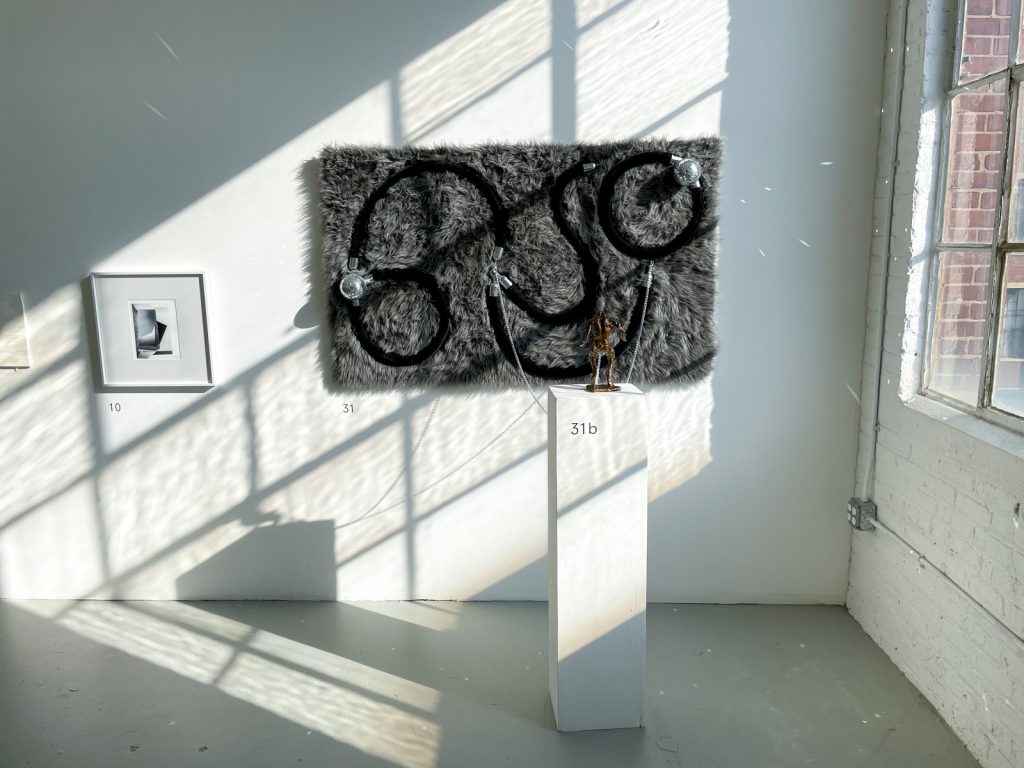 In its constellatory nature, Exhibitionisms offers nodes of access through its physical installations, online links, virtual spaces, and object pairings. It experiments in terms of knowability and intimacy concerning the exhibition process. The show features thirty-two artists, each asked to contribute a work of their own, numbered from 01 to 32, and an object from their collection numbered from 01b to 32b. Works are curated in a manner that "flattens out the hierarchies between artwork and object," says Mauser. Pedestals are simply platforms, works are hung atop one another, and objects and artworks alike spread across the two installation spaces are organized to optimize conversation and connection. Albright describes this as an, "imagining of who to sit at a table at a party." Initial impressions of the works are disorienting, as they don't appear to follow a centralized theme. However, over time, one starts to view the objects as stand-ins for artists and conversations and it becomes apparent how their placements spur subjective dialogues amongst themselves and with the viewer. Extending this metaphor, a changing of chairs takes place next month, where the objects will be reconfigured, provoking new discussions.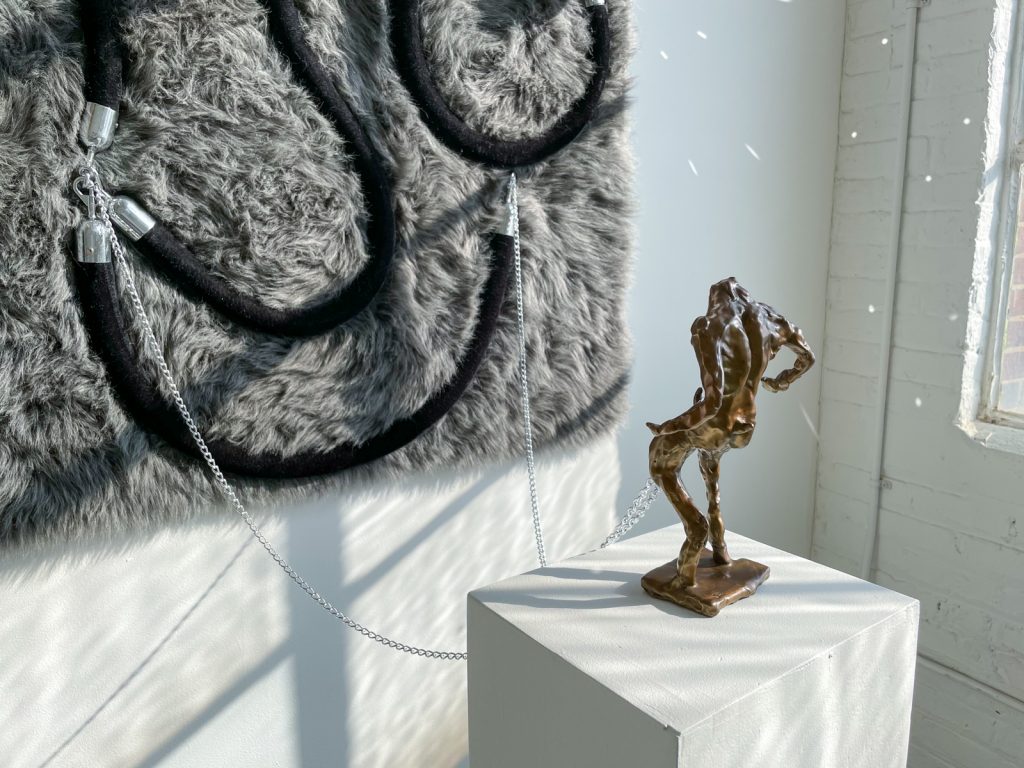 In Virtual Viewing Room A, each object receives a friendly introduction with a video shot on a cellphone. Attached to these videos are descriptions, where the artists share as little or as much as they want. Like people, some objects are open books, while others require a bit more time. The website is also where you'll find Virtual Viewing Room B, which includes Bradley Wester's reading of "My Balls and Chain," a graceful performance by Majumdar of the show's text from her couch at home, and among other things, a digital accompaniment to Unyimeabasi Udoh's work, Untitled (Pity Party). When objects are reconfigured on Jan. 2nd, a new virtual installation will become available as part of Virtual Viewing Room B.
In Virtual Viewing Room A, I encounter a conversation between two objects on a small shelf in the back-left corner of Space & Time. To the left, Rock Collection features a work by the late Sabina Ott, Gold Mountain, as well as two rocks that artist Mara Baker collected and received from South Africa and Michigan's Upper Peninsula respectively. The U.P. rock is shaped like a psychiatrist's couch. Ott's work lays atop it, the two in immediate conversation. To their right is a small projector and glass slide image reproduction of Miyoko Ito's "India." Set apart from their object counterparts, two artists huddled in a corner, as stand-ins for Ott and Ito, I imagine they discuss the history of women artists and artists of color in the Midwest, as well as how their works remain in dialogue today. A looped video work by Mauser projects through the glass slide into the corner of the exhibition space. The projection of her work feels like a processual moment. We've caught her in consultation with Ito, as they potentially speculate on how moving an image complicates the meaning of an art object as something to be commodified.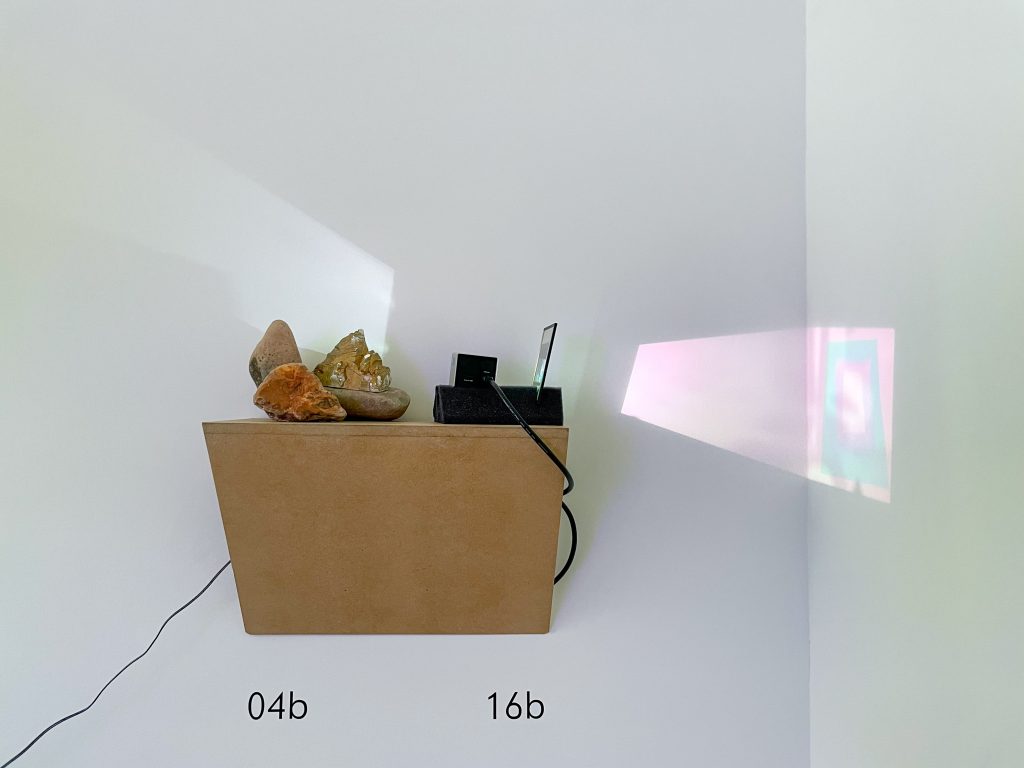 By eluding hierarchies between art object and non-art object, Exhibitionisms encourages a "poetics of the interpersonal," a phrase scholar David Getsy touts. Similar to the process of navigating first impressions, the longer one sits in the virtual viewing room getting to know these initially confounding object stories, attention evolves into intimacy. Through its access points and emphasis on the potential of idiosyncrasies, the show encourages cumulative dialogue. Each work's individual video, the multiple angles they can be perceived by, and their individual description pages, emulate the phenomenological experience. When moving about the virtual viewing room I found myself sitting with work after work and pacing between discussions–practicing dinner party behavior. Although I won't suggest replacing in-person physical embodiment with the virtual, I contend that through Exhibitionisms' extension of itself into Virtual viewing rooms A & B, the presence of the works was still felt. In their friendly editorial gestures, the show's organizers allow the interpersonal relationships that take place behind the scenes of producing an exhibition to play out between object, viewer, and screen.
On January 2nd, a new installation will be available online. On January 16th the show's panel discussion will be available and the exhibition catalog will be released. Due to Covid, both Tiger Strikes Asteroid and Space & Time are currently closed to in-person visits. Check on their website for updates.
Featured Image: Unyimeabasi Udoh, Untitled (Pity Party), 2020. Letter garland (Duralar and thread); dimensions variable (min. 42 × 14 in.). The words "SO SORRY" are in a raised font on white paper. Photo courtesy of Tom Van Eynde.
---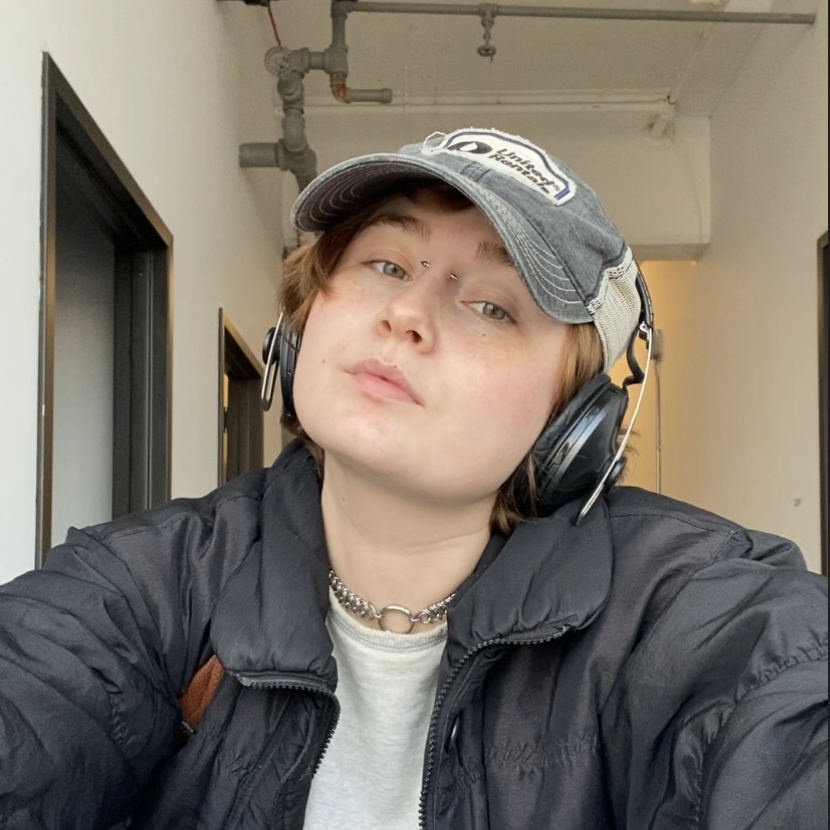 Joan Roach is a Chicago-based educator, curator, arts writer, and poet. Their writing and curatorial practices focus on sculptural, textual, and performance-based art concerned with how social space is conceptualized, created, and restricted. They write from a phenomenological perspective to encourage readers to critically examine their relationship with the material world. After working as the publication editor for LVL3, a curatorial resident for Chicago Artist's Coalition, and then a curatorial assistant for Johalla Projects, they elected to focus their career on arts writing and publishing, while teaching Art History at the Chicago High School for the Arts. Most recently, they've begun producing an art journal titled Slit that will debut in spring 2024.