Reflections on Standing Rock
Photographer + archivist looks back on a trip to meet and deliver supplies to the water protectors at Standing Rock.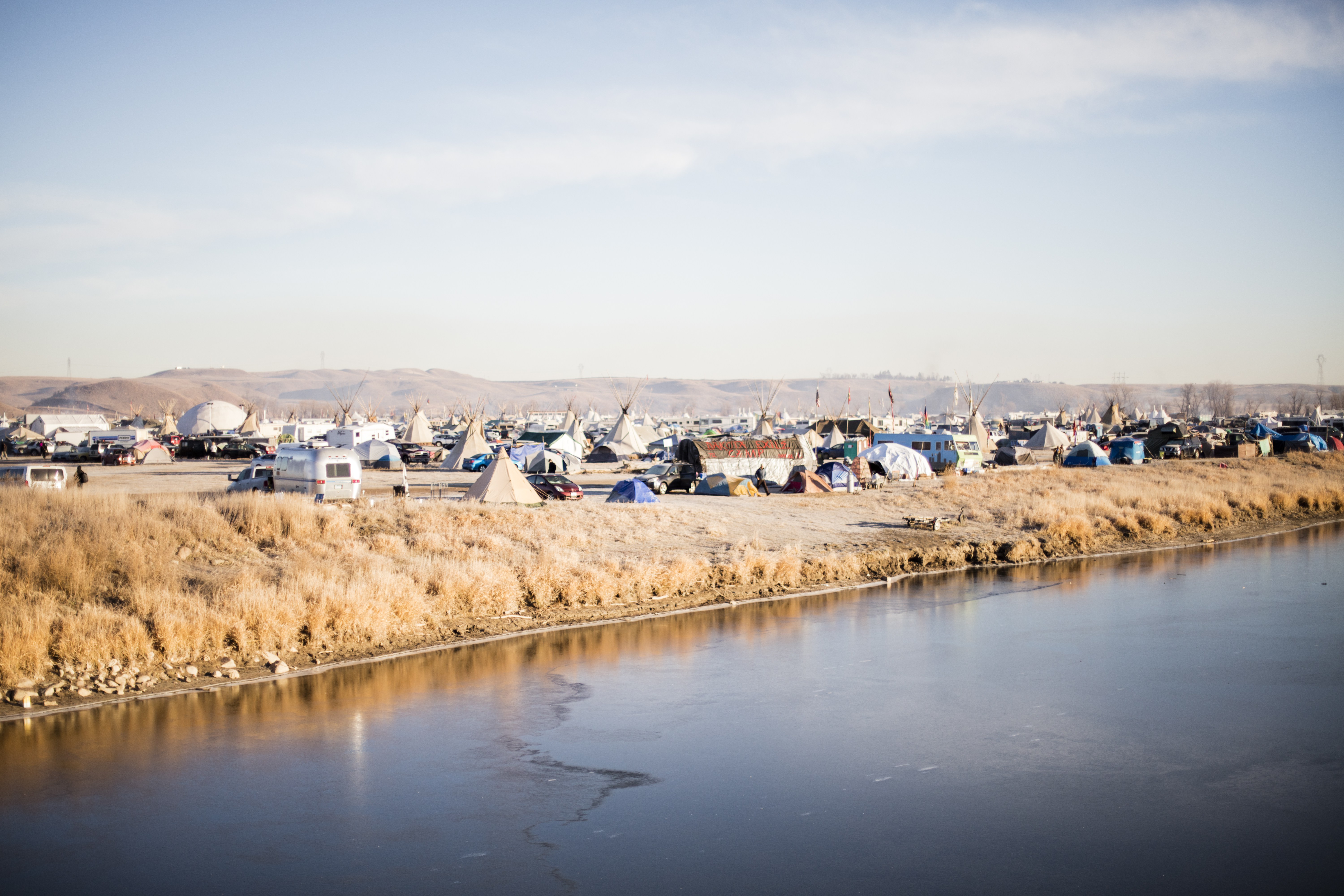 I have always been in touch with my roots, proud to be who I am—"Mexican, Mexicana," Guachichil/Xi´úi– This pride stems from my grandmother, Vickie 'ama who was proud of her Indigenous Guachichil/Xi´úi roots. She was born in a small village in the town Aguaje de Garcia (also known as El Aguaje de los Garcia's and Aguaje de Garcias) located in the municipality of Guadalcázar in the Mexican state of San Luis Potosi. I grew up on her stories of living in Mexico and I savored every word of wisdom from her. I grew up having the utmost respect for my elders and I adored her.
My grandmother passed away when I was 15 while we were living in Los Fresnos, Texas. As I stood in the room watching her take her final breath, I did not realize the entirety of what I was losing, something that took me 20 years to find again. I lost the peace I had through prayer. I prayed with my grandmother every night before bed. When she passed on, my heart forgot what the power of prayer can do. It is capable of bringing together so many people to accomplish great things. I witnessed and found this while at Standing Rock, North Dakota.
I went to Standing Rock with my husband Jose Alejandro Rodriguez and our great friends Natalie Escobedo and Juan Carlos Martinez from November 23 through November 27, 2016. We went there to support and stand in solidarity with our indigenous brothers and sisters standing against the Dakota Access Pipeline. We also went to drop off supplies to aid the warriors down there.
We left for the 13-hour drive on Wednesday, November 23rd, at around 6pm and arrived to Sacred Stone camp Thursday at 2pm. We entered the camps through Sacred Stone then drove through Rosebud Camp as we made our way to the Oceti Sakowin camp. We were looking for a group called The International Indigenous Youth Council (IIYC). I had met a member from IIYC back in Chicago at a fundraiser. This member, Carlos De La Vega, was a fellow Little Village resident, and he had mentioned how we could camp with them once arriving. I was filled with such gratitude.
As we entered the camps on "Thanksgiving Day," we were greeted by an array of individuals, all there to support our relatives and stop the black snake (aka Dakota Access Pipeline).
This first day, we participated in a large prayer circle near Turtle Island. We blessed ourselves with sage, held hands and hugged strangers as we lined up into a huge circle facing a large group of militarized police peering down at us from the top of Turtle Island. We overheard individuals in the circle praying for all of us, including the police and their families. At first, I was confused because part of the anger I carried regarding this issue blinded me to seeing the police and their families also needed to be prayed for as well. I closed my eyes, opened my heart and began to pray. On this day we also ran into some of Natalie's childhood friends from back in Chicago.
Shortly after this prayer circle we began walking back to camp to set up for the evening—the temperature drops very quickly once the sun goes down. Juan Carlos is a seasoned camper and set up a very nice fire for us the first night with freshly cut wood. This came in handy, as we sat around the fire for most of the first night and shared stories as we attempted to keep warm. This first night was very cold. We thought being from Chicago was preparation enough, but we'd never had to sleep outside in Chicago winter!
The second day we got up early to the sounds of Tony—our neighbor—getting up early to pray and it was beautiful to hear. As we prepared to get ready for the day, we walked from Rosebud camp, where the International Indigenous Youth Council camp is located, to Oceti Sakowin for orientation and to climb "media hill," the only location we could get signal on our phones.
After checking in with family and friends back home we walked back to camp check-in with IIYC members to see if they needed anything from Bismarck. They needed a few things so we did a supply and food run for them. Upon returning back into camp we were greeted with a "welcome back home," and it filled us with joy.
After dropping off supplies to IIYC, Natalie and I decided to take a quick walk back to Oceti Sakowin again to see if we could meet a few people and also to get a media pass allowing us to take photos around camp. As we were waiting for the media tent to open we met a man by the name of Brutis Baez from Oregon. He gave us fresh deer jerky and salmon that he made while telling us his story and listened to ours.
As I walked back to the media tent, I sat for an orientation regarding the rules to keep in mind while photographing around the camp. One of these rules that I found absolutely beautiful was about the horses. The utmost respect had to be taken when photographing these horses, because they are sacred. Some of them have a bloodline that can be traced back to the times of Crazy Horse and Sitting Bull.
While I was at the media tent, Natalie met a few people, including a man named Spud and a horse known as "the horse that has yet to be named." Spud thanked Natalie for coming to Standing Rock and explained to her what he and the horses were doing. They brought the horses out to the campsite to desensitize them. They have been trying to break the horses and were impressed with how well this female and another were doing with so many people and vehicles around. This horse and another brown horse were both females, age 3. When Natalie asked why this horse did not have a name, Spud said she didn't have one because their names need to be earned. There were talks of naming the brown horse Sacred Heart.
Meanwhile, back at camp Jose and Juan Carlos were helping the group from the International Indigenous Youth Council to set up a tipi. While setting up, the main tipi builder shared knowledge about creating the tipis. It is tied seven times on top and each time represents the seven council fires and the opening of the tipi always faces the East (sunrise).
The seven council fires are the seven historic divisions of the Dakota, each with a distinct but similar culture. Bdewakaŋtoŋwaŋ, The Spirit Lake People (Mdewakanton); Waĥpekute, The Shooters Among the Leaves People (Wahpekute); Waĥpetoŋwaŋ, The People Dwelling Among the Leaves  (Wahpeton); and Sisitoŋwaŋ, People of the Fish Village(s) (Sisseton), are referred to as the Santee or Eastern Dakota.  Ihaŋktoŋwaŋ, Dwellers at the End (Yankton); and Ihaŋktoŋwaŋna, Little Dwellers at the End (Yanktonai), are referred to as the Western Dakota or often as the Nakota; and the Tituŋwaŋ, Dwellers on the Plains (Teton) are called Lakota. The historic alliance of these divisions has been known variously over time as the Sioux, the Great Sioux Nation, or Oceti Ŝakowiŋ, the Seven Council Fires.
The second night was spent around the fire again, sharing stories, eating ramen, and keeping warm. We were also invited to participate in a meeting being held by the IIYC so we went over to Oceti Sakowin for this meeting. When we arrived the meeting had been rescheduled so that the space could be used for Medic training. We decided to walk around and sat down for a bit to listen to an indigenous group perform then went back to our camp. Once we arrived to our camp, we listened to songs being sung by a woman next to our tent–she was singing to her kids in Lakota. It was beautiful and as we sat around the fire, gazing up at the star filled sky, I was filled with peace once again.
The root of this movement is prayer, and so many nations came together for the first time in over 500 years because of a prayer. And this prayer continues to this day.
In Tonatiuh In Tlanetzia/May your sun shine brightly
---
Show Solidarity:
Rally for the Decolonization of Peoples Everywhere
Hosted by International Indigenous Youth Council of Chicago
Fri, Feb 3, 12pm
Driving into Oceti Sakowin Camp, Video: Analu M. Lopez
Featured Image: A view from Standing Rock Indian Reservation towards Oceti Sakowin Camp. A great number of tipis and trailers line the river. Photo credit: Analu M. Lopez.
---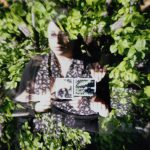 Analú María López is a Librarian, Archivist and Photographer living on Indigenous land that, along with the larger region, has always been home to Indigenous peoples, including the Council of the Three Fires: the Odawa, Ojibwe, and Potawatomi, the Illinois Confederacy: the Peoria and Kaskaskia, the Myaamia, the Wea, the Ho-Chunk, the Menominee, the Thakiwaki, the Meskwaki, the Kiikaapoi, and the Mascouten. We currently refer to this land as Chicago.
Born and raised on the Southwest side of Chicago in the neighborhood of La Villita (Little Village), where she still resides, she is Guachichil/Xi'úi from San Luis Potosi, México. Interested in underrepresented Indigenous narratives dealing with identity, language, and decolonization she writes and creates photographic-based projects exploring these topics.
She holds a Master of Library and Information Sciences with a certificate in Archives and Cultural Heritage Resources and Services from Dominican University and a Bachelor of Arts in Photography with a minor in Latin-American Studies from Columbia College Chicago. Currently, she works at the Newberry Library of Chicago as the Ayer Indigenous Studies Librarian. To follow her work: www.analulopez.com