On Movement and Standing Still: An Interview with Sam Scipio
The artist and cyclist behind the Chicago chapter of Sister Cycles and Bronzeville Bike Box discusses her love of bikes, design, and the story behind her featured piece in Connect Hyde Park Art Festival.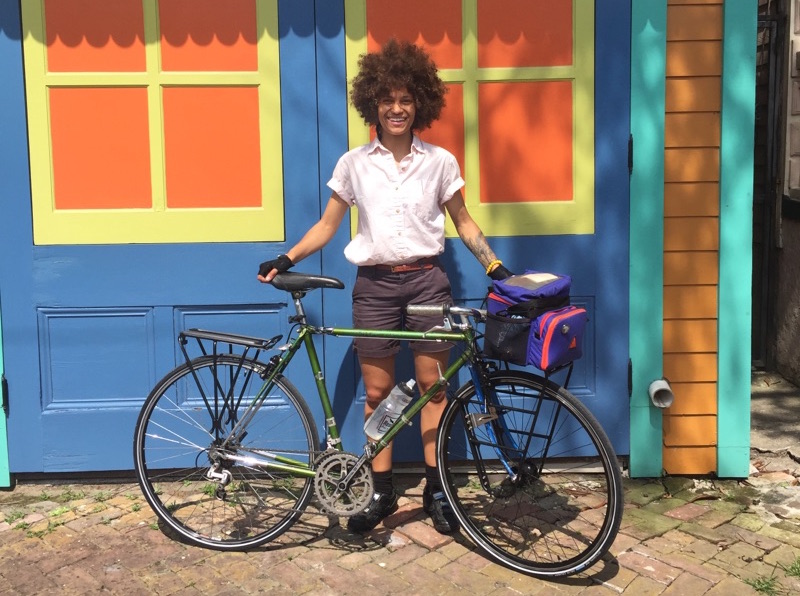 This interview is part of a series of conversations exploring the practice of artists featured in Connect – Hyde Park Art Festival, a free three-day arts festival spanning the intersection of visual + performing art, designed objects, film, music, fashion and literary culture. Conceived by Eric Williams (The Silver Room) in collaboration with the University of Chicago, CONNECT joins the heart of Hyde Park with the pulse of Chicago's existing arts community.
This edition in the series features Sam Scipio, a designer and avid cyclist who lends her skills to Bronzeville Bikes and Sister Cycles, bike communities that focus on community education around and promotion of bike culture on Chicago's South Side.
Tempestt Hazel: Your background is in industrial design with a focus on product design. How does that manifest in your current work with bikes and art making?
Sam Scipio: Objects have always been at the center of what I do. As I have grown, my interests have shifted from creating sexy/desirable consumer goods to functional/practical "tools". Bikes are a great examples of this. While they can be sexy, they are at the core a utilitarian tool. Their existence serves a function past high sales and planned obsolescence.
TH: You also have a background in dance, particularly tap dance. Where does that movement practice stem from? And do you find elements of it in the work you do now?
SS: Honestly, that movement practice stems from my inability to sit still as a child. I was in any and every class my parents could put me in. But, I loved tap dance. The combination of audible percussion with movement is intriguing. While I dont dance as often anymore, I think the movement shows up in my work with bicycles now. Movement through geographical space, economic space, social space – that's what it's about.
TH: You're known as an avid cyclist. When did your love of bikes begin?
SS: Yes! My love of bikes begin in Cincinnati, Ohio, where I attended school. There was a small group of ladies at a bike shop who decided they wanted to share their knowledge with other women. They started a program called Sister Cycles in which women could learn to build a bike in return for volunteer hours. There were about ten of us and we all walked out with operational bikes. That did it for me. "You mean to tell me I can build, fix, and have control over my mobility?" I was sold.
TH: How does your love of bikes and design merge through your work with Sister Cycles?
SS: The Sister Cycles in Cincinnati was started using a slightly different format. I have modified the format to fit the needs of the women here [in Chicago]. The first year, I tested a few formats – in the true spirit of the iterative process – and found the best fit. With Sister Cycles, my design background shows up in the class structure and processes of the sessions.
TH: Standing Still (Still, Standing), the piece you have featured in Hyde Park Connect, illustrates how the energy that comes with an act of destruction can be rerouted to show perseverance. Can you speak more about this piece and also connects to the theme of "Beauty Through Form"?
SS: As an object, the mulit-functional stool/end table is beautiful – cherry wood, soft finish, radiused joints. It meets that criteria. But also, despite its current broken form, it is still beautiful. The beauty shows through. It represents a special place in my journey as a designer and as a human to find beauty despite our tough times.
TH: Your current path seems to point to the continued hybridization of a range of interests. What's next with you different creative practices?
SS: Oof. I'm not exactly sure, but I know I would like to get back in the shop and keep learning. More furniture? Bicycle frame-building? Sewing softgoods? Something is coming…

To learn more about Sam Scipio's work with bikes, visit the websites for Bronzeville Bikes and Sister Cycles. To learn more about her practice, stay tuned. 
Featured Image: Portrait of Sam Scipio, courtesy of the artist.
---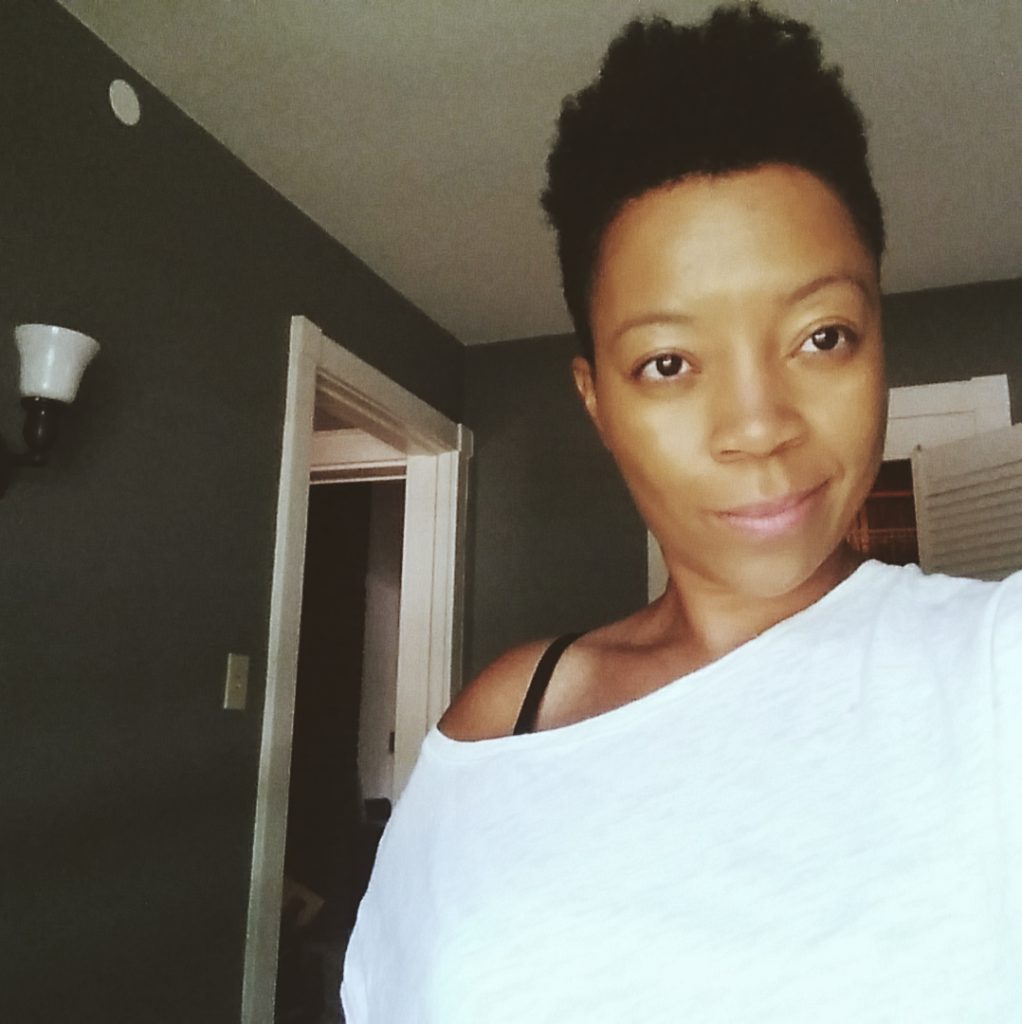 Tempestt Hazel is a curator, writer, artist advocate, and founding editor of Sixty Inches From Center. Her writing has been published in the Support Networks: Chicago Social Practice History Series, Contact Sheet: Light Work Annual, Unfurling: Explorations In Art, Activism and Archiving, on Artslant, as well as various monographs of artists and exhibition catalogues. tempestthazel.com