MGLEZ: Art Tribute to the Memory & Life of Martha Gonzalez
Due to a positive response from the Chicago community, the display of "MGLEZ: Art Tribute to the Memory & Life of Martha Gonzalez" will be extended until Jan. 12 at…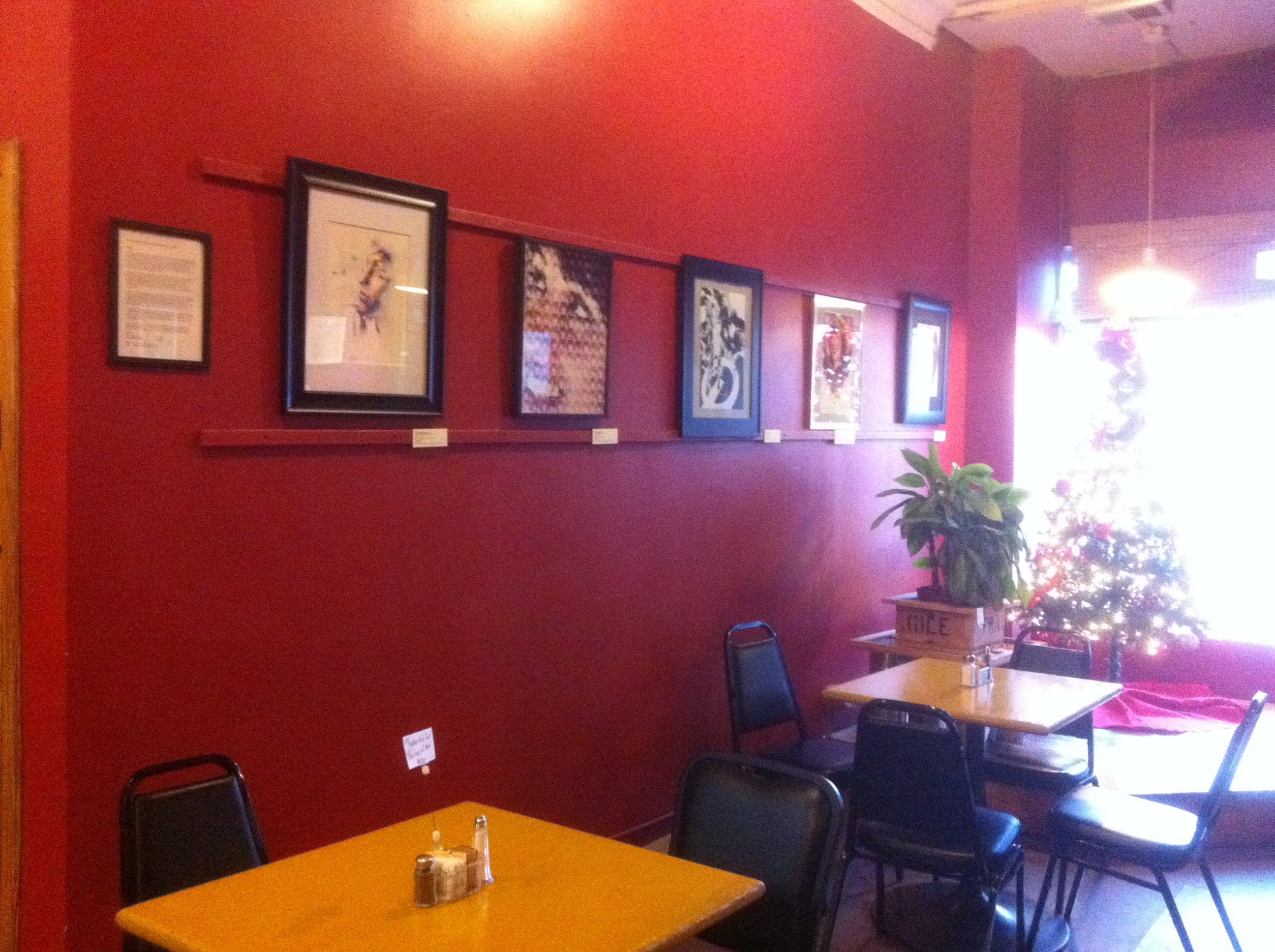 Due to a positive response from the Chicago community, the display of "MGLEZ: Art Tribute to the Memory & Life of Martha Gonzalez" will be extended until Jan. 12 at Kristoffer's Café in Pilsen.
It was near this café, at the intersection of 18th and Halsted that a hit-and-run-driver ended Gonzalez's life on October 13, 2009. This exhibit caps off a year of events organized by her husband, Andrew Kudelka and the Martha Gonzalez Memorial Committee as part of their efforts to bring the driver to justice, and to improve the safety of area pedestrians.
Kudelka worries that immigration status might play a role in the reluctance of witnesses to come forward. He laments that many people don't know that they can't be detained for helping investigation and stresses that those contacting the committee may remain anonymous. There is also a $10,000 reward being offered for information leading to a conviction.
The money was raised with the help of artists and friends who donated art pieces, and other prizes for an art auction and raffle held last November. Kudelka hopes that through the memorial committee and events, he is "getting the reward out there, getting people to notice that she's gone and that somebody must have seen something and to come forward and help."
Gonzalez was a lifelong lover of art and culture herself. She studied Art & Design at UIC, worked as a Spanish/English translator, and volunteered at the Alliance Française. As a child she was fascinated by space travel and achieved her dream of flying through the skies in her career as a flight attendant.
Portraits such as "Young Martha Goes to Space" by Steve Seelay and "The Light That Never Goes Out" by Andrew Kudelka lovingly allude to these aspects of her life using celestial motifs. One of her young sons also contributed a drawing to the exhibition. "Almohada del Sol" is of a big smiling yellow sun in the sky.
The traveling exhibit debuted at Fogata Village (formerly 500 Nations) where Gonzalez worked as a barista during college. Kudelka says he chose
this as the first location of the tour because it's where he first met Gonzalez. Its June opening commemorated, what would have been Gonzalez's 37th birthday.
In October 2010, the show became a part of Chicago's Artist month at its Kristoffer's Café location. A vigil was held near the café on October 13th to commemorate the one year anniversary of her death.Also during October, the memorial committee contributed an altar to the day of the dead event held by the Chicago Urban Arts Society (CUAS). As the centerpiece of the altar, Kudelka displayed a portrait he created of his wife drinking from a coffee cup.
Images of Gonzalez with her children and other family members were also part of the altar. Her mother, Angelica Gonzalez, was at the CUAS event and felt moved by "all the people that appreciated [her daughter], that loved her, that have worked so hard, that painted her," Gonzalez said.
Other altars at CUAS included a display of bicycles painted white in remembrance of the cyclists that have been killed in traffic accidents in Chicago. Improving traffic conditions for pedestrians and cyclists has become one of the goals of the Martha Gonzalez Memorial Committee.
Kudelka encourages people to make reports if they are hit by a car."If there's no record of it, we don't have the statistics to improve the area," Kudelka said. Working with other organizations, such as the Ally Transportation Alliance and the Consortium to Lower Obesity in Chicago
Children, the memorial committee held a "walkability assessment" on May 15th at the 18th and Halsted intersection. The committee has also worked on petitions to make the traffic signs more pedestrian friendly and to rename the street in Gonzalez's honor.
In addition to the community building, events and advocacy work that the Martha Gonzalez Memorial Committee has engaged in over the past year, Kudelka hopes that "maybe years from now we could build a park or a place that represents Pilsen and Martha at the same time," he said.
To contact the Martha Gonzalez Memorial Committee with regards to the investigation, or to purchase artwork from the MGLEZ exhibition please visit www.marthagonzalezmemorial.com.