Investing in Belief: A Conversation With Lyra Hill
After attending a Ritual Workshop at F4F (Femme 4 Femme), writer Ida Cuttler speaks with Lyra Hill about magic and the role of ritual before her move to LA.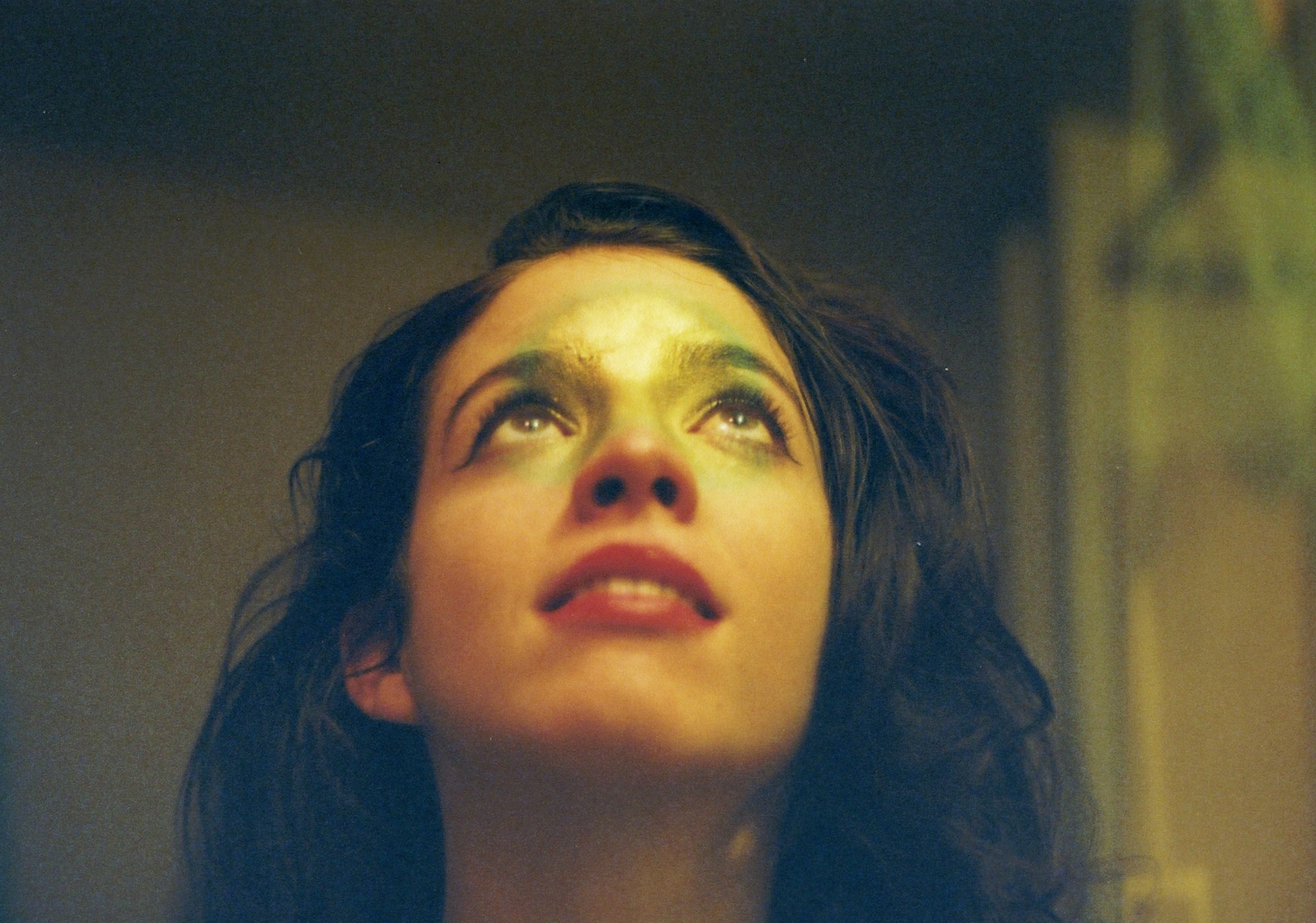 I showed up to Lyra Hill's Ritual Workshop at the F4F space a bit later than I wanted, but still earlier than I thought I would be. The email I received prior to arriving let the participants who had registered for the workshop know that the start time would be a firm 1:00 pm and that doors would shut promptly at 1:15. It was an unusually busy Sunday for me. I was rushing down to the Pilsen from Edgewater, and sure I wouldn't make it, luckily I got there right at 1:12.
F4F, which stands for Femme for Femme, is a community organization and dwelling space that is a host to a variety of events–all of which are curated to expand artistic and social practices within the Chicago community. All of the workshops at F4F are held in their spacious, high ceilinged attic, and all workshops have some sort of free food to nourish the participants. On the chilly January morning, I was there it was a fresh pot of delicious sweet potato soup.
There were about twelve of us at the Ritual Workshop. We sat in a circle, some of us on pillows, some of us on combination orange and tan desk-chairs. All of us had our shoes off. Lyra Hill sat at the western-most point of the circle. The first thing I noticed about Lyra was her red jumpsuit. The second thing was her confident and grounded vibe. The third thing was how these two features complimented one another.
Lyra began the workshop by telling us a little bit about her background in ritual and magic. She also opened up the conversation for us to share our own impressions and experiences with this topic. People were hesitant to speak at first. Words came out like wood over sandpaper, and the workshop was off to a slow and jolty start. But Lyra took charge and encouraged us by asking questions, and by doing so gave everyone space for processing out loud. It wasn't long before our responses became smoother. By the second hour we spoke more like flowing water, or like delicious sweet potato soup. We were all more comfortable. More open.
While Lyra is a performer as well as an educator, it was clear from the start that the workshop at F4F wasn't going to be a lecture, nor was it going to be a performance. We weren't there to just watch or just listen; we were there to participate, to engage with one another, and to learn by speaking and sharing.
This was the first Ritual Workshop Lyra facilitated at the F4F space but one of the last workshops in Chicago. Lyra has recently relocated to Los Angeles. I was grateful that in the midst of her move I was able to catch up with her and ask her some questions.

Ida Cuttler: You've been at this for a while now. What is the difference between the last workshop you led at F4F, and, say, the very first Ritual Workshop you led?
Lyra Hill: After doing these workshops for awhile, I realized a need for an additional solo visualization exercise within the group. At first, a lot of the exercises I did were things that I learned from other people. But the one I did at the F4F space, where we casted our own circle, I made it up based on a need that I saw in the room. That was super exciting for me as an educator and a priestess–to be like: "Oh cool, here is this thing that I do out of habit, occasionally, when I am alone, and it can solve the riddle of the tool that I need here."
IC: Who benefits the most from learning ritual?
LH: We all benefit from it. Often people suggest this kind of learning for individuals who are in compromised situations, or feel powerless, or are going through big changes. But also, it's a double-edged sword. Whenever you are powerless or marginalized, you need power. People outside of the mainstream seek agency. And magic has such a complicated reputation, people hold it up as either something that is totally false, or definitely true, or that the power you are going to get is to slay your enemies. And that is false. But the power that I believe to be real is a lot more subtle. It's subtle and it's longterm. To do this kind of work, it takes a lot of honesty, investment and patience. I try to offer a comprehensive view of it–to show people that magic and ritual is not a shortcut to empowerment, but to also not feel discouraged by it. It's potent and important, and totally subjective.
IC: You have to hold the realistic part of your daily life, and also work on it as a craft.
LH: Right. And the material is in your mind. That's a very mercurial thing to pin down.
IC: In addition to leading ritual workshops at spaces like F4F, you have also lead ritual workshops at bigger institutions such as the Museum of Contemporary Art Chicago (MCA). What is the difference between leading this workshop in a DIY venue versus a more institutional setting?
LH: The cool thing about institutional settings is that often they have enough resources where people can come for free. I wish all my workshops could be free, that everyone could access them. But I like DIY settings because I like the ability to control the environment. I like the flexibility and the warmth of the space. Ambiance is key if I'm doing ritual structure. Sometimes the florescent lighting of these institutions is a hurtle to get past.
IC: How does magic play a role in your own life?
LH: For a long time I was a lot more private about it. I was reticent to talk about it because people came to me with false hopes. It's a tricky situation, and I fear letting people down by being realistic about magic.
A fear that I have is being idealized in this role and of seeming like I have all the answers when, really, there are no answers. There are just suggestions. I'm really wary of people who try and seek that from me. I find putting people in a group helps mediate that concern. In groups, I can set up conversations between people and then people find out things from one another. That is what I prefer.
IC: What is it like to explore Ritual in a group setting?
LH: I think it's essential to put these ideas in context and that can only happen in a group. Every workshop I have taught has been with a really different group of people. I had one workshop that was a group of scientists and we talked about concrete metaphors in other academic practices. I had a workshop where everyone had a Christian background and we talked about ritual in a Christian context. Everyone percolates around different moralities and assumptions. Every time I do this workshop I learn new ways to explain stuff to people and new avenues of connection.
IC: What does magic and ritual offer in today's darker political climate?
LH: When the world gets really dark there is a lot of fodder for despair. Today, I see people who have not yet traveled through a gauntlet of hopelessness [who] are entering that for the first time now. Despair breeds complacency, which we can't afford. Hope is a resource that is required to continue living. Magic is a really good way to mine that resource. It's a slow process, but you also have to invest in belief. A lot of systems in our country are set up to discourage people from believing in hope, and to spread the idea that faith is not something we choose, which is something that is totally false. Every person has the capability to hold something up in their minds as beautiful or to dream up something that's beautiful for themselves. I don't know if ritual is the answer, but I think it's one really good strategy. It's a really good way to make bonds between people, which might be the best application for it right now. In order to resist oppression you have to have a lot of people who are bonded together. But people have a lot of issues. So they have to work on their own personal growth, individually, in order to then come together and cement those bonds.
This interview has been edited for clarity and length.
To see more of Lyra Hill's work, visit her website. Layla Durrani's work was chosen to accompany Lyra's words. To see more work by artist Layla Durrani visit her website. Then, stop by F4F on Valentine's Day, at 8pm for their next event, Jubilee!.
Featured Image: Photo of Lyra Hill, photo by Jennifer Caravello.
---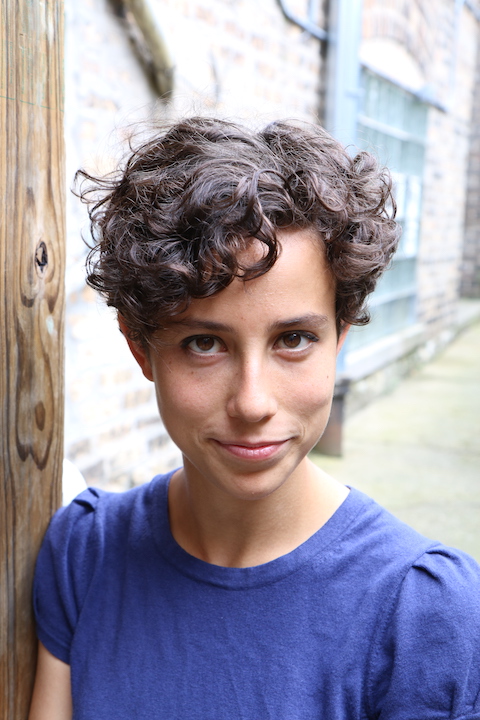 Ida Cuttler is a writer and performer living in Chicago, Illinois. She is an active ensemble member of the Neo-Futurists. Ida's live lit credits include The Arrow, The Paper Machete, Write Club, The Annoyance, and Cool Shorts. Ida's essay "How did I Happen" was published in Storyclub magazine's online publication. Additionally, Ida frequently contributes content to the Neofuturist blog. More of Ida's writing can be found on her Medium.