Counter Balance: Dance, Community, and Legacy
Integrated dance may be a new concept for some, but the fierce team behind Counter Balance: The Power of Integrated Dance have been bringing this powerful type of performance to…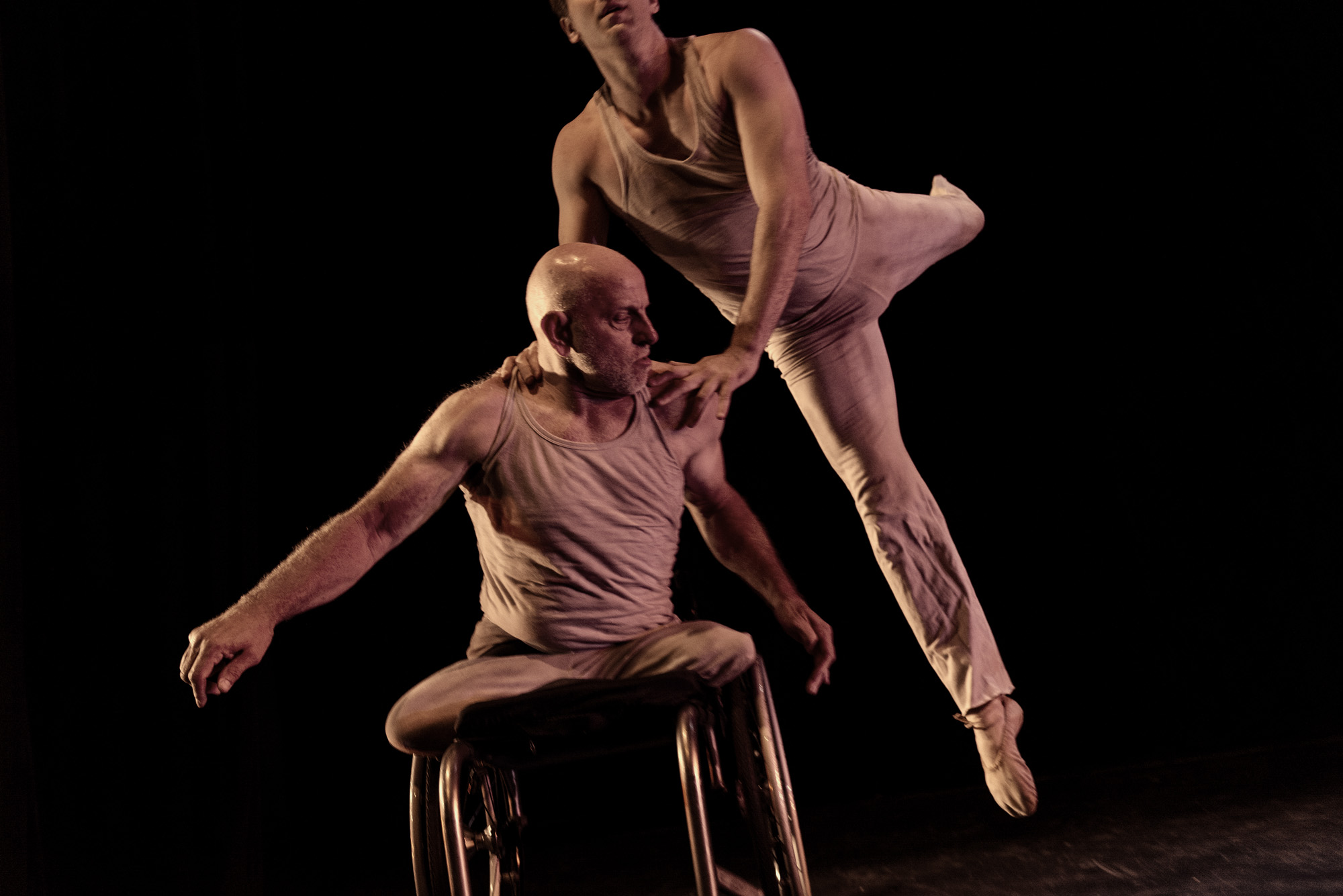 Integrated dance may be a new concept for some, but the fierce team behind Counter Balance: The Power of Integrated Dance have been bringing this powerful type of performance to Chicago audiences for years. Co-artistic directors Ginger Lane and Stephanie Clemens, along with Access Living, Bodies of Work, and MOMENTA, presented this 9th annual showcase of physically integrated works by choreographers and dancers with and without disabilities in early September.
The audience, which included families with children, disability community members, and dance enthusiasts, were treated to eleven pieces in two acts. Local choreographers included Ginger Lane, Sarah Cullen Fuller, Anita Fillmore Kenney, Kris Lenzo, Sarah Najera, and the internationally known Alice Sheppard.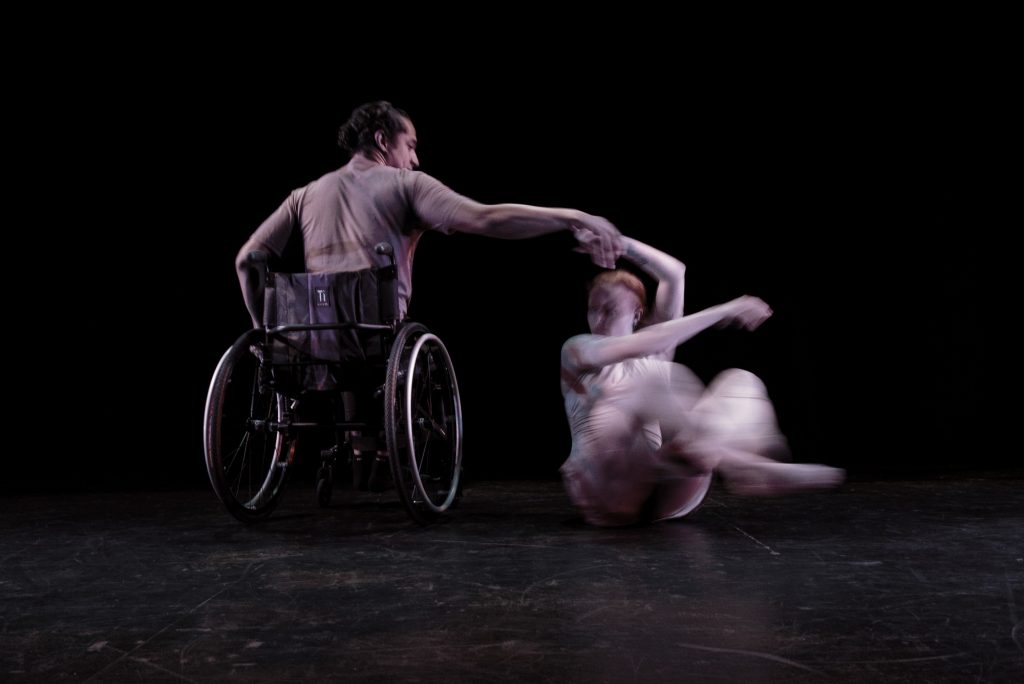 I had the opportunity to speak with Sarah Najera who not only choreographed the particularly lovely "Duet in C Major," but also recently took the helm as Executive Director of MOMENTA. As the resident performing arts company of the Academy of Movement and Music in Oak Park, MOMENTA has been working with dancers and choreographers with disabilities since 2003. In speaking about her process for choreographing integrated dance, Najera said she has a "finished movement in mind and we work together to get there." For "Duet in C Major," performed by Julia Cox and Robby Williams, weekly rehearsals over the course of the summer emphasized collaboration and trial and error. "Every rehearsal we would experiment and pull together a few phrases I was happy with," explained Najera. Video recording those rehearsals allowed her to map the final piece as it was presented. Highlights included the pair moving as one, using Williams' chair to propel them both, as well as Cox using her arms in a circular motion to mimic the shape and rhythm of Williams' chair wheels. The result was a playful and joyous performance.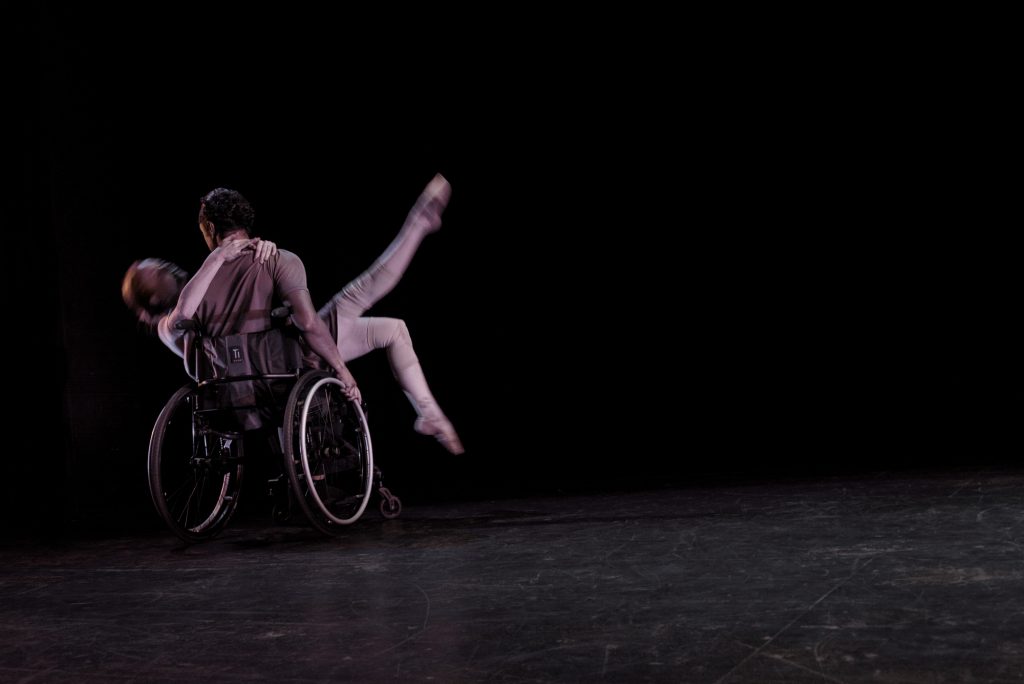 Counter Balance co-artistic director and choreographer Ginger Lane, also took the time to talk with me about her practice. "I look for music that speaks to me, from there I try to create a work that's going to embrace the dancer's natural movement," said Lane. As a dancer in several pieces throughout the day's performance herself, Lane's motions are very lyrical. In "Re-Membering a World to Come," Lane literally floats into the air, thanks to the smooth hydraulic lift of her motorized chair. When she first started working with Kris Lenzo, a dancer with incredible physicality and bold movements, Lane admits she was trying to get him to move the way she does. Through experience and getting to know her collaborators, Lane now makes the point to "work with the dancer's natural inclinations and abilities—to create something that's going to make [them] look good."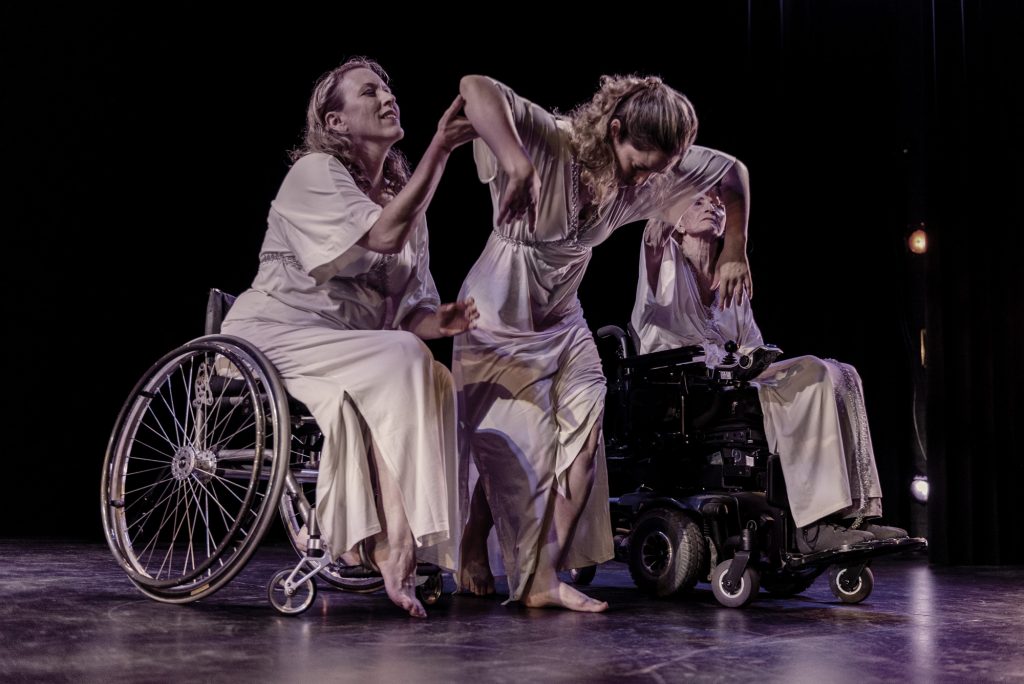 There was a special collaboration in this year's lineup. Lane's granddaughter, Taylor Lane, performed with her in "Flow," a new work created by Lane in March of this year. "It was so natural for her to be a part of the piece, because I created that piece with generations in mind," explained Lane. The piece, which also featured dancers Ladonna Freidheim and Susan Ojala Myers, was very tender and feminine. On working with her granddaughter, Lane said, "She is the youngest embodiment of my legacy; it was a pure joy."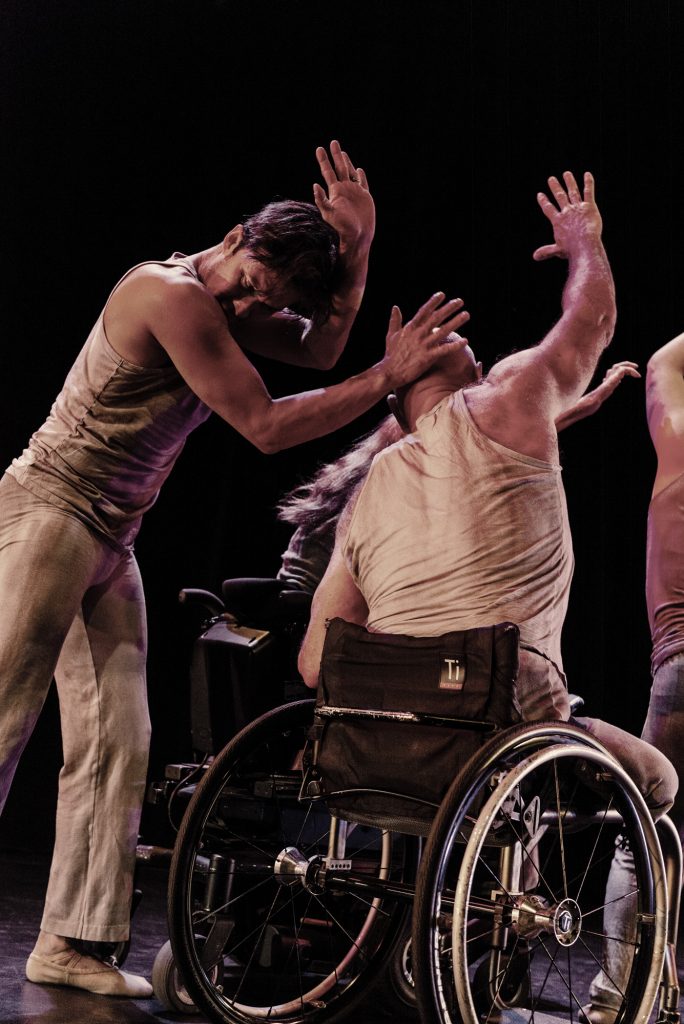 For the first time, Counter Balance was truly an international affair. Last year, the Israel-based group Vertigo—Power of Balance participated via video projection. This year, the Vertigo duo Hai Cohen and Tali Wertheim performed live. Their work, "An Intimate Duet," was sensual and meditative, a captivating performance. The other international act came way of South Korea. Light Sound Friends presented "Moon, Flower and Light," a magical portrayal by Young Min Kim, choreographed by Hye Ran Kim and featuring traditional dress, video projections, and falling blossom petals.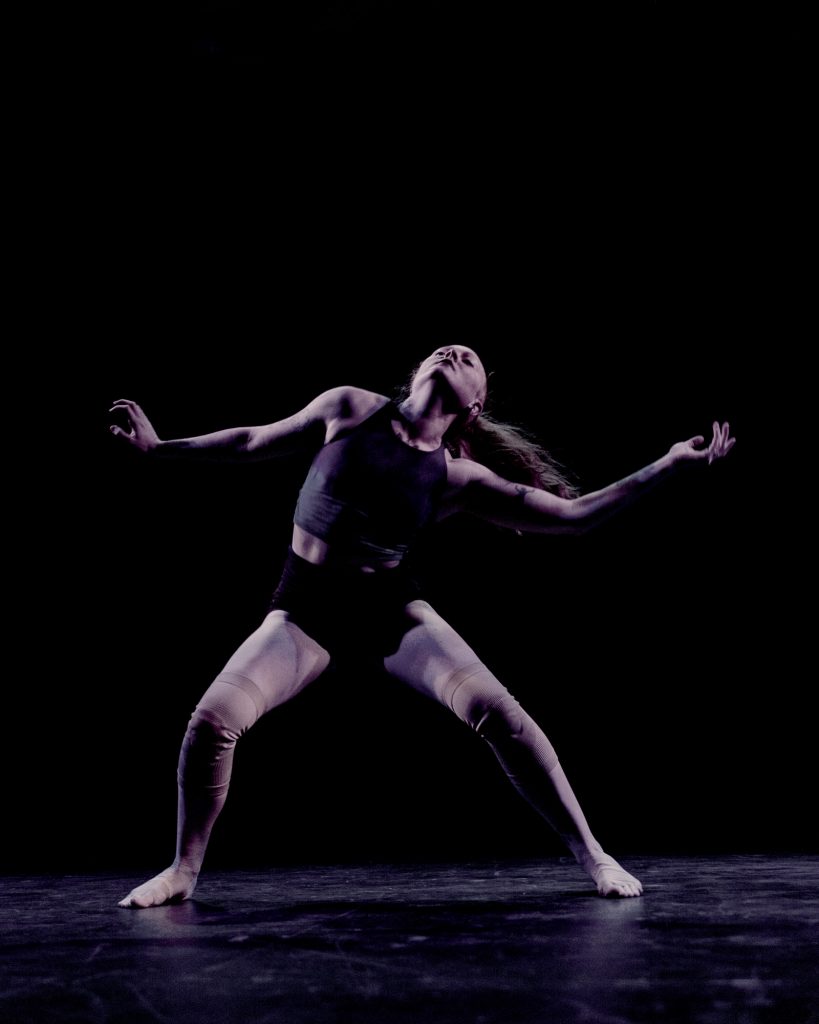 Though the day's performances were a celebration of dance and community, the program began with a difficult announcement. That morning, Marca Bristo, founder of Access Living and international disability advocate, had passed away. Lane remarked that "none of this would have been possible without Marca's leadership and support." Counter Balance had its start in 2008 as a part of Access Living's Arts & Culture Project and had been sustained by Bristo in a multitude of ways since. "To further the works of people with disabilities and enrich their lives, that is the legacy of Marca," said Lane. The co-artistic directors, choreographers, and dancers dedicated their Counter Balance performances in Marca Bristo's name—I do the same with this article.
This article is dedicated to the memory of Marca Bristo and her tireless championing of the disability community. Rest in Power, Marca.
Featured Image: Two dancers dressed in light grey clothing are in motion on a dark stage; the dancer on the left (Kris Lenzo) is seated in an active wheelchair with his arms out wide; the other dancer leaps, using the first dancer to help lift him off the ground. Photo by Ryan Edmund.

---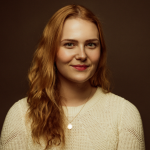 Courtney Graham is a Chicago-based arts administrator, writer, and event planner. Her writing and research focuses on accessibility for people with disabilities in cultural spaces, exploring access and spotlighting artists with disabilities. Courtney serves as the Assistant Director of the Evening Associates at the Art Institute of Chicago, engaging the museum's next generation of art-minded philanthropists. She completed her BFA at the University of Michigan and her MA at the School of the Art Institute of Chicago.