Chad Kouri & The Post Family
I met with Chad Kouri at his home studio and during our session he discussed the path and progress of the The Post Family. They are stepping into their fourth…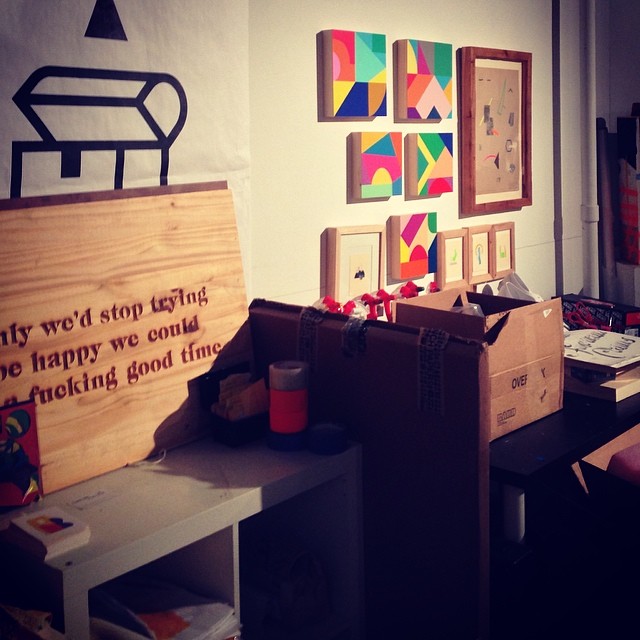 I met with Chad Kouri at his home studio and during our session he discussed the path and progress of the The Post Family. They are stepping into their fourth year and not your ordinary group of artists working-in-a- studio-space type of deal. These folk look at art communities as a way to inspire each other and expand on their own art making. It is all give give for them. On The Post Family website they share what interests and inspires them with featured articles about artist studio visits, design related news, how technology effects the arts and really anything that is super cool. The studio space is multi-functional and an incubator for creativity. In the coming months we will have interviews with the rest of the group along with highlights from their spring programming.
Chad Kouri and The Post Family from Nicolette Caldwell on Vimeo.
_
Featured Image taken from Foursquare.