Beauty is in the "I" of the Beholder
Art curator, editor, and writer Chenoa Baker reflects on the avoidance of first-person pronouns in art criticism.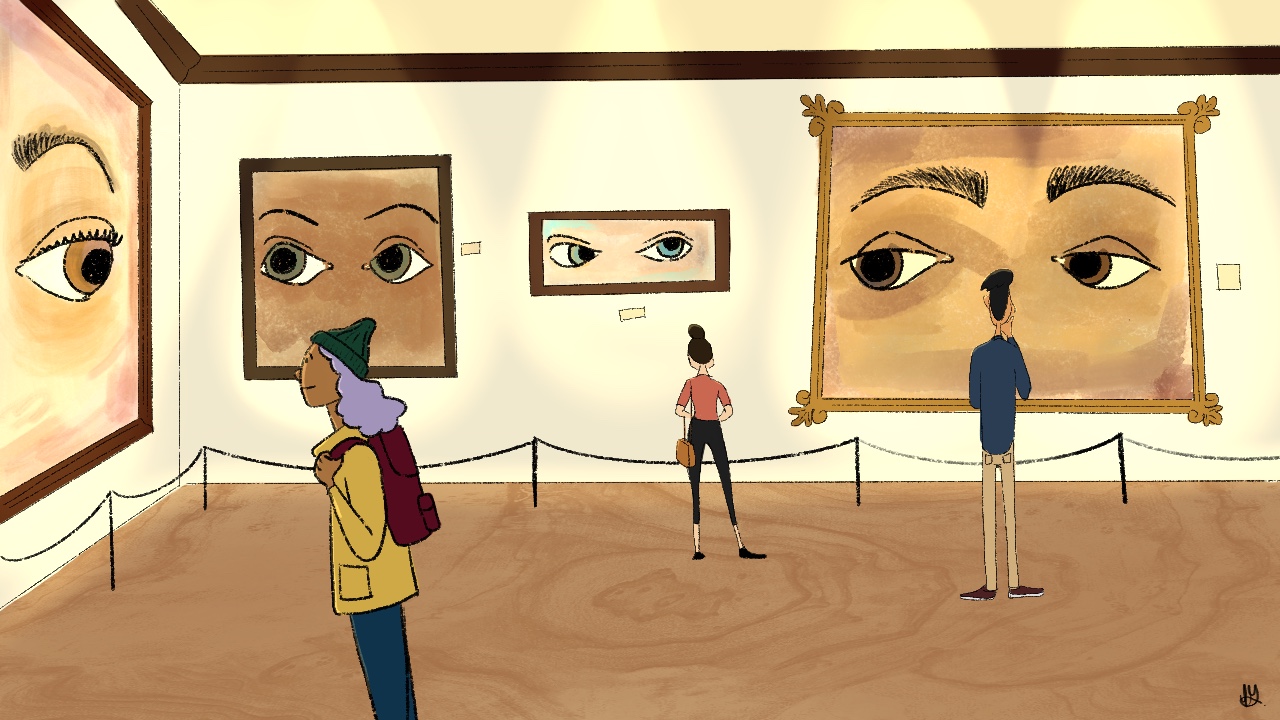 In the beginning, there was the word and the writer.
Without the writer, a blank page looks back; formless and ready to be shaped.
———————————————————————————————————————
Once a teacher told me: read, think about what you read, then write about what you think.
So, why should I now speak from my own experience? This teacher valued my thoughts and reactions in writing and reoriented my tendency to summarize to lead with my experience. As a mechanism for critical thinking, writing is an expression of inner thoughts by making them concrete. Art writing would be far more personal if I unveiled parts of myself explicitly. For instance, what if I shared with you these personal facts:
reality TV is my guilty pleasure
my dad's a photographer and my mom's a nurse
art first spoke to me from Jeff Donaldson: Dig at the Everson Museum of Art
my first job was working the drive-thru at Wendy's
I'm anxious and introverted until dancing
I rather tea over coffee
I survived assault
I make cards
I hate working out
I'm from the Northside of Syracuse and lived in Pittsburgh and Boston
I picked a nebulous major (Cultural Studies)
I emailed Snapple to replace plastic bottles for glass ones
I feel most alive in San Juan, PR
my alternate universe career would be in comedy
sour gummies are my weakness
my first poem was about my mom's ectopic pregnancy in first grade
and my hair is as big as my personality?
And as it's a fact, I am who I am, all these parts of myself flavor my writing.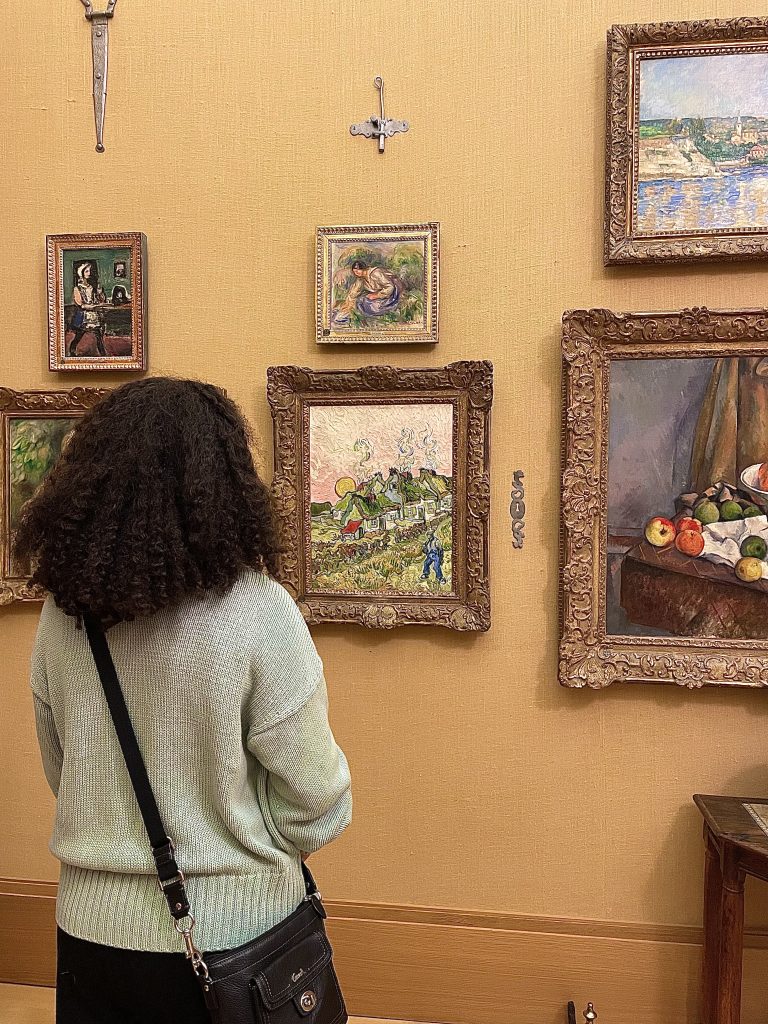 At least for those of us who have grown up in the United States, ever since middle school, we are taught not to use first-person pronouns in writing. We are socialized to use an omniscient narrator's voice; a scholar who cannot be refuted. Omniscient narration as a device positions a writer above image makers and readers. This positioning is arbitrary and palpable through the simple act of third-person writing. But first, to understand the power that yields, we must define the term art criticism.
Art criticism or the even loftier word, "historiography" records, reacts, and meditates on artwork, an artist's practice, or an exhibition, and it can be traditional or experimental in form. However, art criticism arrived because of those who studied art, music, and philosophy who had access to travel and salons of art exchange which in itself is a source of economic, time, and creative privilege. When adding a personal spin, it distances from the fraught past of such writings.
Due to these facts and circumstances, I am part of the school of thought that all art criticism is autobiographical whether implicit or explicit. So why not lean into it, why not lean into the autobiographical?

Bringing back first-person pronouns into criticism centers an author's lived experience, democratizes how we relate to art, and positions ourselves in the context of what we write about. We, as individuals, experiencing an artwork, make the call on whether something is beautiful or not and how it makes us feel. This is why we should put the "I" back in art criticism.
For example, when I was writing about the Bahamian textile artist Gio Swaby, she invites friends and family to wear their best going-out clothes for a photograph that becomes a textile portrait. I relate to how she recreates a party atmosphere. I position myself as someone who also has homegirls that I go out with and recognize how sacred capturing a moment of our authenticity and bond is while being serenaded by party music. How we relate to an artwork shows that we have a stake in its meaning-making. Meeting her in person solidified this connection. Or even in Jen Turwdzo-Stroh's Review of We. The Culture at the Indianapolis Museum of Art at Newfields talks about growing up in Indiana and how she might have stayed there because of the work that collectives are doing to amplify Black art in the city. Both examples show that we as authors are the first stakeholders in what we write by reflecting the first rule of journalism: write what you know.
There is an art to first-person pronouns. The main reason that teachers tried to cut them from essays in middle school is the nails-on-the-chalkboard effect of when someone says "I think," "I feel," or "in this essay, I will." These self-referential statements are a bit clunky and inherent. A better use of the first-person is positionality and relatability. Relatability is important because, like the feminist maxim, "the personal is political," there's a link between individual and collective experiences, or first-person pronouns allow space for contesting dominant and non-dominant experiences.
To continue with these thoughts, at the Art Institute of Chicago in the summer of 2021, I saw Bisa Butler: Portraits with my mom, brother, and two cousins. As the only person in that group in the arts, I knew to shut up in the museum — not because of the sterile and cold rep looking at art in museums has, but because I knew listening to what my family said was more important than speaking; lived experience outweighs academic expertise.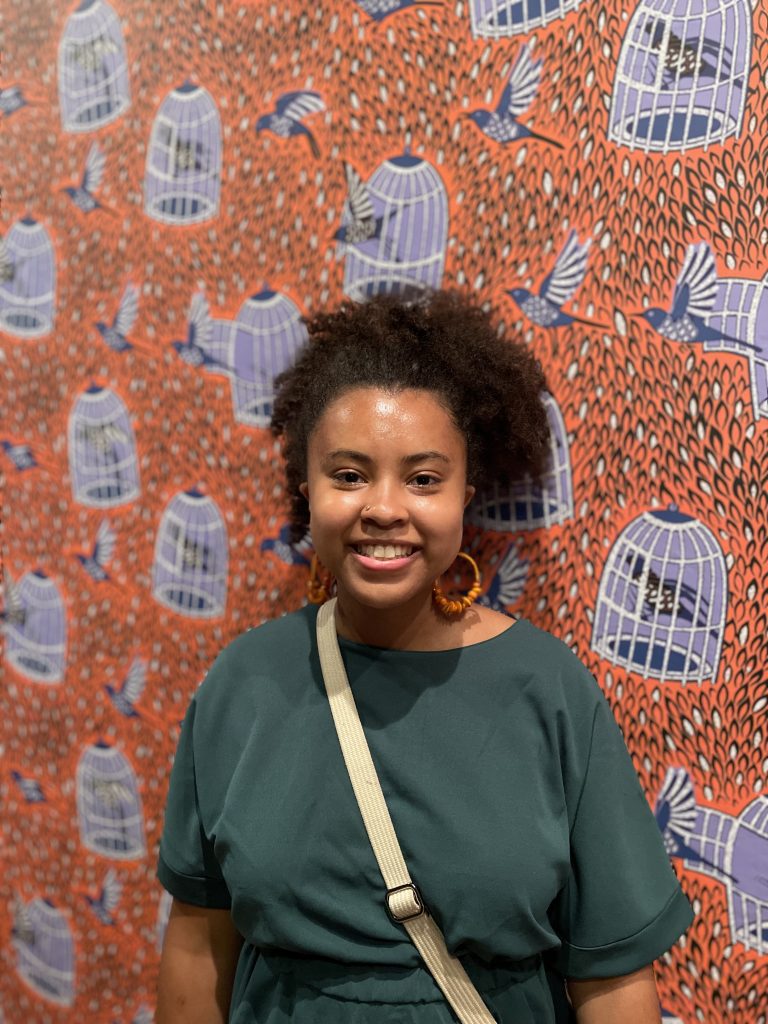 As we went through the exhibition, my mom listened to the Spotify playlist created by the artist, while my brother, Mateo, and I wandered as a pair (like we always do) to take photographs and marvel at the technique and bright kool-aide colors dancing before our eyes. We nodded, out of respect, to the figures against the patterned background. The bright colors of the fabric reminded me of my mother's tendency to collect kente cloth or pagne tissé from Senegal. Our household always had a Pan-African aesthetic. Mateo and I wandered down a hallway. Is this part of the exhibition, too? Nope. We got lost and entranced by an Archibald Motley painting. Mateo documented this moment with his iPhone. We were never lost but playing in a different time signature. All of these experiences relate to collective ones: the stuff we value in the home, getting lost in the museum, music, and family — all the more powerful than a formalist analysis of Butler's paintings. Personal pronouns archive feelings rather than just facts. Again, first-person pronouns are perhaps the future of art criticism because it makes it non-hierarchical, relatable, and accessible.
Aisha Sabitini Sloan, an experimental writer with whom I became connected because we bonded over the impulse to write and archive our fathers' photographs, published Dreaming of Ramadi in Detroit. As I read pages during my commute to work, she shows me how personal pronouns solidify our interconnectedness. A page flows like water: between Rodney King and David Hockney's portraits with tributaries of feeling like a trespasser in her own city, lucid dreaming, and sharing the story behind her name. All in all, if we write first pronouns back into art criticism, it will show that we feel something and in which ways we do, and how these feelings connect us. Art is an experience that is deeply personal and emotional, further demonstrating that beauty is in the "I" of the beholder.
---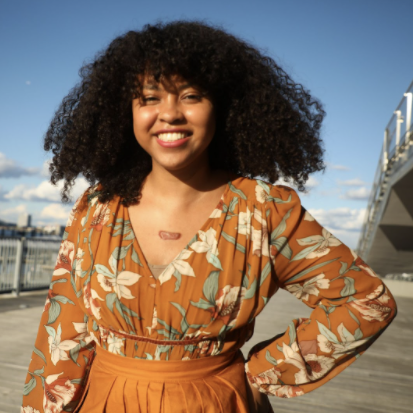 About the author: Chenoa Baker's curatorial and writing practice meditates on the intersection of Black art, spatial studies, and BIPOC feminisms. Currently, she is based in Massachusett, Wampanoag, and Nipmuc land as a Museum Fellow at the Institute of Contemporary Art, Boston. Her work is featured in the Museum of Fine Arts, Boston, Burnaway, Art & Object, Black Art in America, and Sugarcane Magazine. Learn more about her on LinkedIn or Instagram.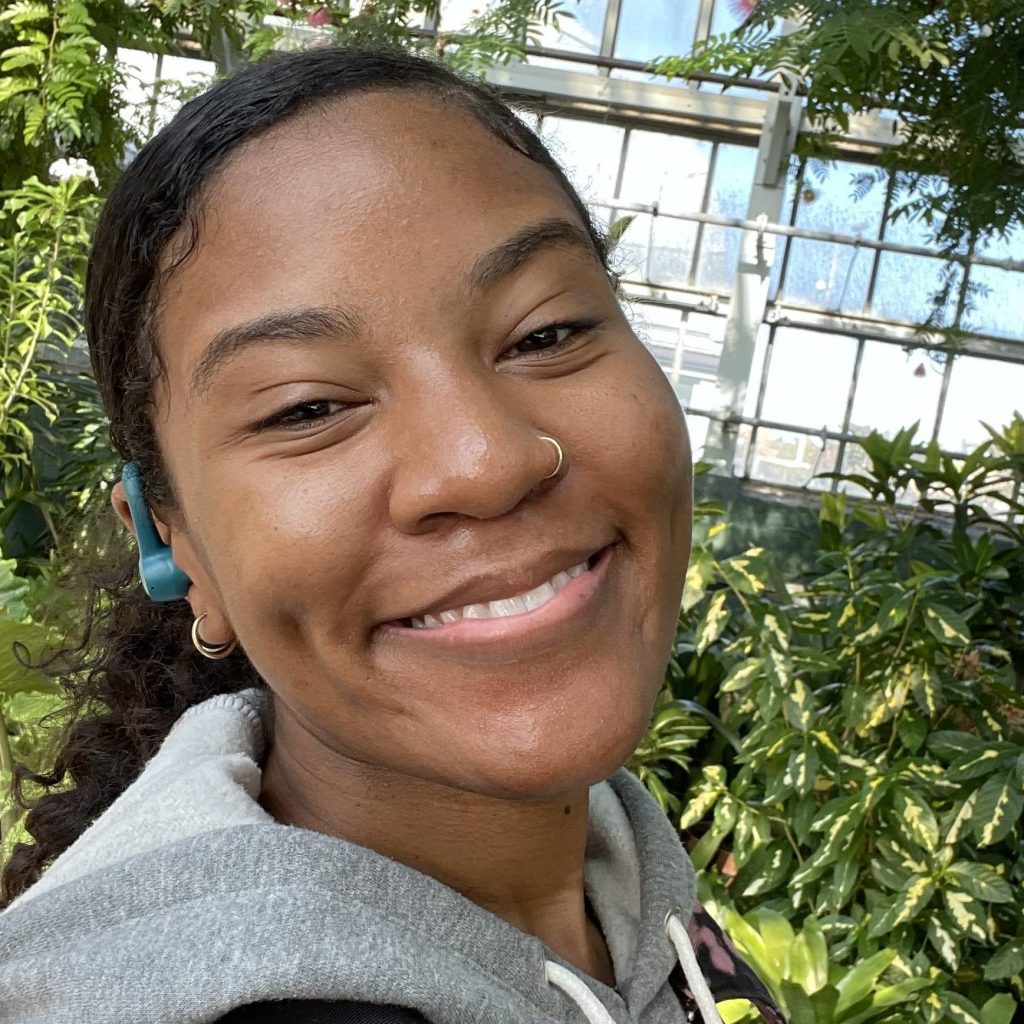 About the illustrator: Tianna Garland is an illustrator and animator based in Chicago. Originally from the metro Detroit area, Tianna moved to Chicago to pursue her degree in graphic design in 2012. Aside from her interests in visual arts, Tianna is also a music enthusiast and enjoys curating playlists. You can view more of her work at tiannagarland.com or IG: @oh_heyt.