Artistic Meditation: Bryana Bibbs Explores Personal Narrative Through the Intersection of Weaving and Painting
The work in the exhibition Numb at Oliva Gallery showcases a unique fusion of weaving and painting, depicting the artist's personal journey.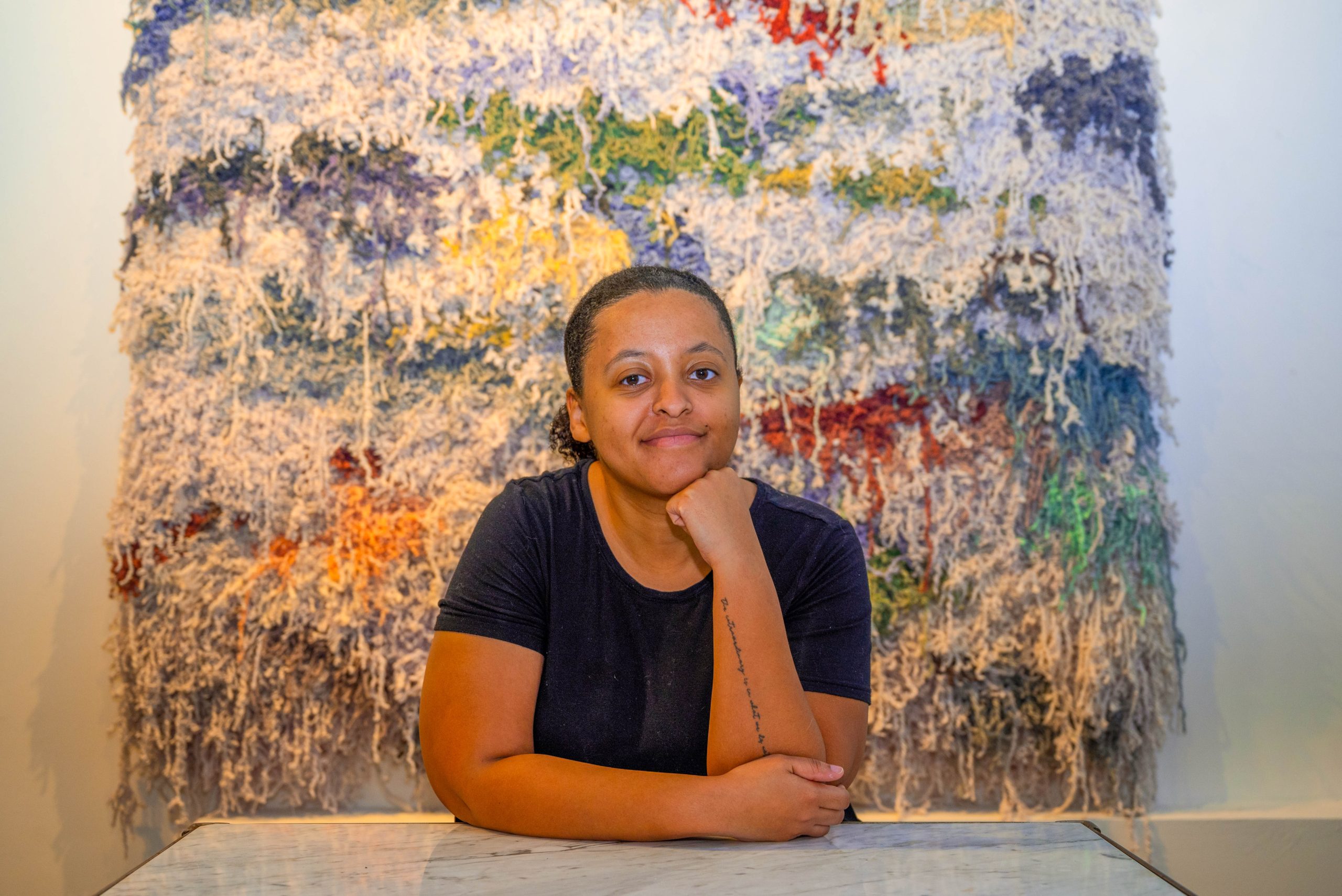 Narratives can be spun in a myriad of ways, from songwriting, painting, poetry, and sculpting; the only limit to any medium is the human imagination. And in many instances, the artist's process of exploring and manipulating the medium is as intriguing as the content of the work itself. Textile artist Bryana Bibbs fuses weaving and painting to create an artistic style that is uniquely her own. The solo exhibition, Numb, at Oliva Gallery charts her development as an artist and her journey to discover the best medium to convey her story while processing her complex emotions.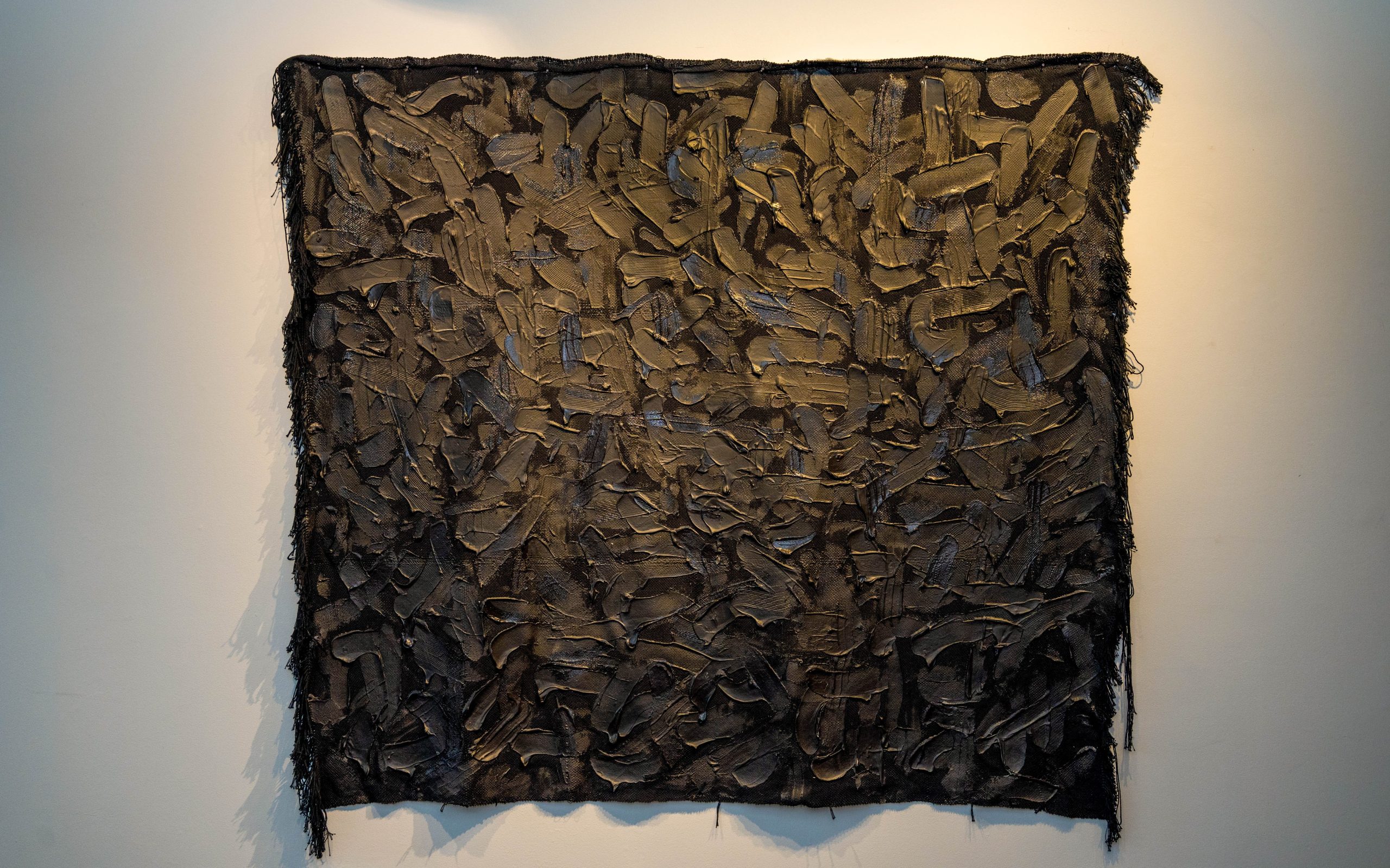 The painting and sculptures that comprise Numb span the years 2020-2023. The very blue and melancholic painting Why Do We Fall as well as her darkly brooding and intense painting 3:16 AM reflect an influence from Bibbs' experience as an art student, where she started as a painter. These vivid paintings are characterized by multidirectional lines of paint, visible paint mixing, and thick paint strokes that manage to look both deliberate and spontaneous. They have a sense of rapid movement that feels urgent. When I met with Bibbs in her studio, she emphasized the reactionary nature of these pieces. With titles pulled straight from the lyrics of songs that remind her of a moment in time, the paintings represent an immediate outlet for an immediate emotion. Each brush stroke is compelling and impactful.
These paintings were created in 2020, the same year Bibbs founded the We Were Never Alone Project, a weaving workshop for victims and survivors of domestic violence, a subject the artist has an intimate knowledge of.
Also included in the exhibition are large-scale woven works, her most ambitious pieces. They're much slower in comparison to works like Why Do We Fall and 3:16 AM. While Bibbs' paintings can be characterized by their brusque and energetic movement, her weightier wall sculptures are defined by their dense materiality and consideration. Bibbs shapes the entire piece at nearly every step of the process. The yarn that makes up the pieces is produced over hours and hours. She starts with the processed wool shorn from the likes of sheep, llamas, goats, and alpacas. She then tactfully cards, blends, and spins turning the bags of wool into fine colorful yarn. It's only after the manual manipulation is complete that she weaves the large sculpture, another highly labor-intensive process. The time investment into each sculpture connects with moments in Bibbs' life. Her stylistic evolution from painting to full-on weaving coincided with the tumultuous end of a harmful intimate relationship. All of those memories and experiences are woven into each inch of the works.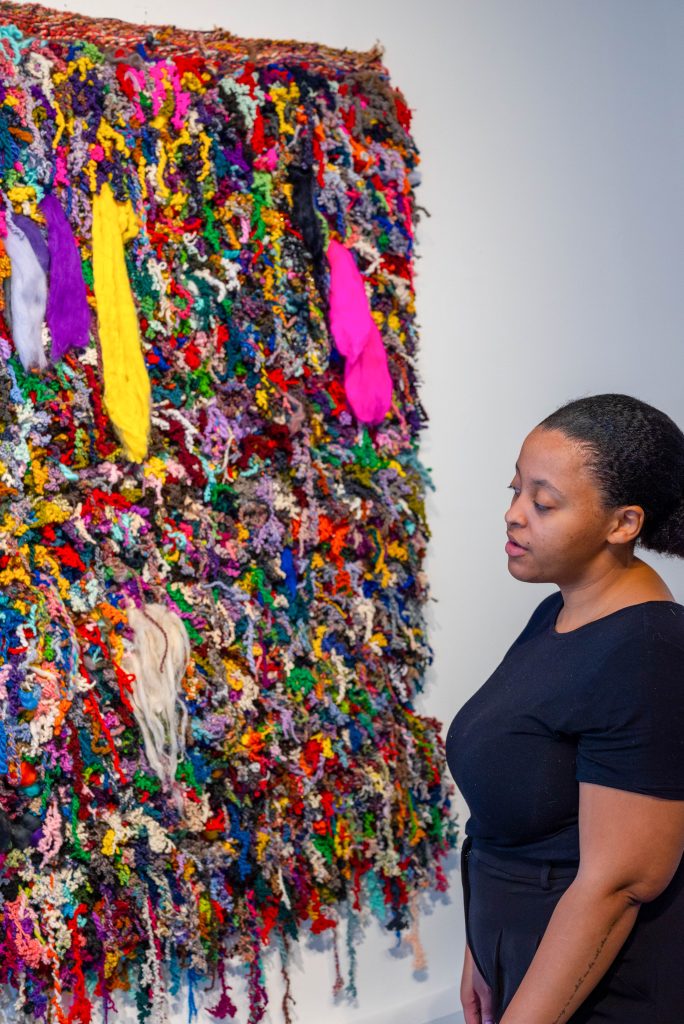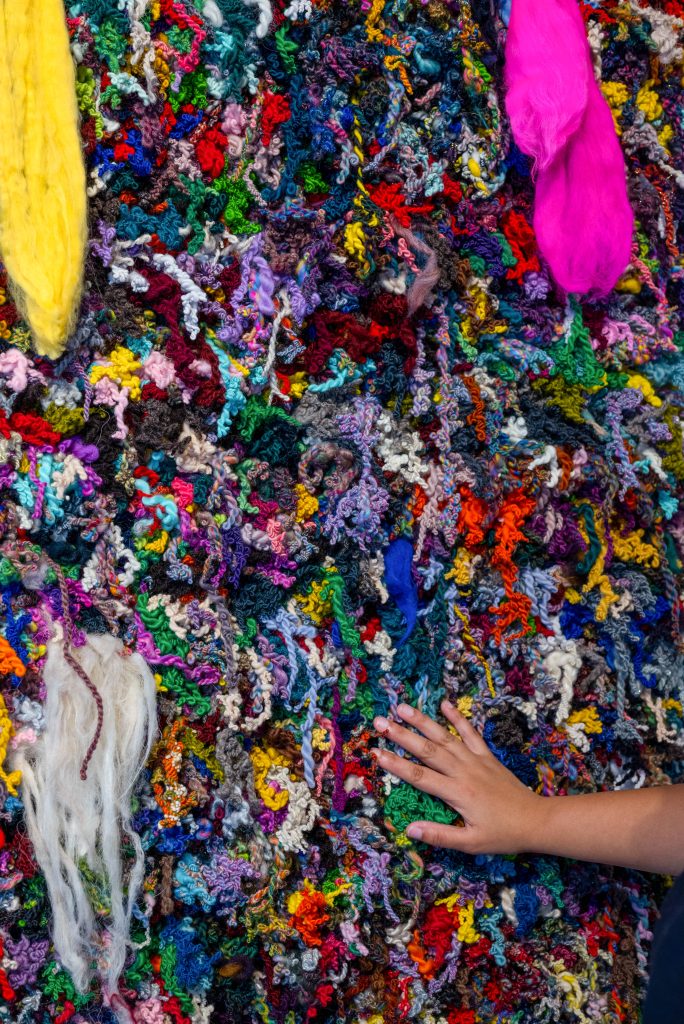 Bibbs's evolution from two-dimensional work to three-dimensional work was gradual but almost predetermined. When looking closely, her inclination to craft more tactile work is evident in her earlier paintings. The heavy impasto lends a three-dimensional quality to the paint and creates an appealing visual texture. And even beyond that, other handmade elements appear in the pieces, instead of canvas, she uses cotton, which she wove by hand. In the earlier paintings, you can see her straining against the limitations of the medium. As she explained in our conversations, her weaving practice developed because painting was no longer sufficient. The deeper, more personal themes and ideas she wanted to process couldn't be fulfilled only using paint. And yet her painterly intuition is still present in the colors of the work. She weaves a visual journey with dark yarn with bright elements, or gradient various pastels. Alone Against It All, is a riotous, explosively colorful piece. The brightly colored yarn bursts forth the piece like fireworks against a night sky. Her embrace of color makes her technically and conceptually challenging work approachable, even inviting.
As Bibbs's practice expands, she pushes the boundaries of weaving just as she did with painting. In her recent work, a critical avenue for Bibbs to explore three-dimensional mediums is her Journal Series. Her entries take the shape of smaller-scale woven works. As she weaves them, she incorporates pieces of detritus and other bits of life into the sculptures. Branches, leaves, bits of paper, each individual sculpture operates like a page of a diary; the nonwoven aspects offer details and small insights into her life. As she grows as an artist, Bibbs is unrestrained from the boundaries of the work. 
Picture the solitary artist, diligently working in their studio, cocooned in their own thoughts. Creating art is a type of meditation. The method an artist uses to tell their story is as important as the content of the story itself. The works that make up Numb chart a fraught time in Bibbs's life. The process she developed in response allowed her to tell her story of trauma, resilience, and survival. The result is a collection of works centered wholly on artistic expression interwoven with meaning at every level.
Bryana Bibbs' exhibition Numb is on view at Oliva Gallery from April 7 through May 6, 2023.
---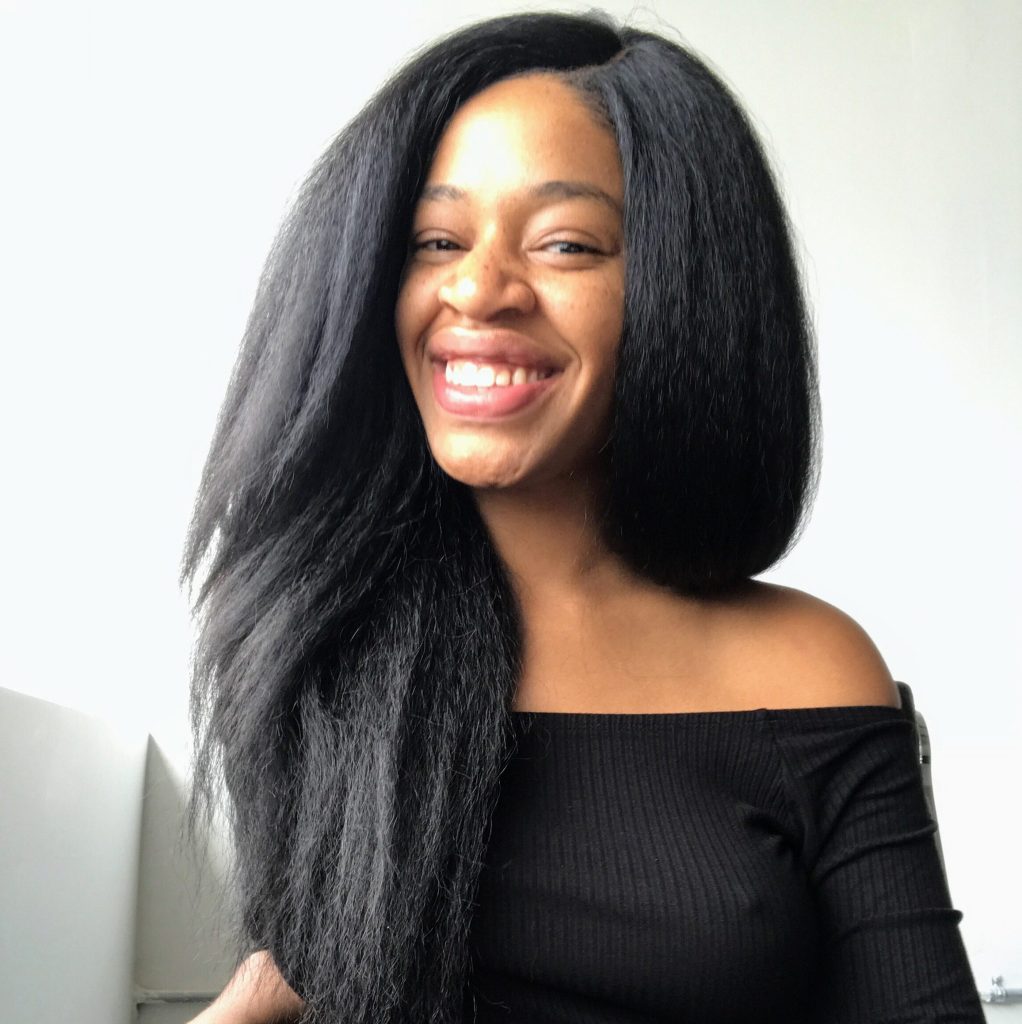 About the Author: Jen Torwudzo-Stroh is an arts and culture professional and freelance writer based in Chicago, IL.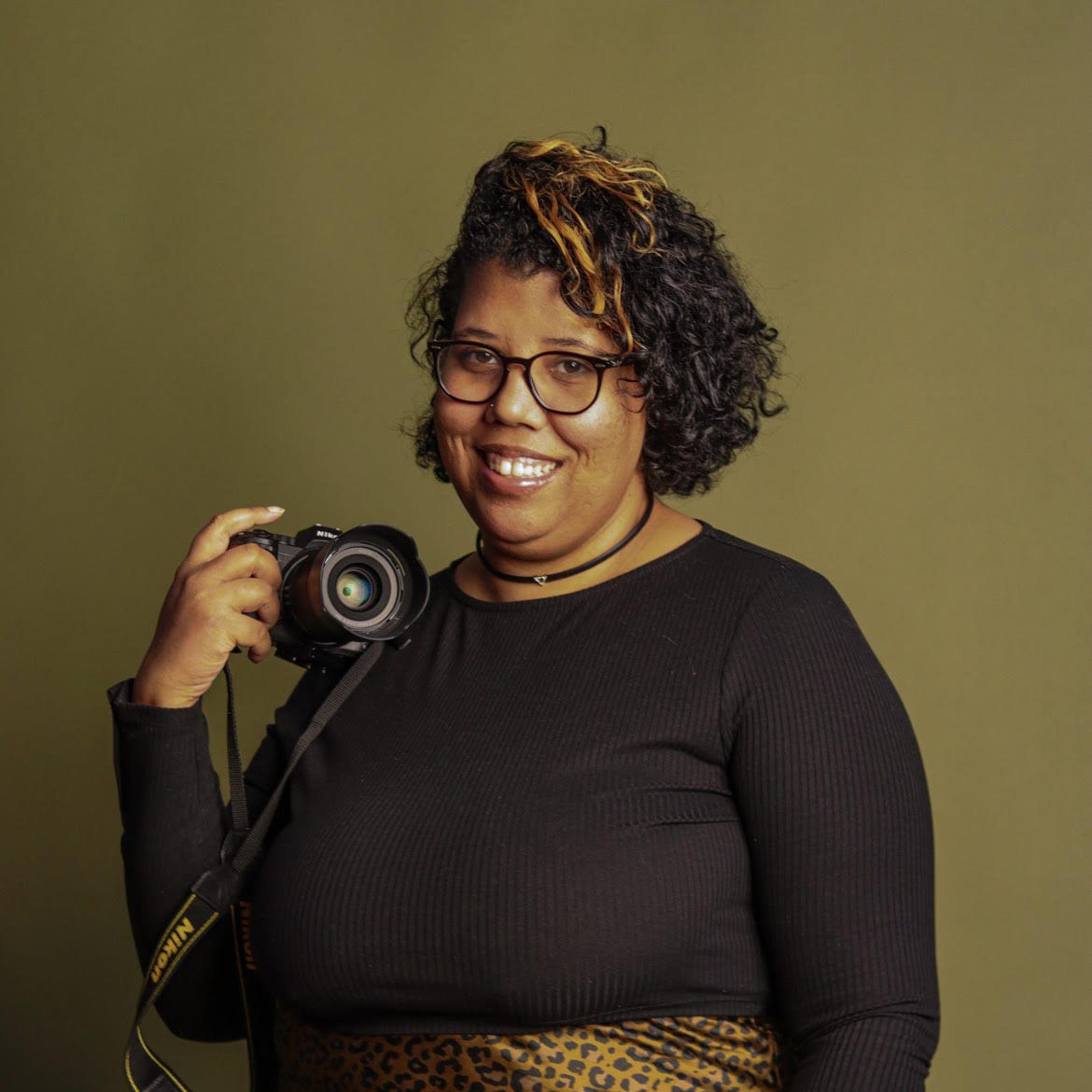 About the Photographer: Tonal Simmons, they/them, is a Black queer non-binary artist who is a writer, photographer and painter. Their photography and painting seeks to examine the similarities between flowers, growth, and Black queerness. While their writing explores the idea of DEI within art, creating w/chronic conditions, & lack of access to art for Black and brown creatives. You can check out their personal work at www.tonalscorner.com