You Are Here: Stephanie Graham
Allison Lacher and Jeff Robinson work collaboratively as artist-curators and organizers in Springfield, Illinois. For over seven years, they have developed contemporary arts programming at the University of Illinois Springfield…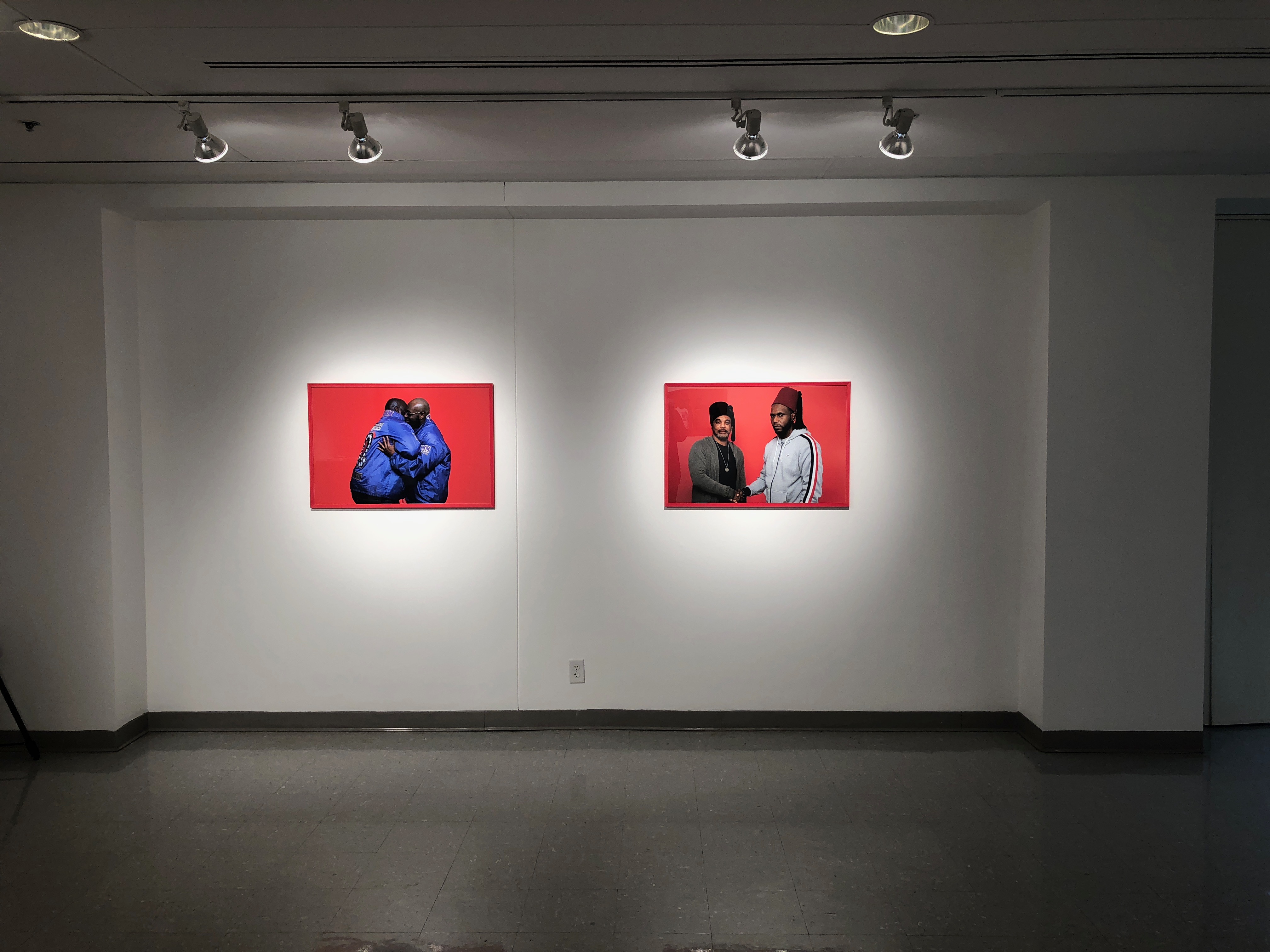 Allison Lacher and Jeff Robinson work collaboratively as artist-curators and organizers in Springfield, Illinois. For over seven years, they have developed contemporary arts programming at the University of Illinois Springfield Visual Arts Gallery, DEMO Project, and the Terrain Biennial at Enos Park. Lacher and Robinson reached out to seven creative and cultural purveyors whom they have worked with over their tenure in the capital city to reflect on their experience there — that is to say, "here." The resulting texts together form "You are Here," a new venture from the collaborative duo in partnership with Sixty Regional and made possible with support from Illinois Humanities. As is typical of their curatorial approach, Lacher and Robinson have extended freedom and latitude to each contributor, resulting in texts that take a variety of forms and offer wide-ranging glimpses into what it is like to work here in the flyover region of the United States, in the perceived rural Midwest, in Central Illinois, and, at the heart, here in Springfield.

by Stephanie Graham

Hello. My name is Stephanie Graham, and I wanted to share with you my experience from my very first solo exhibition Love You Bro at the University of Illinois Springfield last year.

One night I get a message from curator/artist Allison Lacher on my Facebook asking me to give her a call. Now, let me tell you CHECK YOUR FACEBOOK messages y'all. I barely ever look myself, because we all know how Facebook messenger can be. For me its generally old boyfriends trying to date me again while sharing memes of people slipping and falling shoveling snow. So trust me I was shocked when I saw her message. When I reached out, to my surprise Allison and her collaborator Jeff Robinson invited me to show my work. I thought to myself, what a dream! I apply and submit my butt off to exhibitions but here I am being invited to have a SOLO EXHIBITION! Oh hell yes! I was excited about this.

I knew exactly what I wanted to make and show for this exhibition and it was going to be all about Black men. I've been thinking about Black men for a while. I mean, I think about them all the time, who doesn't? But, in particular, I have been thinking about the every day of a Black man, like what's it like to be one? I noticed that when it came to friendships with Black men, I just didn't see much of this being highlighted in our culture and thought it would be great to celebrate their relationships. The men I know go hard for their friends and love them so much, and I don't have friends like that, you know the whole one solid crew all the time. Not my thing. I envied it in a way and wanted to celebrate it. I knew photographing Black men's best friend groups was the right move for this show.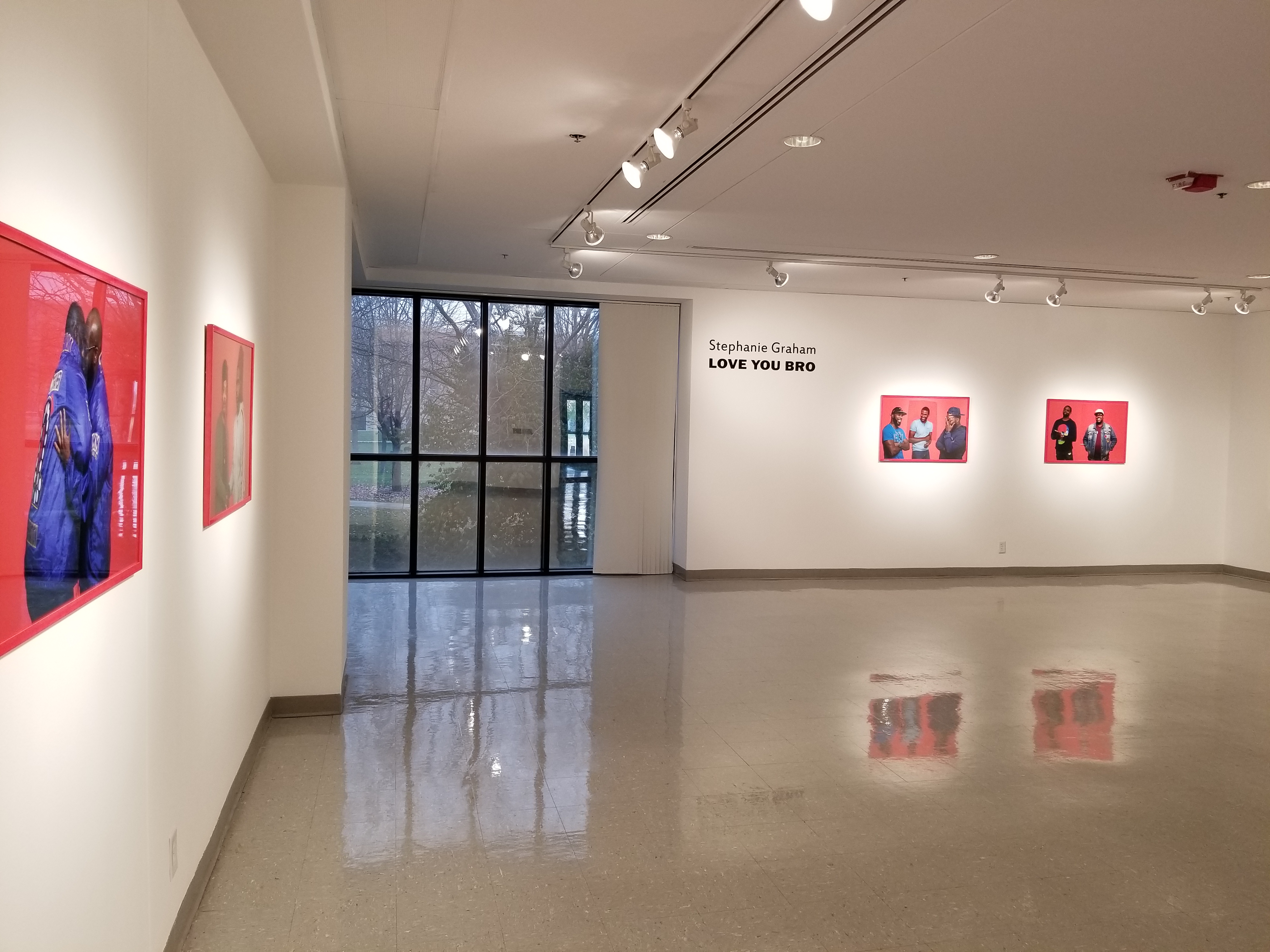 My friend Robert is from Springfield, he doesn't live there anymore but was excited when I told him I was showing in his hometown, and flew in for the show and of course to visit his family. I thought this was awesome 'cause I hadn't seen him in a while, so what a fun way to meet up. He sat in the first row at the artist's talk. Made me feel like I was a famous rapper, with an entourage. An entourage of one.

On the night of the opening, a group of young Black men walked into the exhibit and took a group photo in front of one of my photos. The picture was of George and Taiwan, USAR Moorish Nationals who have been friends for many years.

I don't have a photo of them taking the picture or even the selfie, but that's okay, the memory is in my mind. As if this whole thing was put together for them to have this single moment. It made me smile.

I didn't have the opportunity to speak to them because a student dressed in the best Hypebeast fashions was talking to me about my favorite streetwear brands (which I have none). He pointed out that he was wearing the same hat as Dion in one of the photos. I told him my dress was from ASOS and that I should probably brush up on my street brands. I'm glad he was able to find a connection to the work.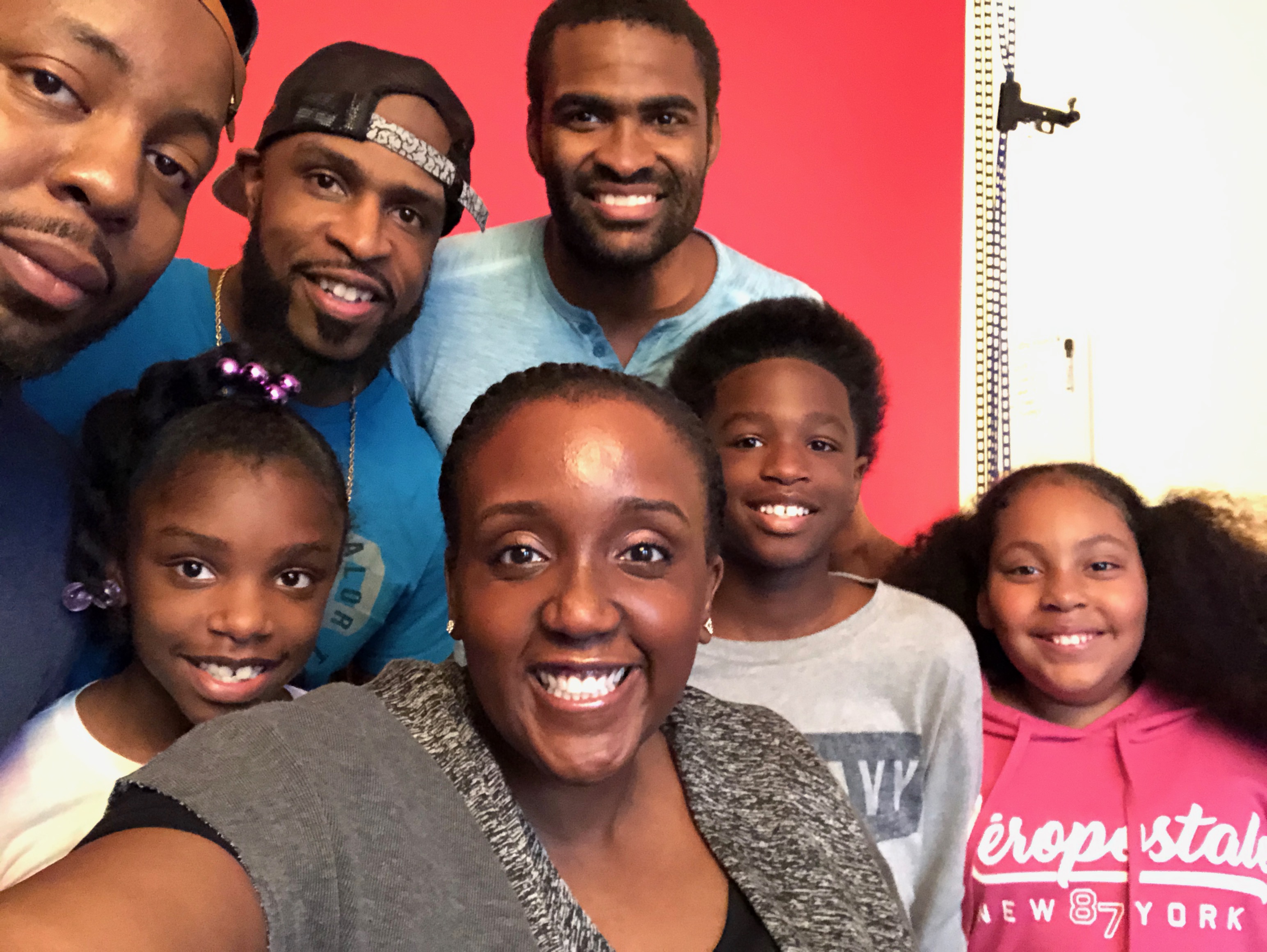 Do you know how we concluded the night? By going to Red Lobster. Yep! I couldn't think of a better place; Red Lobster is all about celebration. I've celebrated many birthdays there. Now could you imagine if I had shown in Chicago? We would have ended up at some independent restaurants. So typical.

You know growing up I pictured my art shows with jewels, fur coats, and big city lights. I mean some real Dorothy Dandridge Hollywood Glamour type stuff. But my experience in Springfield was just as glamorous and exclusive.

Featured Image: Installation view of Stephanie Graham's solo exhibition Love You Bro, at the University of Illinois Springfield Visual Arts Gallery in November 2018. Seen here are two of her prints of Black male friend groups photographed against a red backdrop. In the image on the left, a pair of friends embrace each other, while the photo on the right shows two men shaking hands and looking at the camera. Photo courtesy of the artist.
---

Stephanie Graham is a Chicago-based artist whose photographs, videos, and installations are armed with humor, satire, and soul to make otherwise difficult conversations on race and gender easier and more comfortable in this increasingly divisive political and cultural climate. Graham's projects have been presented at venues all over the Chicago area including the Hyde Park Art Center, Mana Contemporary (Chicago), Chicago Artists Coalition, Terrain Exhibitions, and the Gene Siskel Film Center. Graham's work has been featured in Studio Photography Magazine, Make Magazine, Inside/Within, The Chicago Defender, and the Chicago Alliance of African American Photographers.