Why DEMO Matters
A look into the thriving artist community that's been built in Springfield in the shadow of inevitable demolition.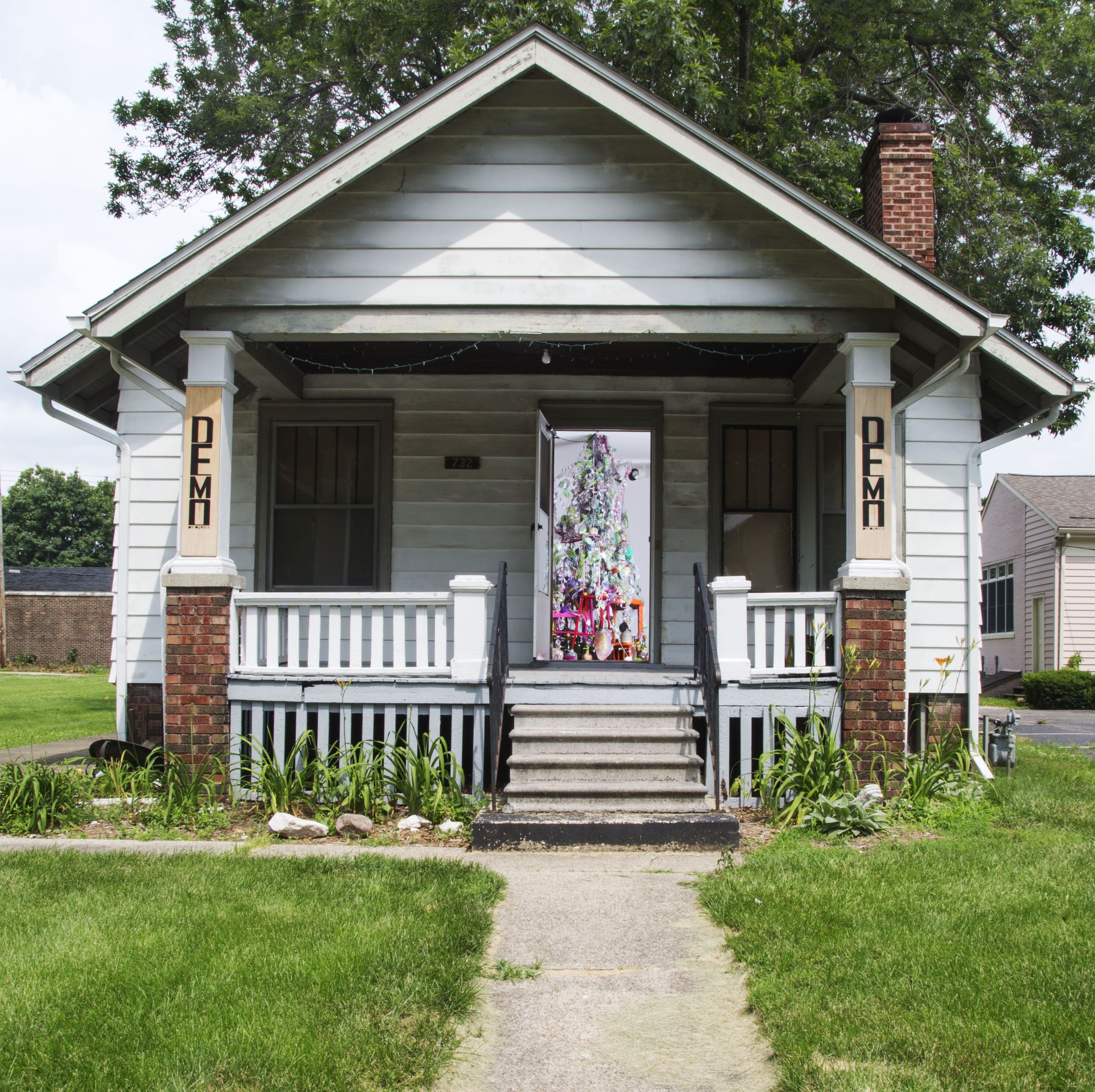 I was born in Springfield, Illinois, and my mother still lives there, so I make an annual trip from my home in rural Oregon to see her. Other than a few other relatives in the area, I don't have much of a connection to that city, or so I thought. Upon return from one of those visits two years ago, while cruising social media, I saw that the well-respected Midwestern artist, Buzz Spector, had linked to an exhibition he was having at a self-described contemporary art gallery, DEMO Project, in my old hometown.
What? A bona fide contemporary art gallery in Springfield? Had it not been Spector exhibiting his book-based art at the gallery, I would have had my doubts, for "contemporary" gets thrown around rather casually and is often more of a conceit than a critical stance. Buzz Spector is a contemporary artist in the way I understand the word. But in Springfield?
Why not? There's no shortage of excellent artists hungry for exhibition opportunities. Even if the gallery were to limit itself to artists in Illinois they could fill a roster for years.
Perhaps not surprisingly, DEMO is run by five artists: Allison Lacher, Jeff Robinson, Brad Balster, Brytton Bjorngaard and Shane Harris. They probably know enough artists among themselves to fill the gallery each month for a couple years. And even though the majority of the artists who have shown in DEMO's three-year run have a Midwest connection, a significant number come from other parts of the country. When I visited the gallery, the two artists exhibiting were both recent graduates from the University of Oregon. Although I did not know them, I know two of their professors, both of whom attended graduate school back when I lived in Chicago. Yeah, small world. Yet, "who you know" is not in and of itself enough to give DEMO Project the reputation it has garnered.
Included in the gallery's critical success is an object lesson for the local artists, regardless of whether or not they ever have a chance to exhibit at DEMO. A certain competition notwithstanding, artists must depend on each other. An anemic economy of scale demands it. My experience of living in rural Oregon has shown me that this inter-reliance is especially critical for those of us outside major metropolitan areas, because it is not uncommon for us to feel isolated and forgotten by the larger art world.
This reaction can be compounded if the artist entertains greater aspirations when few local options are available. While one remedy is to travel outside of the area in order to make connections with other artists and look for exhibition opportunities (for Springfield artists, that might be St. Louis, but more likely Chicago), it can seem like an uphill battle. Often unrewarded, it's not a course that artists easily deterred by anemic or negative responses will follow for long. Having a space like DEMO Project to return to as both a concrete and symbolic focal point can sustain a sense of hope for those more adventurous members among the clan.
It does not escape me that I have not written much about the artists who have exhibited or the specific programming at DEMO Project. If you are familiar with the work of Aimée Beaubien, Industry of the Ordinary, Buzz Spector, Will Hutnick, Mark Joshua Epstein, Sage Dawson, Allison Reimus, Conrad Bakker, Mike Rea, Erin Washington, Danny Volk, Bill Conger, Betsy Odom, Harold Mendez or Adam Farcus, then you'll get a good idea of what the gallery is about. Rather, what I have done is establish, in a roundabout way, a context for just how remarkable it is that such a program exists and endures in Springfield. I merely wish to praise and thank them for their efforts.
Housed on the grounds and by the good graces of the Springfield Arts Association, DEMO operates on a largely out-of-pocket, and therefore shoestring, budget, one that does not include a line item for utilities (electricity is provided by the Springfield Arts Association). Likewise, the artists pretty much fund their own exhibitions at DEMO and crash at DEMO members' homes. Just like most alternative spaces, no one really expects to make back expenses through sales.
Still, the gallery persists.
Coming up on its fourth year of operation, DEMO has recently been given a firm date for the demolition of its building (hence, the gallery's name). Having firsthand knowledge of what it takes to run such an enterprise, that DEMO has lasted more than two years is enough to make the space remarkable. No doubt it has been an invaluable experience for those who operate the gallery, for artists who have and will exhibit there, and for the Locals who patronize the space. When that wrecking ball finally does its worse in the spring of 2018, I have a feeling all will not be lost, for Springfield will likely see another iteration of DEMO. A part of me wishes I lived there again to see it.
---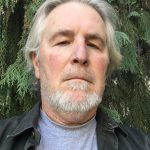 Patrick Collier writes art criticism for Oregon ArtsWatch (www.orartwatch.org) in Portland. When he lived in Chicago, he wrote for The New Art Examiner. He is the author of a number of catalogue essays.
Collier is also an artist. Holding a BA in Philosophy and an MA in English Literature, both from Southern Illinois University at Carbondale, plus an MFA from the University of Illinois at Chicago, his approach to art making is multidisciplinary, including poetry, drawing, sculpture, photography and video, often in the same artwork or installation. Recent exhibitions include The Suburban in Illinois, Nine Gallery in Portland, and ArtWorks CEI Project in Corvallis.