Who Are Your Teachers?: Dawoud Bey
I first met Dawoud Bey as a student at Columbia College Chicago. Somehow he was teaching a Photo I class alongside Cecil McDonald Jr.–such a powerful pair.  Even though I…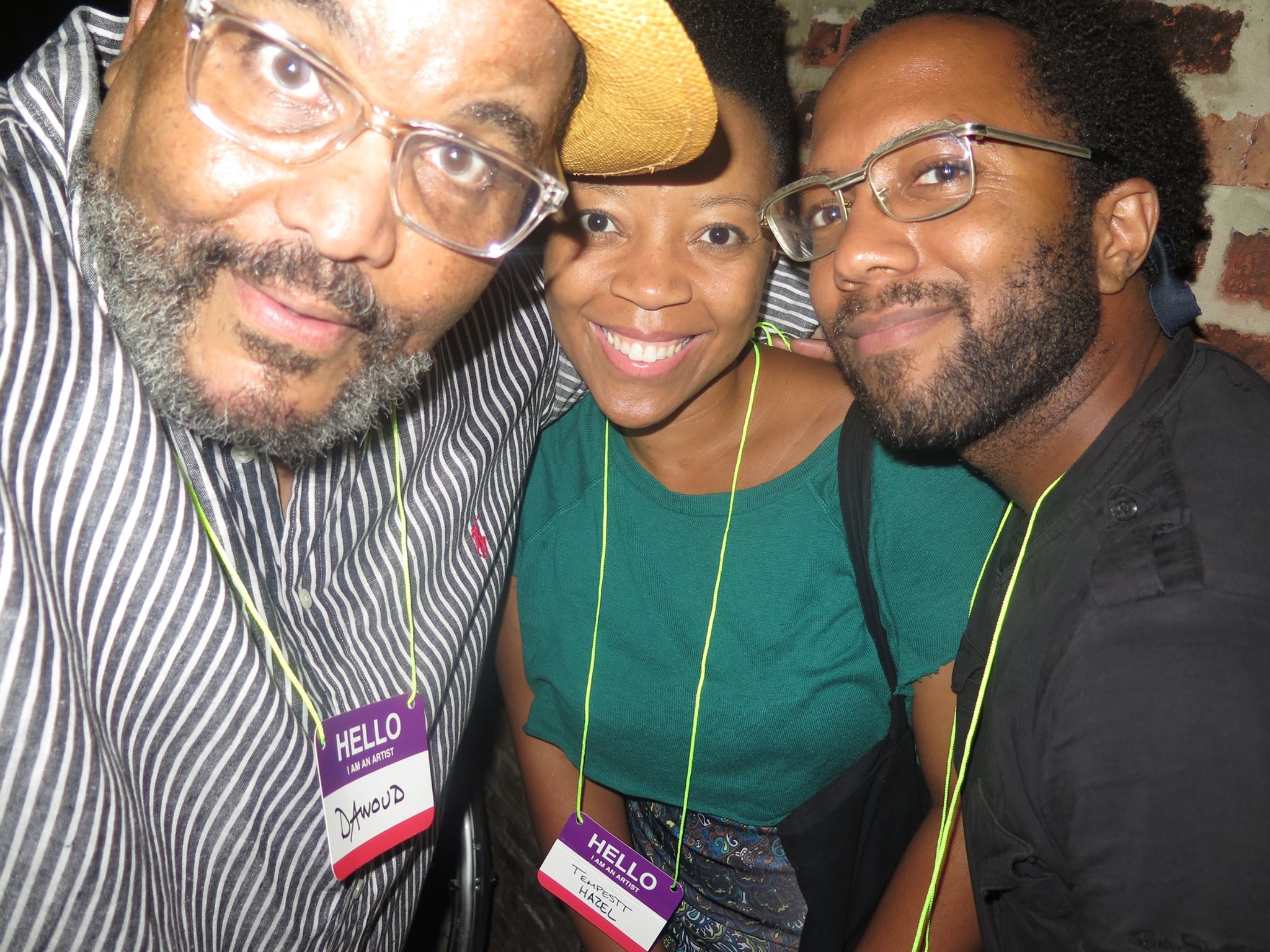 I first met Dawoud Bey as a student at Columbia College Chicago. Somehow he was teaching a Photo I class alongside Cecil McDonald Jr.–such a powerful pair.  Even though I was an art history student and I didn't need a photo class, I signed up as a way to spend time learning from two photographers I deeply admired. Since that class, Dawoud has been instrumental in my development as a curator, writer, and historian–influencing all aspects of my personal ethos and how I approach all of my practices. I've turned to him for advice countless times over the years and we've had impromptu catch-ups in coffee shops and on street corners in Hyde Park. I have looked to the perceptive and careful way that he talks about and practices his everything–image-making, writing, teaching, and life–as a guiding light and example for how to create and celebrate Black excellence while also remaining open to what can be discovered in the vastness of the world we're living in, in addition to that Blackness. He's taught me about the spaces where rigor meets passion, and how to build a support system and artistic family that you can lift and will lift you as you all climb.
His monograph, Seeing Deeply, was released this fall and published by University of Texas Press. He will be selling and signing books on September 30th, 3pm at Expo Chicago.
Here's what he has to say about his teachers, in his own words. This response has been edited for clarity and length.
Dawoud Bey
My most influential teachers were my 3rd grade teacher Mrs. Hortense Jones, the first teacher in whose presence I felt fully seen for the first time in my the very short school experience. She was a black woman teacher who went on to form a very close relationship with my family. Her daughter later became my tutor, and Mrs. Jones mentored my father, encouraging him to return to school to get first his Masters and then his PhD in Education.
A second influential teacher would be William Broecker, one of my teachers at the School of Visual Arts when I was an undergrad, who encouraged my writing. In Broecker's class we had to go out, look at exhibitions and write about what we saw. It was a valuable class for me, and I took to it readily.
And finally Richard Benson, one of my graduate school professors. Benson taught out of a profound knowledge about photography in all of its material forms, and in his criticism he always had a way of finding the thing that affirmed and clarified your intentions while suggesting how you might dig a little deeper and go a little further with the work. He was a compassionate humanist, so you always had the sense that his criticism, no matter how tough, was coming from a good place.
Lessons Learned:
From these three I guess you could say that I learned that good teaching comes out of being both knowledgeable about the material or subject at hand, but also to recognize the fundamentally human aspect of engaging with someone who comes to you seeking to know a thing.
_
This article is part of a larger article called Who Are Your Teachers?: After Richard Hunt at the Koehnline Museum of Art, which features several Chicago artists and individuals who have been influential in the life and work of Sixty co-founder Tempestt Hazel.
This article is presented in collaboration with Art Design Chicago, an initiative of the Terra Foundation for American Art exploring Chicago's art and design legacy through more than 30 exhibitions, as well as hundreds of talks, tours and special events in 2018.  www.ArtDesignChicago.org.
Featured Image: One of the infamous Dawoud Bey Selfies from the 2016 Black Artists Retreat in Chicago–from left to right is Dawoud, me, and artist Devin Kenny. The image is a close-up photo of three people, standing with arms around one another.

---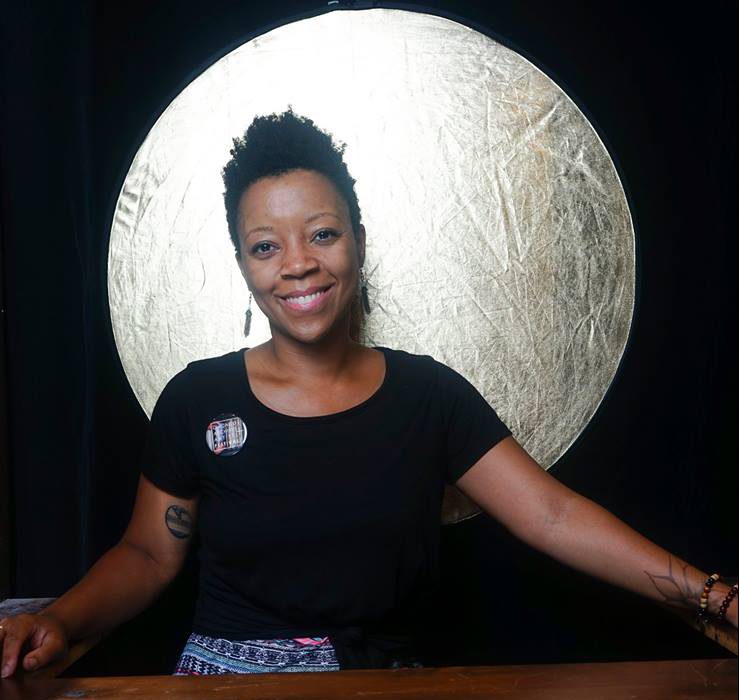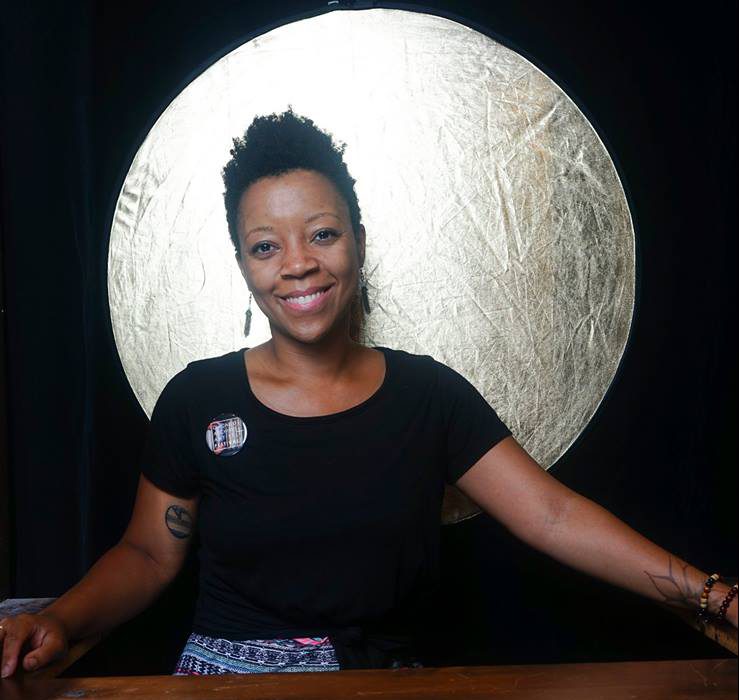 Tempestt Hazel is a curator, writer, and co-founder of Sixty Inches From Center. Her writing has been published by Hyde Park Art Center the Broad Museum (Lansing), in Support Networks: Chicago Social Practice History Series, Contact Sheet: Light Work Annual, Unfurling: Explorations In Art, Activism and Archiving, on Artslant, as well as various monographs of artists, including Cecil McDonald, Jr.'s In the Company of Black published by Candor Arts. You can also read her writing in the upcoming Art AIDS America catalogue for Chicago and the online journal Exhibitions on the Cusp by Tremaine Foundation. Find more of her work at tempestthazel.com. Photo by Darryl DeAngelo Terrell.