Who Are Your Teachers?: Cecil McDonald, Jr.
I met Cecil McDonald, Jr. at the same time that I met Dawoud Bey–which was during the Photo I class at Columbia College Chicago that I didn't need to take…
I met Cecil McDonald, Jr. at the same time that I met Dawoud Bey–which was during the Photo I class at Columbia College Chicago that I didn't need to take but wanted to as a fan of both of their work. Since that day, I never imagined that Cecil would be the kind of person who would continue to offer me some of the most exciting and terrifying growth opportunities that I would have in my recent career. First, he asked me to write about his series Domestic Observations & Occurrences for the 2014 Contact Sheet, which is also known as the Light Work Annual. This marked my first piece of writing published on a renowned and national platform. I was terrified and honored–which I can feel between the words whenever I read back on that essay.
Then, years later, when Cecil was working on his new monograph, In the Company of Black, he asked to use that essay for the foreword of the book, but I insisted on writing something new. After knowing him for several years, I trusted myself to write something that would speak more deeply to what these photographs meant to me, rather than maintaining the academic tone of the first essay. It's still one of my favorite writing experiences to date–and that's because I was able to work with and write for someone who gave me complete autonomy and the freedom to follow my own response and impulse.
Here is what he says of the teachers who have been important for him throughout his life. This response has been edited for clarity and length.
Cecil McDonald, Jr.
There are many teachers who stand out, but I can speak at length about two men.  Eric Werner and Jeffery Relf.
I met Eric when I was looking for a place to develop my darkroom skills as a photographer. Back then you could not call yourself a photographer if you didn't know how to print. I landed at a photo club at Tulley Park in Chatham on the south side. Right off the bat he and I hit it off –he was a task master, who scared off many a student. He had a keen intellect and a sharp wit. Eric taught me so much–from how to print to how to conduct myself as an artist and a professional. I knew that I had gained his confidence when he started to pass assignments on to me that he was unable to take himself. I miss him dearly and there aren't many days that go by that I don't think of him, quote something he said, or share one of his stories.
Jeffery was younger than me and the first gay man that I called my friend–that was still unsual in the late 80s particularly coming out of the AIDS crisis. Jeffery and I were in the fashion business he taught me how to work a sales floor, dress windows, merchandise a store, and how to own my personal style. Whenever we hit the clubs, he had such confidence and always encouraged my to be fearless and take risks. Jeffery taught me that "style IS substance!" 
_
This article is part of a larger article called Who Are Your Teachers?: After Richard Hunt at the Koehnline Museum of Art, which features several Chicago artists and workers who have been influential in the life and work of Sixty co-founder Tempestt Hazel.
This article is presented in collaboration with Art Design Chicago, an initiative of the Terra Foundation for American Art exploring Chicago's art and design legacy through more than 30 exhibitions, as well as hundreds of talks, tours and special events in 2018.  www.ArtDesignChicago.org.
Featured Image: In the Company of Black, first edition, published by Candor Arts, 2017. Photo courtesy of Candor Arts. The image shows the book opened to its title page, against a white background. The left page is a deep golden yellow with the words "In the Company of Black," Cecil McDonald Jr, and other text. The right page is a photograph of an outdoor scene of people in the front yard of their house, with the house in the background.

---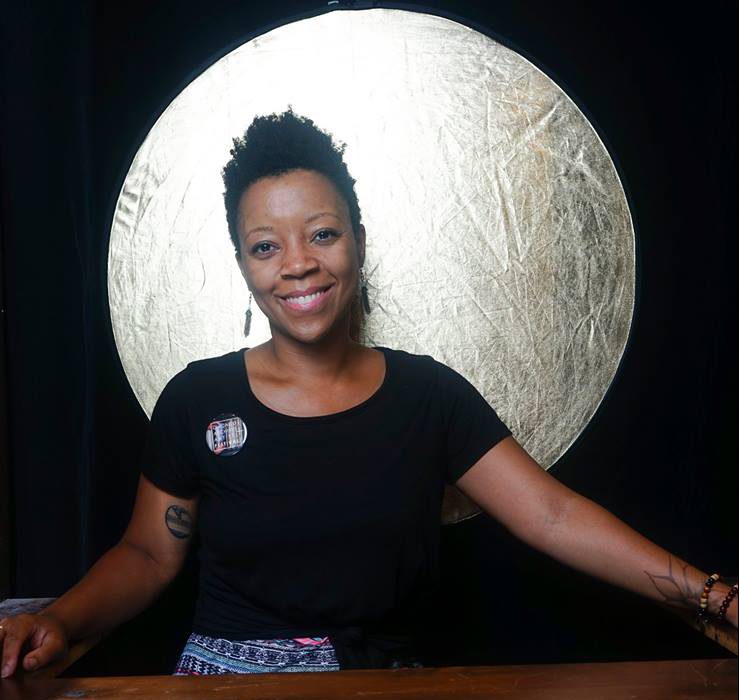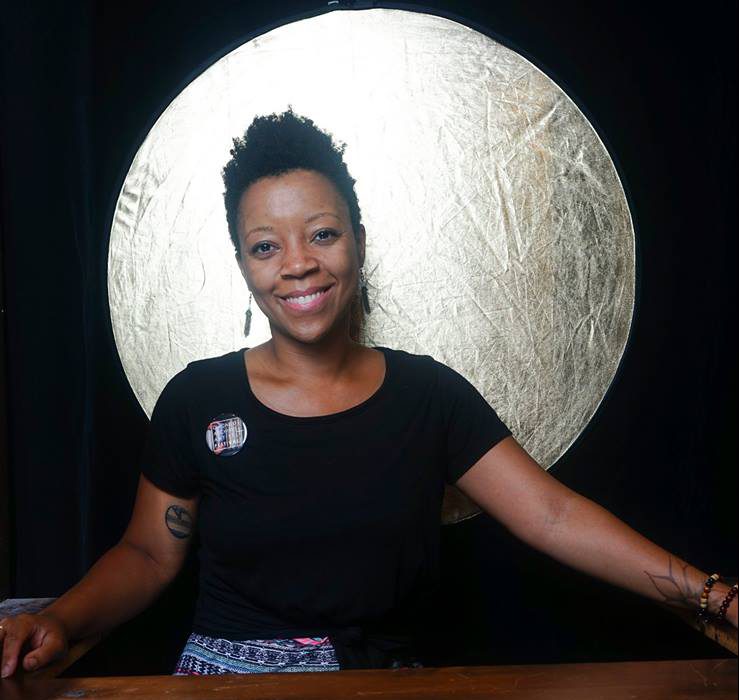 Tempestt Hazel is a curator, writer, and co-founder of Sixty Inches From Center. Her writing has been published by Hyde Park Art Center the Broad Museum (Lansing), in Support Networks: Chicago Social Practice History Series, Contact Sheet: Light Work Annual, Unfurling: Explorations In Art, Activism and Archiving, on Artslant, as well as various monographs of artists, including Cecil McDonald, Jr.'s In the Company of Black published by Candor Arts. You can also read her writing in the upcoming Art AIDS America catalogue for Chicago and the online journal Exhibitions on the Cusp by Tremaine Foundation. Find more of her work at tempestthazel.com. Photo by Darryl DeAngelo Terrell.