Who Are Your Teachers?: After Richard Hunt at the Koehnline Museum of Art
This summer the exhibition Sculpting A Chicago Artist: Richard Hunt and His Teachers Nellie Barr and Egon Weiner opened at the Koehnline Museum of Art at Oakton Community College, curated…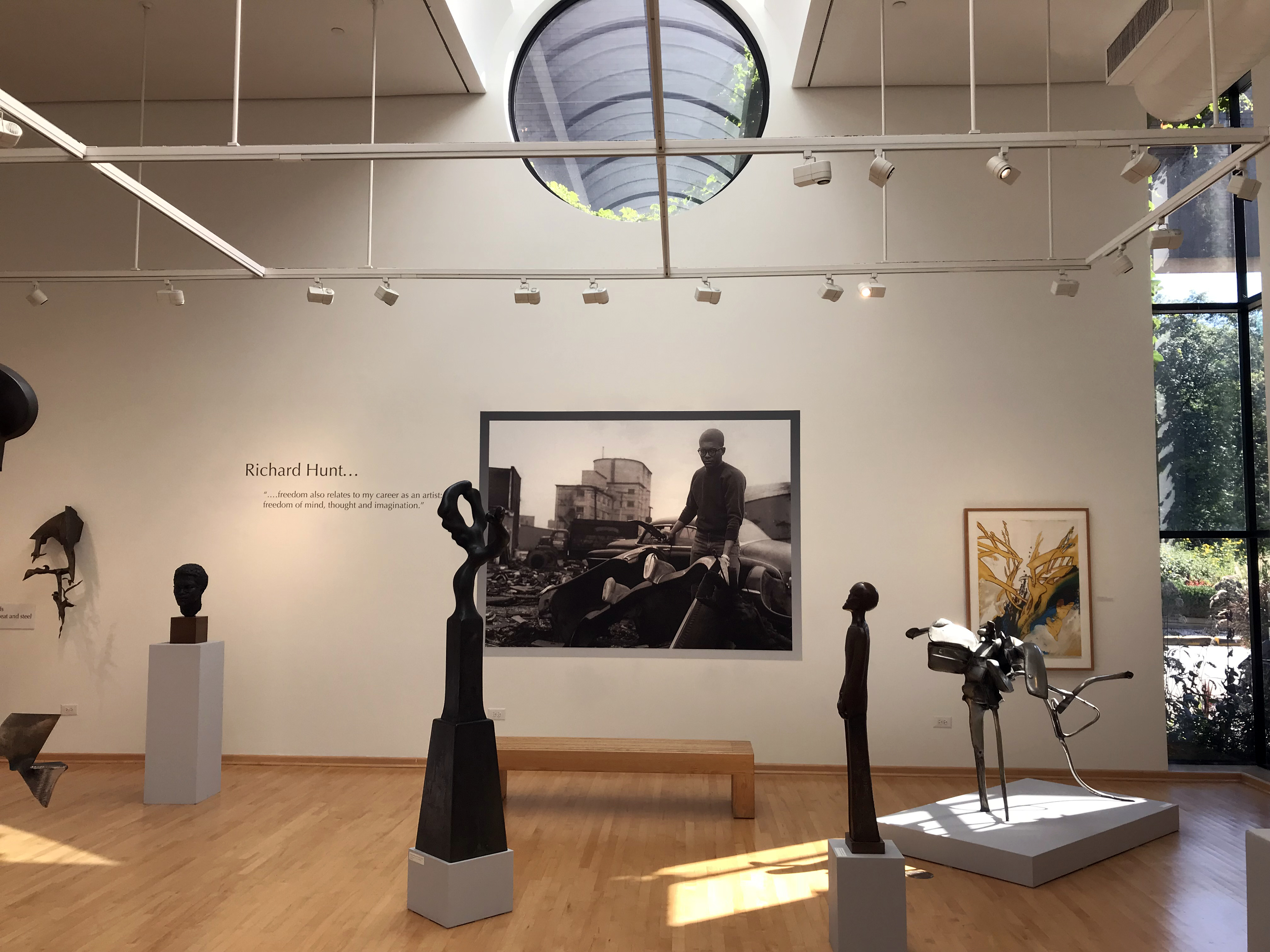 This summer the exhibition Sculpting A Chicago Artist: Richard Hunt and His Teachers Nellie Barr and Egon Weiner opened at the Koehnline Museum of Art at Oakton Community College, curated by Nathan Harpaz. Using his relationship with these two teachers, this exhibition taps into some of Hunt's most formative years and the people he gravitated to as he moved closer to his calling–from adolescence to his college days. As an artist who has been making work in Chicago for over 60 years, Richard Hunt has had an incredible influence–not just on artists, not just on Chicago, but from coast to coast and throughout the world. In a way that is often quietly kept and unseen, this exhibition shifts our understanding of Hunt's influence in a new direction that positions him as the influenced–something we aren't often lucky enough to see in an exhibition space, but rather is reserved for the pages of books.
His resonance and expansive presence first registered to me in 2009 when I attended the James A. Porter Colloquium at Howard University. Determined to find a quiet moment to process the information shared during the morning sessions, I walked through their quad looking for a good spot to sit and eat lunch. I spotted the perfect location, which was under a large, bronze sculpture across the way. I didn't immediately recognize it as Hunt's work, but once I was able to slow down and really take a look at it, I felt something familiar. And, of course, when I looked at the label attached to the base, I realized that I had found a small Chicago island on Howard's campus–it was Freedman's Column, a 1989 work by Hunt.
Richard Hunt has spent decades refining his unmistakable, signature aesthetic, allowing it to do its fire-like flickering in private and public collections as prints, smaller sculptures at a human-scale, and monumental public works that are brawny and gracefully reach to the sky. With an aesthetic so unequivocally his own, the opportunity to see the people he connected with early in his life and career gives a fresh perspective on the work of an artist who is a highly celebrated, South Side Chicago born and raised, hometown hero.
I'm someone who is committed to archives, proper citation, and giving credit where credit is due, so I've started putting together a kind of living bibliography for my life. No one is born with all of the knowledge and answers. But if you're lucky, you will find teachers and mentors along the way. People who help steer you in positive directions, pick you up when you fall (or are pushed), provide that hard-to-swallow feedback, and offer sound advice for when you find the strength to move forward again. In my short life I've been fortunate enough to have a mighty list of lighthouses come into my life, ones whose light and direction has been a kind of saving grace on many occasions and who have space in my life's list of citations. And whose presence has, in many ways, shaped me into the curator, writer, cultural worker, artist advocate, and person that I am at this moment. The gratitude I have for them is almost impossible to articulate.
So, as an homage to this celebratory moment for Richard Hunt and his teachers, I asked a handful of my teachers–Sherry Hazel (my mother), Dawoud Bey, Barbara Koenen, Cecil McDonald Jr., Amy M. Mooney Ph.D., Madeline Murphy Rabb, and Angelique Power–to share their memories of the people who have been a transformative presence in their lives as they have been in mine. And, also, the lessons learned from those people which they continue to carry through their daily lives. And as a tribute to one of my beloved teachers, Sabina Ott, I've also included a reflection on the influence and impact she has had on me and countless others over the years.










_
This article is presented in collaboration with Art Design Chicago, an initiative of the Terra Foundation for American Art exploring Chicago's art and design legacy through more than 30 exhibitions, as well as hundreds of talks, tours and special events in 2018.  www.ArtDesignChicago.org.
Featured Image: An installation view of the exhibition Sculpting A Chicago Artist: Richard Hunt and His Teachers Nellie Barr and Egon Weiner. The image shows a wall where a black and white photograph of Richard Hunt standing outside on a pile of building scraps and materials. In front of the photograph are several dark sculptures on high and low pedestals. Photo courtesy of Koehnline Museum of Art.

---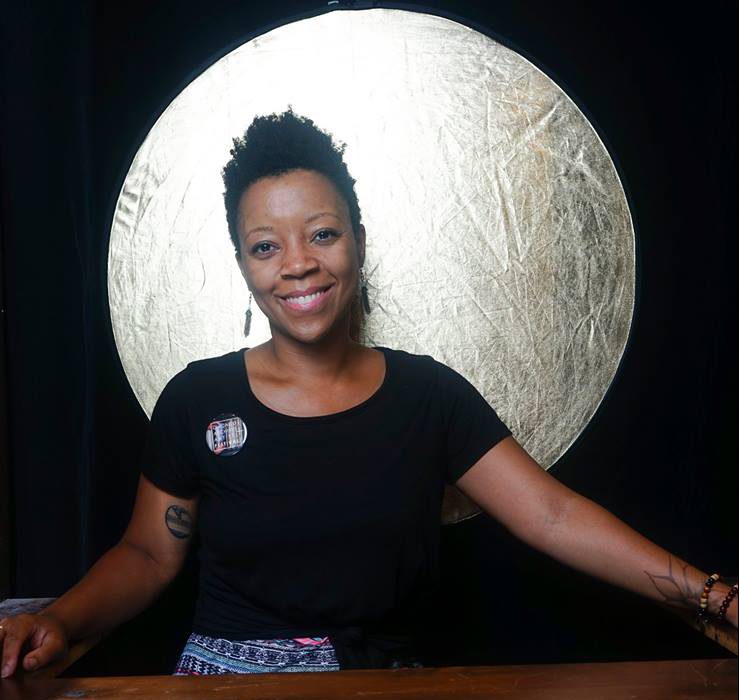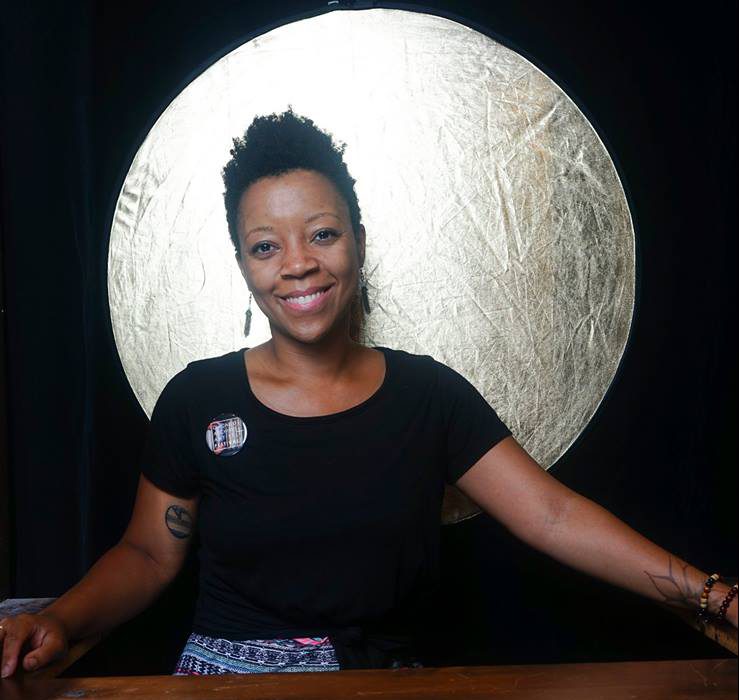 Tempestt Hazel is a curator, writer, and co-founder of Sixty Inches From Center. Her writing has been published by Hyde Park Art Center the Broad Museum (Lansing), in Support Networks: Chicago Social Practice History Series, Contact Sheet: Light Work Annual, Unfurling: Explorations In Art, Activism and Archiving, on Artslant, as well as various monographs of artists, including Cecil McDonald, Jr.'s In the Company of Black published by Candor Arts. You can also read her writing in the upcoming Art AIDS America catalogue for Chicago and the online journal Exhibitions on the Cusp by Tremaine Foundation. Find more of her work at tempestthazel.com. Photo by Darryl DeAngelo Terrell.