We the Audience: Performance under lockdown at Links Hall
"We the people!" The phrase is shouted towards the beginning of the first performance, strident. It's unclear whether I'm to be included in this first-person plural. And accordingly, there are…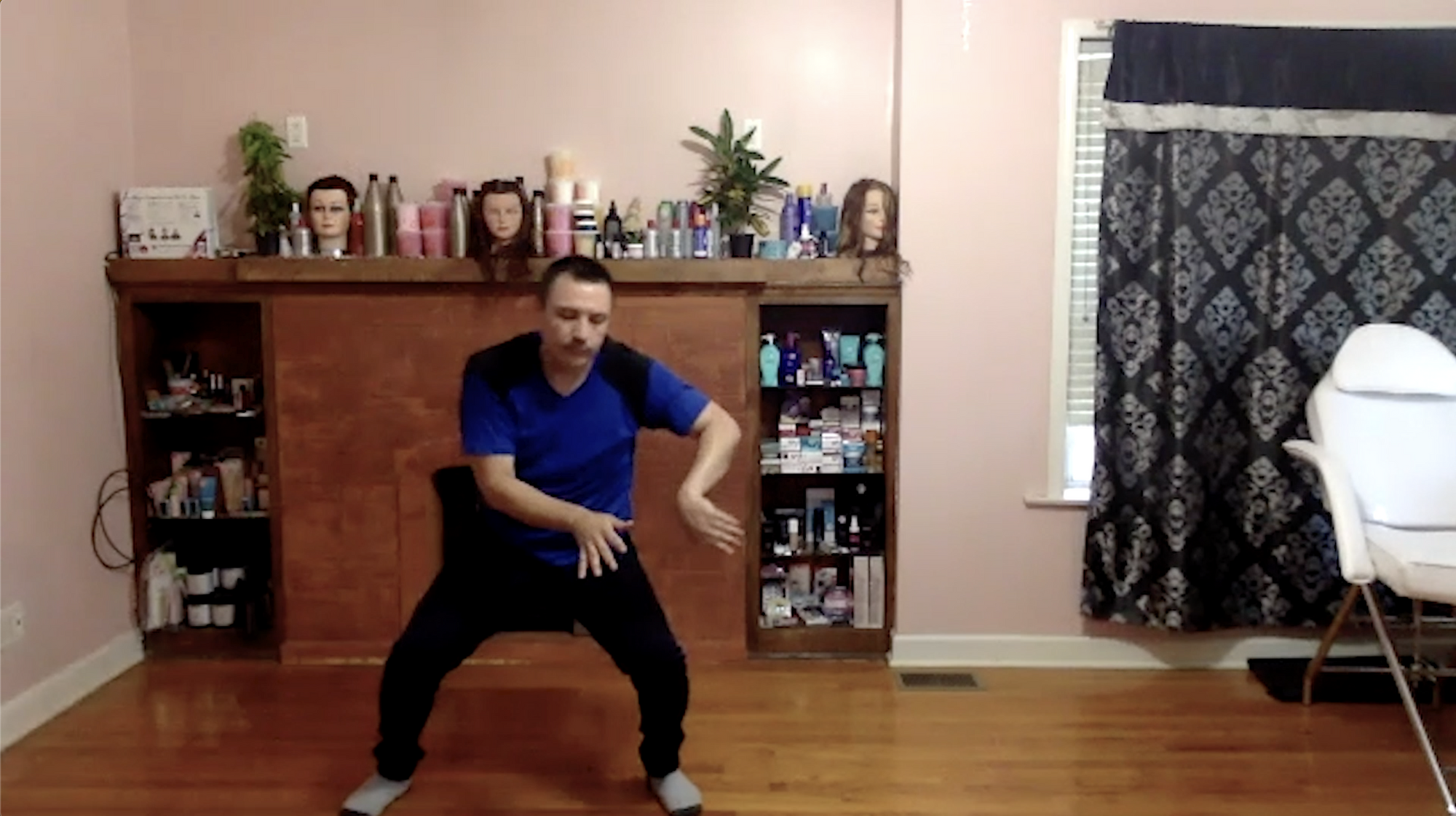 "We the people!" The phrase is shouted towards the beginning of the first performance, strident. It's unclear whether I'm to be included in this first-person plural. And accordingly, there are multiple bodies onstage, unmasked, within striking distance of a cough or a sneeze. This is the first thing I notice now, not just during Zoom performances, but in pretty much everything I watch. Ordinary corporeal proximity now feels at once dangerous and exciting. Similarly, these words, "we the people," feel lifted out of the near meaningless ubiquity in which they float in Kierah King's performance Viewership Intended for Re(Creational) Use Only. The piece is one of three in-progress performances hosted by Links Hall in conjunction with their artist residency program Co-MISSION. Live streamed on YouTube, each performance was created by a participant of the 2020-2021 residency program, including Kierah King, Cherrie Yu, and Taimy Ramos Velázquez.
King's performance opens with several Black femmes milling about onstage, fuming. "Who is this 'we'?" "Sure doesn't sound like me." Their ruminations and objections are occasionally punctuated by a shouted curse word, further undermining the solemnity of the Preamble of the US Constitution. But gradually the milling about congeals into a recognizable choreography. I'm reminded of step, a percussive dance which provides its own soundtrack of feet, hands, and words. There's an ease in the synchronicity of the movement that obscures the physical exertion it requires without completely hiding it. By its end, the bodies are mostly playing to the camera. With its dramatic lighting, I feel like I'm watching a music video. The dancers' hands trail over their contracted bodies, a combination that feels like it invites contact even while twisting away from it. Though sitting at my computer in another time zone I, of course, could do neither.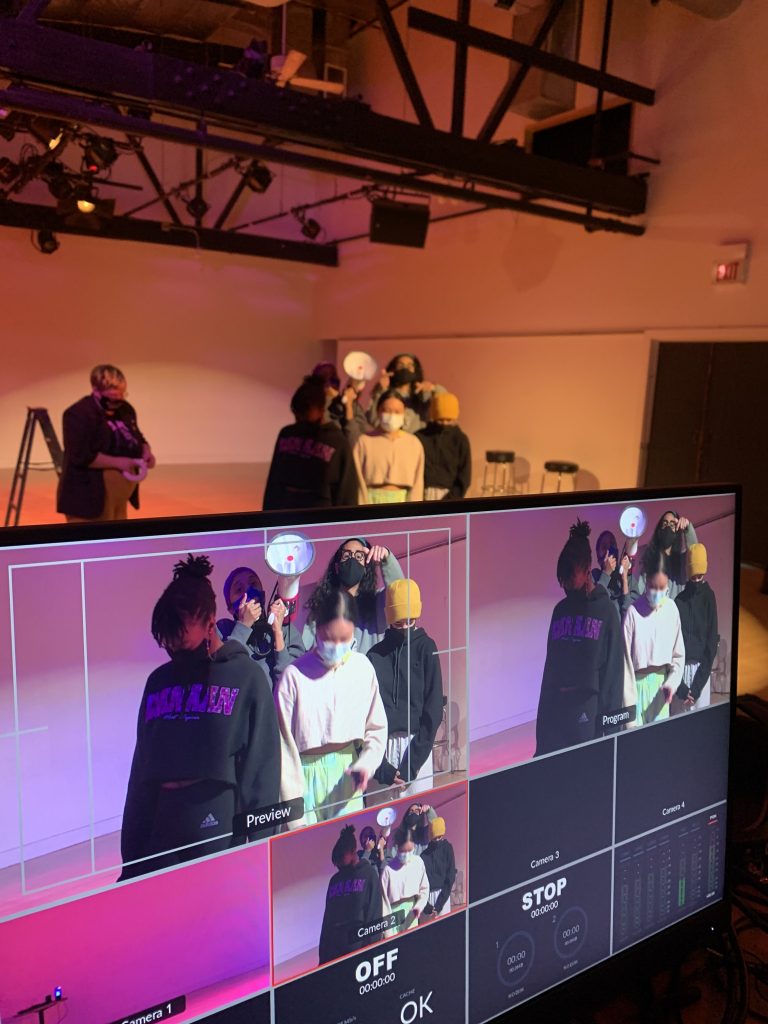 When I see Cherrie Yu's performance A Translation Project, I feel somewhat closer, at least initially. It begins with a lone dancer in what appears to be a living room, not unlike the ones I've looked into during the many virtual classes I've taken during quarantine. The paintings on the walls are like windows into another world. A voiceover begins. The words spoken belong to Enid Smith, the dancer on screen. The piece itself is a translation of Trio A, which postmodern dance titan Yvonne Rainer performed alongside Steve Paxton and David Gordon in 1966. Smith reflects on what she likes about the techniques of Graham and Cunningham ("the exercises that make me feel strong"), and what she dislikes about ballet ("the delicate accents," "the definite gender roles"). She discusses her pregnancies and trusting her body. She notices the moment when the dancers onstage are all younger than her. The dancer in this segment is femme and lithe, precisely the sort of body we might associate with classical ballet. But the quality of the movement is casual, as if engaging in some ritual, or performing the idea of dance rather than dance "itself." Another segment switches into Spanish, the camera trained on a middle-aged man. There are noises in the background. Light filters in through a doorway. While Rainer's Trio A has been cited as an entrance of quotidian movement into dance, Yu's reinterpretation of it demonstrates how much further this goal can be pushed, how dance might come even closer to life. Another collaborator references Yu herself, describing how years of fighting fires has destroyed his knees, discussing his attraction to and difficulties with dance. Yet another voice speaks to us through a dark screen, heard but not seen. All perform but resist becoming subsumed by their roles. They remain, in short, human.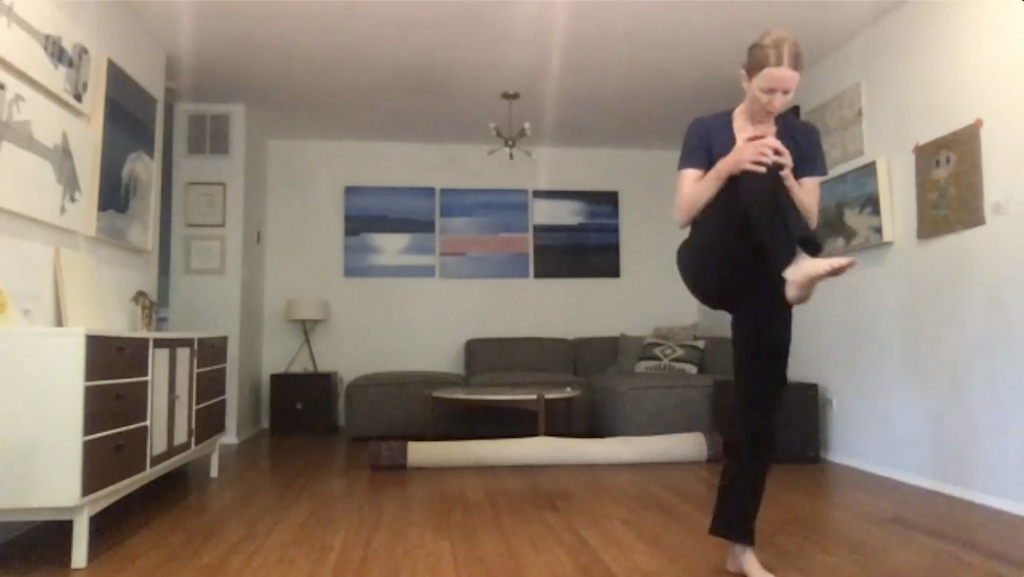 Finally, a return to Links Hall, or at least an image of it. The final piece continues in this vein of domestic enclosure, even in title: Four Walls and One Me by Taimy Ramos Velázquez. But contrary to this title, the work isn't solo, but duet. There are flurries of movement. A makeshift closet off to one side. Clothes pulled out like so many versions of ourselves. But this self-fashioning extends outwards, as the two performers carry canvases around the stage. We cannot control the world, but we can make and remake our surroundings like birds gathering twigs for their nests. Perhaps this frenzy betrays a deeper anxiety, an outlet for impotence and frustration. As if following this trajectory, the performance boils over. The characters start to yell. "But is it art?" "Why do people keep evaluating other people?" Some of these interjections ring a bit too self-aware, but the direction in which they move is understandable. If there isn't a right way to grieve, then how can there be a right way to quarantine? What would be the meaning of such a distinction in the midst of a once-in-a-century event? All three of these experiments bear the marks of this moment like so many scars. And yet, it's difficult to reduce them to it. They struggle as we struggle, tethered to a past that drifts ever further—the "before-times." These offerings from the performance world reach out to us, vibrate, and fade away. They might appear to us one day as curious relics or perhaps as harbingers of a new art. But it is certain that they share a sense of ephemerality with all performance. Whether on screen or stage, performance is still like life—here for a moment, and then gone.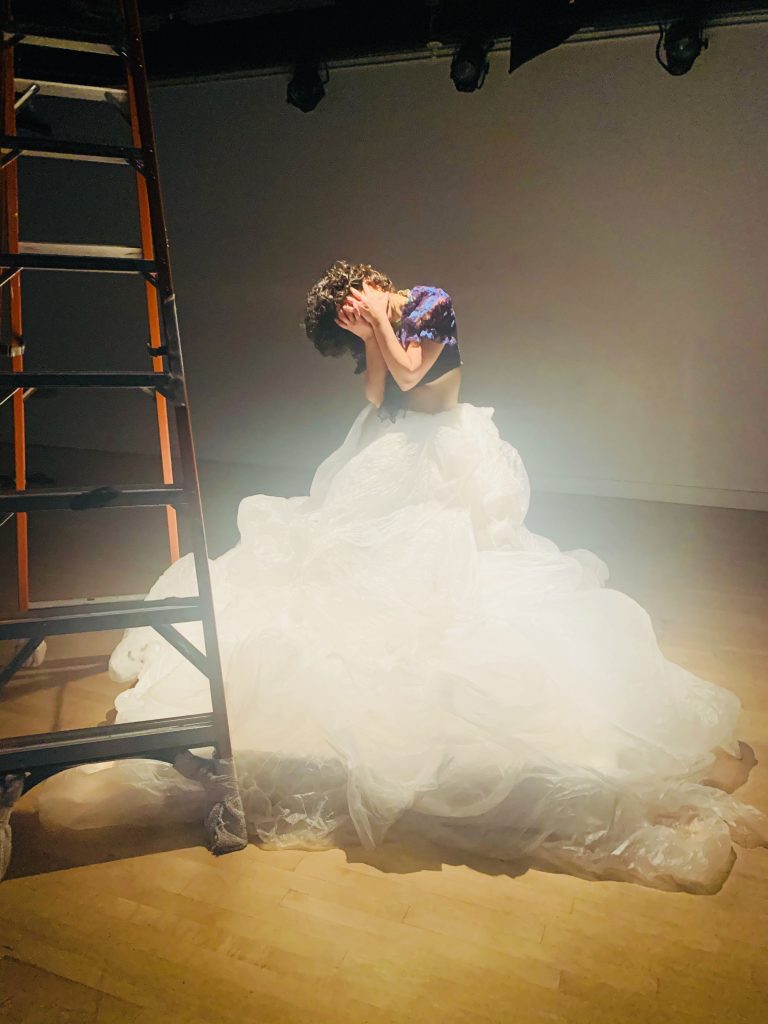 Featured image: A screenshot mid-performance during a live stream of Cherrie Yu's performance A Translation Project. The dancer, Ignacio Morales, is crouching, eyes closed, with both hands reaching to the right in a living room. Photo by Ignacio Morales, courtesy of the artist.
---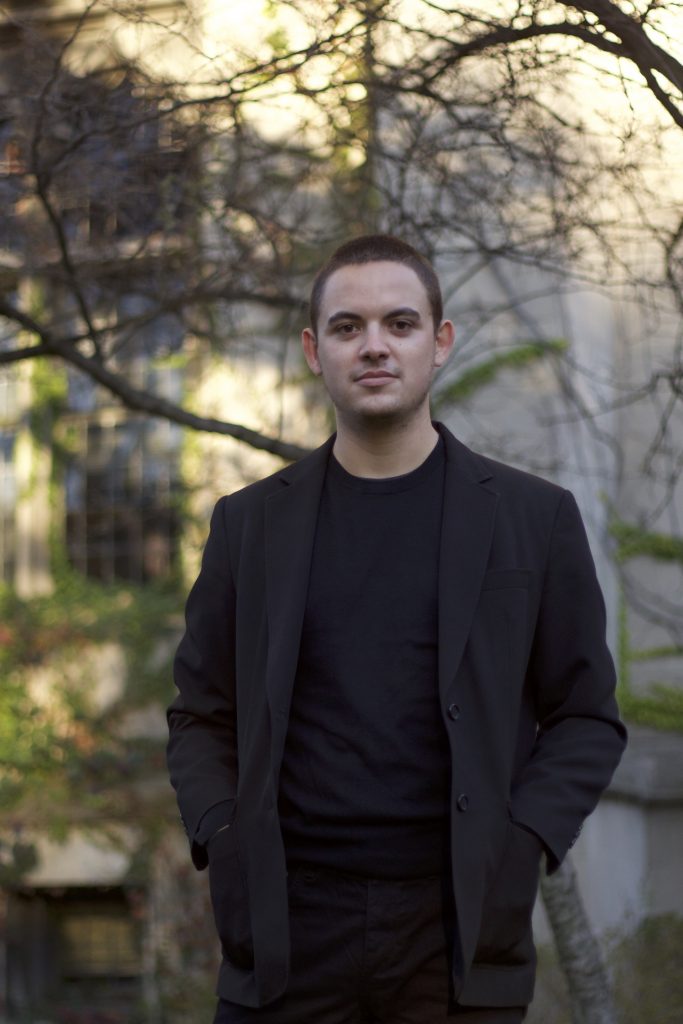 Brandon Sward is an artist, performer, writer, organizer, and doctoral candidate at the University of Chicago who lives and works in Lomita, California. He was a quarterfinalist for Ruminate Magazine's 2018 VanderMey Nonfiction Prize, an honorable mention for the 47th New Millennium Writing Awards, a finalist for the 48th New Millennium Writing Awards, and was shortlisted for Disquiet International's 2020 Literary Prize. Group exhibitions include: The Long Dream at the Museum of Contemporary Art, Chicago (as part of Quarantine Times); Experimental Film and Video 2021 at the Czong Institute for Contemporary Art; …And That Is Where The Bobcat Is Right Now curated by Tiger Strikes Asteroid, and more. His criticism has appeared in Flash Art, BOMB Magazine, The Point, Full Bleed, aqnb, Hyperallergic, the Chicago Reader, the Chicago Review, Contemporary And, Newcity, The Seen, and more.