TRACERS Take on Environment: Hannah Moore
This project is part of a collaboration between Sixty and the Chicago Park District's TRACE program at Hamilton Park, featuring work by artists in the program. Learn more about the collaboration…
This project is part of a collaboration between Sixty and the Chicago Park District's TRACE program at Hamilton Park, featuring work by artists in the program. Learn more about the collaboration from the lead teaching artists and see the other artists' projects here.
Artist Statement
Chicago,
A place where people once came to live, work, and make their life dreams become their reality; Chicago used to be everyone's Hollywood. Today, Chicago's setting has changed due to the fact that the people who once dreamt here abandoned their city and because the people who are still here, dreaming, have lost the sense of what it means to be a Chicagoan. The life and love that once resided in my city has slowly dissolved and has been choked out by the false anecdotes, false reputations, and the disturbing media reports. For some of us, all of these things have left behind a foul taste. So, an offering of relief, I created this piece in order to sweeten their tastebuds. This piece represents the real Chicago, from the very beginning of this great city to now. This piece is also dedicated the great Chicagoans of yesterday, the great Chicagoans of today, and to the great Chicagoans of tomorrow.
All images and media are selected and created by the artist.
---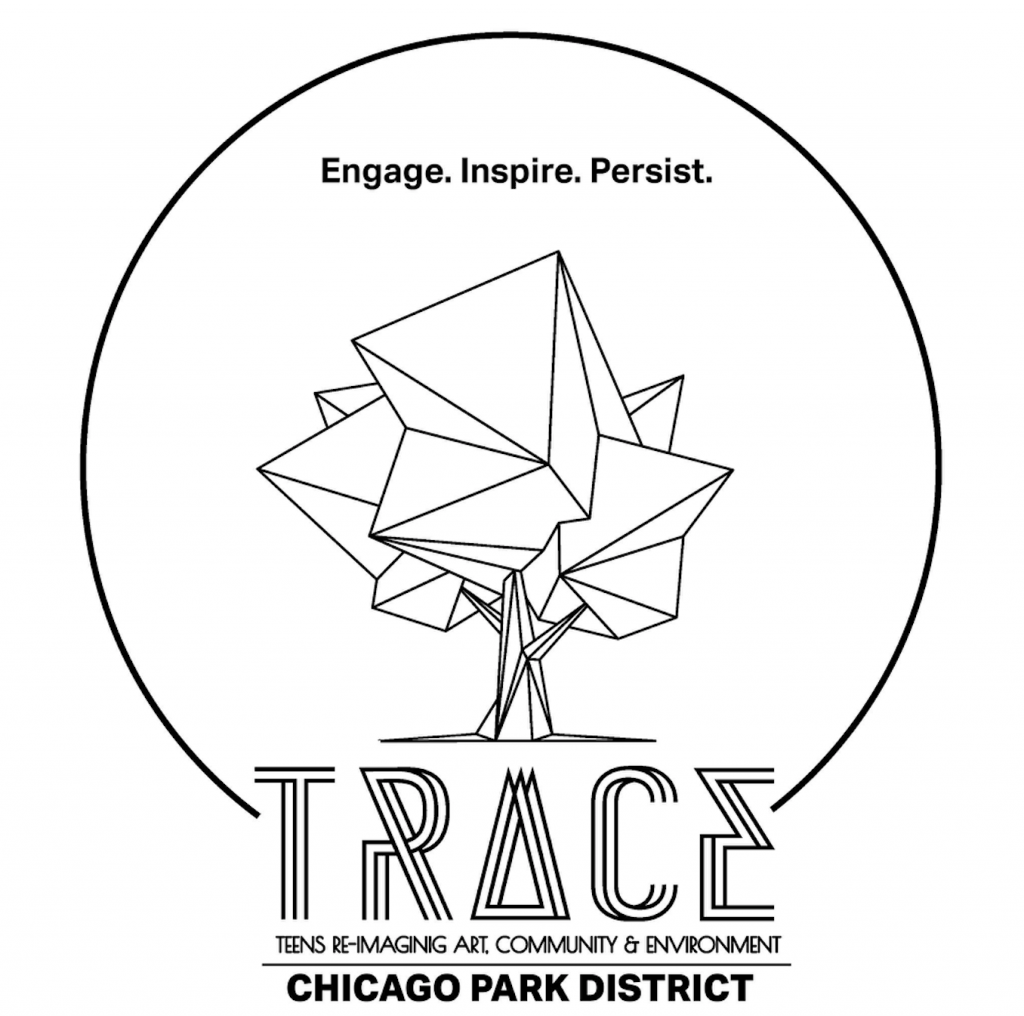 TRACE (Teens Reimagining Art, Community, & Environment) is a Chicago Park District-based program that develops young Creative Activists who seek to understand and exercise their abilities and shared responsibility to advocate for and create change within their local and wider communities. We do this by using art processes to engage in dialogue, bride-building, and problem-solving.