In the Cut with Darius Hazen
Darius Hazen gives a glimpse into his daily life in quarantine through the eyes of his dog, Isaac. This photo essay is published as part of In The Cut, a project of TRACE (Teens Re-Imagining Art, Community, & Environment).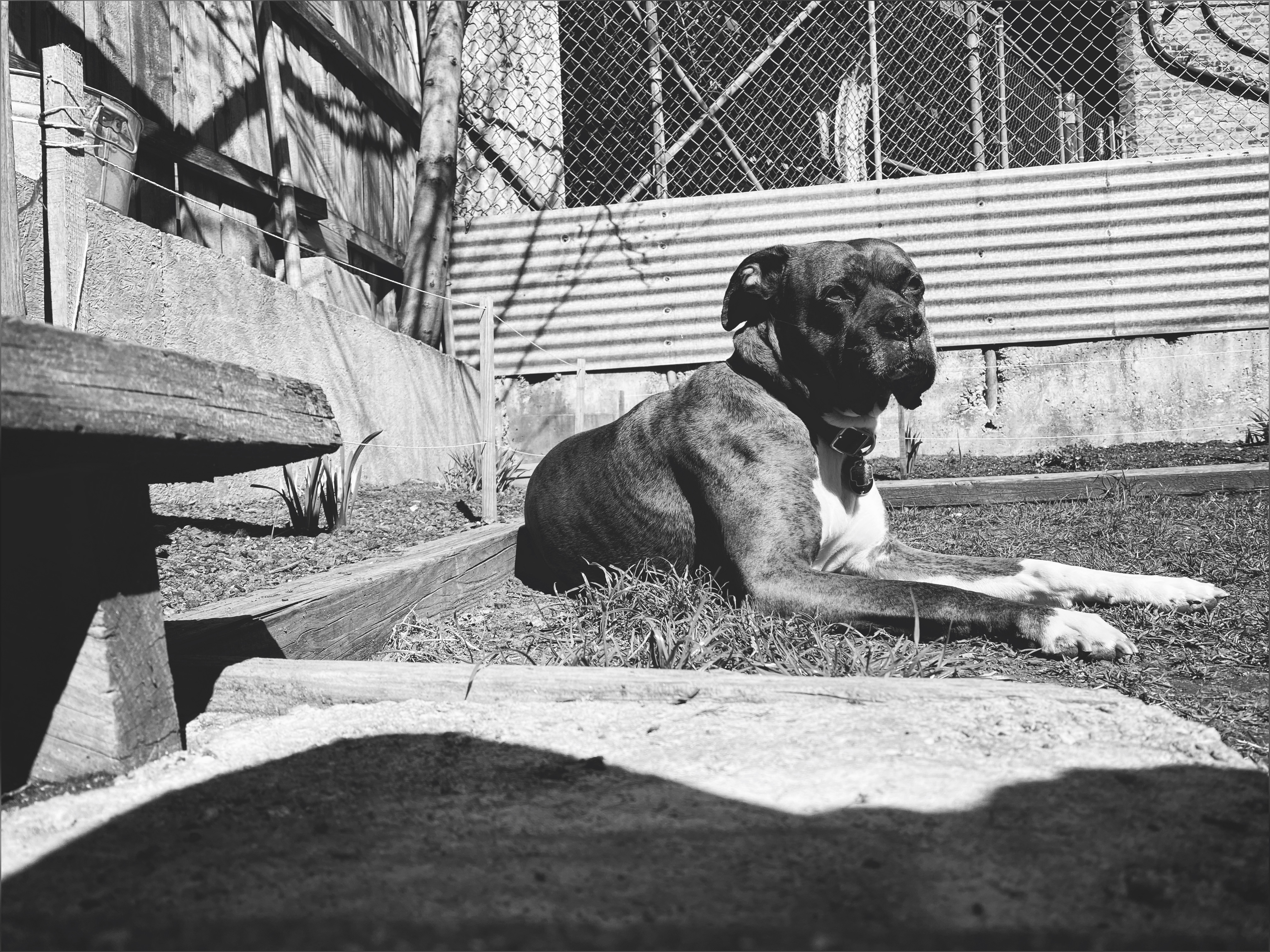 This photo essay is presented by TRACE (Teens Re-Imagining Art, Community, & Environment) and Alt_ as part of In the Cut, a virtual exhibition that explores daily life during quarantine through the lenses of Catherine Arroyo, Preleah Campbell, Danelise Comas, Paris Dority, and Darius Hazen. Catch the full virtual exhibition here.
* * * *
Artist Statement by Darius Hazen:
In this photo series I wanted to tell my story of being on lockdown through the eyes of my dog, Isaac, as he is one of the most consistent parts of my daily life on lockdown. When I started to photograph, I focused on documenting his humanistic qualities and the idea of a dog as man's best friend.

My intent is to tell the greater story of this lockdown due to COVID-19 through black-and-white photos that emphasize shadows, silhouettes, and expressions.
* * * *
---
Darius Hazen is a senior at Whitney M. Young High School in Chicago. When he's not at school, he spends time watching movies and grabbing ice cream with his family and friends. Darius is passionate about business and will be attending University of Wisconsin-Madison to major in marketing. He loves film and photography and uses them to freeze moments in time and express himself artistically.