The Other Queers
An illustrated history of queer artists, writers, advocates, and other Chicago pioneers, inspired by The Many Hats of Ralph Arnold at the Museum of Contemporary Photography.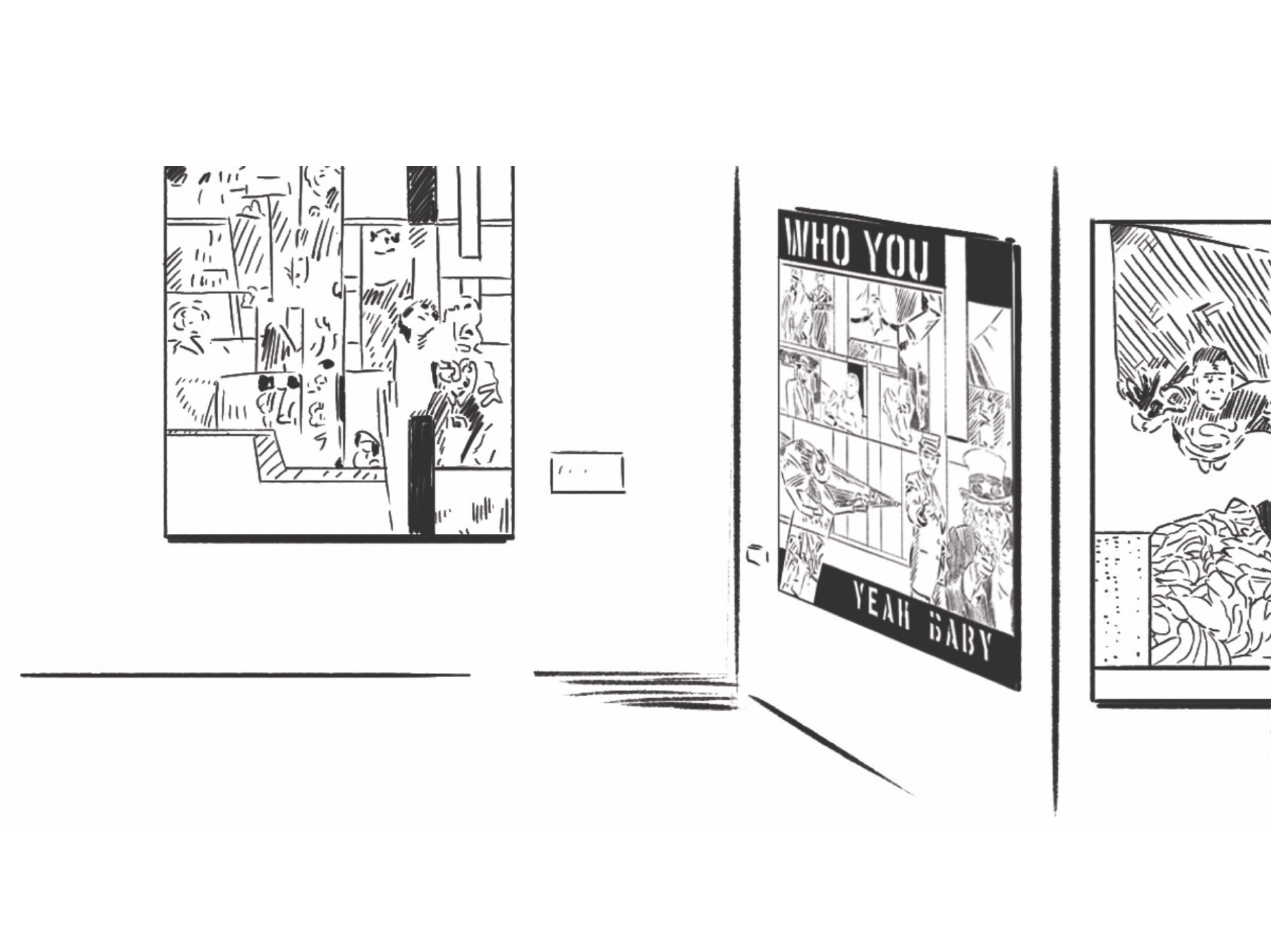 The Ladydrawers Comics Collective is an unofficially affiliated group that researches, performs, and publishes comics and texts about how economics, race, sexuality, and gender impact the comics industry, other media, and our culture at large.
In this comic essay, they take a look at Chicago's history of Queer art and activism. Inspired by the Museum of Contemporary Photography exhibit The Many Hats of Ralph Arnold: Art, Identity & Politics, which is curated by Greg Foster-Rice and presented as part of Art Design Chicago, this essay illustrates the role black and brown Queers have had in shaping Chicago's LGBTQIA community. Many Hats is on view through December 21, 2018.
__
This comic is presented in collaboration with Art Design Chicago, an initiative of the Terra Foundation for American Art exploring Chicago's art and design legacy through more than 30 exhibitions, as well as hundreds of talks, tours and special events in 2018.  www.ArtDesignChicago.org.
---
Rivven Prink is a Queer, trans, disabled, and white fiber artist and illustrator based in Chicago. Their work focuses on gender identity and Queer disability praxis as well as cats, landscapes, and really gay sci-fi/fantasy art. They teach crochet at Lillstreet in Ravenswood and live with their platonic life mate and very old angry cat.
Yeon Kyung Cha, normally goes by Charlotte, is a Korean-American cartoonist and illustrator living in the suburbs of Chicago. She went to the School of the Art Institute of Chicago to study oil painting, and left with a desire to create comics. Her ultimate goal for comics is to create heart-wrenching stories about family and love, and sometimes overly saccharine romances. She can be found on Twitter @ykc_cha or on Instagram @voyvoy. See more of her work at http://www.ykccha.com.
Sheika Lugtu is an artist, researcher, organizer, educator. Her work is political and feminist; centering race, sexuality, and gender within the context of the comics industry and culture at large. Most recently Sheika founded Cow House Press, a Chicago-based group publishing emerging artists of color and queer identities. See more at SheikaLugtu.com.