Sixty Years of Filling Homes: A Conversation with Crate & Barrel Co-Founder, Gordon Segal
Chicago-based Crate & Barrel's influence on interior design coincided with the minimalist movement circulating galleries during the 1960s.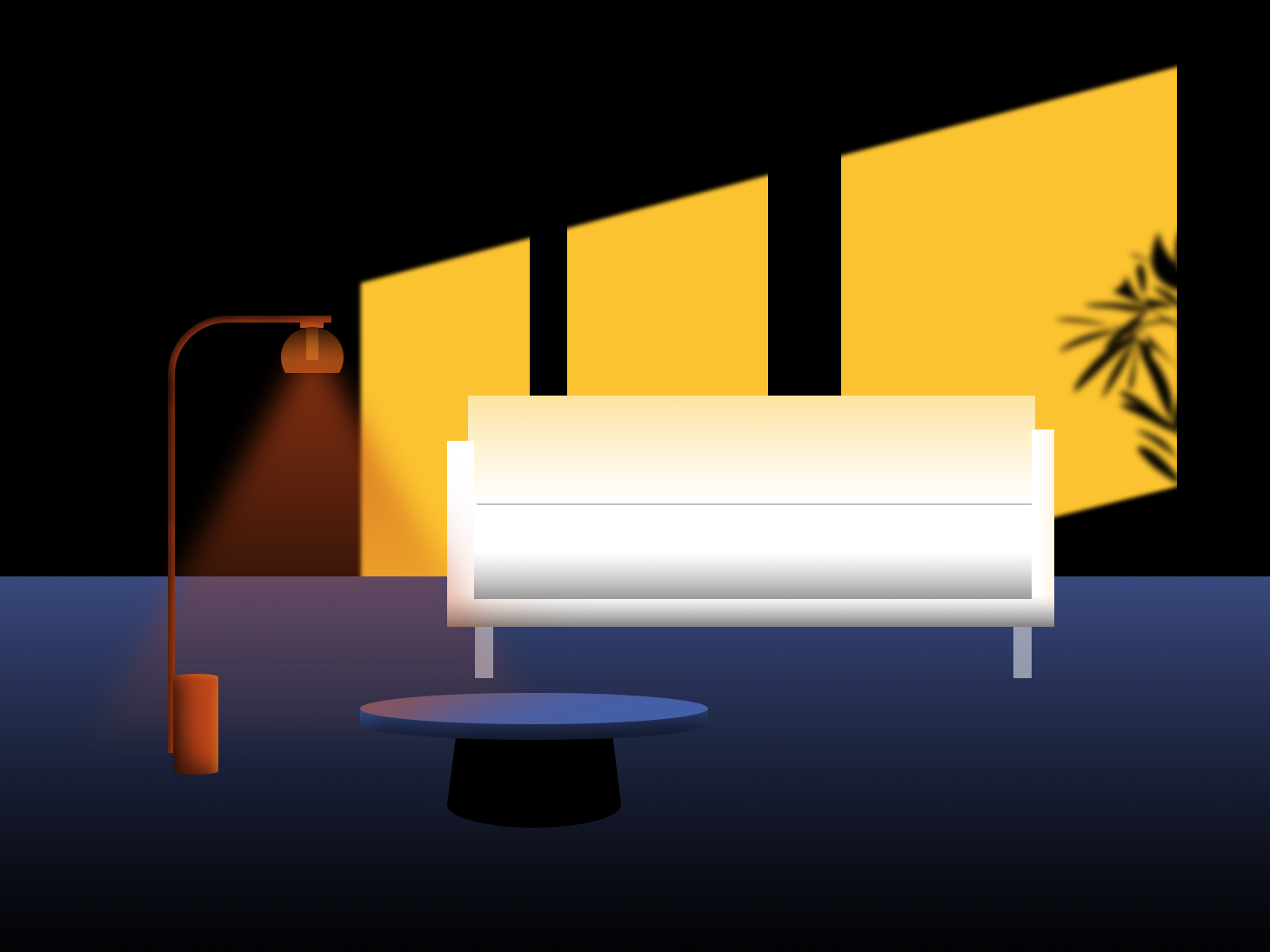 Featured image: A digital illustration of a dark interior space with a white couch and orange lamp. Behind the couch are bright yellow sections of light coming through the window. Illustration by Kiki Lechuga-Dupont.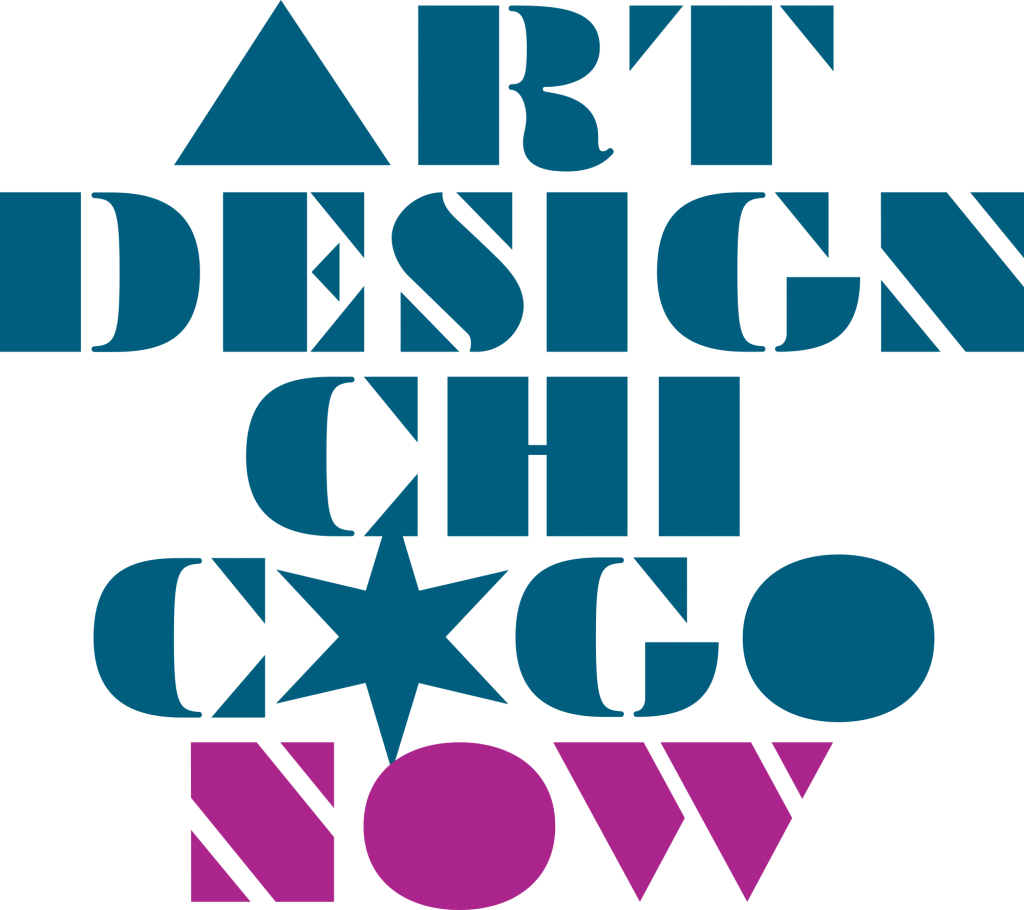 This article is presented in conjunction with Art Design Chicago Now, an initiative funded by the Terra Foundation for American Art that amplifies the voices of Chicago's diverse creatives, past and present, and explores the essential role they play in shaping the now.
---
This essay coincided with the event "A Conversation with Gordon Segal" presented by the Chicago Collections Consortium that took place virtually on November 11, 2021, where Gordon Segal spoke with Kevin Leonard, Northwestern University Archivist, along with Jeanne Long, Chicago Collections Consortium Executive Director, and Brandon Radonski, who recently received his Bachelor of Science degree in Manufacturing and Design Engineering.
A swath of sunlight quietly danced on the wall of my living room, twisting and contorting, stretching and tightening with each passing car on my street. My first morning in my first solo apartment. If my empty living room was a storm, then I was the eye, mentally filling each surrounding wall with different arrangements of artwork, imagining pieces of furniture in various positions against the hardwood floor. I could have marinated in this fantasized living room for hours had my phone not interrupted. Despite the urge to throw it out the window, I answered what would become one of the most exciting phone calls of my life: abandoned in an alleyway, sitting alone, beautifully crafted stone grey with silver legs, and perfectly cared for, my friend had found a Crate & Barrel sectional. As I hear the words escape his mouth, I make eye contact with the south corner of my living room. The problem? I drove a Chevy Malibu. The solution? Strapping this ten foot sectional to the top of my car and driving it down the streets of Chicago, left hand out the window anchoring it in place the entire route home. The stakes could not have been higher, for it wasn't just any couch—it was a Crate & Barrel couch. That day, I caught a glimpse of the power and influence Crate & Barrel carried on a personal level. Over the years, as loved ones snuggled on top of the cushions of this couch and I repeat this story, I am never met with befuddlement over why I went to such lengths to acquire a discarded couch, for we all agree: it wasn't just a couch, it was a Crate & Barrel couch.
The style of Crate & Barrel furniture has become almost immediately recognizable: clean architectural lines, delicate functional details, soft neutrals with tasteful winks of color. These elements that make up the Crate & Barrel aesthetic become apparent with one visit to a store, or one scroll through the website. This emphasis on modern, Scandinavian design at a more affordable price was novel in the United States when Crate & Barrel first opened. Though American's had the taste for elegant Danish glassware or handcrafted Swedish ceramics, they weren't widely accessible to the middle-class. Crate & Barrel aimed to offer these quality goods at a fraction of the cost by traveling to Scandinavian countries and buying directly from the makers. Making this style accessible to the middle-class had a ripple effect in American interior design. Had this style never been affordable to those outside of the upper-class, far fewer homes would have been filled with this design style. The more accessible the products, the more homes they can be welcomed into.
To best contextualize the decade in which Crate & Barrel was born is to look at what the art world was producing during the same time. The movement circulating the galleries in the 1960s was predominantly minimalism. The overall straightforward and clutter free design of Crate & Barrel merchandise is rooted in this same aesthetic. At this point in time, members of the art community had already had both an eye and taste for minimalism, as it was the trending, dominating movement. Crate & Barrel supplying designware that also fit into this art movement gave these art connoisseurs the opportunity to take a piece of the art world into their home. Now, sixty years later, it's apparent that minimalism withstood the test of time in design, as it is still popular today.
Expanding the accessibility of merchandise can be beneficial. However, this typically happens as a result of certain trends and aesthetics dominating mainstream culture, which can result in the homogenization of art and design. If the people who are consistently circulating contemporary art galleries are also consistently buying goods that reflect the trends of the art world, and the manufacturer of these goods in turn produce more products with the same aesthetic to keep up with demand, then there is little room left for novelty. Art and design will inherently always feed off one another. During this time in the mid 1960's, the line distinguishing the two got quite muddled, thus making this minimal aesthetic quite powerful. When art influences design and design influences art at this close proximity, it can become a dog chasing its own tail. The result is that "good" art and "good" design are qualified less by the taste of the consumer, and more about if it fits into the dominating trend of the time. How this translates to the wider art world is that there is a ripple effect of trending artwork, and the inside of art galleries begin to look the same. For design, the inside of homes also become a regurgitation of these trends. From a business standpoint however, this contributed to the success of Crate & Barrel. Had the company been founded a few decades later with shifting trends towards a resurgence of maximalism, the lasting impact of the company may have looked very different. When looking at the evolution of style trends at Crate & Barrel, it is more notable how little has changed than how much has changed. It is apparent that the company found their stride in supplying timeless, classic, quality goods.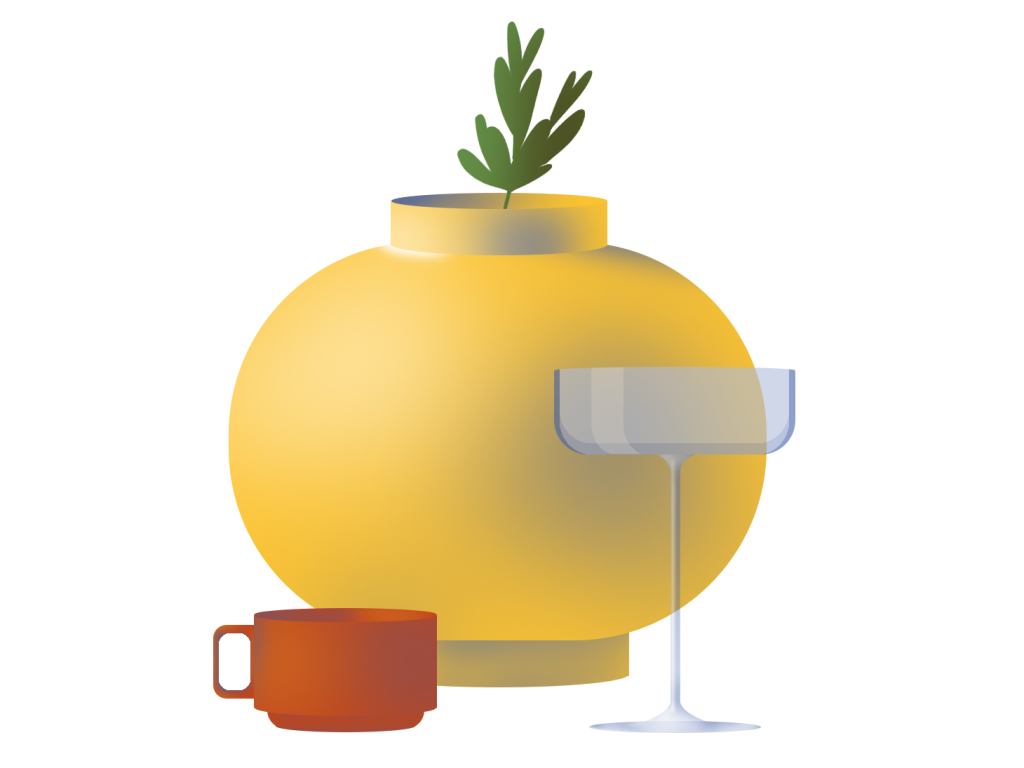 What started in 1962 as a single storefront located in the Old Town neighborhood in Chicago has gone on to become a retail chain with nearly 90 locations spanning across the United States and Canada. Crate & Barrel has branched off two additional companies, including a child focused furniture brand, Land of Nod, and a trendy modern spinoff, CB2. Sixty years ago, standing at less than 2,000 square feet and decorated with strappings from the crates and barrels that their internationally-sourced products were shipped in, Gordon and Carole Segal opened the doors to the very first Crate & Barrel. Presented by the Chicago Collections Consortium, Gordon Segal sat down with Kevin Leonard, Jeanne Long, and Brandon Radonski in a conversation discussing the early days of Crate & Barrel. Gordon discusses the genesis of the name, what that original storefront looked like, and how their first year went selling merchandise in an evolving neighborhood.
Outside of strictly speaking business, Gordon shared some insights into his own upbringing that filled in crucial gaps in the birth of Crate & Barrel. Often when learning about the early days of a successful business, it can be easy to overlook and undershare the human side of the founder. In the discussion, Gordon adds personal anecdotes that enrich the reality of this trip down memory lane. As a Jewish man growing up in America with immigrant parents, Gordon experienced an upbringing that potentially resonates with a significant number of Americans. His parents both worked in the restaurant industry, and he shares early memories working in various roles in restaurants, and how after graduating college, he moved to New York City to pursue service in the industry there as well. Gordon proudly discusses his restaurant and hospitality-entrenched upbringing in other interviews as well, including on the podcast 'How I Built This' with Guy Raz back in 2019. This tid-bit proves pivotal in the overall success of Crate & Barrel. Anticipating the needs of customers and knowing how to best translate those needs into sales is the basis of any successful business, but especially drilled into the brain of service workers. It is fascinating to see how people pool experience from the different fractions of their life, and Gordon is no exception.
Restaurant workers make up an insurmountable portion of the creative class. An enticing reason that draws the creative class to the industry is that there is often schedule flexibility, allowing significant time outside of work to dedicate to artistic endeavors. In addition, the work environments themselves can foster a creative space, like music venues, bars with poetry nights, or restaurants with experimental dining events. Creatives working in these environments will likely also be surrounded by equally creative coworkers. In my time working in the restaurant industry, I have worked with a screenwriter, actor, writer, sculptor, painter, esthetician, guitarist, singer, and graphic designer. Serving people often provides moments for the creative class to network in unexpected ways, not only amongst fellow coworkers, but also in interacting with the public.
Interestingly, Gordon utilized the strengths, skills, and input of workers with backgrounds beyond the restaurant industry. "Most of the people who started joining us were school teachers who were bored with teaching. […] We had to be in the education business: we had to educate our staff, we had to educate our customers […] our signage had to tell the background on what the product was and where it came from." Whether Gordon is relying on his knowledge of the restaurant industry environment or the expertise of people from other fields, the key takeaway is that this company was not born from throwing an idea to an "expert" business person and letting them call the shots. This reliance on the input of people from all walks of life, and treating that input with intention and care, is quite fitting with the cultural landscape of Chicago. Chicago is historically known for having the highest number of apartment galleries and DIY spaces in the United States. This city thrives off of shared resources, organic networking, and collaboration between individuals across all different creative practices. From chef's at high-end restaurants collaborating with artists on the presentation of their food, to bands creating niche, site-specific sets for the local dive bar on the corner, this city is built upon the communal efforts of the creative class. Gordon keeps in this tradition by listening to those who have experiences different from his own, but similar in the common goal of serving and enriching the lives of those who touch his products.
Throughout the course of the discussion, the gushing excitement surrounding tableware objects and executing good taste is prevalent in Gordon's voice. There is a genuine love for well designed, functional products as he speaks about sourcing his merchandise from different Scandinavian countries. "We grew very slowly […] after 10 years we opened two stores. People would say, 'Why don't you open a lot more stores?' and I'd say, 'Well, because I want to control it, I want to make it beautiful, I want to make it right.' I am not interested in how much money I can make […] my goal was to sell beautiful tabletop and home furnishing designs, not to build a chain of stores." It isn't a bold claim to say that every artist has been asked, "why don't you sell your work?" at least once in their lifetime. As creatives in a capitalist society, there is a constant pressure to turn passions into profitable monetary exchanges. Gordon offers a refreshing dedication to his original concept, goals, and vision that resonates more with arts workers than with owners of for-profit corporations. Gordon emphasizes how critical it was for him to be hands-on, controlling each element of the business in those early days. This wasn't because he didn't trust his employees, but rather he was genuinely passionate about and excited by each aspect of the company. Arts workers can resonate with this level of passion and dedication to their vision.
A flicker of light catches the corner of my eye, and my gaze is dragged away from my laptop. My body, comfortably nuzzled between the lush cushions of my Crate & Barrel couch, I think about those early days in my apartment. What was once overwhelmingly empty, is now filled with my favorite possessions, specked with my most notable memories. I feel a sense of pride in what I have accomplished in that space, and to think it all started with the couch that holds me. Already having lived a life of its own when it came into my possession, this simple apparatus of grey fabric created a ripple effect of taste within the rest of my apartment. More importantly, it has provided endless hospitality and comfort to loved ones, just as Gordon intended when he opened those doors sixty years ago.
---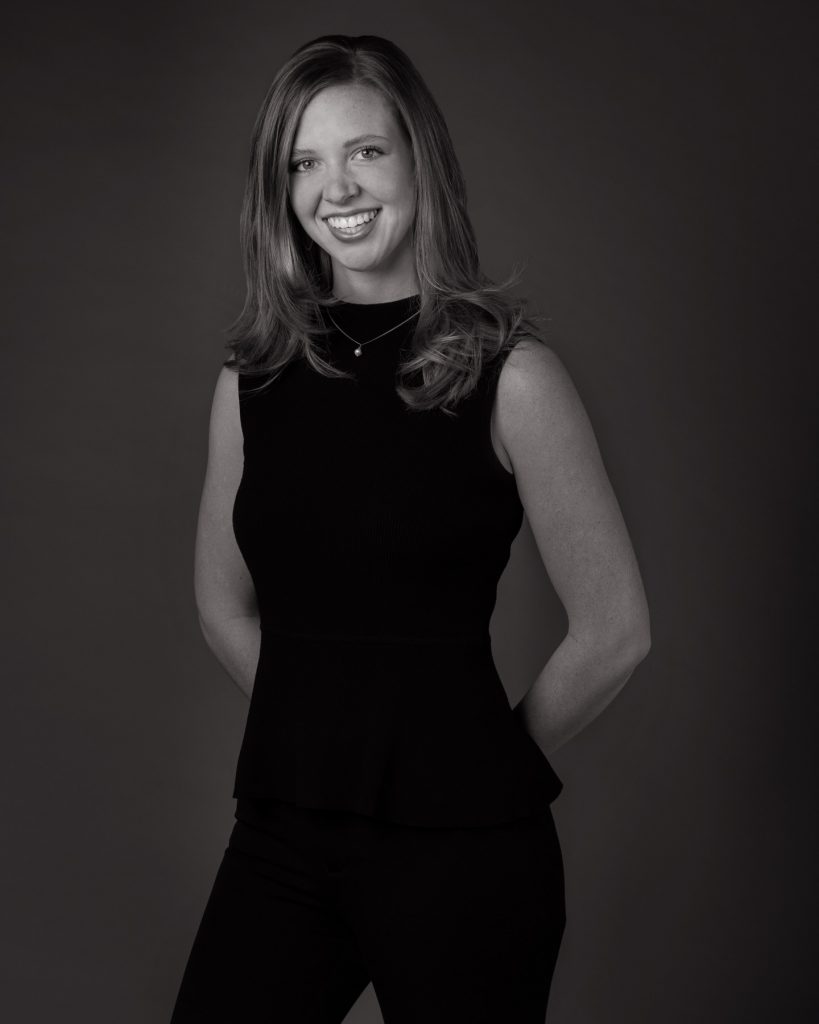 Ally Fouts is an artist, designer, and writer living in Chicago. She holds a Bachelor of Fine Arts in Art, Media, and Design from DePaul University. More information surrounding her artistic practice can be found on her website.