Shacks and Shanties: Ghana Must Go! with Abbéy Odunlami
Audio from a performance by Abbéy Odunlami for Shacks and Shanties, a project created by Faheem Majeed.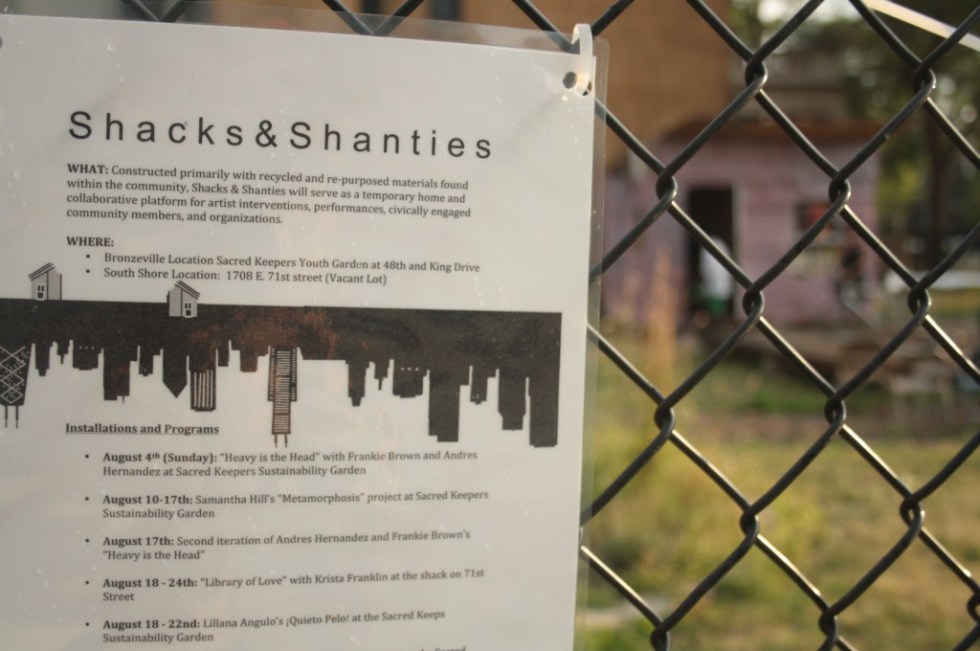 This interview by Ayana Contreras highlights Ghana Must Go!, a performance at the opening of an exhibition with the Shacks and Shanties project, founded by Faheem Majeed in public spaces around Chicago.
Ghana Must Go!, which took place in Bronzeville, is an multimedia installation project that investigates our understanding of poverty by tracing the specific textile history of the "ghana-must-go" pattern. The name refers to the patterned bags carried during the explosive immigrant movement within Ghana and Nigeria in the 1960s through the 1980s. In 2007, the pattern appeared in the Marc Jacobs Collection for Louis Vuitton and again in the Gary Harvey runway show at Fashion Week in 2010.
Learn more about the project at shacksandshanties.tumblr.com.
Featured Image: The gate outside of Abbéy Odunlami's performance. Image by Sixty Inches From Center.