ReformedSchool: An Interview with Designer Peter Gaona
A conversation about ReformedSchool's roots in Gaona's dance practice and how fashion can be used to spread a message of empowerment and historical awareness.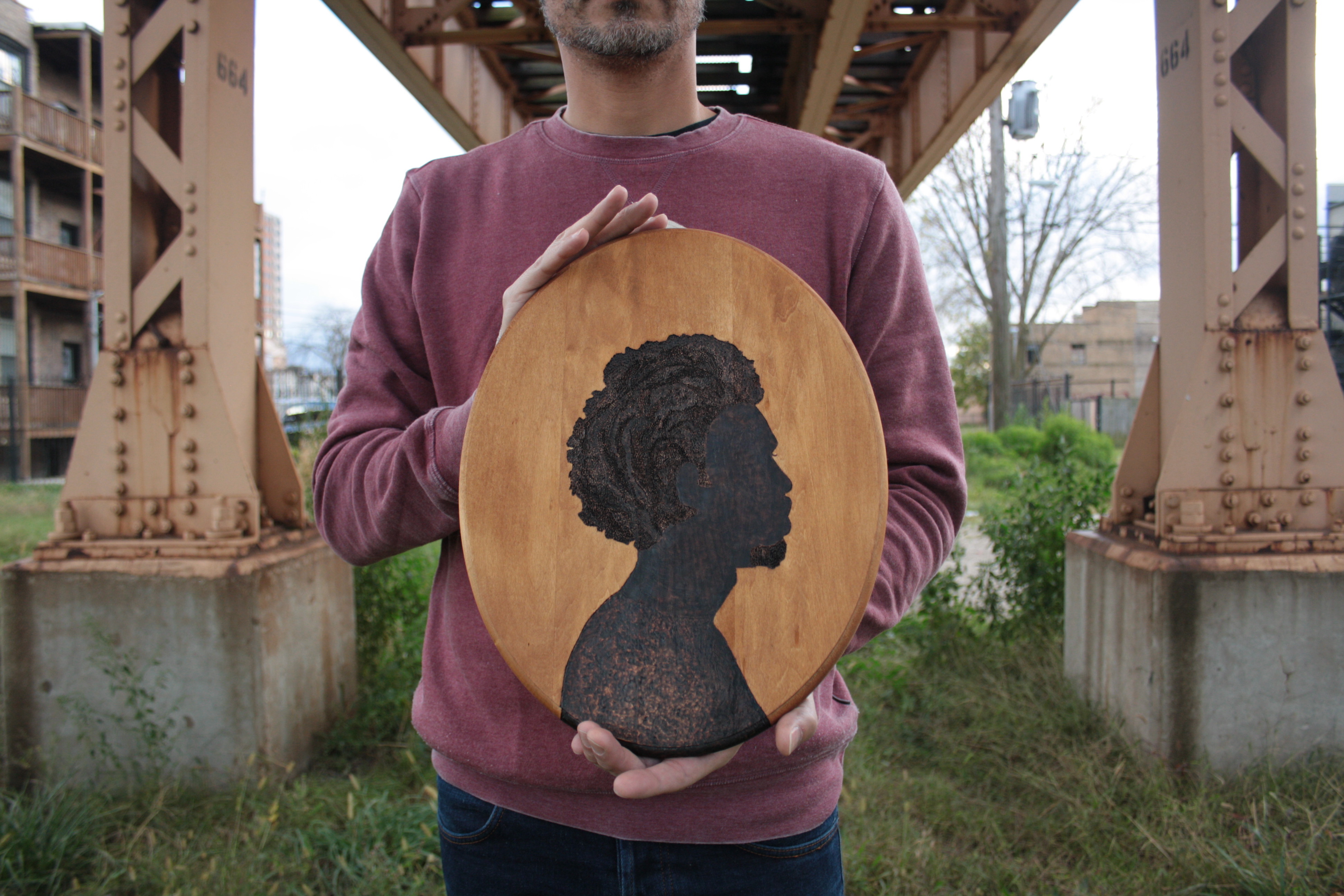 This interview is part of a series of conversations exploring the practice of artists featured in Connect – Hyde Park Art Festival, a free three-day arts festival spanning the intersection of visual + performing art, designed objects, film, music, fashion and literary culture. Conceived by Eric Williams (The Silver Room) in collaboration with the University of Chicago, CONNECT joins the heart of Hyde Park with the pulse of Chicago's existing arts community.
This edition in the series features designer and founder of ReformedSchool, Peter Gaona, who uses fashion as a way to make a political statement, often using historically and politically charged artworks and icons to spread empowering and familiar messages around social justice. In this interview we discuss what sparked his interest in design, his early work as a dancer, and the future direction of his company.
Tempestt Hazel: Where does the name ReformedSchool come from, what does it mean, and how does it reflect your fashion philosophy?
Peter Gaona: I chose the name ReformedSchool because when I started the company I knew I wanted to use repurposed and recycled materials for the products. I also wanted to use my brand as a platform to inform people about the importance of recycling and reusing textiles. The entire world is our classroom and we should always be learning more to better ourselves.
TH: You have roots in dance and from there you started making clothing to support that practice, and later, Reformed School was born from that experience. Why is it significant for you to have deep control over what you wear, whether in your movement practice or daily life?
PG: Well, as guys there are so few options for us. When I was dancing full time, dance apparel that was colorful for men was extremely hard to find. I also found that in the fashion world women's apparel is where the money and interest tends to focus. So, men's fashion has remained very traditional to appeal to that mainstream market. I wanted push against that by creating items for myself that showed my personal style and that I wouldn't see everyone else wearing.
TH: What designers and artists are influences for you?
PG: I am heavily influenced by music and usually have videos or music playing while I'm crafting. I am drawn to artists that have a message within their work. I also try to take in as much art as I can, whether that's dance, visual art, people watching at a club, or museums etc. I was really moved by the Kerry James Marshall exhibition at the Museum of Contemporary Art Chicago. Grace Coddington [said], "Always keep your eyes open. Keep watching. Because whatever you see can inspire you."

TH: The clothing and accessories you make tap into a range of histories—from the social struggles of people of color through generations with silhouettes of people like Muhammad Ali and Nina Simone to the incorporation of well-know phrases like Sojourner Truth's "Ain't I A Woman?" and the use of Dutch Wax fabrics. Why is it important for you to connect your designs to these histories?
PG: Using fashion to create social change and spark conversation is extremely important to me. I try to combine and incorporate cultural fabrics, images of civil rights activism, or symbols of social change that have historical significance in my work.
I began making the "I AM A MAN" and "AIN'T I A WOMAN?" apparel as a reaction to the overwhelming number of senseless acts of police violence against people of color over the last few years. At the time the 2016 presidential election was approaching and topics like immigration and women's rights were coming to the forefront of conversations, so it was necessary to make these declarations of our civil rights. As I took my new designs to markets all over the city, they were not often understood. I would hear that the "I AM A MAN" apparel was funny. I was able to spark up conversations with people and inform them of the historical significance of the statement and why it is relevant today.
TH: Fashion is often political. I can't help but mention this since these days what people wear, particularly Black, Latino, and Muslim people in the US, can't solely be seen an expression of individuality or belief. In some cases, what people wear has become a matter of survival or read as a threat. In a moment when we're hyper-aware of how fashion functions politically, what part do you hope your designs play in that conversation?
PG: I hope my designs begin a dialogue between people to bridge the inequality that many minorities in this country face. Through representation in fashion, that we see ourselves as beautiful works of art.
TH: Your work demonstrates your resourcefulness as an artist as well as sensitivity to environmental issues with many of the pieces being up-cycled, or made from used clothing and other materials. Why did you set that as a signature characteristic for your company?
PG: That is a signature characteristic of ReformedSchool because the there is so much waste that could be turned into something useful. Americans now create about 80lbs of textile waste every year on average, that usually ends up in landfills where it can release methane gas contributing to global warming. In expanding my line, I looked for apparel that was made from blends of materials using recycled polyethylene terephthalate (RPET). RPET is made from recycled plastic bottles and produces 50% less CO2 emissions than regular polyester. I do this because i want to leave the world a better place for the next generation.
TH: The scope of your products has grown quite a bit since you first started making the bow ties. You now do jackets, sweaters, artwork, and more. Where do you see things evolving from here?
PG: As the business grows I hope to be able to create a small Chicago based team to make and develop more items. I would also like to work on some collaboration with other brands incorporating some of the ReformedSchool signature characteristics.
For more on ReformedSchool, visit the Etsy store or follow them on Facebook.
---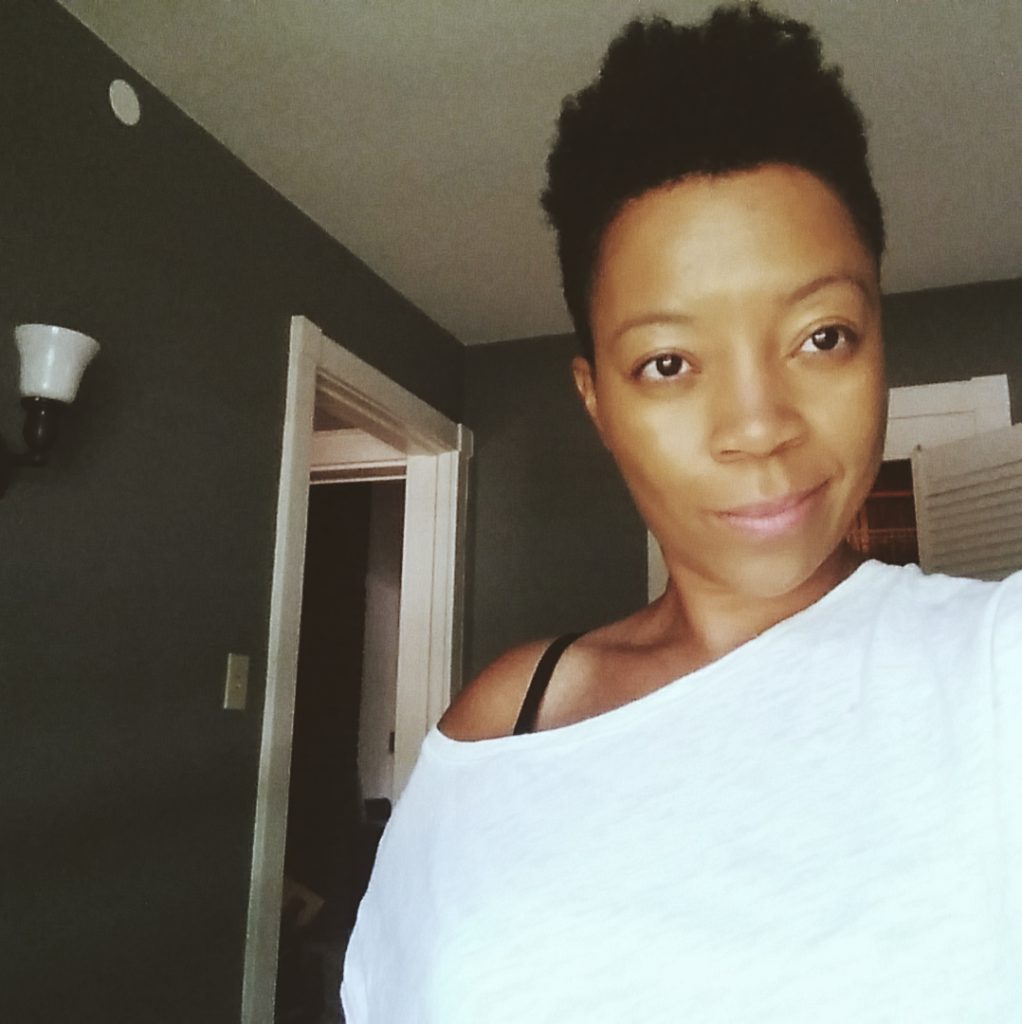 Tempestt Hazel is a curator, writer, and founding editor of Sixty Inches From Center. Her writing has been published in the Support Networks: Chicago Social Practice History Series, Contact Sheet: Light Work Annual, Unfurling: Explorations In Art, Activism and Archiving, on Artslant, as well as various monographs of artists and exhibition catalogues. tempestthazel.com