Pool Party
A poem with themes around queerness and self-consciousness, detailing the thoughts and feelings of an adolescent at a pool party.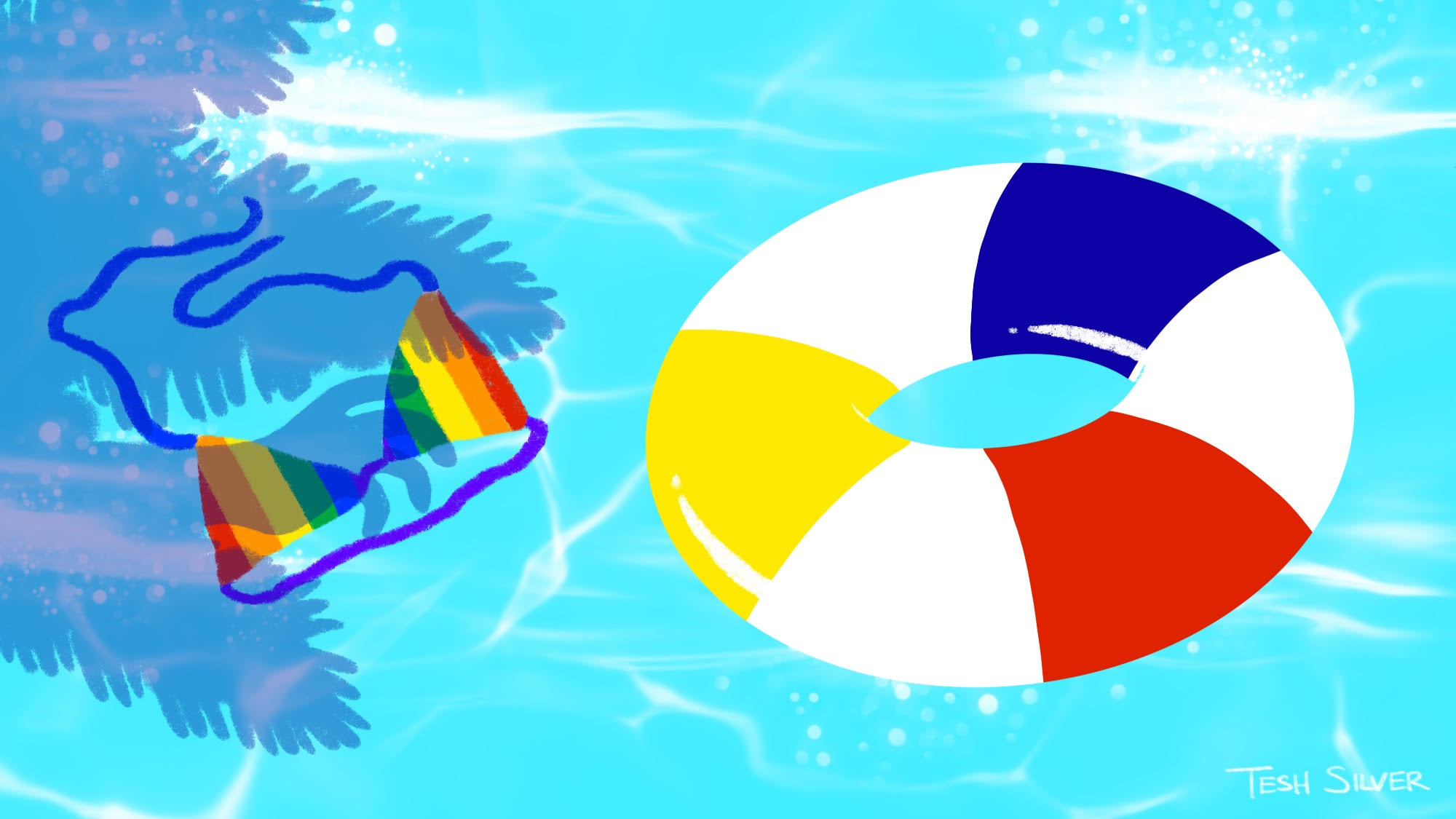 Featured image: A digital painting of a pool with a doughnut-shaped pool float, and a rainbow-colored bikini floating in the pool next to it. Illustration by Teshika Silver.
Content warning: This poem recounts an experience regarding sexual trauma.
Pool Party
a poem by Caitlin Price
fourteen was puberty pores, fuzzy pits,
oily pimples, and homeroom chimera
lathering loutish limbs in SPF 50
and sunbathing under living room flush lights
playing as if I were poolside tanning
becoming buzzed by Capri Sun sugar.
tongue bubbling in Pop Rocks
I was no longer a closet case creep
no longer the pool pervert
to be feared like a theatrical shark
no longer something deserving the accompaniment of a John Williams' theme
or even a four-film summer horror franchise
with my eyes closed I felt sun in my childhood apartment
and imagined splashing waters along with the soundtrack of Now That's What I Call Music!
imagined the arm's length distance between me and the other girls
long before social distancing was recommended by the CDC
imagined the word dyke being passed around the pool
like an inflatable rainbow beach ball
imagined boys' hands down my swim top
as they fought like Gladiators to be the one to turn me.
Eyes opened now and I didn't need pool water to feel dirty
as I already swam in a school of chlorine and piss.
---
About the author: Caitlin Price is an undergraduate at Indiana University-Purdue University-Indianapolis, studying Creative Writing and English Literature. They aspire to write and publish poetry and literary fiction.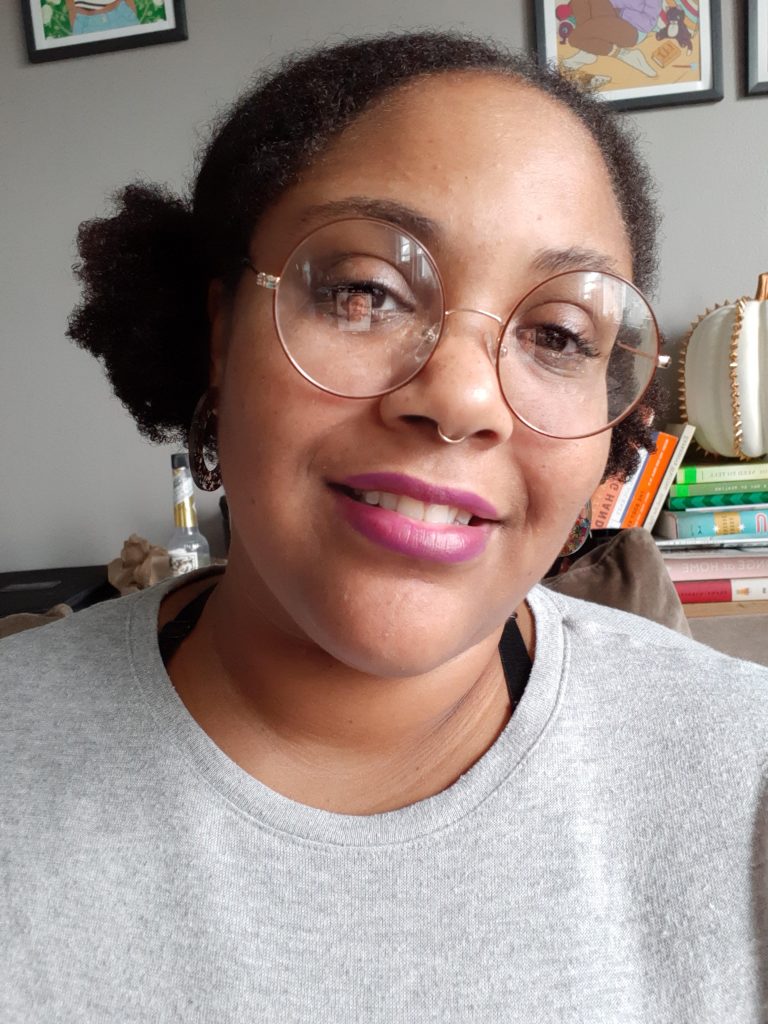 About the illustrator: Teshika Silver is a freelance illustrator, designer, teaching artist and spiritual cultural worker spending time and living freely in Washington Park, Chicago. Follow her work on Instagram @astratesh.